William "Will" David Neilson (born April 2nd, 1993) is a British actor and professional wrestler currently signed to English based promotion, Legacy Pro Wrestling and Global based company Southside Evolution Pact (SEP) working under Mexico and America based promotion Alianza Campeonato Mexicano (ACM) as well as American based promotion, Southside Wrestling (SSW). He also makes appearances for American based company, Pro Wrestling NEO (NEO), where he is the inaugural and current Impulse Champion in his first reign. William primarily works under a shorterned version of his real name, Will Neilson.
William got his break into the wrestling business when signing for Precision Wrestling, a company that helped Will get his name on the map over in America, becoming a recognisable name in the company and being the first and only three time World Heavyweight Champion in the long history of Precision. He was also the final World Heavyweight Champion before the company went bankrupt and shut down. However, he has since gone on to surpass his limits in Precision and work towards becoming a more global star having worked with companies such as Canadian Championship Wrestling and the aforementioned Pro Wrestling NEO.
Early Life
William David Neilson was born in Walsall, England on April 2, 1993. He studied Theatre and Scriptwriting at the University of Liverpool, dropping out after a year with his wrestling career starting to take shape. After weighing up his options, he decided his former dream of being an actor wasn't going to work out for him, deciding to break into the wrestling business as it'd been his second dream but one that he thought he could never acheive.
At an early age, Will was known by his peers to be positive, friendly and ultimately a jokester. He was also an avid sports player, captaining the cricket team of his secondary school and sixth form, playing football regularly which landed him a trial at Liverpool Football Club. Will was 16 at the time and failed the trial, mentioning in interviews that "he was right near the bottom" and "there was basically no chance" of him getting in.
Professional Wrestling Career
Early Career
After a new wrestling school opened up in 2011, known as the West Midlands Wrestling Dojo, an 18 year old Neilson's attention was diverted over there where he applied and began taking classes whilst still attending university. William was a skilled trainee, quickly catching on to the art of wrestling and whilst it took him a while to learn the basics, other trainees and coaches have been quoted on saying he was one of the 'top students' at that time. William enjoyed the thrill of wrestling as a whole, with the school also offering a chance for him to wrestle some of the other students and practice his ability on the microphone. Neilson trained at the dojo for two years before making his official wrestling debut at a nearby independent promotion known as RISE where he debuted as Billy Neilson, a fan favourite. Neilson was given a confidence boost by the main trainer of the academy known as The Cobra who took William under his wing personally after his debut, helping him to excell and perfect his craft. Neilson sporadically wrestled in RISE for another year after this, still very green in the ring. Ultimately in 2014, a 21 year old Will left the dojo and RISE completely after an offer in the USA opened up to him in a rising company known as TWF. The company itself had operated itself for over 5 years at the point where Neilson was signed to a contract as a rookie, but he wasn't thrown in to compete on television straight away. He was assigned to the performance center based in Detroit, Michigan.  TWF had two shows known as Sony Storm and Microsoft Mayhem and William would be heavily associated with the Sony Storm locker room. Whilst this was all happening, Neilson would also be  taking small bookings in the Florida area.  He was finally given a chance to be promoted to the main roster and onto TV in March of 2016, Will signing a new three year deal to sweeten it.
TWF - Sony Storm (2016)
William made his debut in Sony Storm as a Face in April 2016, however chose to go by his real/preferred name after talks with management who agreed to let him do so. Neilson was announced as a last minute addition to a one on one match that was between The Anarchist and Biggz Reid, deciding who would receive a future United States Championship match. It was clear Will was attempting to adapt to the American style, making a few slight mistakes but overall he impressed backstage officials enough to give him time on the mic the following week. Will lost the match after Reid pinned The Anarchist, however was received well by the large crowd put in front of him.
The following week, another multi man match was made where Will would face James Mason, Elliot Ryker and Jack Rogue. He was given the win after pinning Mason which set him on a collision course with then United States Champion, Jordan Bull the following week. However, this never came to fruition.
TWF was taken over by new owners in May 2016 who decided that Sony Storm and Microsoft Mayhem would be comnbined into one locker room under one entity, Precision Wrestling. This new company would be formed by head owner at the time, Ryan Blake.
Precision Wrestling (2016 - 2017)
Will was still fairly new now in this combined locker room, with many people from TWF were released from their contracts after the switch in management and Neilson felt lost with a lot of new faces around. It was known that Will made one good friend in Rhys Haze who he would make his debut against on the first edition of Saturday Night Precision in a first round match up to determine the inaugural Precision World Heavyweight Champion. Neilson would emerge victorious, but lost to Buster Gates the following week after being put through a table.
With only two weeks to go before the first Precision Wrestling iPPV, Night of Champions, Neilson and Haze formed an alliance in order to combat another tag team in Antonio Stark and Christopher Parks. They exchanged words back and forth on the mic which led to a match between Will and Antonio a week before the event, where the winner would go one on one with Bill Bronson for the new European Championship at Night of Champion. Will would deliver the SSJ (Super Saiyan Jawbreaker) to pin Stark and win the match.
At Night of Champions in July 2016, Will would lose to Bill Bronson with the latter being crowned the inaugural Precision European Champion. This only meant his war with Antonio Stark and Christopher Parks would continue. Parks himself would viciously beat Neilson down on the fallout show from Night of Champions, leading to a Street Fight the following week in late-July. Ryan Blake would announce that this match would be a Money in the Bank qualifying match. Will would win therefore gaining access into the match. Money in the Bank was the second iPPV produced by Precision Wrestling in August 2016, where Will Neilson successfuly captured the Money in the Bank briefcase as he defeated Rhys Haze, Jack Rogue and Cali to grab the case, guarenteeing him a championship match whenever he pleased.
The Era of Neilson; Heel Turn
Not too long after the Money in the Bank ladder match, Will suffered a shoulder injury after falling off a ladder to the outside, ruling him out for a month which forced Precision to take drastic actions. They wrote Will off of TV with an attack from new star, Victor Sokolova. The latter would feud with Neilson's tag partner, Rhys Haze for two months, defeating Anthony Sharpe at Fully Loaded, and losing to Haze at the next iPPV, Summerslam in November 2016, which is where Will would make his return and take out Sokolova to reunite with Rhys.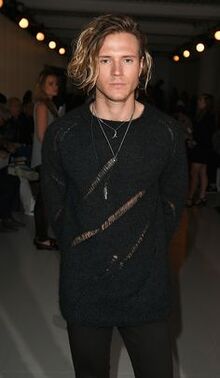 This is when Will would set his sights on Robert Blake's Precision World Heavyweight Championship in December 2016, Hell in a Cell. Blake would face Buster Gates inside the structure itself, that would be until Will interrupted mid-match and cashed in his contract, pinning Robert Blake to become Precision World Heavyweight Champion for the first time in his career. After the match, Antonio Stark and Christopher Parks came out with kendo sticks looking to beat down the new champion only for Rhys Haze to run through the crowd with his own kendo stick, standing with his friend to face the two enemies. Neilson would then turn around and smash the World Heavyweight Championship into the face of Rhys Haze, turning Heel for the first time in his career and alligning himself with Stark and Parks.
The Heel turn itself would also result in an appearance change for Will as he grew his hair out longer and mainly dyed it blonde, obtaining tattoos from his travels as well as piercings to "stand out" from the rest of the crowd in Precision. Behind the scenes, it was something that William had wanted to do for a while regardless if he had turned or not.
The group would go by the name Anarchy Inc. with Neilson himself acting as the leader of the stable. Will would be forced to defend his newly won championship at the biggest event Precision Wrestling would put on for the time, Wrestle Dynasty. The elimination chamber match type would be brought in as Neilson would lose the title to Andersen Vega, ending up third in the match itself after previously eliminating both Antonio Stark and Buster Gates. After Wrestle Dynasty in January 2017, the company would take a month break before the new season. 
Making History; Triple Crown
Precision Wrestling started its new season with the introduction of the Survival Championship. The first champion would be crowned in a match that would be contested between Will Neilson himself and Chris Young, with the latter failing to climb over a steel cage to win causing Will to drag him back down and pin him for the win and the title. He defended the championship on a weekly basis against the likes of Gabriel Kirkshaw, Martin Drake, and Chris Young for a second time. With five defenses on the title, Will vacated the Survival Championship to challenge for Jason St. Pierre's Intercontinental Championship, becoming the only champion to do that in the history of the title. UK Rampage was next for Neilson in March 2017 as he went one on one with the French native, defeating him to capture the Intercontinental Championship and become the second Triple Crown champion in TWF/PW.
Anarchy Inc. was still going strong after recruiting Gareth Williams, Michael Kelly and Gabriel Kirkshaw, however Will began to distance himself from the group, becoming more egotistical and more cocky with his brand new championship. That is until he was confronted by the man who made the Intercontinental Championship synonymous with his name, Joseph Diamond. The two would face off in a ladder match at Viewer's Choice in April 2017, where Neilson would retain his championship after a hard fought battle, however that wasn't enough for Diamond who demanded another opportunity at the title, receiving it at Bad Blood in May 2017 and actually defeating Neilson to become a two-time Intercontinental Champion. 
Due to his impressive reigns as Survival and Intercontinental Champion, Will was placed in a number one contendership match to Buster Gates' World Heavyweight Championship against a returning Yuri Black, with Neilson coming out on top and moving on to Night of Champions II in June 2017. This is where Neilson finally split from Anarchy Inc. going on his own and defeating Buster Gates to become champion for the second time in his Precision career, but after the match, Rhys Haze would come out and viciously attack Will Neilson to announce his intentions to challenge for the World Heavyweight Championship. It would take until Judgement Day before Neilson could face his former friend for the title, forcing a double turn that saw Haze turn Heel and Neilson turn Face. This would be the start of Will bringing in his 'Great British Meme' moniker. Will defeated Haze which would be the latter's last match in the company, before a unified championship match was announced for the Precision Championship and the World Heavyweight Championship between the Precision Champion, Jack Rogue, and Will.
This would happen at Duality in August 2017, with Neilson winning and unifying the belts.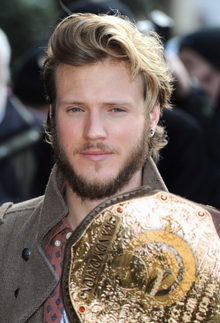 Neilson's next challenger was decided to be Spencer Hyde who won a number one contendership match on the same night as Will defeated Rogue. This took place at Money in the Bank II also in August 2017, where Neilson would suffer a surprise loss as Hyde walked out Undisputed World Champion however disaster struck the next week, as Antonio Stark would cash in his Money in the Bank contract on an unconscious Hyde who was attacked by Joseph Diamond, Stark becoming Undisputed World Champion in the process.
Beef between Antonio Stark, Joseph Diamond and Will Neilson himself who never got his one on one rematch for the title culminated in a main event match at Wrestle Dynasty II in September 2017. where Will would pin Diamond to win the Undisputed World Championship for a record breaking third time. After Wrestle Dynasty II concluded the end of season award show took place, where Will was nominated for Superstar of the Year and would walk out with the award.
Final Feuds
Will made his return to Precision Wrestling for the third season, and was immediately targeted by the man who he took the World Heavyweight Championship from at Wrestle Dynasty II in Antonio Stark. On the first episode of Season 3, Antonio Stark picked up a shocking victory over former Precision Champion Jack Rogue which caught the attention of Neilson who was speaking out earlier on in the night about the state of Precision. This came to ahead at Aftermath in November 2017, where Neilson would defeat Stark to retain his title in a Street Fight.
Will was set to face Tyler Keenan on the next episode of Saturday Night Precision, where if Keenan won he would face Will once again at Chaos In Motion but with the World Heavyweight Championship on the line. Keenan defeated Neilson, earning his way into a World Heavyweight Championship match.
Precision Wrestling shortly closed after this in December 2017, following financial issues and bankruptcy.
Royalty Wrestling (2017 - 2018)
In June 2017, William signed a contract with Royal Wrestling Kingdom (RWK) whilst still being employed with Precision Wrestling, a British promotion that produced large monthly shows similar to that of Precision's iPPVs. He made his debut in an in-ring segment at Peace of Mind, talking about how much of a great opportunity it was to compete against some of the best in RWK.
At Peace of Mind, Will defeated Azrael to win in his debut match. After the match, he would be confronted by Tyler Keenan. Keenan would subsequently challenge Will to a match at Democracy Rules, a challenge that Neilson would accept looking to earn Tyler's respect. The two were set to face off in either a normal match, an iron man match or a 2 out of 3 falls match at Democracy Rules, with the match also deciding who would challenge Nick for the RWK Imperial Championship at the next event, Last Rites.
Democracy Rules came around, and the stipulation was decided as a 2 out of 3 falls match. Tyler won the first fall via a Mullholland Driver, Will won the second fall via a Lag Spike, and Tyler won the final fall via a low blow followed by a rake to the eyes, then followed by a Streets of Gold, a Deja Vu, and one final Streets of Gold, making Tyler Keenan the number one contender to Nick's RWK Imperial Championship. Neilson was set to take on the 'Pride of Portugal' Vitor Mata at Last Rites, a match that he would win.
Will would go on to feud with CLIQUE member Christopher Jordan, trashing his house and knocking Christopher out cold before Path to Destiny. Officials would release a statement afterwards saying that Will had been fined £5,000. Before their scheduled match at Path to Destiny where Neilson would be attacked before the match by CLIQUE and written off of the show. In reality, Neilson had requested his release due to disagreements from management among other things that were unknown to the public.
Unexpected Return; European Champion
In July 2018, Neilson made a shocking return to Royal Wrestling Kingdom by revealing he had been disguised under the mask of La Verita the whole time, using the opportunity to invade the inside of the company to see if they had changed. He followed this up with a vicious and unsettling assault on Tyler Keenan as well as on his on-screen and off screen girlfriend, Kristina Oliver, turning Heel for the first time in his RWK career. The assault culminated in a brutal knee to Oliver followed by a Suicide Dive to Keenan being carried out on a stretcher, with security and officials chasing Neilson through the backstage arena which ended with Will jumping into a car to escape. It is known that Will is not signed to a written deal and has made his intentions clear that he isn't willing to sign one.
He was booked at the next event in Battle of Belfast, scheduled to challenge Slate Bass for the Royalty European Championship. In a shocking turn of events, the unsigned Will Neilson defeated Slate Bass after an Avalanche Lag Spike through a table to win the Royalty European Championship for the first time in his career. This was seen as very surprising to fans and critics alike as Neilson hadn't agreed any terms with Royalty. Whilst still lacking a written deal, Will went on to compete against Tyler Chamberlain on the October 21st episode of KINGDOM and suffered a loss via a roll-up. He redeemed himself the following episode on the 4th November, coming out victorious in a fatal-four way also involving Christopher Jordan, El Pecador and Andersen Vega.
Will was then confirmed to be main eventing Royalty's next iPPV event, defending his European Championship against Tyler Keenan. The match would be called off after Will attacked Tyler from behind with a steel chair and ruled him unable to compete. This would be his final act within the company.
CWC / UCWA (2017 - 2019)
Johannesburg City Pro (2017 - 2018)
In December 2017, it was revealed that Will had signed a deal with the Championship Wrestling Coalition, or otherwise known as CWC, and would be assigned to Johannesburg City PRO in South Africa. Neilson became a part of The Decimation Trials, where he would be placed on Team Ruby along with Grace Van Beek, Caspian Kace and FABLE. Due to his late start, Neilson would only manage to score 6 points by the end of the trials, with Van Beek scoring the highest on his team with 12 points. Will first faced Team Sapphire's Brett Carson, pinning him after a Perfect Bullet. He would then pick up another win against Team Onyx member Garith Black, scoring another three points.
Neilson was scheduled to face STRiFE at the first JCP Supershow, First Impact, in a ladder match to crown the first JCP Impulse Champion. After a hellacious match, STRiFE climbed the ladder and pulled down the title, becoming the first Impulse Champion in the process. Will recieved an ovation from the crowd afterwards for his efforts, and wasn't to compete on JCP's next event, but was scheduled to be appearing at the show Itself. At the next JCP event, Will competed in a number one contenders 6 man elimination match for the JCP Championship, he lasted until the final two, before being eliminated and pinned by Ramesses. 
Following this, news broke out that JCP would be closing its doors, but only after one final show, in which Will agreed to compete on to send off JCP. He would face Garith Black, and end up victorious. 
Canadian Championship Wrestling (2018 - 2019)
During the period of JCP's impending closure, Will agreed a deal that would make him a member of the WCCW roster, a fairly new promotion in CWC whose shows would run every week/two weeks on Mondays, but later down the line would switch to Tuesdays. Before this, Will would make an appearance at a [R]evolution Pro show, competing in a battle royal to decide the number one contender towards a title of the winner's choosing, Will would end up unsuccessful after being eliminated by eventual winner Patricia Payne.
Now an official member of the WCCW roster, Neilson was entered into the Canadian Cup and competed against Ceithre Brennan in the first round, a match that he would win at 'Feed The Machine' therefore arning access to the quarter finals (which would be changed to the semi-finals). He then lost to Jessica Anderson in the semi-finals at 'Battlelines', ending his Canadian Cup dream. Will wouldn't be booked at the next event, 'Spirit in the Sky'. 'Born for Greatness' was the next show Neilson was booked on as he faced and came out victorious against Gabriel Griffin, this was also a number one contenders match for the Television Championship.
Will wasn't booked for the WXW/WCCW show 'International Incident', but was scheduled to face Max Collins and Nico Rider at 'Supremacy' in a triple threat match for the Television Championship. Neilson wound up unsuccessful at Supremacy after the Maxolution stopped him from breaking up the pin between Collins and Rider. Neilson would then win the WCCW Television Championship at 'A World Divided' by defeating Max Collins in a singles match with the Maxolution banned from ringside. This marked his first championship win across the entirety of the CWC, and his first title in WCCW as well. Neilson would make his first defense against Nico Rider at 'All or Nothing' on April 7th and was scheduled to defend his title against three other competitors at 'Love and War' on May 14h. Neilson retained his title once again at the event, and proceeded to make the third defense of the Television Championship at 'Avant La Tempete' against Beca Grayson. Will made his fourth defense at 'Uncaged' against Carlos Cruz, and his fifth defense at 'Lifelines' against Dominic Sapsford. 
Shortly after this, WCCW was rebranded into CCW (Canadian Championship Wrestling) with Will now being recognised as the CCW Television Champion. He would not be defending his championship at 'Last 2 Fall' on July 17th, instead being in the open gauntlet match to decide who would join the main event CCW Global Championship match. He would survive until the final two and lose after being pinned by Caroline Clarke, who would actually go on to win the Global Championship later on in the night from Jon Rapoza. Will's next title defense was scheduled for 'Aftermath! on July 24th', where he would make the sixth defence of the belt by defeating the debuting Brian Boru and one third of the Maxolution, Shane Danielson. His hot streak continued when Will defended the title for the seventh time against Brian Boru in a singles match at 'Breakdown', which after the match he proceeded to call out Bishop, the two having exchanged words on social media previously, and challenge him for a match next week even offering to put his Television Championship on the line.
Further Feuds // Formation of Cake With Memes (2018)
The match was made official for 'Ground Zero' on August 7th under No Holds Barred stipulations, a match where Will would emerge victorious after Aubrey Moresi came out to assist him with Bishop coming close to stomping Neilson's head into the mat whilst a chair was wrapped around it. It would then be confirmed that Neilson had passed 100 days as champion, as well as being scheduled to defend the belt in a 7 competitor gauntlet at the upcoming supershow 'Fully Loaded'. August 14th came around and Will entered the gauntlet first, defeating Andrei Sokolova, Brett Edgar, Tyler Keenan, Mercy and Britain Jade until he was attacked by Bishop, causing Ethan WIlliams to take advantage and pin him to win the CCW Television Championship. Will would interfere in the CCW Adrenaline Championship looking to assist Aubrey Moresi against Bishop, but ended up getting her disqualified when he was goaded by Bishop himself, losing his mind and tackling Bishop to the ground.
In August 2018, promotions within the CWC collapsed and a new coalition was formed in the UCWA. CCW was a founding member of this group, along with former CWC territories Evolution Wrestling, Future of Wresfling: Unlimited, Lonestar Championship Wrestling, Portland Pro Wrestling, San Francisco Wrestling and Southside Wrestling.
Will was confirmed to be challenging Bishop for the CCW Adrenaline Championship in the main event of 'This is a War' after a confrontation at a house show, where if anyone would interfere they would be automatically fired. The match was considered the most brutal to take place on a CCW show, ending with Bishop nailing a chain assisted knockout punch to the head of Will and following it up with an elevated Game Changer on the exposed ring canvas for the pinfall victory. Both men were confirmed to be taken to a local medical facility after the match for injuries sustained. The two men signed the contract to their Hell in a Cell match at 'Delirium' the following week, Bishop bringing up personal issues involving Will which eventually resulted in the champion attempting to jump Neilson by flipping the table. This is when Scott Lupinacci, the rival of Bishop over in Evolution Wrestling, to run down to the ring and assist Neilson by throwing the Adrenaline Champion back into the ring and allowing Will to nail a Lag Spike to the champion as their title match was just around the corner at 'End Game'.
At 'End Game' on October 4th, Will Neilson defeated Bishop after a grueling 30+ minute match and won the CCW Adrenaline Championship for the first time in his career. He returned to action at the next weekly show in 'Disarm the Descent' on October 25th to defeat well known rival and CCW Junior Heavyweight Champion, Tyler Keenan. This would lead up to a tag team match at 'War Games II', pitting Will and Freddie Horn against Tyler Keenan and a newly signed Christopher Jordan, better known as Generation Global. Earlier on in the week though, it was revealed that Keenan and Jordan had made their presence known at Will's condo which seemed to cause a lot of stress on the latter. The team of Generation Global would emerge victorious at 'War Games II' after Tyler pinned Will.
A title match was booked for the November 8th show, 'Die Another Day', Will defending his newly won Adrenlaine Championship against Tyler Keenan. Neilson retained the belt after a 26 minute classic, following a Lag Spike. After the match, Tyler and Christopher would attempt to jump Will only for Aubrey Moresi to drive them away. The latter had also officially formed team with Will known as Cake With Memes, having already announced their intentions to compete in Southside Wrestling's Golden Tag Team Tournament scheduled for 2019.
On November 15th at 'Emergence', Will would go one on one with Christopher Jordan and win via disqualification after Tyler Keenan got involved, with Moresi once again helping to even the odds against Generation Global. It would be announced that on November 22nd at CCW's biggest show of the year in 'Evolve', Will Neilson was set to defend the Adrenaline Championship against Jeremy Warren, CHESHIRE and Gabriel Hooke. He would successfully manage to retain the championship, only to suffer a vicious post-match attack from Tyler Keenan and Christopher Keenan.
4CW / SEP (2018 - present)
Alianza Campeonato Mexico (2018 - present)
Neilson was subsequently signed on a full time deal to ACM in the CWC in July 2018, intially opting to become exclusive to the West X brand, but eventually it was decided that there would be no brand exclusivity. Will's first match was scheduled for the first Campo De Batalla on ACM's UK tour, taking on Aubrey Moresi, Mariano Fernandez, Keegan Ryan, Gregg Peake and Michael Hayden in a number one contenders match for Austin Carter's West X Championship. He would end up losing the match after being pinned by Moresi.
In August 2018, promotions within the CWC collapsed and a new coalition was formed in the UCWA. ACM did not choose to join this, instead opting to form the New Atlantic Coalition with former CWC promotions Red State Revolver (RSR) and Rebellion Pro, also adding Liberty Pro who used to be in the CWC before joining GWA. It was later revealed that ACM had left this pact and joined 4 Corners Wrestling, working alongside the Adrenaline and King's Road shows. Again, this would soon change, ACM joining the Southside Evolution Pact alongside Evolution Wrestling and Southside Wrestling in February 2019.
He returned to action at the latest West X show in September 2018, teaming with Brent Koleman to defeat Mariano Fernandez and Jordan Parker-Kane and earning a shot at Alfie Craddock's Intercontinental Championship in the process. The match would take place on October 14th at the next super spanning across England and Scotland, Craddock defending his Intercontinental Championship at the O2 in London against Neilson, Koleman and Ashley Marie Chase. Alfie would retain his championship after using the title belt to his advantage and knocking Neilson out with it to pin him.
Southside Wrestling (2019 - present)
With a break from CCW, Will and Aubrey would compete at Southside Wrestling's Southfall event on January 17th 2019. On the 'Bree-Show', Cake With Memes faced the Powertuff Girls and 3Kount. The Powertuff Girls would win after Chemical X was hit on Will. After the match, 3Kount blindsided Moresi which sparked more heat going into the Golden Tag Team Tournament.After CCW closed its doors, Will would sign a deal to be transferred over to Florida based promotion, Southside Wrestling and would primarily join its tag division with Cake with Memes partner, Aubrey Moresi. They would first pick up a win over Adam Webb and Lacey Turner on Southside #26, then scheduled to team together once again for Southside #28, the company's Valentine's Day special.
Along with this, the Golden Tag Team Tournament would officially get underway and on February 7th, Cake with Memes would face The Skull Kids in a losing effort. Although they weren't eliminated, one more loss would fully eliminate them from the tournament. At Southside #28 on February 14th, Will and Aubrey would face two local talents and soundly defeat them. They were then announced to be facing Carli Davis and Jessica Anderson, otherwise known as the Powertuff Girls, at the Southside Awards Show on February 21st. Whilst in the Golden Tag Tournament, Cake With Memes would take on The Happy Few in a match where the loser would be fully eliminated from the tournament.
Cake With Memes defeated The Happy Few to advance forward, eliminating the latter pair from the tournament as a whole. Will and Aubrey are currently scheduled to collide with Goon Squad members Amira Kassouri and Eddie Jacobs in the next round on April 2nd.
Pro Wrestling NEO (2018 - present)
Will was contacted by Pro Wrestling NEO in August 2018 and approached by officials with a contract offer, that of which he accepted. An event called 'Select Your Fighter' was announced to span over two nights in September 2018. Neilson himself would give the all clear to the company in order to compete in the show and would be scheduled to face fellow NEO signee, Irina Onegin on Night One.
The match itself never took place when the event came to be in October 2018, Will being attacked by what seemed like a cult created by Irina herself along with Van Fulbright who knocked Neilson out with the ring bell to the back of his head. A giant of the cult was also present as he effortlessly picked up Neilson and chokeslammed him to the mat. A second event called 'Boogie Nights' would be advertised for November 2018, Will himself competing in a Fans Bring The Weapons fatal four-way against Christopher Kane, DeMarcus Gresham and Kevin Hardaway. The latter would be replaced last minute by Tobias Burden though when the match came around on November 1st. It was pure chaos as lightubes, thumbtack covered weapons and many, many chairs were used throughout, causing blood to be shed from all competitors. Will himself would emerge victorious after nailing Burden with the Lag Spike II: Electric Boogaloo onto a pile of steel chairs, getting his first win in NEO.
Right after this, Neilson was announced as one of the many competitors to be in the Heaven or Hell tournament. His first match in the tournament would be scheduled for NEO: Volume II on December 9th, facing Tomoyo Hirate, in which he would lose via disqualification after Christopher Kane attacked Hirate. Will's loss made him advance in the tournament, next scheduled to face Ezra Eden on NEO: Volume III on December 30th.
Whilst this was all going on, Will placed his bid for the December 20th one-night Meraki Tournament organised by Audrey Valentine and would be placed in Block B, facing Nicholas Gray in the opening round in which he would lose via pinfall.
Battle against the Church of Oleska // Impulse Champion
Will Neilson vs. Ezra Eden didn't even get started when Volume III came around as Will was nowhere to be seen after Eden's entrance, leading to a 10 count and forfeit victory for Ezra. It would then be revealed than Vanity Fulbright and the rest of the Church of Oleska had bludgeoned Will backstage, being regarded as 'horrific' by the commentators. Vanity announced her intentions to leave the rest of the NEO roster like she had left Will, even inviting Ezra Eden to join her group which was declined shortly afterwards. She left Will on the entrance ramp before leaving and medical staff were quick to intervene. On January 20th, Neilson went one-on-one with HENNY in Round 3 of the Heaven or Hell tournament, winning via countout as he successfully escaped the tournament as a whole.
Neilson would not be booked for Volume V, instead would be announced to compete alongside Fallon Lockhart, Ruiz and Sophie El in a Fatal-Four Way match for the PW: NEO Impulse Championship in a stipulation voted for by the public. The stipulation would be chosen to be an Ultimate X-esque match and the match was scheduled for Night One of Insurgence on February 24th. On that very day, Will would come out on top to win the PW: NEO Impulse Championship for the first time in his career as well as becoming the first Impulse Champion in the company's history.
Other ventures;
In June 2018, Will signed a deal with Xtreme Wrestling Aliance in order to compete in that year's Lord of the Ring tournament with the winner receiving a XWA Supreme Championship match whenever they wanted. Neilson defeated Rivers King in the first round, but came up short in the second round against Cosmo Cooper which ended with Will losing via TKO
He competed at the 2018 Lord of the Ring event in Madison Square Garden, defeating Blake Archer in the opening match. Neilson would be announced to return to action at the biggest event of the year for XWA, Legends, scheduled to face three other competitors in a Falls Count Anywhere match for the XWA Hardcore Championship. He would lose the match after Sarah Lacklan successfully retained the title.
In early December 2018, Will was announced to be competing in Union Battleground's Crown of the King Cobra Tournament scheduled for January 2019. His first round opponent was soon revealed to be the debuting Inaros, with the match taking place on the January 11th edition of Lights Out. Inaros would defeat Neilson to advance in the tournament.
In January 2019, Will was announced as one of the entrants of The King's Road tournament being held by King's Road, a branch of 4 Corners Wrestling. The brackets would be officially revealed in March 2019, with Will facing Johnny Amazing in the first round on Night One of Chapter 35, which will take place on April 6th.
Acting Career
Late into his days in Precision, Will Neilson began to appear as extras in various TV shows including 'Black Mirror', 'Eastenders', and 'Coronation Street'. He credits staying at university to study Drama and Theatre as the reason for breaking into the acting business whilst also continuing to wrestle, however Neilson has also come out and said that he doesn't want it to take over his life completely as wrestling would always be the top priority, but if a role in a movie ever came calling, he would do his best to try and snap it up.
His first big acting role would be as part of the 2019 drama series 'The Batgirl', directed by co-stars Ruby Richards and Caspian Kace. Will was cast as the character of Marty Matteson, a super-smart but socially awkward lead engineer at Wayne Enterprises as well as Thomas Moore's (played by Caspian Kace) best friend. The first season is set for release in early 2019. He recently spoke about this opportunity in an interview online following the airing of the pilot episode.
"Getting the initial call was actually quite unexpected, however working with people such as Ruby and Cas, as well as some of the cast in Billy and Jason... I can definitely say that taking part in The Batgirl was the right decision. We've all worked hard to help each other when it comes to playing our characters and even writing the scripts, it's an awesome bond to share."
In March 2019, Neilson would be cast as Erron Black in The Elysian Network's adaptation of Mortal Kombat. Filming is set to begin in mid-2019.
Personal Life
Will is known to be an avid Football fan, supporting Liverpool F.C in the English Premier League where he says he's been a supporter since he was a child. Neilson has an older brother and a younger sister with his brother (Adam Neilson, 27) mainly wrestling on the independent scene as 'Smoke', whilst his sister (Lucy Neilson, 20) is known to be studying at university.  
Neilson has said in interviews that he has never met his father, something he says he doesn't wish to do one day after hearing stories about the very man. Neilson has various tattoos, often having cultural meanings and he says with them, he feels more secure with the different cultures he experiences attached to his skin wherever he walks. Another thing that Neilson is passionate about is video game as he's known to have competed in e-sports for a short period of time. His collection of consoles and the like are situated back in his main home in Florida, where he resides with his girlfriend. William cites the Persona series for influencing parts of his gimmick, that of which involved rebelling against the higher powers and attempting to stand out from the crowd. He is also a part-time DJ, performing at various clubs from time to time and at big events.  
In late November 2018, Will was revealed to be in a relationship with fellow wrestler and tag-team partner Aubrey Moresi after seemingly months of speculation around the two.  
In Wrestling
Finishing Moves

Keys to the Kingdom (Inverted Belly to Back Mat Slam) - 2016 - 2017
Deep Fried Knee (Ripcord Bicycle Knee Strike) - 2016 - present.
Lag Spike (Bloody Sunday/Single Underhook Lifting DDT) - 2017 - present.

Signature Moves

SSJ/Super Saiyan Jawbreaker (Fireman's Carry Jawbreaker) - 2016 - present.
The Memeingful Driver (Small Package Driver) - 2016 - present.
Great British Elbow (Diving Elbow Drop) - 2017 - present.
Viva La Liverpool - (Free Kick Punt) - 2018 - present.
Last Surprise (Leaping Flatliner) - 2018 - present.
Death Note (Inverted Brainbuster) - 2018 - present.
Pinch of Salt (Spinning Stunner) - 2018 - present.
One in the Chamber (Cross-Legged High Angle Belly to Back Suplex) - 2018
Speech Mark (Muta Lock) - 2017
Down to Earth (Full Nelson Reverse STO) - 2016 - 2017
NO, U (Delayed Strong Jab) - 2018 - present.

Theme Songs

Can't Hold Us - Macklemore and Ryan Lewis ft. Ray Dalton (March 2013 - May 2016)
Wild Eyes - Parkaway Drive (June 2016 - November 2017)
First Movement - Make Them Suffer (December 2017)
Hopelessly Hopeful - Asking Alexandria (January 2018 - April 2019)
Pizzazz - Yung Gravy (June 2018; used in Royalty & XWA only)
BERLIN - BROCKHAMPTON (April 2019 - present)
Championships and Accomplishments
Precision Wrestling

Precision World Heavyweight Championship (3 time, longest reigning, most reigns)
Precision Intercontinental Championship (1 time)
Precision Survival Championship (1 time, inaugural)
Precision Breakout Star of the Year (2016)
Precision Superstar of the Year (2017)
Royalty Wrestling

Royalty European Championship (1 time, last)
Canadian Championship Wrestling

CCW Television Championship (1 time, longest reigning)
CCW Adrenaline Championship (1 time, last)
Pro Wrestling NEO

Match of the Night - Boogie Nights - A Deathsteak Memorial (November 2018, Fans Bring the Weapons, vs. DeMarcus Gresham, Christopher Kane & Tobias Burden)
PW: NEO Impulse Championship (1 time, current, inaugural)