Joseph Jericho
Statistics
Real name
{{{realname}}}
Ring Names
{{{names}}}
Height
5' 9"
Weight
212 lbs
Date of birth
August 16th 1988
Place of birth
Atlanta, Georgia
Date of death
Place of death
Resides
Monroe, Georgia
Billed from
Gainesville, Georgia
Trainer
Alex "Bad Boy" Frost
Current
federation(s)
Previous
federation(s)
UWA
Handled by
{{{handler}}}
Win/Loss Record
{{{winloss_record}}}
Debut
January 1st 2008
Retired
{{{retired}}}
Born Joseph Hayden Presley Jericho Kryner Alexis Everett was born in atlanta georgia on august 16th 1988 in piedmont hospital at one twenty two am in the morning, alexis everett is an american-german professional wrestler, actor, singer and dancer who is currently employed by
Early Life
Born in atlanta, georgia, Alexis' partners moved him to canada when he was 1 year old, hoping he could have something better than they did when he grew up, about one week after alexis moved into his home in canada he met a boy that lived across the street named Jason O'Connor, that boy would turn out to be Jason Freeze, Alexis' best friend for life, when Alexis was four years old Jason's sister was born, her name was Ryan O'Connor, Alexis grew up seeing Jason and Ryan everyday and he continued to do so, throughout his entire band and wrestling career up until the day of ryan's kidnapping he saw her everyday, and up until his car accident he saw jason everyday, they grew up together loving wrestling and wrestling each other every chance they got, when Ryan was 2 years old she asked Alexis out and the two have been dating since that day, of course, who would have thought she was only kidding.
My Obsession
My Obsession is the Rock/Heavy Metal band formed in Atlanta, Georgia by Alexis Everett And Jason Freeze, the band released one album before Alexis and Jason moved into wrestling, the album sold 24 million copies world wide, My Obsession was banned in 8 states and 6 countries and Alexis & Jason had but one thing to say to all the haters out there "You Can All Blow Us!"
Universal Wrestling Alliance
Universal Wrestling Alliance, Alexis Everett called it his very home, Alexis debuted in the promotion on January 1st of 2008, it was his first federation ever and boy did he ever shoot through the ranks, Alexis became the first ever UWA champion, the first ever double champion, the first triple crown champion, the first ever UWA undisputed champion, and of course the first superstar in UWA to ever become the stone cold steve austin of Universal Wrestling Alliance, for several months in his career, up until the end of his career and past just a brief time past it, Alexis' career was terrorized by his boss Colin James, Colin repeatedly had superstars attack Alexis, beat him down and destroy him, but no matter what Colin did, when that bell rang in the ring no one could ever beat Alexis Everett, No one, so Colin James finally found the one weak point in the stone wall that was Alexis Everett, A young girl named Ryan O'Connor, the girlfriend of alexis, Colin kidnapped the young girl and held her hostage and that lighted a fire that Colin would never see the end of, until his death, although some say that Colin was killed by Everett, Law Enforcement says that impossible because Everett was 15 miles or so across town. but Everett made it into the UWA hall of fame, he really did almost everything he could do in the business, but his career with the company was ended in his car accident, he was placed in the hall of fame and was inducted by his best friend Jason Freeze, and to the day he is still considered the greatest superstar to ever grace a UWA ring.
Car Accident
In july of 2008, Alexis Everett's UWA career was ended and many thought his life was always, On july 2nd 2008 Alexis Everett's BMW was driven through a concrete wall on the top of a parking garage, the automobile fell well over 100 feet before it slammed top first into the ground with Alexis inside, the car then burst into flames but by some miracle, some how some way witnesses say on his own Alexis managed to crawl from the flaming destroyed automobile, he crawled about 10 feet before bystanders grabbed him and pulled him further away from the vehicle, bystanders pulled Alexis over to the side walk just in time as the BMW exploded just as they got him away from it, Everett then fell into acoma for 8 days before he awoke and left the hospital, he had a broken back and neck, but he still managed to leave the hospital, he went home and went to bed, where he stayed up until december of 2008.
Arrest
The arrest, lawsuit and jailtime were all over an attempted murder by Alexis, who stated that he tried to kill his UWA boss Colin James because he attempted to murder "Ryan Kenzy O'Connor" the girlfriend of Alexis Everett, rumors say that the jailtime and arrested was complete "BS" almost every UWA superstar vouched for Alexis, saying that they knew he was speaking the true about Colin attempting to murder Ryan, but there was no hard evidence, some of the police even said that they overheard Colin speaking to a handcuffed and restrained Alexis Everett saying: "And Now She Won't Get Away, This Time I Will Kill Her" alexis spent a grand total of 2 days in jail before he was released, he was order to appear in court but three days before his court date his car was driven off of the top of a parking garage, bystanders and witnesses say that they saw someone put Alexis into the car before it went through the concrete wall and then fell over 100 feet to the ground, landing upside down. oddly enough though, CSI and other law enforcement say that just moments before the crash occurred, 15 miles across town, Colin James was thrown through his pent house apartment window and he fell over 1300 feet to the ground.
In Wrestling
Finishing Move

The Walls Of Jericho (High Angle Boston Crab)

Ever-Ending (Sharpshooter)

R.K.O (Jamaican Buzzsaw/Jumping corkscrew roundhouse kick/Trouble In Paradise)

Moveset

Lexi-Can-Rana (Diving Hurricanrana)

Piedmont High (Missile Dropkick)

Sit-Out Jawbreaker

Compactor Clutch Pin

Legdrop To The Groin

German Suplex/Non-Release Pinning Version

Shooting Star Press

Standing Star Press

720 Spun Flare Into A Legdrop

Springboard Corkscrew Plancha To The Outside

Springboard Dropkick To An Opponent On The Ring Apron

Springboard Moonsault To The Outside (Usually Done To An Opponent Just Getting Up On The Outside)

Paris (Running Star Press Over The Top Rope To The Outside, Using No Ropes)

Springboard Shooting Star Plancha

Suicide Dive

Baseball Slide

Styles Beyond (Corkscrew Can-Opener Legdrop)

German Suplex Followed By A Belly To Back Wheelbareel Facebuster

Springboard Reverse DDT

Dropkick (Usually Preceded By A Leapfrog)

Springboard 450 Splash

Corkscrew Throwback

Tope Rope DDT

Sky High Superplex

O.M.G (Spider Suplex Followed By A Corkscrew Moonsault)

Ego Check (Snap Flipping Piledriver/Canadian Destroyer)

Power Trip (Swan Dive DDT)

Repeated Kicks To The Back

Repeated Kicks To The Legs

C.O.D (DDT With The Opponents Legs Over The Second Rope, Or Performed With The Opponents Legs In An Elevated Position)

STFU (Jumping Cutter)

Skullfuck (Pepsi plunge)

Mindflay (Top Rope Brainbruster)

Splatter Pattern (Top Rope Diving Snap Flipping Piledriver)

O.M.F.G (Spider Suplex Followed By A Corkscrew Moonsault With Glass Held Against His Chest, So That It Shatters All Over Himself And The Opponent On Impact)

WOWZOR (Top Rope Reverse Frankensteiner)

Theme Songs

Don't Stay By Linkin Park (2008: January-July)

Don't Stay By My Obsession (2009)

Quotes

Don't Have A Hart Attack.

And That's.... The Bottom Line.

The Very Best Wrestler In The World.

They Call Me The Best Because I Am!

The American Bad Boy.... Bitch!

Just Prove Me Wrong!

Signature Weapon

Nicknames

Wrestling Names
Alexis Everett

Paris Troy

Joseph Jericho

West Meadow

Managers

Ryan Kenzy O'Connor

Jason Freeze

Injuries

Broken Ankle

Broken All Ten Fingers

Broken All Ten Toes

Dislocated Both Shoulders (Left One Four Times)

Broken Left Shoulder

Broken Both Arms

Broken Both Legs

Shattered Left Knee Cap

Broken Both Wrists

Shattered Jaw

Broken All Ribs

Broken Fibula

Broken Ulna

Broken Both Femurs

Broken 8 Carpals

Fractured Sternum

Broken Lumbar

Broken Occipital Bone

Broken Back

Broken Neck

Cracked Skull

UWA Match Record

Wins: 100

Losses: 1

Draws: 2

Disqualifications: 5

UWA Achievements And Awards

Best Rivalry (January 2008)

Best Finisher(Fans Choice: January 2008)

Best Couple (January 2008)

Won Debut Match

First UWA Champion

First UWA Double Champion

First UWA Triple Crown Champion

First UWA Undisputed Champion

Beat Every Male Superstar In UWA In An All Versus One Gauntlet Match

First UWA Superstar To Ever Hit The Boss

Greatest UWA Tag Team Ever

Greatest UWA Champion Ever

Voted Greatest Wrestler Alive (UWA Magazine)

Best Face In UWA History

Hottest UWA Superstar Ever

UWA Hall Of Fame

Shortest Career In UWA History Out Of All Champions.

Greatest UWA Superstar Ever

UWA Championships

UWA Champion (1x)

UWA Tag Team Champion (1x)

UWA International Champion (1x)

Filmography
Def Sound (2007)
DOA: Dead Or Alive Ultimate (2007)
Every Eight Seconds (2008)
Push over (2008)
GITC: Nevermore (2008)

Discography
My Obsession

1.My Obsession: 5:47

2.Catching Lightning: 5:43

3.Chances: 5:55

4.Catch Me: 5:22

5.In The Dark: 5:12

6.Inside The Black: 5:22

7.Crucify Yourself: 5:15

8.Every Night: 5:14

Personal Life
Alexis has always been a very private person, or atleast we are told so, not hardly any of his personal life gets leaked out anywhere, he is very private especially when it comes to his relationship with his fiancee RKO. the age difference between the two has caused problems for the two numerous times in the past, so the two remain very private about there relationship, a lot of people say that the only person that knows a thing outside of them about the relationship is Ryan's brother Jason, but he has refused interviewers and everything else about Alexis and Ryan,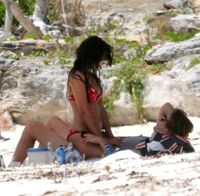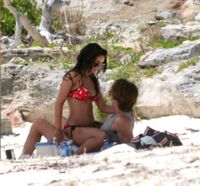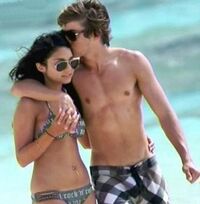 Community content is available under
CC-BY-SA
unless otherwise noted.