Stigmata

Billing information

Ring name(s)

Stigmata
†

Height

6'3" (190.5cm)

Weight

225 lb. (102.06kg)

Born

April 1, 1985

Hometown

Oakland, California

Theme music

"Miseria Cantare" by AFI

Affiliation(s)

-

Federation(s)

World Hybrid Wrestling

Previous federation(s)

-

Wrestling information

Alignment

Heel

Wrestling style

High-flying, Showman

Signature Move(s)

Moonsault
Springboard Dives
C4

Finishing Move(s)

Silenced
INRI

Trainer

Unknown

Handler

RRS

Professional career

Debut

-

Record

1-1-0

Accomplishments

-

Retired

N/A
James Michael Lewis(born April 12th, 1985), better known as Stigmata or †(The Artist) is an American professional e-fedder who has preformed solely in World Hybrid Wrestling. Known for his edgy stature and his notable promoing ability as well as his controversial attitude and way of going about things, Lewis has created an impressive and memorable style of work that brings many fans and new members to join and tune into him in action. Lewis is currently signed to the e-federation, World Hybrid Wrestling under the brand, Warfare.
Early Life
Lewis is the son of Ryan Keith Lewis and Evelina Marie Lewis and the younger brother of David Ryan Lewis. According to reports made later in James Lewis' life, Ryan Lewis had continually abused James throughout his childhood and adolescence. Evelina, James' mother, refused to accept the fact that her youngest son was being abused by her husband. The reports had stated that the abusive behavior was a result of a multiple personality disorder as well as an addiction to alcohol that progressively took over Ryan Lewis' life.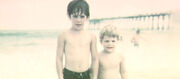 Although David Lewis did not serve as a target for the abuse as often as James did, David would often comfort his younger brother and stood up to their father during harsh times. James Lewis looked up to his brother until, in 1996, David Ryan Lewis committed suicide the night of his father's birthday. As a result of suicide, James Lewis lost the lone source of comfort in his life. In 1999, James Lewis began high school. Ostracized for the signs of abuse he had on his body, peers would comically comment that the marks were a form of stigma (since Evelina Lewis was an avid theist and would make the family go to church each week).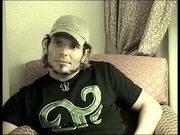 James Lewis served as a relative loaner during his time in high school. He developed an interest in public speaking in order to cope with his recently-diagnosed post traumatic stress disorder as a result of the trauma he had throughout his childhood and adolescence. Empowered by the speech classes he took, Lewis fled from his home and dropped out of high school at the age of sixteen. He lived on the streets, speaking about issues he had at home and the trauma he endured throughout his life in order to be pitied and given money.
In 2005, three years following James Lewis' decision to run away from his home and parents, Ryan Keith Lewis died as a result of cirrhosis of the liver. James Lewis did not have any contact with his father leading up to his death in 2005. James did not attend his father's funeral and no adequate case was made against his father regarding the abuse of his sons.
Professional Career
Early Career
Lewis had no previous experience or interest in the sport of professional wrestling. As a child he had no interest in violence and remained relatively quiet.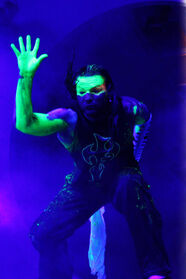 He was discovered by the chairman of a local promotion in the Oakland area while explaining his life story on the streets. When asked for a name, he responded "Stigmata" because of the comments made about him while in high school. He eventually gained a relatively stable job as a competitor in the local promotion, using unorthodox techniques, but flourishing with his verbal ability that he had cultivated during the last seven years of his life. After some time, Lewis, dawning the "Stigmata" character, gained notoriety for the promos he made inside the local federation. He was released in 2009 as a result of his treasonous speeches in and out of the ring as well as breaking the fourth wall on more than one occasion.
Stigmata has dawned face paint since his career's inception in 2006 and has used it sporadically throughout his career. Over the years in working in independent promotions, Stigmata has gained a reputation for being both versatile and resilient in the ring. His years in the independent promotions served as his only form of training.
World Hybrid Wrestling
On July 17th, 2011, Lewis was signed to World Hybrid Wrestling, a wrestling federation that had stemmed from the previously successful and lone-standing, Extreme Answers Wrestling. He will be competing on the brand, Warfare. Although the first show's date is not determined, Stigmata is set to be a part of the World Hybrid Wrestling Championship tournament, in which Stigmata and seventeen other competitors from Warfare and Fallout will compete in a series of matches to determine the first World Hybrid Wrestling Champion. On August 2, 2011, Stigmata represented Warfare in the inaugural World Hybrid Wrestling main event against Fallout competitor, AJ Reckless. The participants in the match were determined via a poll put up on the World Hybrid Wrestling website that listed six competitors, three from each brand, that the fans could choose from. The winner of this main event would receive a bye in the second round of the eighteen-man championship tournament which would conclude and crown a WHW World Champion at the first free-per-view, EndGame. EndGame is set for September 10, 2011.
In E-federations
Moveset
Signature Moves

Standing Moonsault
Sharpshooter
Missile Dropkick
Pele Kick
Cult Mutilation
Diving Legdrop
C4
Running Bulldog
High Knee to the Corner
Springboard Moonsault
Shooting Star Press
Spinning Wheel Kick
Hurricanrana
Downward Spiral (Leg Hook Reverse STO)
Tornado Plancha
Finishers

Silenced (Twist of Fate)
INRI (Springboard Split-Legged Moonsault)
Miscellaneous
Nicknames
"The Catalyst"
"The Engima"
"The Voice of Treason"
"The Oddity"
"Judas"
"The Odyssey"
"The Voice of the Voiceless"
"The Most Neglected of the Nameless"
Theme Music