Sean Robinson
Billing information
Ring name(s)
N/A
Height
6'4"
Weight
250lbs
Born
7/19/89
Hometown
Boston, MA
Theme music
"You Can't Stop Me" by Guano Apes
Federation(s)
Underground X
Previous federation(s)
Wrestling information
Alignment
Heel
Wrestling style
Technical
Trainer
N/A
Professional career
Debut
Blacklist 9
Record
6-3-0
Accomplishments
1x UX Uncensored Champion
Sean Robinson (Born Sean Patrick Robinson on July 19, 1989, in Boston, MA) is an American professional wrestler, currently under contract for Underground X.
Personal History
Early life
Sean was born in the summer of 1989 to Steven Robinson and his wife Sarah, both natives of Boston.
In school, Sean excelled at baseball and wrestling, opting for the latter when given an ultimatum by his high-school baseball coach. This choice turned out to be the right one, as Sean went on to win the state championship in the 215 weight class as a senior. His exploits were noticed by the coaches at Boston College, and he was offered a full scholarship, which he accepted without hesitation.
Mother's Death
On April 5, 2007, Sean and his mother were driving home from a trip to Boston College when a drunk driver ran a red light and T-boned their vehicle. The impact was on the driver's side, and (according to the ME's report) Sarah's neck was broken, killing her instantly. Their car was propelled into a streetlight by the collision. Sean had his arm out the passenger window at the time, and this second impact caused his arm to bend in a way that tore the muscles in his rotator cuff.
The drunk driver walked away from the crash with only minor injuries. He was sentenced to 8 years in prison (with the possibility of parole after five) and had his license permanently revoked.
Father's Depression and Death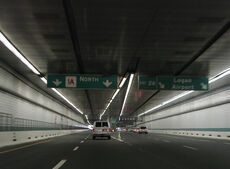 Sean's injury required two surgeries to repair, and his scholarship was retracted by Boston College. During his recovery period, Sean's father Steven was diagnosed as clinically depressed, due to the loss of his wife. Rumors spread that the source of his depression was linked instead to the revocation of Sean's scholarship. Steven began to drink heavily (although Sean has stated that his father always had a drinking problem, even before the accident) and would often disappear for days at a time.
On the night of December 20, 2009, Steven's car was found in the Ted Williams Tunnel. The vehicle was driven into a dividing pillar at the I-90 exit for Logan International Airport. Steven was the only occupant. No skidmarks were recorded at the scene, and police noted the presence of an empty liquor bottle in the back seat.
Professional Career
Indies
With both of his parents gone in the blink of an eye, Sean decided to start living life to the fullest, and pursued his dream of being a professional wrestler. His love of the sport as a child meshed well with his amateur background, and he was hired on a per-appearance basis by the various independent feds in the Boston area. After his shoulder fully healed, he toured around New England with the local companies, and even showcased his talent in New York City and Washington DC, where he quickly gained a reputation for being a precise tactician in the ring.
Underground X
Debut
In late 2011, Sean was spotted by a talent scout for Underground X, a federation based in Las Vegas, NV. He made his debut on the 9th edition of The Blacklist, where he featured prominently in a 10-man tag team match to determine the winner of the "Hardcore vs Purist" war.
Sean's talent was recognized by UX's Willie Williams, and the next week he was booked in a tag team match against both of UX's champions. This match ended in defeat for Sean and his partner Scorpion, but Sean bounced back at the Blacklist 11, defeating Jason Matthews in convincing fashion.
Also at Blacklist 11, Sean was announced as one of the two challengers for Kevin Holiday's Uncensored Championship (the other being Kai Cooper) at the Blacklist 13.
Blacklist 12 featured Sean Robinson in another tag-team bout, this time teaming up with HOLOKOST to face Kevin Holiday and Kai Cooper. Holiday made HOLOKOST tap out, and after the match a brawl erupted between the three men who would meet next week for the Uncensored Championship.
Uncensored Championship
On the Blacklist 13, Sean battled Kai Cooper and Kevin Holiday(c) for the Uncensored Championship in a parking lot brawl. Sean and Cooper teamed up briefly at the start of the match to pummel the champion, but the temporary alliance broke down quickly, as Cooper sacrificed his body to deliver a flying kick to Robinson off of a car.
While the two of them were down, Holiday recovered, and locked in a submission on Cooper. Robinson broke up the move before Cooper could tap out. Sean and Kevin traded punches before Holiday got the upper hand, and set Robinson up for a DDT on the hood of a car.
Robinson countered the DDT, and transitioned into the Tiger Driver '91, planting Holiday and himself through the roof of the rusted car. The two men were bloodied and battered, but Sean was the first to recover, and pinned Holiday for a three count to win the Uncensored Championship.
Robinson held the Uncensored title until The Blacklist 19, where he was defeated by Jonathan Fhenix in an I Quit match. Robinson attempted to use a new finishing maneuver he dubbed "Tears of the Phoenix" (bridging arm triangle choke), but Fhenix reversed the move into a submission of his own, and Robinson was forced to tap out.
Heel Turn
At the Blacklist 21, Sean Robinson was teamed with 3 Drink Minimum (Tag Champions Bruce, The Mighty and Macca, and Undisputed Champion Kai Cooper) against Deicide, Jeremiah Jihad, Jonathan Fhenix, and The Mainerishi. Robinson won the match, pinning Fhenix after hitting the Tiger Driver.
After the match, he was caught admiring the Uncensored Championship that once belonged to him. Fhenix got in his face, but was stopped by Macca. In the meantime, Robinson took the title belt and hit Kai Cooper in the face with it, before he and Fhenix dropped the tag champions.
At Blacklist 23, Robinson defeated Reno Drake after delivering a Tiger Driver '91 off the top of a ladder.
Blacklist 24 And Beyond
At The Blacklist 24, Robinson will challenge for Kai Cooper's Undisputed title in a ladder match. The match was made at Blacklist 22, by Willie Williams, owner and general manager of Underground X.
Wrestling Style
Robinson prefers a technical style of wrestling, using his experience from high-school to bring his opponents to the mat with suplexes before locking in various holds to force a submission. He has been known to come off the top rope, but only rarely and in desperation. His attitude towards "garbage wrestling" ranges from indifference to disgust, and this handicaps him at times in Underground X, as the use of weapons is completely legal (and even encouraged).
Signature Moves
German Suplex (often linking them together)
Belly to Belly
Single-Leg Boston Crab
Armbar
Figure Four
Finishers
Achievements and Awards
Community content is available under
CC-BY-SA
unless otherwise noted.