SARAH TWILIGHT (Born March 27, 1988) is a professional wrestler known as "The Mistress of Mischief" Sarah Twilight. She is currently signed to Extreme Wrestling Corporation, competing on Monday Night Brawl exclusively.
Sarah Twilight
Statistics
Real name
Sarah Twilight
Ring Names
"The Mistress of Mischief"
"The Epitome of Evil"
"The Epitome of Perfection"
"Thee Bitch"
"The Only One who Matters"
Height
5' 8"
Weight
142 lbs
Date of birth
March 27th 1988
Place of birth
Tujunga, California
Date of death
N/A
Place of death
N/A
Resides
Los Angeles, California
Billed from
Los Angeles, California
Trainer
Logan Hawkins
Current
federation(s)
EWC
Previous
federation(s)
TCW, FCW, FTW, VCW, OWA, RoR, FIW, WCF
Handled by
Dave
Win/Loss Record
W:215 L:27 D:14 (CAREER)
Debut
February 16th, 2002
Retired
N/A
Family Life
Born in Tujunga, California to Alec Twilight(dec'd) and Elizabeth Kowe-Twilight(dec'd), Sarah was not received as the bundle of joy that most couples would view their first child. Alec, a foreman for a construction company, WJ Contracting was an alcoholic, spending most of the family's earnings at the tavern or in basement poker games. He would often come home drunk and Sarah would see her mother beaten. Nevertheless, her mother would rise the next morning and head off to the diner where she worked, scraping her tips together to put food on the table. It wasn't until Sarah was about four or five years of age that she understood the resentment her mother had for her. Shortly after Sarah's third birthday, her mother gave birth to Rachel Anne Twilight on May the 28th 1988. Rachel would be neglected and subject to witnessing the abuse of her mother as well. As Sarah grew older, she would lash out at her father for his neglect. On Sarah's twelfth birthday she had finally had enough. She would come home after school to find Alec, with a studded belt, about to beat her younger sister Rachel for accidentally spilling a bottle of his beer. Sarah, protecting her sister, would send her father to the hospital that evening with various lacerations as she took up the glass container, throwing it at him.
Separation
Sarah's mother would later receive the repercussions of her daughter's actions and it wasn't long before Sarah was thrown out from her home. Left helpless and without any money, Sarah wandered the streets for days, wondering what would become of her sister who had been left alone now with the madness. Now living on the dangerous streets of Los Angeles, Sarah saw that the evils inside of her home, were also in the world. She learned to steal very early by watching beggars and thieves at work. She became quite good at her trade and was able to rent a small hotel room in which to stay, and provide food for herself. But this wouldn't last forever. Eventually she would have to find something better, that would access her more income.
Education
Despite problems at home, Sarah excelled in her schooling. She is highly intelligent and had no trouble grasping the knowledge that was presented to her. Attending school and keeping up became more difficult when she was no longer welcome at home, but she still managed to do well all the way through high school.
Schools Attended
Mountain View Elementary
Verdugo Hills High
The Occult
It was late October, 1993. Sarah being but thirteen years of age was still using the streets as her workplace, picking pockets and using various scams and cons to get enough money to survive. While searching the crowded streets she spotted what appeared to her as her ticket out of the life she currently lived, and she didn't know just how right she was. An enticing envelope peeked from the pocket of an older woman, Sarah could see the thickness of the fold and with her practice and a keen eye, knew right away that there was money tucked inside. She waited for the most opportune time, while the elder lady waited amongst other pedestrians for a light to change. She walked by, and slid the envelope without a fault. Never looking at her, the elder woman politely asked that Sarah return the envelope to where she had found it. Sarah was both nervous and stunned by this, she returned the money and in turn the woman offered to show her something much more useful for her life.
Peaking Interest
Madame Selene, the elder woman whom Sarah had attempted to pickpocket, owned a small shop in the neighboring town of Sunland, California. She offered Sarah work there as well as a place to stay, far more accommodating than the ratty motel she started out in. The shop was unlike anything Sarah had ever seen in her life. Candles, Incense, various books, oils and charms lined the shelves. And now Sarah had been introduced to Celtic Traditional Witchcraft. Her ability to grasp knowledge quickly enabled her to pick up on the religion in a very short amount of time. Many afternoons, when she had been done with school and the small, quaint little shop was lacking much business, Sarah would sit in the back, reading everything she could, memorizing spells and incantations. She was Madame Selene's easiest student by far. However, a vengeful heart caused Sarah to take in the darker forms of this religion. In an attempt to calm Sarah's anger, Selene offered her an outlet, something she thought would ease the fiery girl's temperament.
Bottled Aggression
January 2001. Selene introduced Sarah to a man named Logan Hawkins who ran a wrestling school in Downtown Los Angeles. It was here that Sarah would be introduced to the world of wrestling. At the time, being a wrestling star was not Sarah's intent...she had sinister plans in mind. Sarah was very athletic and was able to quickly learn submission and technical style wrestling. She was still very young and did not possess the strength to perform larger scale maneuvers at the time, so she perfected the more grounded based style she was capable of. In just a year she was at the top of her class, amazingly defeating boys two and three times her size with her wear down, technical style. She would remain with the school for eight more years even after having mastered all that she could, each day improving her skills. But it was far before she'd ever left the school that one of the most significant moments of her life would occur.
The News
It was December 2001, just a week before Christmas. Sarah now at Seventeen was just becoming happy with her life. She had a job, a place to live, she was doing well in both academic scholastics as well as being a star student in her wrestling academy. However, she always had wondered about what became of her sister after all those years had gone by. And she would get her answer soon enough, an answer that would once again change her life. Sarah was working late at Selene's shop and hadn't had a customer in a few hours. She did what she would do most nights, she would read, turning on the store's small portable television for the news as she studied her books. However, unlike other nights, this night the news would pry her attention from her studies. A Tujunga teen was being rushed to the hospital with severe bruising and lacerations, claiming that she had been the victim of an attempted mugging. The live footage of the teen being rushed into an ambulance was eerily familiar to Sarah as her eyes fixated on the small screen. The house, the street, section of town, it was once hers. And the teen was her sister Rachel. Sarah knew better than to believe Rachel was mugged, she knew where Rachel had gotten her injuries.
The Mistress of Mischief is born
After hearing the news of her sister's assault, any progress that Selene had made in quelling Sarah's temper was all but lost. She exploded with anger, destroying the television set that depicted her sister's fate. She would sit and stew for many an hour, long into the night. Finally, she decided what she had to do. Taking candles, oils and a book from the shop she made her way back to Tujunga, back to her old neighborhood, back....to the parents who didn't want her. It was nearly 4am when Alec Twilight awoke from his sleep to an odd aroma coming from somewhere in his home. His own breath reeked of cheap whiskey, and his head was in aching agony from his drunken binge the night before. He headed out to the hallway and flipped a light switch, but there was no power to his home. Oddly, there seemed to be illumination coming from downstairs and when Alec finally got to the bottom of the stairs, his question was answered. His entire living room was covered with lit candles, forming an odd pattern he had never seen before, a star within a circle. (pentagram) He clenched his fists in anger, calling out, daring the intruder of his home to show themselves. Unfortunate as it was for him, he got his answer. Alec was brought to the floor quickly and unexpectedly, he would look up in shock to see his own daughter Sarah. Being the coward that he was, he was quite happy to have a fistfight with his seventeen year old daughter, but he was not prepared for how happy she would be to fight him.
He sent a slap to her face and began yelling and berating his daughter, these sounds brought Elizabeth downstairs, curious of the commotion. She would watch Alec repeatedly slap Sarah, and she said nothing. But after a trickle of blood would fall from Sarah's lip, she would smile, and the look in her eyes was one of a soul-less human being as she viciously assaulted her father. Punching him relentlessly, she forced the coward to his knees. Her mother screamed for her to stop, but she continued. Kicking him and beating him with all of her anger and fury. He grabbed her, trying to fight back, but his own vice soon became the weapon of choice for Sarah as she shattered a bottle of beer over his skull, using the remaining shard to stab him repeatedly. Elizabeth screamed and cried out, now blaming Sarah for the hardship that would come. Sarah would rise from the fallen Alec and look at her mother with disgust. She sent one slap to her mother's face, knocking her to the ground, and made clear her lack of respect for the woman who allowed a man to beat her and her children for all of those years. The last image that would be seen that night were the towering inferno of flames that erupted from the Twilight home as Elizabeth and Alec burned within. No one is certain if Sarah did set that fire or not, perhaps it was the candles....or perhaps, it was....magic?
Reunited
Sarah would visit her battered sister in the hospital every day until Rachel was released. She would take her sister under her wing and the two shared the responsibilities of living with Madame Selene. This arrangement would last for three years before Rachel moved away for nursing school, and Sarah continued to pursue her new found talents, both in the arts of Wicca, and in the wrestling ring.
Wrestling Overview
Sarah first made an impact on the pro wrestling scene in 2002 when she made her pro debut in the now defunct OWA (Online Wrestling Association) She was billed then as "Sexy" Sarah Twilight, however other than her physical appearance there was nothing sexy about her. Quite attractive the fiery redhead with emerald green eyes was petite at only 125 lbs and 5'8. However it was her temper and nasty demeanor that got her notoriety. She quickly gained infamy as one of the most vile and wicked women to ever make her presence felt in any federation.
Not only is Sarah a deviously evil bitch, but she is one violent person as well. She is credited with the introduction of several match types over the years, each more brutal than the last, the first of these would start in the OWA. She had an amazing undefeated record in OWA all the way until it closed in 2004 where she parted ways and would wind up in Vigilante Championship Wrestling (VCW) where she became the very first Women's Champion. She would later lose the belt in a barbaric contest, and in the same night would win the first ever Golden Ticket ladder match. In 2005 a merger between VCW and Magnum Force Wrestling (MFW) would create Full Throttle Wrestling (FTW) Sarah did not make the changeover at first.
Having continued her undefeated streak and with a decline in challengers she would take a break from the wrestling scene for almost a year where she would make her return to pro wrestling and cash in her golden ticket upon her debut in FTW, going on to be the first woman to debut and become Champion in less than 5 minutes. Sarah remained FTW women's champion for as long as it was active until late 2007. At this point in time FTW was scouting a smaller indy fed and saw an opportunity to procure it's talent, Sarah would join this fed as part of a rouse orchestrated by the FTW owners. In less than a month she became the first woman in Full Contact Wrestling (FCW) to win a male title. Two days later, along with her FTW counterparts, she showed up live on FTW programming and dumped FCW's championship in a trash can. lighting it on fire.

With the closing of FCW, and backstage issues between Sarah and the owners of FTW, she would leave and become a free agent once more until officials in Total Championship Wrestling, a well respected fed contacted her. They were very interested in signing the "Mistress of Mischief" and offered her a great deal of money to sign. On January 20, 2008 Sarah debuted on their flagship program Showdown and again broke records by becoming a Tag Team Champion within 5 minutes of her debut. She would go on to have a heated feud with her rival partner that ended in injury for Sarah.
It was months later. Speculation was that Sarah would never wrestle again, however at TCW's biggest event to date, in the War of Ages Match at the Final Retribution PPV, Sarah would make a VERY unexpected return and declared she was never really injured at all. She attacked the winner of the match Vampire Molly, as well as another rival Nightwalker. Sarah would go on to have one of the most heated Feud's in the HISTORY of this business that culminated in the first ever Ultra Ten Match at TCW's Summer Wave. Sarah did not win that match, but it will be forever remembered as one of her best.
With the introduction of a new enemy in Peter Robidoux, Sarah and Molly put their differences aside to form the Unholy Alliance. In just a week's time, they drove Robidoux from the industry with a vicious, sadistic and very disturbing assault in where Robidoux was crucified to an upside down cross, and set on fire. Just when they thought troubles were over, another face decided to make a return to TCW. Dustin Edberg and his TPC stable declared war on the Alliance. Sarah remained focused amidst the battles and sought after the only thing that mattered to her...the TCW World Championship. Despite everything, she emerged victorious during a fatal fourway to determine the number one contender for that title.
Then comes Emotional Trauma, TCW's "fans pick" PPV event. Sarah would never have expected that any "fans" would vote her into the main event match that night. But in an unexpected turn of events, the fans DID vote in the number one contender to take on TCW Champion Daniel Deese. After a grueling no disqualification match that left both Deese and Sarah bloodied and broken, and numerous attempts by Edberg's hired thugs to cost Sarah the match, she would emerge victorious as the NEW TCW World Heavyweight Champion. Now we ask, what is in store for TCW with the "Mistress of Mischief" at the helm?
Career Highlights
Sarah Twilight's Many achievements
OWA (2002)
February 16, 2002 was the first time anyone in the Pro Wrestling World heard the name Sarah Twilight. She was then billed as "Sexy" Sarah Twilight by the creative team of the Federation. She made her presence felt that night at OWA's Torment after a match had taken place between Elektra, Masta Suzie, and Miss Katy. Sarah would leave all three women devastated in the ring after a vicious attack that sent shock waves through the wrestling world. Who was this woman? And just what was she capable of?
That answer would come soon enough as the front office couldn't wait to get Sarah scheduled on a card. And the following week Sarah would have her debut match against OWA's Ravishing Rolls Royce. Everyone expected the much larger man to easily dismantle the petite newcomer, but it didn't take long for Royce to realize that he had bitten off more than he could chew. Sarah pinned a bloodied Royce in record time, and it didn't end there. Sending a message to the entire roster, she branded her fallen foe on his back, marking the beginning of a violent era in OWA.
Sarah would go undefeated in the OWA, holding victories over every opponent she was faced with. She also made history by becoming the first female to hold the OWA's Fury Championship. That belt was later vacated upon the closing of the OWA when it was bought out by rival promotion Vigilante Championship Wrestling (VCW).
VCW(2003-2005)
Vigilante Championship Wrestling (VCW) was a rival promotion to the OWA. Buying out the company in 2003. Receiving a slue of talent, including Sarah Twilight. The new promotion was fresh, and needed innovative ideas in the growing market for professional wrestling. This idea came in a Golden Ticket Ladder Match which at the time would be exclusive to female stars. The winner would receive not one, but two chances at the VCW Women's Championship. Sarah Twilight would walk away victorious in this first of its kind match that pitted her against seven other female stars including Jesse Vance-Young, Dy-Nasty, Saundra Gates. Masta Suzie. Amy Starr, Becky Lovelace, and Jayne Johnson. Sarah would go on to defeat then VCW Women's Champion Sassy Lassy to become Champion. This reign lasted for almost a year before Sassy would regain her title from Sarah. During this time, the promotion was fading, and there were talks of a merger with another promotion Magnum Force Wrestling.
FTW(2006-2007)
After the merger between VCW and MFW, Full Throttle Wrestling (FTW) was born. Some of VCW's stars made the transition, while others did not. Sarah Twilight was one of the ones who did not....at first. A full year of action went on with no mention of the star, she seemingly had disappeared after the VCW merger. But on May 14, 2006 Sarah would return, and shock the world, cashing in the other half of her Golden Ticket from VCW, which was still deemed valid and would have an impromptu match against the reigning FTW World Women's Champion, Elektra. It would take Sarah less than five minutes to become World Women's Champion after her FTW debut. She would go on to hold that belt until parting ways with FTW in late 2007.
FCW(2007)
Hardly a federation of interest to Sarah, this was more of a basement and gymnasium promotion, drawing in fans in the dozens rather than the thousands. However, at the behest of the FTW front office, Sarah, along with many other FTW stars would invade the smaller promotion, winning all of their titles, and dumping them in the trash. Although the federation owner was very deserving of the treatment he was given, this marked the beginning of the end for Sarah's time in FTW. With the closing of FCW and the backstage issues between Sarah and the front office of FTW, she would make a decision to retire.....however, a chance meeting with a talent scout from a much larger promotion would change her mind....and forever change her career.
TCW(2008)
"The Mistress of Mischief" Sarah Twilight debuted in Total Championship Wrestling on January 20, 2008. In her debut match on TCW Showdown, she toppled a MUCH larger man in the well over 400 lb Monster BigPat. In the same night, she was an inaugural guest of The Staff Meeting, which was hosted by wrestler The Chief of Staff. Staff, who then was holding both of the TCW Tag Team Championships, extended an offer to her to become his partner. She accepted, but shocked everyone....especially Staff when she BLASTED him with her new half of the Tag Team Titles.
Over the course of her reign, she would humiliate her tag team partner. From electrocuting him, to dropping him from a sixty foot cliff, to having him arrested. However despite the bitter feud that was brewing among the champions, they managed to continuously retain the tag championships. Their most notable defense took place at TCW Storm Warning, February 24, 2008, in which they defended against a total of five teams, The Crazy Critters, The Black Thorns, The HollyWood Connection, The Bagheads, and the team of Agent Orange and then TCW star Jack Ruby. In the end they emerged victorious, retaining the Tag Titles despite every conceivable obstacle. Sarah's undeniable mean streak would come into play on many occasions, keeping the titles around their wastes. However on February 28, 2008...just four days after Storm Warning, something took place that no one could have ever predicted. TCW Anarchy, a new broadcast that began earlier in the year was raising the stakes, holding a POT LUCK event in which everything about the night was decided at random. On that night, Sarah was placed in a tag team match, teaming with another superstar Candy to take on her own tag team Partner Chief of Staff and former TCW star Hugh Coleman. Sarah and Candy would win the match only to find out afterwards by the spinning of a slot machine that now Sarah and Candy were both #1 contenders for the TCW Tag Team Championships. But the problem is, Sarah was ALREADY 1/2 of the tag team champions. Thus making her the first person EVER to be both 1/2 of the Champs as well as 1/2 of the number one contenders at the same time!
It was decided that in order to solve the problem, and because with Sarah being both champion and contender, the match could NOT be decided in a tag team contest. Instead there was a Triple Threat Ladder Match Three's A Crowd to determine who the champions would be. During the match, Sarah was injured...or so it seemed due to apparent interference by RAGE's Daniel Dare. It was later revealed that Dare and Sarah were in on the ploy together, but why?
TCW Final Retribution held the first ever War of Ages match in which every TCW star competed in a single match. Throughout this time we saw returns from former female stars Nightwalker and Vampire Molly. Both had reputations of being a dominate female force in TCW. At the end of the brutal match, Molly would emerge victorious and Sarah's intentions would be revealed. TCW owner Joel Potter demanded an "injured" Sarah to get into the ring and compete in the match against Molly. Molly refused to assault an injured wrestler. And Nightwalker, her friend at the time reassured her. However Sarah showed to be completely healthy as she devastated both female stars. Potter demanded the referee to count a pinfall as Sarah covered Molly and in the end Sarah Twilight was declared the winner of the War of Ages match. Afterwards, at the behest of Potter, Sarah would carry out a vicious attack upon Nightwalker, causing the star to again disappear from the company for quite some time.
Sarah would go on to wage war with Vampire Molly over the next few months. Sarah would go as far as to travel to Romania, and murder Molly's grandfather. Tensions were so high that added security was present during any time that the two could even possibly encounter each other. TCW had seen enough and the two were slated to end their bitter hatred for each other once and for all at TCW's Summer Wave PPV taking place in Sarah's hometown of Los Angeles, California. where they would compete in the first ever Ultra Ten Match. For ten BRUTAL matches one after another the two battered and broke each other. Each fall carrying with it a different match type. Everything from Handicapped, Ladder, Steel Cage, Casket, Hanging From the Rafters and First Blood rules were used. At the end of ten falls. Sarah and Molly were tied dead even at five falls a piece. The match went into sudden death where Molly would gain the final decision, gaining some sense of revenge for all that had been done to her over the months. After the match was over, Sarah again carried out an assault on Molly, one that was interrupted by a returning, self-righteous "Guru" of religion named Peter Robidoux. This unexpected intrusion ended with an assault on both Sarah AND Molly. The two, later that night, backstage would form an Alliance that would shake the very foundation of TCW.
The Formation of the Unholy Alliance began with Vampire Molly (then well liked by the fans) turning her back on them and aligning herself with Sarah Twilight. The two concocted perhaps the most sadistic plan to ever take shape in TCW. The self-proclaimed "messenger of God" would arrive at TCW Anarchy following his assault on the two at Summer Wave. He vowed to cleanse TCW of the evils that were present. And gave the fans hope with his words. However that night, would be the last we would see of Peter Robidoux as Sarah, Molly and Molly's family would carry out with their plans. Dragging Robidoux from the ring, Sarah would uses tent stakes to literally crucify him to an upside down, satanic looking cross. And it would not end there. Mockingly, Sarah recited passages from Robidoux's own bible as Molly and her coven of vampire feasted on his blood. Taking a corkscrew, Sarah forcefully carved the number 666 into his forehead, again reading him a passage from his own bible. Explaining that according to his God, those with the mark of the beast would drink from the cup of his wrath and burn within the embers of hell. While reading, she doused Robidoux in gasoline, and also forced him to drink the remaining flammable liquid. Then, as a horrified crowd watched on, she would ignite the holy book and toss it onto the cross. Robidoux's flesh, and insides were set ablaze. This marked a quick end to his grand return as we have not heard from him since.
With Robidoux's career placed back on the shelf before it even resurfaced, it would only be a matter of time before someone else would challenge this Unholy Alliance. And that would happen with the arrival of Dustin Edberg and his TPC stable. This new revival of a former stable would call out Sarah and her Alliance. The rivalry was heated and an elimination match was scheduled for TCW's Emotional Trauma. However, even with this heated stable war brewing, Sarah was on a much different path, and it began with a fatal fourway match on TCW Anarchy, deciding a number one contender for the TCW World Heavyweight Championship. The current Champion at the time, Daniel Deese was a special referee for the match that pitted Sarah against stablemate Vampire Molly as well as Victor Laputa and Kip Kutler. Each of them wanting a chance to wrestle for the World Title. In the end, Sarah would emerge victorious, earning herself a number one contendership. However, there was a problem. Emotional Trauma was TCW's "fans pick" PPV event, so the number one contender was not involved in the main event. Sarah would have to wait and see who the fans voted in, and use her number one contendership at some later time. To everyone's surprise, especially Sarah's...the fans DID vote the number one contender into the main event.
Sarah has been a VERY hated member of the TCW roster so it was baffling to all why the fans would ever choose her. Many have said they wanted to see Daniel Deese shut her mouth once and for all. But on that night, the opposite happened. Deese, nor outside interference at the behest of Edberg would stop Sarah from her destiny. After a brutal contest, she would emerge as the NEW TCW World Heavyweight Champion. Just a few short days later as Anarchy would show us the aftermath of Emotional Trauma, the fans would see just what they were in store for. Sarah emerged from the back, the World Championship draped over her shoulder, and a new era in TCW began. Assaulting a fan, and kidnapping Dustin Edberg's wife J.Aries-Edberg were among the first orders of "business" for the new champion. Such names as Kip Kutler, Katlin Blake, and many others would attempt to dethrone her, but each time she emerged in victory. It was at this time that Edberg decided to try and correct his mistakes from Emotional Trauma. He played his ace card, one he was sure would dethrone Sarah Twilight as World Champion.
TCW's Hell's Holiday was just around the corner, and this meant a major title defense would be in store for Sarah. Victor Laputa would be named the number one contender to face the champion, and now Edberg's plan would come into play. With inside help from his friend in the front officeRaymond Cucumber, Dustin was able to choose the type of match Sarah would compete in. He chose a Judge Match, in which three "judges" would watch a thirty minute wrestling match between Sarah and Victor and then decide who was the better of the two. The Judges, Dustin Edberg, Vampire Molly, and Commissioner Lil' Seanny O. Dustin was certain he would be able to simply vote against Sarah and be sure the title would change hands, however...the Commissioner had a stipulation of his own. If Edberg OR Molly voted with bias, they would be FIRED! So, Hell's Holiday arrived, and after a thirty minute match in which Sarah was sure to display her dominance, Edberg and Molly had no choice but to vote in favor of the World Champion, and she would again retain her title.
In the same night, as part of the Double Main Event, twelve stars competed in the Doomsday Cage match, with the winner going on to the Main Event of TCW's Resurrection PPV. In a shocking twist caused by structural failure, TWO people would win the cage match. Kip Kutler, and Reginald. The two were now on a collision course with Sarah heading into the biggest event of the year. However this privilege came with a price. The Doomsday Cage is documented to have a "curse" that went along with it. And this curse seemed to come to light as Kip Kutler got himself suspended from TCW prior to the Main Event. This now made the Resurrection Main Event a one on one encounter between Sarah and Van Newton. The two waged a war of mind games the entire way, Sarah shocking the world by aligning herself with the ORIGINAL founder of TCW, Rob Spicer. Van Newton would counter by aligning himself with one of the current four co-owners in Jerry Root. After almost two months of war games, the match would finally take place on December, 28th. Another brutal contest ensued, Van Newton giving everything he had to become champion. In the end, it wasn't enough, and Sarah retained again, leaving Resurrection and 2008 as TCW World Heavyweight Champion.
Now, Sarah enters 2009 as the top name in professional wrestling. The most dominate force of TCW in 2008. Will history repeat itself this year and see Sarah completely dismantle all who are placed in her path? Or does something, or someone lie down the road, waiting for the time to finally topple a seemingly unbeatable champion?
TCW(2009)
The new year began just as the old had ended, with Sarah Twilight leading TCW as it's World Champion. Sarah started the year sweeping TCW's 2008 year end awards ceremony, leaving with a total of five awards, including: Wrestler of The Year, Most Devastating Finisher, Most Hated Wrestler, Biggest Achiever and Feud of The Year (with Vampire Molly). However, her current allies in Rob Spicer, Vampire Molly, Sean Lorrenza, Dustin and J.Aries-Edberg, Victor Laputa and Thomas Powers seemed to have differences with "The Mistress of Mischief". It began with Spicer, ordering Sarah's non-wrestling sister Rachel to "pay her dues" so to speak. And demanded that Rachel's life savings be handed over to the group. Sarah did the unexpected by refusing to allow it to happen. Tension began stirring within the group. In the next few days on Showdown, other group members Laputa and Powers disassociated themselves from the rest and formed an alliance with a returning Alexei Morozov. In that same evening, Spicer and company would turn on Sarah Twilight, beating the World Champion mercilessly in a gang assault. An assault that was initiated by Vampire Molly who had become Sarah's love interest in the late part of 2008. This was an act of ultimate betrayal. For weeks to come, no one would hear from the World Champion. She failed to appear at scheduled events, and many wondered what had become of her. Had Molly and company put her on the shelf for good?
TCW Anarchy, February 5....it has been weeks since anyone had heard from Sarah. Many thought she was never coming back. Despite this, then Commissioner Lil' Seanny O ordered Sarah to compete in a handicapped match against Vampire Molly, Sean Lorrenza, Dustin and J.Aries-Edberg, The Monsters for Hire Agency and Rob Spicer. Again, Sarah did not show for the scheduled match. Spicer and company ordered her sister Rachel out to the ring again, having the backing of the Commissioner that if Rachel did not come down to the ring, Sarah would be stripped of the World Championship. Reluctantly, Rachel made her way to the ring, obviously frightened. She was to become Sarah's replacement for the contest. However, Victor Laputa, Thomas Powers and Alexei Morozov crashed the party in an effort to save Sarah's sister. The numbers game quickly caught up with them as they found themselves handcuffed to the ring, forced to watch on at the inevitable destruction of Rachel Twilight.
To everyone's surprise, Sarah Twilight made her presence known just before Rachel was to suffer the devastating beatdown. It appeared that Sarah and Spicer had set Morozov and Laputa up. Sarah emerged with a cattle prod and seemingly taunted Alexei and Victor. In one of the most unexpected events of her career, she instead turned the electrocuting device onto Rob Spicer, freeing Laputa, Powers and Morozov from their bindings and would decimate the so-called "Circle of Elite".
WCF
(Yet to come)
Notable Feuds
WCF
Famine of the Vile Both Sarah Twilight and Famine of the Vile debuted in WCF about the same time. Both were hungry and had set goals to make it to the very top. When Sarah Twilight earned herself a number one contendership to the WCF World Championship, this enraged Famine, who subsequently was suspended from competition due to evidence that he was using performance enhancers. Famine would blame Sarah for his suspension and targeted her relentlessly, claiming that her fast rise to stardom should have been his. Both of them bloodthirsty and without limitations, would make each other's lives miserable week after week with assaults upon one another, kidnapping and even attempted murder. This feud would culminate at WCF's One pay per view event during a Streetfight match in which Sarah emerged victorious. This would be Famine's last match with the company as he announced retirement the following week. However, the lingering thought that he may someday return is still possible.
Jonny Fly Not so much a bitter rivalry as it is a personal issue for Sarah. She chased the WCF World Championship during a time when Fly held onto the belt and has been in the ring with him on several occasions both as an opponent, and a partner. Jonny Fly is the only competitor in WCF with whom Sarah has competed, and thus far not been able to defeat.
Eric Price The bitter, heated rivalry between Sarah Twilight and Eric Price has captured the attention of everyone in the wrestling world. Upon Sarah's return to the company in October 2012, their destiny was locked into place. Eric Price was the special guest referee in WCF's infamous Hellinimation match in which Sarah competed. Three teams of five competed in the match. Genesis, Pantheon and the Church of Dark Saints. Eric was a biased official, refusing to count for either the Genesis or Pantheon and favored the Church of Dark Saints team. In the end, Sarah would force Eric's hand down for the final three count, securing the Genesis team victory. The following week, Sarah defeated Eric in the opening round of the WCF Classic tournament. This only further enraged Price who sought revenge against Sarah. He assaulted her after her quarter final tournament match and forced a kiss on her. For months the two waged war upon each other that eventually saw Sarah Twilight as the special guest referee in Eric's match against Jeff Purse for the WCF World Championship. Despite the apparent odds stacked against him, Eric emerged victorious in capturing the WCF World Title when Sarah counted Jeff's shoulders for three. With Sarah winning the classic tournament, she was entitled to a World Championship opportunity of her own at a time of her own choosing. She tormented Eric for several months with this realization and finally did cash in her opportunity at Explosion. Eric and his associates did all they could to put Sarah down, but she would not quit. Finally, Davey Ortega rushed to ringside in a referee uniform while the match official was down and called for the bell just as Eric was applying a sharpshooter to Sarah. Twilight never submitted, however, Eric was declared the winner of the match. This only turned the heat up as for the next month, Sarah would further make Eric's life hell as she "convinced" him to accept a rematch by going so far as to humiliate him publicly. The match was to be of Sarah's choosing and she presented a diabolical contest. WCF's first ever "Abject Humiliation" match. Sarah would defeat Eric and go on to become WCF's first ever female World Champion. Two months later, after several more issues with Price, who exposed a relationship with Sarah and Jeff Purse would culminate in a rematch for the World Championship with Purse as the guest referee. Sarah Twilight shocked and betrayed the world as she assaulted her "boyfriend" Jeff Purse to align herself with her bitter rival, Eric Price.
Jeff Purse After betraying everyone; the fans, her stablemates, and Jeff Purse, the two were now locked on a collision course and everyone wanted answers. The week following the assault, Sarah delivered her explanation as to why she attacked Jeff. She did everything she had done, for the WCF World Championship. She also revealed during the "confession" that months earlier, when Jeff had been run down by a car by Eric Price (or so everyone assumed) that it has actually been Sarah who ran Jeff down, taking him out of the picture and placing herself in prime position to become champion. The two are set to compete against each other for Sarah's WCF World Title on June 30, 2013 at the Blast PPV event.
TCW
Chief of Staff Moreso a one sided thrashing from start to finish. Sarah debuted in TCW, immediately making life miserable for Staff. From electrocution to various beatings and even dumping Staff over the edge of a cliff with a sixty foot drop. There was nothing off limits for Sarah. Chief of Staff quickly disappeared into the realm of forgotten stars after his encounters with her. Many wrestlers, including Sarah herself have referred to the Chief of Staff as "Sarah's doormat". Referring to how she walked over him on her way to prominence in the fed.
Vampire Molly A returning star to TCW. Molly was quick to make an impact and catch the eyes of many in the fed...including Sarah. After Molly won TCW's first ever War of Ages Match Sarah brutally attacked her, igniting a feud that culminated with another first for TCW....The Ultra Ten Match. Both stars put their bodies through complete devastation during that match that lasted ten falls, and even went into sudden death. Ladders, cages, platforms fifty feet in the air, caskets and more played a part in this match. Throughout the waging of War, Sarah had gone as far as murdering Molly's grandfather, and her cousin. Or "vampire slaying" to be technical. The bitter rivalry was so violent and out of control that any unscheduled encounter between the two was met with hoards of security. Uxepectedly...after the feud came to its peak, Sarah and Molly would become allies after an unwanted third wheel interjected himself into the center of what many consider to be the biggest feud in TCW history. Since this time, Molly and Sarah have gone from being enemies to allies on a few occasions. One can never tell how long this marriage of love/hate will continue. At Final Retribution 2009, this long standing feud came to a head once again, this time with the TCW World Heavyweight Championship in the balance.
Victor Laputa Victor and Sarah both made debuts in TCW around the same time. And throughout the course of a year they were no strangers to each other. Starting out seemingly on the same page as Victor "The Son of Chaos" Laputa seemed to have similar goals in sight as "The Mistress of Mischief". Though as time went on, Victor decided to turn his methods toward a more "righteous" purpose, whereas Sarah despised the fans and everything they stand for. Their paths would diverge far from each other until Hell's Holiday PPV event where Victor was the number one contender for Sarah's TCW World Heavyweight Championship. The two left nothing to reason as they waged war in a contest of mind games, violence and a bitter hatred for all that the other stood for. This feud would see Sarah re-enact a horrific scene from Stephen King's "Misery" as she placed a 2x4 between Victor's ankles and swung a sledgehammer into his flesh and bone with wreckless abandon. Sarah would also go so far as to target sick children who where being aided by Laputa's "Silence the Chaos Foundation". Taking yet another rivalry to new heights.
Dustin Edberg Although Dustin and Sarah have never officially met in any sanctioned match against each other. The hatred they have had for each other is well documented. Dustin, returning to TCW from rival promotion RAGE immediately targeted Sarah as his focus. Trash talking tactics and claims of superiority were his primary means to garner her attention. Despite attempts to cost Sarah her opportunity at the TCW World Championship, Sarah would emerge victorious as TCW's new Heavyweight Champion. This drove Edberg insane and the taunts continued. Sarah responded by brutally attacking his wife J. Aries-Edberg, kidnapping her, and subjecting her to physical and emotional torture over the course of a week. Edberg pleaded for and flat out demanded the safe return of his wife. And Sarah obliged, only after setting Edberg up for another assault in which a sledgehammer was used to injure his already well known "bad back". In a complete shock it was Sarah's former partner Chief of Staff who would carry out the assault, believing he was putting himself back into Sarah's good graces. Only to find he had been used.
Reginald found himself on a collision course with Sarah after he won the 2008 Doomsday Cage match at Hell's Holiday along with another rival Kip Kutler thus earning the right to challenge Sarah for the TCW World Heavyweight Championship at TCW's biggest PPV event Resurrection. For two months a battle of wits, and mind games ensued. This was surprisingly one of the less violent feuds leading into the main event for Resurrection, however it was soon clear why. The two one upped each other on a psychological level for months and saved every ounce of brutality, sadism and barbaric acts of violence for the match itself. Fans witnessed two of the most HATED wrestlers in TCW history carry out the unthinkable towards each other. In the end, Sarah would walk out of Resurrection and into 2009 still the TCW World Heavyweight Champion. But Reg's efforts, are considered by many to be the closest anyone has come to beating Sarah since she became champion in August. The rivalry between the two is speculated to continue and will definitely go into the history books as one of the sickest, most twisted to date.
Crimson Kryptonite Cahing in the Streetfight Championship during 2009's return show, Crimson was put on the path towards the TCW World Championship. Some call it a gutsy move, many others call it foolish. After trying to imitate Sarah, mimmick and become the Champ, Crimson found herself being defeated in a record 30 seconds by the Champion during TCW's Storm Warning PPV 2009.
Alexei Morozov The self-proclaimed "World's Greatest Athlete" had been chasing after the champ since his arrival in August 2008. This went ignored for months. Finally Morozov earned the right to challenge Sarah for the World title. After witnessing his closest friend be publicly executed by the Champion, and unbelievable, heartless mind games the two would meet inside the ring to find out just who was the best in TCW. Sarah again emerged victorious, retaining her World Championship at TCW's Summer Wave PPV 2009.
WCF Match Record
3-11-12 (Slam) Sarah Twilight defeated Gina Caldwell and Ayria Adams in a triple threat match via pinfall in her WCF debut. win
3-18-12 (Slam) Sarah Twilight defeated Famine of the Vile, Bryan Worthy and Lyger in a fatal four way match to become #1 contender for the WCF World Championship win
3-25-12 (Explosion) Jonny Fly defeated Sarah Twilight via pinfall to retain the WCF World Championship. lose
4-1-12 (Slam) Sarah Twilight earned the deciding pinfall in a 6 person tag team match that paired her with Jay Price and Johnny Reb against the opposing team of Jonny Fly, Doc Henry and Nic Daniels. Securing the pinfall earned her another opportunity at the WCF World Championship win
4-8-12 (Slam) Sarah Twilight and Jonny Fly defeated Logan and Doc Henry in a tag team match that paired champion and challenger as teammates. win
4-15-12 (Slam) Sarah Twilight and Ayria Adams defeated the team of Dometsik Disturbance in a tag team contest.win
4-22-12 (Slam) Sarah Twilight and Ayria Adams defeated the tag team of The Ladykillers when Sarah Twilight pinned Jay Price in a tag team championship match. win
4-29-12 (Aftermath) Sarah Twilight and Ayria Adams defeated the team of Night Rider and Jeff Purse to retain the WCF Tag Team Championshipswin
4-29-12 (Aftermath) Jonny Fly defeated Jay Price and Sarah Twilight in a triple threat match to recapture the WCF World Championship when he forced Jay Price to submit. Sarah was not involved in the decision. lose
5-06-12 (Slam)The team of Sarah Twilight, Ayria Adams and Gravedigger defeated Zombie McMorris, Oblivion and Famine of the Vile in the opening round of the first ever Trios Cup tournament. win
5-13-12 (Slam) The team of Sarah Twilight, Ayria Adams and Gravedigger defeated the team of Jay Price, Greenfever and Odin Balfore in the quarter finals of the Trios Cup Tournament. win
5-20-12 (Slam) The team of Sarah Twilight, Ayria Adams and Gravedigger defeated the team of Benjamin Atreyu, Gein Spector and replacement Oblivion in the semi-finals of the Trios Cup tournament. win
5-27-12 (Asesinato De Mayo) The team of Chad Evans, Johnny Reb and Kira Sakazaki defeated Sarah Twilight, Ayria Adams and Gravedigger in the finals of the Trios Cup Tournament. lose
6-3-12-10-21-12 Sarah Twilight is not with the company.
10-28-12 (Helloween) Sarah Twilight and Waylon Cash are the two surviving members of the infamous Hellimination match. The match consisted of three 5 person teams. Genesis, Pantheon, and the Church of Dark Saints.Eric Price was the special referee for the contest. Sarah and Waylon represented Genesis. win
11-4-12 (Slam) Sarah Twilight defeated Eric Price via pinfall in the opening round of the WCF Classic Tournament. win
11-11-12 (Slam) Sarah Twilight defeated Nathan von Liebert in the quarter finals of the WCF Classic Tournament win
11-18-12 (Slam) Sarah Twilight defeated Henri Ducos in the semi-finals of the WCF Classic tournament win
11-25-12 (End of the World) Sarah Twilight defeated Benjamin Atreyu to win the WCF Classic Tournament. win
12-16-12 (Slam) Sarah Twilight and Roy Speede defeated Kaylyn James Evans and Christopher Kane in a tag team match. win
12-23-12 (Slam) Sarah Twilight was disqualified along with Eric Price from a Torneo Cibernetico match when the two rivals assaulted each other with foreign objects lose
1-6-13 (One) Sarah Twilight defeated Famine of the Vile in a Streetfight Match. win
1-20-13 (Slam) Sarah Twilight defeated Synn to become WCF Television Champion in an open challenge issued by Synn. win
1-27-13 (Payback) Sarah Twilight defeated Morientes to retain the WCF Television Championship win
2-3-13 (Slam) Sarah Twilight defeated Kale Windsor and The Ninja in a triple threat match to retain the WCF Television Championship. win
2-17-13 (Slam) Sarah Twilight and Roy Speede defeated the team of Kaylyn James Evans and Freya Kane. The Television Championship was on the line win
2-24-13 (Timebomb) Christopher Kane pinned Nathan von Liebert to become Television Champion in a triple threat match that included Sarah Twilight, after Eric Price interfered in the match. lose
3-3-13 (Slam) Benjamin Atreyu pinned Skyler Striker in a triple threat match featuring Sarah Twilight. lose
3-17-13 (Slam) Sarah Twilight defeated Davey Ortega via pinfall. win
3-31-13 (Explosion) Eric Price defeated Sarah Twilight to retain the WCF World Championship after Davey Ortega, dressed in a referee's uniform ran to ringside and called for the bell, despite no submission from Twilight. lose
4-14-13 (Slam) Sarah Twilight and Prophecy vs Eric Price, Davey Ortega and Gravedigger ended in a no contest as Steeltoe Joe of Prophecy turned on his teammates and an all out brawl ensued. N/A
4-21-13 (Slam) Sarah Twilight vs Davey Ortega and Eric Price in a handicapped match ended when Sarah got herself intentionally disqualified to gain a measure of revenge on the duo. N/A
4-28-13 (Aftermath) Sarah Twilight defeated Eric Price in the first ever Abject Humiliation match to become the first woman to capture the WCF World Championship. win
5-12-13 (Slam) Waylon Cash and Odin Balfore defeated the team of Skyler Striker and Sarah Twilight when Cash pinned Striker. lose
5-19-13 (Slam) Sarah Twilight defeated Kari Kendall in an unwanted contest as Kendall is not a wrestler. N/A
6-9-13 (Asesinato De Mayo) Sarah Twilight defeated Odin Balfore and Skyler Striker in a triple threat match to retain the WCF World Championship when Twilight made Striker submit. win
6-16-13 (Slam) Sarah Twilight vs Eric Price for the WCF World Championship ended when Sarah assaulted the special guest referee Jeff Purse and aligned herself with now company owner, Eric Price. N/A
6-30-13 (Blast) Sarah Twilight defeated Jeff Purse to retain the now EPPW World Championship. win
7-28-13 (Ultimate Showdown) Steve Orbit pinned Sarah Twilight to become World Heavyweight Champion after she suffered an injury during orceda World Title Defense. Also in the match was Waylon Cash. lose
8-25-13 (Revenge) Sarah Twilight vs Logan ended in a draw. Draw
9-1-13 (Slam) Sarah Twilight and Jonathan Jakobs defeated the teams of Logan and Deuce Maximus and S-PAC to become the WCF tag team Champions. win
9-8-13 (Slam) Sarah Twilight and Jonathan Jakobs defeated the team of Oblivion and Night Rider in a Tag Team Championship contest to retain the WCF Tag Team Championships. win
10-6-13 (Slam) Jonathan Jakobs was forced into a 2 vs 1 handicapped match by Sarah Twilight to defend the WCF Tag Team Championships alone after he had been accused of not pulling his wait. S-PAC would regain the tag championships from Jakobs at which time Twilight would brutally assault her former tag partner. N/A
10-20-13 (Slam) Sarah Twilight defeated Lilith via pinfall. win
12-22-13 (One) Sarah Twilight defeated Eric Price in WCF's first ever Ultra Ten Match. win
1-19-14 (Slam) Sarah Twilight defeated Oblivion via pinfall. win
1-26-14 (Payback) Sarah Twilight and Lilith defeated Chase Michaels and Seifer Black Armstrong. win
| Record (Career | To Date |
| --- | --- |
| Wins | 215 |
| Losses | 27 |
| Draw/No Contest | 14 |
(more to come)
Championships Held
WCF World Heavyweight Champion x1
FIW Fighting Spirit Champion
RoR Tag Team Champion (with Kris Slade)
TCW World Heavyweight Champion
TCW Tag Team Champion (with Chief of Staff)
FTW World Women's Champion
VCW Women's Champion
OWA Fury Rules Champion
Accomplishments
First Ever Woman to become WCF World Champion
2012 WCF Hellimination Winner
2012 WCF Classic Tournament Winner (First woman to do so)
22nd WCF Triple Crown Winner (First woman to do so)
2011 FIW Fighting Spirit Tournament Winner
First and only person to ever be one half of the TCW Tag Team Champions and one half of the number one contenders for those same belts simultaneously.
TCW's Most Devastating Finisher of 2008 Award for (The Bitch is Back)
TCW's Most Hated Wrestler of 2008 Award
TCW's 2008 Feud of the Year Award (with Vampire Molly)
TCW's Biggest Achiever of 2008 Award
TCW's Wrestler of the Year Award (2008)
Only TCW World Champion to successfully defend her title at TCW's Resurrection PPV
Longest Reigning TCW World Champion (365 days- 1 Year)
First woman EVER to compete in RAGE's Glass House Match
Headlined RAGE in Hollywood and TCW Summer Wave 48 hrs apart
Movesets
Finishing Moves
The Twilight Zone- Dominator into a swinging face plant DDT
Spellbound-  Modified Figure Four Armlock/Arm Triangle(pulls arms behind opponent, stretching them upward, then wraps her legs around opponent's arms, placing her calves on their neck and applying pressure)
Hardcore/Dirty Finisher
DING! - Sarah will take the ring bell and throw it (And I mean chuck it as hard as possible) at her opponent's face!
Signature Moves
You Don't Matter - Opponent is caught in turnbuckle (tied to the tree of woe) Sarah climbs over them to the top, standing on their ankles, and waits for opponent to look up for escape, then jumps down with a double foot ghetto stomp to the face from the top rope.
Broken Spirit- Moonsault double foot stomp to chest.
Mystic Circle- Grounded cutthroat hammerlock stretch
Other Moves
Style: Technically Skilled Brawler
Strikes:
European Uppercut
Baseball slide dropkick to shins
Strong Punches
Knee to Midsection
Standing Dropkick
Backhand blow to Face
Enziguri
Pull Back Clothesline
Front Toe Kick
Forearm smash
Front Grapples:
High Angle Backbreaker
Sit Down Tiger Bomb
Arm Twist to Roundhouse Kick
T*Bone Suplex
Royal Butterfly
Fall Away Slam
Hangman's Neckbreaker
Rolling Capture Arm Breaker
Spinning Snap Neckbreaker
Snap Suplex
Fisherman's Suplex
Double Arm Suplex
Sunset Flip Powerbomb (bent over opponent)
Armdrag Takeover into armbar
Samoan Drop
Face Plant DDT
Irish Whip (for rebound attacks)
Rear Grapples:
Half Nelson Suplex
Octopus Stretch
Crucifix Pin
Dragon Clutch Backbreaker
Sleeper
Flashback
Jumping Neckbreaker
School Boy Pin
Russian Leg Sweep
Inverted DDT
Released German Suplex
Hard Shove into Ropes or Turnbuckle (for rebound attacks)
Running:
Running Dropkick
Burst Clothesline
Side Kick
Cross Body
Baseball slide under opponent (for opportunistic attacks)
Vs. Running:
Powerslam
Tilt a Whirl Backbreaker
Duck under. followed by Neckbreaker
Rope Pull Down (when near ropes only)
Belly to Belly Suplex
Dropkick to Knee
Snap Kick
Small Package
Leapfrog (for rebound or opportunistic attacks)
Ground:
Short Arm Scissors
Wheelbarrow whip (preferably into ringsteps or ringpost)
Curbstomp
Sharpshooter
Running snap kick to face
Hard Stomps to the face
Bow and Arrow
Surfboard Stretch
Mounted Punches
Single Leg Crab
Cloverleaf
Head/Neck Twist
Rolling Neck Lock
California Dream
Camel Clutch (mostly used to berate opponent and yell at them while holding there face for all to see)
Multiple slaps to the head (also accompanied by berating)
Turnbuckle:
Rebound Belly to Back Suplex
Running Face Wash (downed on turnbuckle only)
Snake Eyes
Ring Post Toss
Corner Dropkick
Tree Of Woe (to set up signature move "You Don't Matter")
Superplex
Shove Off (counter)
Rolling Powerbomb (counter)
Aerial:
Missile Dropkick
Diving Elbow Drop
Diving Clothesline into repeated punches
Baseball Slide
Others:
Entrance Themes
"Sweet Sacrifice" by Evanescence - (old theme)
"The Only One" By Evanescence - EWC Current
Nicknames
ULW CURRENT
"The Mistress of Mischief" Sarah Twilight
"The Only One Who Matters"
"Thee Bitch"
"The Epitome of Evil"
"The Epitome of Perfection"
Quotes
"I am not here for popularity, I am not here to make you people happy!"
"I am the ONLY one who matters in this business."
"I say what I want, I do what I want and I get what I want."
"You people PAY to see me, you can hate me all you want, but the fact is, next week you'll be lining those seats, hanging on my every word, waiting to see just what I do next."
Merchandise
Mistress of Mischief Tee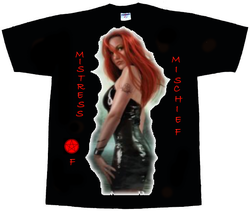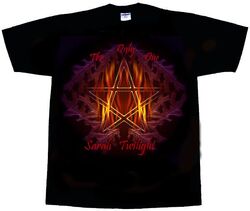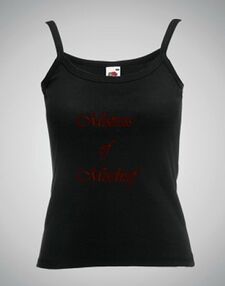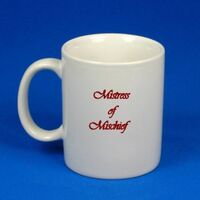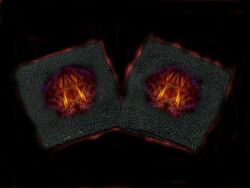 Sarah's Homes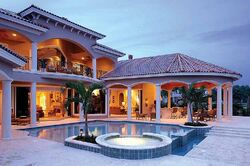 Top Sarah's private luxury home in the Hollywood Hills of Los Angeles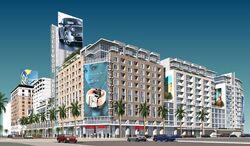 Bottom Sarah's Downtown Los Angeles Loft