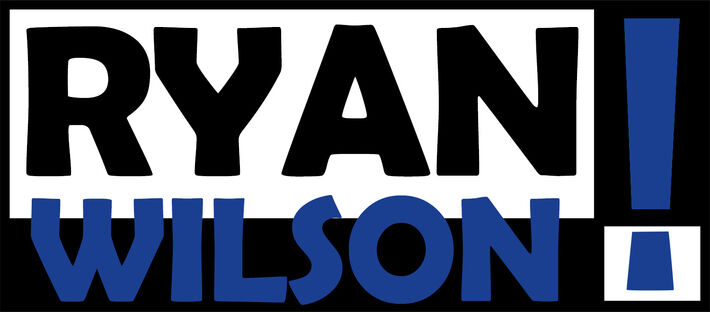 Birth name
Ryan Joseph Wilson
Born
June 23rd, 1992 (age 29)
Montreal, Quebec, Canada
Resides
Montreal, Quebec, Canada
Social Status
Single
Professional wrestling career
Ring name(s)
Ryan Wilson

The Jerk with a Mouth
Canadian Studmuffin

Wilson Nation President

Billed height
6 ft. 1 in.
Billed weight
230 lbs.
Billed from
Montreal, Quebec
Trained by
Sebastien Prime Primeau

Tony Brujah St-Michel

Sylvain Primeau

Debut
June 2015
Ryan Joseph Wilson (born June 23rd, 1992) is a French-Canadian professional wrestler, cosplayer, and internet personality currently signed with Elite Answers Wrestling. He performs on the Showdown brand under Ryan Wilson and it also it's former General Manager.
His professional wrestling career began in June 2015 at the age of 23 after being noticed during an anime convention when he did mock wrestling roleplay during a cosplay competition. Local independent wrestling legend Sebastien Prime Primeau was in attendance and decided to see if this kid had what it takes to do more than pretend to be a wrestler. Young Ryan had natural-born talent and Prime took him under his wing training him at his wrestling school along with long time partner and friend Tony Brujah St-Michel who Ryan, later on, worked as a tag team called Duo de Choc and met success with several Tag Team Championships to their names. Ryan signed with EAW in august of 2017 and is looking to make a name for himself there. In early November 2017, he got called up to the Voltage roster where he has managed to have relative success but never managed to win big opportunity matches. In June of 2018, the EAW held a Draft which sent Ryan to the Dynasty brand where Ryan has opted to go for a more aggressive approach fitting of the Hardcore vibe the show is having. For Season 13, Ryan was drafted on the Showdown brand where in March 2020 he became it's General Manager. 
Early Life
Work in Progress
Professional Career
All-Star Championship Wrestling (2015)
Arrival and Social Media Impact
In May 2015 Ryan signed with his very first federation, one that just like him just started business but had a good pool of talent young and old. Although a daisy fresh rookie in the world of Sports Entertainment, Ryan knew that to make his presence felt and to gather a follow-up rapidly he would use the Internet and Social Media in order to give himself a window to show himself through. Through clever spot promos as well as Twitter and some promos he became a fan favorite ahead of the very first show of the company.
ASCW Downfall and Closure
Good ratings came out of the promotions first show and the hype was on Ryan after his actions during the Main Event which got him to be perceived as a potential Main Eventer so early in his career. However the financial backers of the company for reasons unknown decided to leave and the company was unable to continue operations. The roster got their pink slips and Ryan was already out of a job a month in his career. Luckily for him his mentor Prime being a resourceful old fox knew what to do next, knowing a federation that would be a perfect fit for young Ryan.
Departing Gift
In his promos, Ryan had a tendency to take things and to make his way into locations he would not normally have access to. One such location was the room where the to-be-unveiled ASCW World Title was sitting in a briefcase and Ryan grabbed it saying it would be his very soon. It was said that unofficially Ryan was declared the first Champion of the company because he was the first and only wrestler to touch it. Ryan has the belt at home having purchased it when the company liquidated it's asset.
Sanctuary of Wrestling (2015-2017)
Prime had friends and contacts within this federation owned by a former lover of his named Petale Orientale, the federation had a hardcore foundation but was reputed to bring the best out of its performers and thus for Prime, the Sanctuary was the perfect place for his protegee to truly begin his career after the false start that was ASCW.
Ryan quickly made a name for himself by winning the Next Big Thing invitational and got his name on people's radar as a potential future star. He feuded with veteran Chuck Striker following his Invitational victory and the feud with the man who had a School Teacher for a gimmick was quite instructive for Ryan due to Chuck's technical skills and efficiency on the mic. Ryan learned much from him and then entered a feud with Azrael, if Ryan is Deadpool then Azrael was definitely the Joker and the two had a heated rivalry for a while which was won by Ryan's opponent. But that would not stop Ryan, the best was to come. And also the worse.
- Feud with Ulmann and first career Championship
According to Wilson himself, this was the hardest but most rewarding feud he ever entered. Facing a man much taller and powerful in Ulmann he entered a feud spanning several months evolving around the WildSide Championship. In the end, during an Inferno Match, Ryan got the victory against the man who defeated him each time since then and gained his first SOW Championship in January 2016.
- WildSide Defense against El Verdugo
Although Ryan's title defense only lasted a few short months, his first defense was against a man who was said to be unstoppable. The Monster is known as El Verdugo. The match was sanctioned for the February 2016 FPV and the match was done in the most WildSide fashion possible! 
- End of Reign
Wilson's WildSide title reign ended in March where he suffered a loss during a 4-way match. 
- End of SOW in Tragedy
In early 2017 during a Pay-Per-View a fire took place inside the arena which caused the death of several fans and some members of the SOW roster including Ryan's mentor Prime. The fire was said to be criminal and the guilty party was sentenced to jail shortly after an investigation. Ryan was wounded during the event but recovered quickly. Ryan admitted in a promo that once or twice a year he visits the killer in his prison and pays the guards so they can let him beat the man up for a while. A tradition he still holds up to this day.
CUW Universe (2016-2018)
Highlights of his CUW career debut. http://eawnetwork.forumotion.com/t6338-ryan-wilson-at-cuw
After his victory against Undertaker at CAWMania, he participates at Medieval Doors in a Triple Threat Match against Fargas and the man who holds all the belts: Mojo the Prince! And finally, he wins the CUW World Title! After that, a federation war takes place. The IHW of Colin Decay manages to close the CUW at Mega night #3
At CUWvsIHW PPV, Duo2Choc beat Triggering, the team of Jeff Wesley. And after the MainEvent, CUW is back thanks to the victory of Simon Gaele Primeau on Colin Decay! At Fantasy Circle PPV, he retains his title against Daniyal Nazarbayev. During the match, he took advantage of the dislocation of the European Exterminators. The "French Hardcore" Nano is his next challenger. At Kung Fu Time PPV, in a great Hardcore Match, he beats Nano but after the match, CM Punk disembarks and assaults him.  CM Punk is announced soon after as a new GM, the rivalry against him looks crazy, at BANZAï#10 Draft, he beats the World Heavyweight Champion Chris Dryer despite the intervention of Punk and allows the draft of Ogobor in his brand. At Bad Thoughts PPV, the Championship Scramble Match is the main event, the World Elite of Daniyal Nazarbayev has destroyed Ogobor and Wild Crusher, but Duo2Choc arrive and reply! Ryan Wilson retains his belt thanks to the Canadian Bo Strong, but CM Punk inflicts a GTS to Ryan Wilson. Elky Negremmu cash in his briefcase !! ElkY Negremmu cashes his briefcase and Ryan Wilson loses his title after 90 days of reign and 6 title defenses. (the greatest success at the time)
At the MainEvent of THE 100 CUW PPV he beats CM Punk in a Mask vs Retirement Match! Chris Dryer & Dryer's Head wants to enter into a rivalry against Ryan Wilson. They attack him at CUW#102 while he was doing his interview with his partner the European Champion Tony St Michel. Chris Dryer wants to do what Punk did not manage to do: remove his mask. At Gothic Way PPV, Ryan Wilson lost his Handicap Match cause of multiple cheats. Cactus Z (a strange masked man) helps him when he was going to be unmasked, without any reason.
The WWE buys CUW after the PPV. Ryan Wilson appears at RAW, Big Tony betrays him by joining Brock Lesnar and Paul Heyman. Ryan Wilson is teaming up with Cactus Z to challenge The Beasts at Survivor Series: https://www.youtube.com/watch?v=rLts6-CBut Ryan is betrayed again. CUW is back and in CUW#106, Cactus Z has the memory of stabbing Wilson. Several segments feed the voltage, and at Ice Spirit PPV, Cactus Z vs Ryan Wilson in the Mask vs Mask Match! The loser will be once and for all unmasked! In a gigantic duel, with rare spots and a lot of action. Ryan Wilson wins thanks to an intervention of Doctor Doze, who came "to save" his patient by freezing. After the PPV, Ryan Wilson starts a skirmish with the CUW World Champion James Taylor, reigning since 105 days (new record) a muscular debate arises, who's the best between Ryan Wilson & James Taylor? At the Main Event of the show, Ryan Wilson thought he was winning but in fact, no. A rope break not counted, the match is restarted, and James Taylor retains...
At CUW#109 Slammy Awards 2017, Ryan Wilson wins 4 Slammy awards (record, Fargas had 3 last year): Team of the Year 2017, Rivality of the Year 2017, Speecheur of the Year 2017 and Superstar of the Year 2017. So, he delivers a speech of consecration but interrupted by James Taylor, then by all the heel of the CUW Roster, encouraged by James. After this lynching, James Taylor arrives again to finish Ryan, removing his mask and inflicting his Concussion Shot.
Federation de la Grosse Baston (2016-2017)
Similarly to the CUW Universe, the duo of Ryan and Tony stepped foot in new territory with the aim at making an impact. And they have as they took on a Legendary pair in Crimson and Vileny. Wilson injured the latter member of the group to make a statement and upon defeating them in tag team action even went as far as to claim ownership of the hanging spot Vileny owned as a way to show Dominance over his enemy.
Ulmann, also a member of the FGB, was once again targeted by Ryan as he with Stanley Rosenbaum were Tag Team Champions. Le Duo de Choc after having disposed of Crimson and Vileny wasted no time in putting their attention on Wilson's old rival and ended up claiming the Tag Team Championship during the Omega X Free-Per-View in January 2017. Their title reign lasted up until early May when the league's general manager stripped the team of the titles due to an injury to Ryan after a brutal assault by a rival group.
This was a blessing in disguise for the Duo as while Ryan recovered, Brujah moved on to become the Federation's World (Supreme) Champion in July 2017. Upon his return, Ryan goes to work and sets his sight on the company's equivalent of the Hardcore Title (Bloody) and wins it at Honor and Glory X, the promotion's biggest show of the year. He will defend the belt until losing it in January 2018.
After the loss, Ryan began slowly disinterested in La Grosse Baston and ended up signing up with a new company while still being under employ with the FGB. His contract with them ended in June 2017.
Squared Circle Alliance (2017)
Prior to joining Elite Answer Wrestling, Ryan signed with a promotion that was operated by an old rival of his past mentor, K MacKormick, from there Ryan moved quickly and through hard work and good promos managed to find himself in contention in a tournament to declare the very first World Champion of the company. Long story short: Ryan Wilson is the SCA's first World Champion but also his last as the company was dissolved and it's asset liquidated following the MacKormick's being unable to financially support the company and sold it to a corporation who had no intentions in letting the SCA survive.
Elite Answer Wrestling ( 2017- Present )
The Beginning - NEO - Record: (5 wins, 6 loses)
In August of 2017, I signed with the EAW and was assigned to the NEO Developmental branch of the company. He arrived at the same time as former Sanctuary of Wrestling rival Azrael and a war of words began between the two. Ryan started making his presence known rapidly on social media and be caught the attention of people around him. Within the time of a single month, Ryan was given opportunities to showcase his talent rapidly as he replaced El Landerson in the 2017 EVO series and made it from last in standings to the B-Block Finals even though he lost. His work with Azrael was also noticed as they were invited to participate in the Tag Team Grand Prix Competition and faced Di Consentes in the first round.
His most notable feud on the Developmental brand came when facing Alex Reynolds in a feud which began as a ~may the best man win~ but a series of events brought a personal twist allowing the World to witness the dark and mean side of Ryan who pretended the events occurring to Reynolds were not his fault. However, the madness that Alex was going through was all him. The two of them came to a head-on in a Falls Count Anywhere match where Ryan managed to secure the win and conclude the feud. Wilson's work paid off as he was called up to the Voltage brand in November 2017 only a few short months after his arrival on NEO. Ryan's last match on the Purple Brand was a loss against Malcolm Jones who had just recently signed with EAW back then.
Sunday Night Voltage - Season 11 - Record ( 8 Wins, 9 Loses, 2 Count Outs )
Ryan came into one of the EAW's three main brands with intentions to make an impact and he has in his own way. His work was unorthodox and many saw him as a clown but his ethics and dedication to giving the best he could on a weekly basis and his can-do attitude through wins and loses allowed him to receive several opportunities to have a chance to face a Champion, he has received several chances at both the Interwire and the New Breed Championships two titles he felt back then he was relating to because as a newcomer the New Breed Title was one made just for people like him and the Interwire title being a social media dynamo was a perfect fit for him as well. The contenders match he participated in allowed Ryan to make a name for himself despite having lost every single one of them.
Most of the opportunities he received however came after a brutal feud between him and the group known as the Zaibatsu. Comprised of Carlos Rosso, Stephanie Matsuda, and others Ryan went on solo against them and faced the two in singles competition in matches that could be described as Of The Year quality. Again, Ryan lost both encounters but in both of them was one constant: Ryan fought and got up again, and again, and again several times in an incredible display of resolve and heart even though he ended up defeated each time. This allowed Ryan to become respected by the fans who are supporting him. Stephanie Matsuda is said to respect Wilson for his heart as well.
The last opportunity he received and failed to capitalize on was during Pain for Pride 11 where he was participating in a Battle Royal for the 24/7 Contract which allows the victor to face the Champion of his choice, any Champion. Ryan finished as part of the final four in that match.
The Ryan Wilson Show
Ryan's mic skills have impressed the EAW Management to the point where they have allowed him to have his very own talk show segment during episodes of Voltage. Three episodes before the draft took place and the first was with none other than EAW Chairman Mister Dedede which amassed massive ratings! Ryan during these segments asks questions the fans want to hear in an entertaining and fascinating fashion making the show interesting to follow
Season 12 - Friday Night Dynasty - Record (11 wins, 19 losses
A new season and a change of attitude took place in Ryan who since the Draft has decided to take a more aggressive mindset knowing the Hardcore base of the Dynasty Brand. He has since then revealed that he felt right at home on this new brand as he has known Championship success many times in such an environment. Wilson considers his body to be a weapon that if used properly can be more efficient than any hardcore weapon in the world. Ryan has also opted to distance himself from the Deadpool inspired quirks he used since his entrance in the EAW, dropping the nickname Jerk with A Mouth but also using the persona of Mister Forthwahl who in fact was Prime's eldest son Sylvain Primeau speaking off camera the whole timeless and decided to opt for a more in your fact violent and direct mentality.
Wilson's skills and ability throughout the season allowed him to take part of several contender matches for various titles three of them resulted in title matches. The first attempt at winning gold came in September during Territorial Invasion as he faced Johnny Ventura for the Hardcore Championship. The title was within his grasp until Jack Ripley used his Cash in the Vault contract to get the pinfall on Ryan while Ventura was out and took the title away from Wilson. The second title opportunity for a title came at Operation Doomsday in October against Raven Roberts for the New Breed Championship. The match resulted as a loss for Ryan but this was not before he took a hockey stick and slap shotted the Champion to the face which later required surgery. The third title match came in May 2019 where he faced Pure Champion Ms. Extreme in a show-stealer of a match. Again a loss but a great battle. 
Season 13 - Coming Soon - Record 11 Wins 20 Losses 1 Double Countout 1 Draw
...
Season 14 - Coming Soon
...
Personal Life
Ryan is a natural athlete despite his mundane background in the world of Cosplay. He is an avid Social Media mogul who fluidly speaks English, French, Japanese and Spanish. He is an avid video game aficionado
In Wrestling
Finishing Moves

Mix Drop (Small Package Driver)

Signature Moves 
Nicknames 
Wrestlers managed
Wrestlers trained

Simon-Gaele Primeau ( Prime's Son )

Entrance themes

My Way - Limp Bizkit ( Current )
Don't Stop Me Now - Queen
Gangnam Style - PSY
Championships and Accomplishments
All-Star Championship Wrestling

ASCW World Title (1 time, unofficial)

Sanctuary of Wrestling

SOW WildSide Champion ( 2 times, one Self Proclaimed)
SOW World Title (1 time, Self Proclaimed)

Federation de la Grosse Baston

FGB Tag Team Champions (1 time)
FGB Bloody Champion (1 time - Current)

CUW Universe

CUW Tag Team Champions (1 time)

2016 CUW Tag Team of the Year Award)

CUW Hardcore Champion (1 time)
CUW World Champion (1 time)

Squared Circle Alliance

SCA World Champion (1 time - Current)

Elite Answers Wrestling

Most Valuable Elitist #146 (August 7th 2018)