Jurassic World: Dominion Dominates Fandom Wikis - The Loop
Play Sound
Riley Williamson
Billing information
Ring name(s)
Riley Williamson
Nickname(s)
"Will"
"Ri"
Height
5'10"
Weight
210 lbs
Born
Feb 1st, 1990
Place of Birth
Manhattan, New York
Spouse
Catherine Jewel (m. 2013)
Hometown
Manhattan, New York
Billed From
Manhattan, New York
Theme music
"Cult of Personality" by Living Colour
Stable/Tag Team
The Knockout Kings
Wrestling information
Alignment
Face
Wrestling Style
High-Flying/Hardcore
Notorious Feuds With

Hitman Alex


Shade
Solomon Crow
Notorious Partnerships With
Jared Jerusalem
Trainer
N/A
Handler
Riley Williamson
Professional career
Debut
August 20th, 2010
Record
41-22-1
Accomplishments
1x XWA Rising Star Division Champion
1x XWA Hardcore Champion
1x XWA Tag Team Champion (w/ Jared Jerusalem)
Previous Federation(s)
N/A
Retired
Not yet
Current Federation(s)
Xtreme Wrestling Association)
Riley "Manuel" Williamson (born Feberuary 1, 1980), better known by his ring name Riley Williamson, is an American professional wrestler who currently works for XWA. He is titled in the company as "the longest-reigning XWA Rising Star Divison Champion" and "the longest-reigning XWA Hardcore Champion", having held the RSD Title for 170 days from March 1, 2013 to August 18, 2013 and the Hardcore Title for 261 days from December 7, 2014 to August 30, 2014.
In professional wrestling, Riley is a former RSD Champion having held the Belt once, a former Hardcore Champion, having held once, and a former Tag Team Champion (With Jared Jerusalem), Riley has held Three Titles in Total. He has won Six awards so far in his Career and those being, 2013 Champion of the year with his run with the RSD Title and was a Runner-Up for 2013 Breakout Star of the year. 2014 Tag Team of the year during his run with fellow Knockout King Member, Jared Jerusalem. 2014 Champion of the year with his run with the Hardcore Title and was a Runner-Up for 2014 Feud of the year with his Feud with Genghis Vaughn.
Riley initially came to prominence through his career on the professional wrestling independent circult, primarily as a member of the FCW. On August 20, 2010, Riley made his XWA television debut, performing in Mayhem, XWA's 'B' Show. Throughout his career, Riley has never been afraid to talk about his fellow co-workers. As he would Joke or Insult some of them in a Jokingly manner. Throughout his tenure Career with XWA, Riley's alignment would remain as a Babyface.
Early life
Riley Williamson was born on February 1, 1990 after his mother Amanda Williamson Gave birth. At 1995 Jason Williamson was watching wrestling with his son Riley Williamson.This is how Riley fell in love with wrestling.
Professional wrestling career
Training
So at Age 10 Riley Williamson began training by doing push-up's and crouches he would do atleast 50 each a day His Father would also coach him on some excersies.At Age 15 he would start hitting the Gym everyday and would lift 250IBS until he was tired enough to pull.Also he would start saveing enough money from his mom and dad to get his own House but he wouldn't move out until Age 17. At Age 18 Riley Moved down to south Florida as this is where his wrestleing career started As he would sign up for the FCW talent show Where he would end up being the lucky winner to go on FCW.
Personial Life
Riley writes Right handed.He is a fan of all sports.including Volley ball and Extreme Snowboarding.He also said that his favorite video game series are Grand Theft Auto and Jak and Daxter.Noting that those two are his favorite Video games of all time.Riley collects cars and has almost over 10.While Debuting in XWA,Riley was dating Christy Nitro who at the time was a Diva.However they broke up due to Christy leaving the company.A few more months after,Riley began dating Alexis Garcia who at the time debuted at the company.Both of them were dating on and off screen,reported by a local Wrestling site,Riley and Alexis were spotted at A Carnival in California and the two were holding hands and kissed a few times.Later on during that day,the two had dinner and went to a local hotel later on the night.The two stopped dating after Alexis was seen dating various other men outside the ring.Riley confirmed in a July 2011 interview that he and Alexis were no longer dating saying "She was a crazy chick who like dating other men.And I stopped dating her after i saw her in a local cafe making out with another guy."A year later,Riley brought a house in Tampa,FL which caused him Five hundred and ten thousand dollars. in July 2012, Riley began dating another Women called Aaliyah, The Two were dating On-Screen for awhile before She Left The Company in August.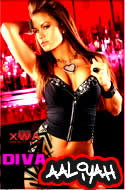 In October 2012, Riley started Dating XWA's Newest Diva, Anna Chen. The Two were seen Together at a public movie theater Enjoying a Movie and Cuddling with each other. But Riley felt things weren't working out and stopped dating Anna in January 2013. In March 2013, Riley was seen at Chicago O`Hare Airport hugging with a Blonde woman, who would be later known as Catherine Jewel. On that very same day, Riley would be seen carrying Catherine out of the cab as the two were making out. Following this, The following months, Riley and Catherine would be seen in local Movie theater's, parks, Restaurants, and at events holding hands or kissing, just to tease the Media. Riley would announce at a media appearance back in August that the two are expecting a baby in March 2014. Riley would also announce that the two were engaged and said that they are "gonna tie the knot" in October 2013. On the day before New Years eve, both Riley and his wife Catherine who at the time was 20 weeks into her pregnancy, would find out that they are expecting Twin girls. On March 26 2014, Ashley and Bailey Williamson was Born. On Feberuary 18 2015, James Williamson was Born.
Xtreme Wrestling Association / XWA (2010-Present)
Mayhem (2010-2011)
At Age 20, Riley made his Dayviewed on Mayhem #10 in a Dark Match which was a Fatal-4-Way Match in which he defeated Four other XWA Jobbers to Start his beautiful Career. 
At Mayhem #11 Riley Williamson was in a NXD Qualifying Match Up with one of Mayhem's greatest Superstars, Inferno. Riley defeated this great Superstar in order to pass. But Reportedly after he Injured his Arm, during the match which made Riley to forfeit his Spot in the Qualifying match.
At Mayhem #12 Riley Williamson Defeated Chris Stylez. Which met that Riley Williamson had Three wins and No losses!
At Mayhem #13 Riley Williamson Defeated Billy Mcmahon and Ted Anderson. Sadly, with Mayhem losing all of it's good wrestlers Mayhem was done. But Adrenaline was born. 
Adrenaline (2011)
With the show Adrenaline 1 dayviewing Riley Williamson had his first victory on the New show as he deafeated Matt lightling.Later on in his third match on Adrenaline he beat his Friend Rufus Shrina.in what was A classic.But due to that match Riley did suffer A Arm injury and had to go to Virgina to cheak if this was true.Sadly Riley's doctor DR.Joe did A X-ray on the Arm as it showed A crack on the injured Arm.DR.Joe told Riley he will be out indefinitely (Few months)But Riley disobeyed his Doctor's and returned.
Vendetta (2011-Present)
2011-2012; A Struggling Start
With Adrenaline coming to a close,Riley was a free agent until the GM of Vendetta decided to bring the undefeated wrestler to the Brand.with his return to the ring after a arm injury he won his first Vendetta match against RJJR.But with Riley missing the following Vendetta due to travel issues he returned to the ring during vendetta 37 to face Taliq and Schmidt Dudely but came up short as Schmidt dudely pinned the former TV champion former XWA wrestler Taliq. 
as it was his last match.At Vendetta 38 Riley lost to Jaylon Brown,Following his 2nd lost from Jaylon,Riley lost to The Real Deal making this his third loss so far.Riley however,picked up a victory on Vendetta 41 when he defeated Tank Taylor. Riley would be given a break until Vendetta 44 where he defeated Johnny. XWA Management felt the need to give the young wrestler a gooder challenge so at Vendetta 45 he would face a then mid card talent, Skylar Dragon. Dragon would show up Riley and beat him. The Road to XtremeMania IV may have started on the wrong foot for Riley, but he would make it up the next two vendettas beating Brett Steel & Sage earining him a spot in the RSD Title match at XtremeMania. 
2013; The Birth of a Rising Star
Following a gruelling effort at XtremeMania, Riley would team up with the newly crowned RSD Champion Geno Monroe to take on an oddly pair of partners named Parker Wade and Ryan Hall in Round one of the tag team turmoil tournement. Both Riley & Geno would lose with Geno costing them a shot at the XWA Tag Titles. After winning the RSD Championship at Chain Reaction, Riley would seem to be a unstoppable force. He would beat many other xwa superstars while holding onto the championship. He would beat Odyn, Drake Dysfunction, Xtreme Icon   Patrick Moore,  and the then other half of the XWA Tag Team Champions, Rellim Strife. 
 At Vendetta 58 Riley would lose to the face of the company, Caleb Spires  Taking a small hiatus, due to his Marriage and honeymoon, Riley would return at Vendetta 63 with his newly Tag partner Crow to take on the team of Ace Andrews & Whisper. This match would turn into a promo as Riley and Crow would announce there new partnership with Whispers War. Vendetta 65 Riley would come up short as he lost to Dwight Lights. Riley would then get a tougher opponent the following week as he would take on a Main Event caliber opponent, Razor Xtreme. Defeating the odds however, Riley would beat the former 2x XWA World Champion & former XWA Champion. This would show Razor that Riley shouldn't be taken lightly and he would later on be added to the XWA Hardcore Championship match, Which featured the XWA Hardcore Champion, Shade and Dante Cross.
2014; The golden year of Riley Williamson
Coming off a Hot Win at Xtrememania V, Riley would team with his partner Crow to take on the Logging Crew at Vendetta 68. The Monsterous group would be too much for The Nest to handel as they would lose this match up. Crow, who was Riley's partner would begin to get frustrated as he would be jealous of his partners success with Riley had just winning the Hardcore Championship all eyes were more on Riley than him. So, on December 28th, 2013 Crow would announce that him and Riley were no longer partners. And this would set up a match between the two at CyberSlam. At Vendetta 69, Riley would lose to Maddox Paine in a No DQ match. On the last Vendetta before CyberSlam, Riley would beat XWA Veteran, Rellim Strife and this would be Rellim's last match as he would announce that he would be retiring from the ring. The night after CyberSlam Riley would face Jared Jerusalem in a No-DQ match. Riley would lose to him. At Vendetta 72, Riley would beat E.G. Deal. Winning his Thirtieth match with the company. This short momentum would end up not lasting any longer as a week later Riley lost to Luis Claudio. But would end up regaining momentum at Vendetta 74 where he beat Jared Jerusalem in an Xtreme Rules match. At Vendetta 75 Riley would lose to Robert Hope. On the Final Show before United Xtreme, Riley would face Ellis in a Steel Chairs match.  And beat him. At Vendetta 89, Riley would face XWA Hall of Famer and recently returned Ace Andrews in a Number one's Contender match which would determine who would face current World Champion Danny Diamond at Endure. Riley would beat Ace, earning himself the right to face Danny at Endure but would also get to pick the stipulation for his match with Danny. The following Vendetta Riley would lose to former XWA World Champion Nate Insano. Going into Endure with no momentum at all.
The Riley Williamson vs. Hitman Alex Feud
The Two Men would meet up for the First Time at Rev Wars V for The Rising Star Division Championship and also, The Winner, recieveing Five Points in The World Title Points Based Tournement. In what was said to be The greater match between the two, Riley would beat Alex and Retain his RSD Championship. The Second time the two would meet, would be at Vendetta 56 in a Falls Count Anywhere Match for the Rising Star Division Championship. In a Triple Threat Match Featuring, Dave Demento. In controvousal fashion via assistance from EG. Deal, Alex would beat Riley and would become the RSD Champion. Riley would Invoke his Rematch Clause at Endure At Vendetta 64 Riley would beat Alex in also similar fashion as Dante would be the Distracter. Riley and Alex would meet again at Vendetta 81, Riley would beat Alex clean in the middle of the ring.  With this not being the last time the two would face, at The Big Ass American Bash, Alex would beat Riley cleanly and become a Three Time World Heavyweight Champion.
The Riley Williamson vs. Shade Feud
Starting at Vendetta # 57, Riley and Shade would meet up for the first time in a Impronto, Singles Match. This also being the Debut of Shade. Riley would beat Shade giving him his first loss since joining The Company. The next time the two would meet would be at XtremeMania V whereas, Shade would Defend his newly won Hardcore Championship against Dante Cross and now, The then Current GM Razor Xtreme putted into the match, Riley Williamson. Now making the Match a Triple Threat. In a 30 Minutes of Hell Iron Man match where Shade would put his Career on the line. In the final Four Minutes of the match, all Three Men would be tied with 1 Win over each other and would also be tired out. With the Match taking a toll on each of them. Riley with the determination and will, would look back to enter the match and regain control. With Dante out of the ring after being thrown against the Cell that Surrounded them, it would be down to Riley and Shade. In the final seconds of the match, Shade would look to put Riley through a Table that Riley brought in eariler via, a Powerbomb. But Riley would counter the Move into his Famous Finisher known as, The Torrential Drop! (F5) Causing Shade's body to crash onto The Table and Riley would pin him. With :02 Seconds Remaining, Riley would successfully Pin Shade for The Three Count and would thus, become The XWA Hardcore Champion. Shade's Career would also come to a screeching halt due to this. A Few Months later, XWA Management would seek to bring back The Self- Proclaimed Hardcore Master after a Drought in the Hardcore Division and Due to a lack of Challengers for The Hardcore Champion, Riley Williamson. The Two would be schduled to meet at Chain Reaction but, A Week after CyberSlam, Riley's then ex-Nemisis Jared Jerusalem would beat Riley in a Street Fight and to much of Management's surprise, They would then enter Jared enter the Match thus changing the match to a Triple Threat Fans bring The Weapons Steel Cage Match. With Jared's Manager Empress at Ringside, she would play a key factor into the match as Shade who was just Inches away from escaping via, The Cage Door, Empress would see nought and would push The Official holding the Door open and would push him to the floor and Slam the Cage door against Shade's Face! With Shade now Busted open and unknowlingly who was behind him, turns around and would see Riley. Whom would Deliever an F5 on him and would Pin him for the 1-2-3.  Bringing The Tally up to 3-0.  Shades hunger for The XWA HArdcore Championship would not seem to fade away, on The Eightieth Edition of Vendetta, Shade would call out Riley to a match for The Hardcore Championship, and would let Riley pick The Stipulation. Later on during the night, In a XWA.com Exclusive, Riley would accept The Challenge and would go on to say that the Match between them would be in a Last Man Standing Match. Riley would beat Shade and this would be the last time we would hear from The Hell's Pyromanic.
The Riley Williamson vs. Solomon Crow Feud
In late December of 2013 both Riley and Crow would join forces together to create a Tag Team known as 'The Nest'. Looking to cause destruction and send Mayhem upon XWA's Tag Team Division as Solomon was surprisingly the Hardcore Type wrestler in the group whereas Riley was just an upcomer. The two wouldn't have a successful debut as they would lose to The Logging Crew, but another group was looking to join forces with the two men. Two names that are fairly known in the E-Fed Wrestling realm, Diamond Jack Sabbath and XWA Hall of Famer, Ace Andrews. Both Riley and Solomon would join there group Known as 'Whispers War'. A group, to which featured only rebels and Gold hungry competitors who were looking to make an impact in there own company. At XtremeMania V, Riley would become XWA Hardcore Champion and would get all of the attention turned on him which would cause an angry Solomon Crow to call it quits for The Tag Team, Two Weeks into the New Year. A week later and after his match with Rellim Strife, Solomon Crow would jump Riley from behind and begin his assault on his fellow former Tag Team Partner. Thus, showing much hatred as he would leave Riley in a bloody mess. At CyberSlam the two would face in a Glass and Salt Deathmatch where we would see Riley pick up the victory and Retain his Championship. Not neither man couldn't have made it to there feet as both were worned out however on this night, Riley was able to stand on spaghetti legs and made his way to the back with his Title held high above his head. Solomon Crow would suffer the opposite side of the coin and would leave with security escorting him out as he would be 'Fired'. In October, we would see Solomon Crow return to the XWA Ring under a new name, 'Genghis Vaughn' and would challenge Riley to a match at XWA's Annual Pay-Per-View, King of Xtreme. At King of Xtreme Genghis would be seen waiting for Riley but to only get nothing which would cause the Crazed XWA Superstar to go on a rampage and challenge Riley to a I Respect You, "I Quit" Match at XWA's Biggest Pay-Per-View Event of The Year, XtremeMania VI. During Vendetta #96, he would attack his Manager, Charile Harris and would get the wish he wanted. On the other side, showing up on the Titantron would be none other then his former Tag Team Partner, Riley Williamson. Both men would brawl inside the ring and we would be left seeing the returning Riley accept the challenge and now, it has been settled. At XtremeMania VI, both men would seek fought to use whatever was around them. Any weapon that they could have found underneath the ring or put one another through a Table. These two guys would go Fighting throughout the Arena and would cause one of the craziest, "I-Quit" Matches that XWA has ever seen. In the end, Riley would tie Genghis up with Duck-Tape heavily wrapped around the waist of Genghis as the two tables toppled on top of each other and glass on top of the table that Genghis was laying on. Riley would climb up the ladder and whilst, a stirring Genghis Vaughn now looked to where his former adversary was. Only to look up and see him standing on top of the ladder which prompted him to shake franticly and say the two words, "I-Quit!" Genghis would go on to say other smirky comments about Riley's wife which caused Riley to jump off the Twenty Four Foot ladder and land crashing elbow first onto his former Partner.
King of xtreme 2012/Road to World Title
In a Million dollar Quailfying Chamber match,Riley would beat The 2011 King Of Xtreme Xtreme Icon.Earning him a spot in the Chamber event. Riley would go on to King Of Xtreme 2012 to face six other men, Razor, Ash Wheeler, Rabbit, and Storey. Riley would come close to winning however as he was one of the Final Three men in the chamber, Riley would've had to face Razor and Ash, Both who are huge main eventers. But Due to Storey getting Revenge after Riley pinned him, Storey hit his own Finisher on Riley which caused Razor(The legal man) to pin him and Eliminate him. A year later, Riley would get his first World Title shot as he faced four other wrestlers in a Lone Wolf:Blood match. Which was also for the RSD Title. Riley would lose this match, as he was the second wrestler to be eliminated from the match. Hitman Alex would win this match and not only retain his RSD Title, but win the vacated World Title after it was almost destroyed and left by Trace Demon. Nine Months after, Riley would be given another Shot at the World Title. With Management Impressed by Riley's victory at United Xtreme, they would give him another Shot. But with the then current World Champion Hitman Alex losing his Title at Vendetta 80, he would Invoke his Rematch Clause which would then set up up The Main Event for The American Bash which would now be Riley Williamson vs. Hitman Alex vs. Maddox Paine for The World Title. After a long hard and fought bout, and almost seemingly to have the Match in the bag, Riley would have Alex on his Shoulders looking to hit his Finisher, The Torrential Drop (F5), but Alex would counter the move into the HKO (RKO) and Riley would be down for the count. Coming short in his Second attempt for the Title. In his Third attempt at the World Title, Riley would face Danny in a stipulation that Riley would pick to be a Sixty Minutes in Hell match. Being much like the 30 Minute Version, but double. Riley would lose to Danny.
Road to XtremeMania IV/ Road To RSD Title
Following his last two wins against Brett Steel and Sage, The XWA GM, Razor Xtreme would give the young breed a chance at the RSD Title. This would be Riley's first shot at gold ever since joining the company. Riley would go up against E.G. Deal and Geno Munroe in what would be called a Ultimate X-Treme Match, Where there would be 4wires going across each corner, and with the RSD Title hanging in where the wires crossed each other. Riley would lose this match, but later on would get his rematch clause on the company's first Pay-Per-View of the year, Chain Reaction. A PPV in which all matches are inside a Steel Cage. Riley would face his former Tag Partner, inside a 16ft high Steel Cage and would beat him by escaping the cage. capturing his first ever Title with the Company. Geno wouldn't be happy with his Partner win and would challenge him to a rematch at CyberSlam, A PPV in which the fans pick the possible Stipulations. With an overwhelming 70% of the vote, The XWA Fans wanted to see Riley Williamson vs. Geno Munroe inside a Steel Cage! Riley would beat Geno, and retain his Championship in his First ever Defense.
The RSD Championship
Riley would hold onto this belt for 170 days, Making him the longest reigning RSD champion in XWA history. Riley, while holding onto the belt, would be on a roll beating such superstars like, Xtreme Icon, Drake Dysfunction, Patrick Moore, and others. Riley would have Two losses, one in which he lost to Dante Cross, and the other to Hitman Alex who beat him for the Title at Vendetta 56. Riley would beat Jayden Devine, Alex Falcon, Kanimanic, and Megaman record number of days while holding onto the exact Belt. Riley, surpassed the Two year old record which was held by Jayden Devine on August 2, 2013.
Road to XtremeManiaV/ Road to Hardcore Title
Beating the current General Manager of Vendetta Razor Xtreme, Riley would prove to him that he is worthy of being on the Hardcore Title match at XtremeMania. Riley would face the Hardcore Champion Shade and Dante Cross in what would be called a 30 Minutes in Hell match. A match where you could win by Pinball or Submission. Iron Man rules apply. The Cell itself would be entwined with Barbed Wire, making it very hard to climb the cell. There would also be a stipulation added to this match, That if Shade were to lose he would be fired from the company. All Three men would give it there all but Riley would end up winning, setting Shade up onto his Finisher, Riley would hit his Finisher, the F5, putting The Hardcore Champion through the Table that he set up eariler Riley would pin the champion and beat him, ending the career of Shade. With Riley holding onto the Hardcore Championship, his partner, Solomon Crow would be jealous much of his partners success. So Crow would challenge Riley to match at CyberSlam with him putting his Career on the line. With a good portion of the vote, The XWA Fans would want to see Riley vs. Crow in a Glass and Salt Deathmatch. A Match in where Glass is taped to your fists and placed around the ringside area. Salt is also provided, to pour into your oppenents wounds. Before CyberSlam, at the sevendy edition of Vendetta, Riley would get brutally attacked from behind after his match with Rellim. He would deliever several Chair shots toward the back of Riley and this would raise suspicion within the XWA Universe on wheather or not Riley would be able to compete at the Pay-Per-View. Riley would however, show up at the PPV and beat his former tag team partner and end his Career.
The Hardcore Championship
Not much like his success with his RSD Title run, Riley would start off on a Bad note. He would suffer several losses by Maddox Paine, The Logging Crew, and Luis Claudio. But would gain several big wins over E.G. Deal, Rellim Strife, and Jared Jerusalem. In his first Title defense, Riley would face Solomon Crow, a former partner of Riley's in a Glass and Salt Deathmatch at CyberSlam. During the event, Riley lunged himself onto the top rope and then proceeded to hit his Signature move, The Blading Drop on Crow whom was laying on the announce table motionless.  It was then noticed that Riley was hurt. Holding his Rib cage, wincing in pain,  the Officials went to check on the Replay and the Replay shows Riley's rib crashing onto the side of the table before it collapsed. Riley would continue into the match and beat Crow to retain his Title.  At Chain Reaction, Riley would beat Jared Jerusalem and Shade not only retaining his Title, but also extending his Wins of Cage matches to 4-0. At United Xtreme, Riley would beat Luis Claudio in a Ladder Match. On Vendetta 80, Shade would Issue a Challenge towards the Hardcore Champion, offering a Match and making a Deal that if he were to lose, he would no longer go after the Hardcore Title. He would also let Riley pick the stipulation. Later on that night, after successfully Defending the Tag Titles with his Partner Jared Jerusalem, Riley would Reply to Shades offering and then go on to say that the Match between them would be a Last Man Standing Match. A week later the two would meet and after what was said to be a horrific match, Riley would win and thus, retain his Title.  On June 11th, XWA.Com would Annonce that since the Hardcore Championship wouldn't be defended at The Big Ass American Bash, that it would be Defended at Rev Wars 6, but in a Championship Scramble match. This, becoming Riley's Hardest Challlenge yet with The Title. Having not enough members due to the IC Tournement, on the last week before Rev Wars 6, XWA Management decided to call off the match and change the match to a Xtreme Rules match. Which would have Riley defend his title against Tyson Smith. Tyson would lose the match and Riley would go on to retain the Title. Though with there not being that much competition for the Hardcore Champion, on August 17th, XWA Manangement decided that it would be best for The Hardcore Championship to be Retired. Thus, making Riley the second person to hold onto the Belt since it's resurrection and making him the last ever XWA Hardcore Champion. Riley's Reign would end at a astonishing 261 Days. Riley, would pass the likes of Shade, Mack, Angel Love, Hall, and the then longest reigning Hardcore Champion, Big Daddy Bull. Riley would surpassed the four year record which was held by Bull on July 22nd, 2014.
Vendetta #77/ Road To Tag Team Titles
After Chain Reaction finished, XWA.com would host the first annual Reaction Lottey. A Lottery in which all XWA Superstars would have there names thrown into the raffle and the winner, recieveing a prize.  Jared's name was drawn in the Lottery and was disappointed to learn that it was a #1 Contender's shot at the XWA Tag Team Titles. The night after, he would discuss his diappointment. Following a week later prior to Vendetta 77, Riley would come out before Jared's match and would announce that since he can not find himself a partner, Smoke Xtreme has named him Jared's partner and that the Two would be facing D-Volution at next weeks show. This would surpirse the XWA Universe and to much of Jared as he would be infuriated. At Vendetta 77, the two teams would meet each other in the Main Event.-Riley's first Main Event match in XWA. And would shock the world by defeating D-Volution Members, JHalc and Carnage. To capture the XWA Tag Team Championships. On the Eightithth Edition of Vendetta, D-Volution would cash in there re-match clause against The Knockout Kings but would end up losing as David Micheals would cause the loss for his Team.
The Tag Team Championships
As a Tag Team, both Riley and Jared would have trouble being eye to eye. The Two alway's would have a disagreement and would always argue who would be the better man. The Two would always be in a Dysfunction but during a Tag Team match, they would always gather themselves together and put there personal feelings aside as they would try to get the Job done. -They would be known as The Knockout Kings. And would hold onto The Tag Team Championships for a good 80 Days. They would lose the Belts at Vendetta 84 in a Triple Threat Tag Match which featured The Logging Crew and The Hopeful. Jared arch nemesis Azrael, would pin him earning the win for his Team.
In wrestling
Finishing Moves
The Torrential Spin(F5)(Put's opponent above shoulders and does a 150 degree turn)
​Blading Drop(Does Elbow Drop from top rope)
​Signature Moves
Backbreaker(places both knees on opponents back)
DDT
Regular Moves
Superplex

spine buster

sleeper hold
figure four leg lock

Belly to belly suplex

super kick

Angle lock

Rock Bottom

Arm breaker

Neck breake

r

Code breaker
​
Nicknames
Tag Teams
Christopher Kenyon, Riley Williamson, and John Hudson (Future of Xtreme)
Chris Sanders and Riley Williamson (The Mayhem Machine Guns)
Geno Munroe and Riley Williamson
Crow and Riley Williamson (The Nest)
Whisper, Ace Andrews, Crow, and Riley Williamson (Whispers War)
Jared Jerusalem and Riley Williamson (The Knockout KIngs)
​
Entrance Theme
"Remember The Name" By Fort Minor(2010–2012)
"Cuilt of Personailty" By Living Color(2012–Present)
Championships and Accomplishments
Xtreme Wrestling Association
Longest reigning Undefeated Wrestler(Aug'10-Apr'12)
Longest reigning Rising Star Division Champion (170days)
Longest reigning Hardcore Champion (261days)
Champion Of The Mouth-June 2013
2013: Champion Of The Year ~ XWA Rising Star Division Champion
2013: Breakout Star Of The Year;Runner Up
2014: Match of The Night w/ Maddox Paine @ Vendetta 68
2014: Match of The Night w/ Jared Jerusalem @ Vendetta 71
2014: Match of The Night w/ Ellis Morgan @ Vendetta 78
2014: Superstar of The Night @ Vendetta 96
2014: Tag Team of The Year w/ Jared Jerusalem (The Knockout Kings)
2014: Feud of the Year w/ Genghis Vaughn:Runner Up
2014: Face of the Year:Runner Up
2014: Champion Of The Year ~ XWA Hardcore Champion
2015: Superstar of The Night @ Vendetta 100
2015: Match of The Night w/ Kanimanic @ Vendetta 100
==Relationships==
Christy Nitro- Dated Both On and Off Screen.(September 2010- January 2011)
Alexis Garcia-Dated Both On and Off Screen.(January 2011- August 2011)
Aaliyah Rayne-Dated On Screen.(June 2012-August 2012)
Anna Chen-Dated On Screen-(November 2012-January 2013)
Catherine Jewel-Married.(March 2013)
Wolverina-Dated On Screen.(March 2014-April 2014)