"The Future" Rian Valiant
Given Name
Rian Valiant
Height
6 feet 0 inches
Weight
240 pounds
Birth Date
August 13, 1984
Hometown
Hollywood, CA
Alignment
Heel
Wrestling Style
Aggressive Technician
Finishing Move
"The Next Big Thing"
Trained By
???
Current Allies
Zenith
Current Federation
Alpha Entertainment
Bio Information
Rian Valiant (born Michael Rian Valiant) is an American professional wrestler currently under contract by Alpha Entertainment.
Rian Valiant has a bit of a God complex. He has to be in control of anything he's involved with. However, he's also got a bit of a Nero complex... because he loves to watch the world burn. He'll do anything he can just because he can. Never shying away from flaunting his lifestyle, Rian will degrade and berate anyone he deems inferior. He will always get what he wants in one way or another. Valiant loathes the fan favorites—often seeing them as puppets being played by the masses. Through his eyes, the ends will always justify the means. Rian Valiant's narcissism knows no bounds—because afterall, he's the Future... and the future is now!
Family
Born into a family of great wealth and power, Rian was destined for greatness. His mother was an actress and his father a legacy from a political dynasty. Valiant was always able to go to the right schools and had every privilege one could ever want for their child. Growing up, his parents kept him away from the public eye by sending him to the most elite private schools; and with his time there he grew into his own.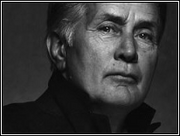 His father is Thomas Jefferson Valiant (born 12/03/1948), a former Senator from Texas looking too reclaim his glory. After a scandal, involving his chief of staff and a chemical company from Texas, left Jefferson Valiant standing with his dick in his hand, the elder of the Valiant family resigned citing "the people of Texas deserve to have someone looking out for their own interests and not have to worry about the business of his own staff". In the late 1970s after Jefferson left, he purchased a small oil processing company based out of Nevada and turned into the global juggernat known the world over as ORION (Industries). The company has been his pride and joy for the last four decades. In June 2011, Jefferson Valiant announced he was seeking the open Senate seat being vacated by a member retiring from the public life. With ties to both Big Oil and the Progressive Movement, Valiant hopes to have this election sign, sealed, and delivered... all before next year's General Election.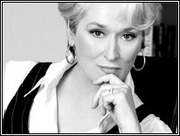 Rebecca Valiant (born Rebecca Ann St. Clair on June 25, 1953) is the mother of ALPHA entertainer, Rian Valiant. Rebecca's greatest assets have always been her grace and beauty, both of which she used to launch a very successful film career. When she left her small town behind at the age of 16, Rebecca had the stars to guide her. Making her way to Hollywood and landing a role in 1969's "A Village Idiot Reborn". This film wouldn't exactly put her on the map, but it did lead to several more roles. A few more supporting roles (in films like "The Rebel Army" and "He Only Called Me Once", the latter of which she played a schizophrenic who thought she was her own evil twin) would catch the eye of John Huston, who put her up as lead actress in his 1971 film: "Dead and Gone". To this day, Rebecca always credits John Huston as finding her and plucking her from obsurity. After a minimal engagement, Rebecca and Jefferson wed in the spring of 1974. Two years later, Jefferson would resign from Congress and Rebecca would contemplate returning to acting. After a string of mildly-successful films still showed that she could act, very few roles would actually come her way. No longer seen as a leading lady, Rebecca went on to choose fewer and fewer roles before retiring from the profession all together. While still active in Hollywood to this day, Rebecca feels that the heads of the studios gave up on her when she still had many stories to tell, a chip she still carries on her shoulder to this day.
Wrestling career
(05/30/11) AGM #1.... The Future Has Arrived: On the inaugural program of ALPHA's opening night, Any Given Monday, Rian Valiant would first be seen walking the corridors with his protege, Ben Hanson. The two of them were discussing dress, and Valiant suggested Hanson should dress up in better threads. Later that night, Rian Valiant and Ben Hanson would defeat Myke Adams and Aaron Blaize in a tag-team match after Myke Adams failed to hit his Perdition Plunge. Aaron Blaize would walk out on his tag-team partner, and the duo of Valiant and Hanson cemented their legacy by basking in their glory—having just defeted two legends of the Independent Circuit.

(06/13/11) AGM #2.... A "REAL" Challenge: On ALPHA's second installment, Rian Valiant was scheduled to face off against "The Brooklyn Bomb" himself, Trey Jordan. Trey Jordan and Rian Valiant haven't been the best of friends, especially after Rian's interview with Zoe Clarke. Before any of this, Valiant would make his presence known by assisting his pupil, Ben Hanson, in a victory over both Chris Jacobs and 'Godly' Ken Davison. Davison would be noticeably upset as Hanson and Valiant celebrated the victory. Later that night, Trey Jordan catapulted their war of the words into something more personal by not only comparing Rian to cartoon character, Scrooge McDuck, but by attempting to publically humiliate him by switching his theme music to the 'Duck Tales' theme. Valiant would emerge furious and take the fight to Jordan. Throughout the match, chants of "Scrooge McDuck" would echo throughout the arena; When the referee took a bump, Hanson emerged from the back, steel chair in hand. After Jordan was able to wiggle out of a full-nelson, Hanson would inadvertently nail Valiant, costing him the match. The show would end on a low note for Rian Valiant.
(06/27/11) AGM #3.... Violence and the Genesis of ZENITH: Opening the third episode of Any Given Monday, Rian Valiant and Ben Hanson would be seen in the office of General Manager, Justin Rose. Valiant was demanding Rose overturn Jordan's victory from the previous week. Rose would deny his 'request' claiming it was his own underhanded tactics that cost him that match. After a bit more of verbal jousting, Rose's own brother and Valiant's opponent later that evening, Myke Adams, would enter the fray. The two would exchange heated words before Justin Rose attempted to stop anything before it erupted into an all out brawl. Myke would exit, telling Valiant that he would not be ended. Valiant questioned Rose once more, who threatened to fire him if he didn't leave now. Valiant left, but not before asking Rose if he had "repented for his past transgressions" and telling him what happened later would be on Rose's conscience, not his. Ben would smirk before exiting, leaving Rose disturbed. Later that night, Valiant would face Myke Adams and defeat him with the a little assist from Hanson. After the bout, Hanson and Valiant would double team Adams before Chris Bond and Meglyn would step in to try and help out their friend. Aaron Blaize, who was sitting at ringside, came to the aid of Hanson and Valiant, taking out Bond. The lights would go out and the first sighting of the vicious sYn would be had. She teased taking out the three men before turning and attacking both Meglyn and Myke Adams. After more violence perpetrated at the hands of this dominant group, Blaize would deliver a Blaize of Glory puntkick to the skull of Myke Adams. Draping a black armband with a red letter "Z" over the chest of the fallen 'Superman', they would all dawn matching armbands proclaiming the arrival of ALPHA's most dominant group, ZENITH. The show would go off the air with this vicious stable claiming: "We take what we want... when we want..."
Move Sets
Finishing Move[s]
The Next Big Thing [Jumping Faceplant (X-Factor)]
The Cash Out [Jericho's Codebreaker]
Signature Moves
The Best Damn Slam [Angle Slam]
The Future Shock [rolling knee bar]
Entrance Themes
Entrance Music
"Pretender" by Foo Fighters (Alpha Entertainment 2011) *current*
Career Highlights
Career Championship Highlights
NONE AS OF YET
Notable Match Ups
Alpha notable match ups
Match Results {May.2011-current}
[Legend is as follows [W] = win - [L] = loss - [NC] = No Contest]

Alpha Matches {May. 2011 - current}
[W] (05/30/11) - Won Tag Team Match w/ Ben Hanson against Anti-Establishment on Any Given Monday #1
[L] (06/13/11) - Lost the Main Event match on Any Given Monday #2 against Trey Jordan
[W] (06/27/11) - Won the Main Event match on Any Given Monday #3 against Myke Adams
Images, Etc