Pain for Pride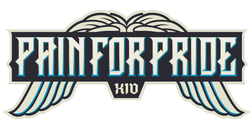 Pain For Pride is a professional wrestling event that is produced annually usually between June-August by Elite Answers Wrestling (formerly part of as the Answers Wrestling Federation). EAW produced its first event in
June 2008 and has since produced 11 editions, with the most recent show being held in Philadelphia, Pennsylvania between June 26 and June 28, 2020. The 14th event is scheduled to be held in Los Angeles, California, beginning on June 25 and concluding on June 27, 2021. Pain For Pride is considered EAW's flagship event, which airs on pay-per-view (PPV) and the EAW Network. It is the most successful event that EAW produces in its thirteen-year history. Pain For Pride is nicknamed, "The Pinnacle of Extreme" and "The Grandest Stage of 'em All."
Conceptualized by EAW owner Ronn Banks, Pain For Pride's widespread success helped transform the wrestling industry and made EAW the most successful wrestling company in the world. Pain For Pride has facilitated the rise to stardom of wrestlers such as Mr. DEDEDE, Rex McAllister, Captain Charisma, Heart Break Boy, Jamie O'Hara, Impact, and HRDO, amongst others. EAW's shows are tailored to reach their climax at Pain For Pride, which features matches for the company's championship titles, as well as specialty and gimmick matches. Participation in a Pain For Pride match, and especially the main event, is considered by many wrestlers and fans alike as one of the greatest achievements and symbols of success in the wrestling industry.
Pain For Pride propels the success of the EAW through advertisement and shows. The first Pain For Pride was held in Madison Square Garden in New York City. Pain For Pride in New York was the highest-attended FPV event in history at the time. All editions have been hosted in U.S. cities with the exception of Pain For Pride VIII, which was held in London, England; a Pain For Pride first.
Organization
Most Pain For Pride events have taken place in sports arenas in large cities, with many of the venues being large stadiums. The most-attended Pain For Pride event was Pain For Pride Festival (148,374) in Las Vegas, Nevada from Las Vegas Motor Speedway. The least attended event was Pain For Pride II (16,188) in Los Angeles, California from the Staples Center.
Pain For Pride centers highly on putting the very best against one another in their upper card matches. Generally, the main event matches of the annual events primarily have one of the three world championships involved, but there have been occasions where a championship wasn't defended in the final match of a Pain For Pride, such as Pain 4 Pride when Mr. DEDEDE challenged CM Banks in a singles match.
Since its start, the winner of the annual Grand Rampage match has been able to receive a guaranteed world championship match at the same year's Pain For Pride. In 2019 a womens-exclusive Grand Rampage match hosted by the Empire brand took place in a match that was won by Serena Bennett, who then earned the right to challenge for the Universal Womens Championship at Pain for Pride XII.
As years have gone by there have been several different "cash in" clauses used for the purpose of achieving a world championship shot in a Pain for Pride main event match by way of events, matches and tournaments such as King of Elite, Empress of Elite, Iconic Cup, and No Way Out among others.
Pain For Pride also features its very own gimmick match known as the Cash in the Vault Ladder Match. This match usually features between six and ten participants and has taken place at every Pain For Pride. The participants who retrieves the briefcase that is suspended above the ring wins a contract, which guarantees a world title match at the time and place of the winner's choosing for up to one full calendar year, including the following year's Pain For Pride. The most recent winner of this match is Darcy May Morgan, who defeated seven other men and women to capture the briefcase. She has yet to cash it in.
Another gimmick match that tends to feature on Pain For Pride cards as a high-key match is the 24/7 Contract Battle Royal. Pain 4 Pride saw the introduction of this match, and has since featured in every Pain For Pride event since then. The winner of the Battle Royal earns a contract where they are able to cash it in on any championship of their choosing for up to one full calendar year, including the following year's Pain For Pride. The most recent winner of this match was Jon Kelton, who has yet to cash in.
Commentators
It is not exactly known who the commentators were set to be for the original Pain For Pride event in 2007 as it never took place, but much speculation is led to believe that it would have been along the lines of WWEFan and MaK. However, the team of Stew-O and Deadprez completely took over the first full Pain For Pride event in 2008, commentating the entire event. The following year at Pain For Pride II, the same team of Deadprez and Stew-O took over the event, but this time with the addition of former Extremist: Edge & TNA Rocks. The announce team that called Pain For Pride III was Edge & TNA Rocks and Deadprez, who commentated the Showdown matches, and Stew-O and Hey Yo Chico, who commentated the Dynasty matches. The main event was announced by Stew-O, ETR and Deadprez.
History
Pain For Pride: The Lost Event (2007)
The original Pain for Pride was supposed to take place at some point in late 2007 or early 2008 under the EAW brand while it was still an entity of AWF. The main event would have saw the EAW Champion at the time, MaK, defending the championship against Ronn Banks. Two of the biggest contributors to the brand at the time would have capped off what was a heated and storied rivalry dating back to Dia Del Diablo 2007 when Mak managed to win the EAW Championship off of Ronn in the first ever Extreme Elimination Chamber. After Ronn defeated Mr. Magic at Road to Redemption he set his sights back on recapturing the EAW Championship by calling out Mak and the match was later set in stone for EAW's next event, Pain for Pride. Due to backstage turmoil going on at the time that would eventually result in the closing of AWF as a whole, the event and match was canceled as it seemed like EAW was also done. When Ronn brought back EAW weeks later as it's own solo entity, the EAW Championship had been vacated and Mak's status with the company was on and off for the majority of the year so the match was never able to come to fruition. Instead of picking up where EAW the brand left off, Ronn decided to hold off on the highly anticipated event by conceptualizing it and promoting it as the biggest event of the year and it paid dividends. If the original Pain for Pride in AWF would have happened, there is a good chance that the event wouldn't have nearly as much lure as it does to this day considering the fact that it wasn't as established as the other AWF events at the time and was only a brand exclusive event.
Pain For Pride (2008)
Pain For Pride II
The main feud of Pain For Pride II consisted of Captain Charisma and Mister K challenging Mak for the EAW Championship. This event marked the end of the stable consisting of Mak, Mister K, Captain Charisma, and Montell Smooth: The Triple Crown Syndicate. Mak was also putting his feud-winning streak, Free-Per-View winning streak, and his career on the line. This began as Captain Charisma defeated 29 other men in the Grand Rampage battle royal to become the 2009 Grand Rampage Winner, while Mak cashed in his King of Extreme World Title match contract on a damaged StarrStan that night, defeating him and becoming the new EAW Champion moments later. As weeks passed, Captain Charisma appeared more and more on Dynasty, foreshadowing that he would eventually challenge the current World Heavyweight Champion: Mr.DEDEDE, at Pain For Pride. However, sometime after Mr.DEDEDE lost the World Heavyweight Championship after capitalizing on an attack by Regulator and Captain Charisma, Mister K and Captain Charisma got into an argument on the following Showdown, ending with a challenge the next week of Captain Charisma versus Mister K, with the loser leaving the Triple Crown Syndicate. Captain Charisma lost the match to Mister K after an interference from Mak, influencing Captain Charisma to choose Mak as his opponent at Pain For Pride. However, the next week during the contract signing for Mak versus Captain Charisma, Mister K attacked both men, signing his name on the contract as well, leading to the match being Mak versus Mister K versus Captain Charisma for the EAW Championship at Pain For Pride.
The secondary feud of Mr.DEDEDE taking on Jaywalker for the World Heavyweight Championship began as both men's egos finally met following the Grand Rampage. Mr.DEDEDE showed no fear against the corrupt Vice President, accepting any challenge for his World Heavyweight Championship. However, both men were interrupted by both Regulator and Grand Rampage Winner: Captain Charisma, demanding World Title shots of their own. This led to Mr.DEDEDE and Jaywalker taking on the reuniting, Chain Gang Playas (Captain Charisma and Regulator). Captain Charisma and Regulator won the match, with Regulator continuing an attack on Mr.DEDEDE after the match until it being stopped by the Referee. However, Jaywalker decided to use his power for a World Title match immediately following the tag team match, quickly defeating Mr.DEDEDE and becoming a three-time World Heavyweight Champion.
Pain For Pride III
The main feud of Pain For Pride 3 began when Cyclone won the 2010 Grand Rampage match, eliminating both HRDO and Kevin Devastation last. Still being a member of The Black Hand, Cyclone's boss, Kevin Devastation, demanded Cyclone give him the guaranteed World Title match at Pain For Pride. Cyclone rejected the offer, and was soon betrayed by Kevin. Cyclone decided to pick the EAW Champion, Extreme Enigma as his opponent for Pain For Pride. However, Kevin Devastation was able to work out a deal to insert himself into the World Championship picture: Forfeiting his InterWire Championship, earning him a chance to face Cyclone in a one on one match, in which if he won, he'd be placed in the EAW Championship match, making it a triple threat. Kevin came out victorious over Cyclone, but Extreme Enigma wasn't to take the challenge lightly, getting the last laugh over both men just before the event.
The second World Championship match began when EAW World Heavyweight Champion, CM Banks, decided to start tryout matches against hand-picked opponents to see if they were worthy of fighting for his World Title at Pain For Pride. Banks went through Legends and rising Extremists until finally coming to the conclusion that no one outside of Generation Genesis was worthy of facing him for the gold. So Banks picked his long-time protege: Y2Impact, as his Pain For Pride opponent.
The Second big feud of Pain For Pride 3 took place through a series of events that all began when Robbie V struck a nerve with Generation Genesis, sticking up for his friend: The Heart Break Boy. Robbie challenged the returning extremist and new member of the Genesis: Lethal Consequences, to a "Loser Is Banished To Turbo" match. However, Robbie wasn't able to come out with the win over LC, being banned to Turbo. As his time on Turbo began, Robbie's attitude grew more dark and angry toward "the man who is responsible for all of this", claiming that if "that man" didn't accept his challenge for a match at Pain For Pride, then he'd MAKE him accept the challenge. No one was quite sure what Robbie's agenda was until the Grand Rampage, where he shockingly super kicked The Heart Break Boy during his World Title match with CM Banks, causing HBB to lose. The following Turbo, Robbie V made his way out to the ring dressed up as the Heart Break Boy, mocking his signature poses and finisher. The Heart Break Boy made his way out finally, looking to come to terms with Robbie. However, the only thing Robbie wanted was a match at Pain For Pride. While HBB refused Robbie's offer for a match, he instead came to the agreement that he would instead face Lethal Consequences, where if he won, Robbie would be reinstated onto the Showdown roster. On Showdown, Jaywalker added a new stipulation to the match that should Lethal Consequences win, HBB would be fired as Showdown General Manager. As HBB was near winning the match, Robbie V intervened, causing HBB to lose the match, but just as Robbie was being escorted out of the building by security, an angry HBB claimed that is final act as General Manager would be to make his match with Robbie V at Pain For Pride 3 official. Over the next couple weeks, Robbie and HBB fought back and forth on Showdown and Turbo leading up to the event.
Pain 4 Pride
Pain For Pride V
Pain For Pride VI
Pain For Pride VII
Pain For Pride VIII
In late 2014, a stable was made between StarrStan, Brian Daniels, and Devan Dubian to combat RAGNAROK that was named ELITE. After shortcomings against RAGNAROK, Devan turned on both Brian and Starr in a attempt to separate himself and push himself towards the world championship. After failing to become the King of Elite, which was won by Lannister, Devan and Brian were plunged into a blood-feud between the both of them as Devan had separated himself from the group at his expense. At Reasonable Doubt, Devan Dubian was able to defeat Brian Daniels and gain the victory over his rival. At the same event, StarrStan was placed against Ventura and Alex Anderson where the winner would become number one contender to the EAW Answers World Championship. StarrStan would be the one to win and become number one contender. The feud between Devan Dubian and Brian Daniels would not get any better as they would continue their feud at Reckless Wiring in a triple threat match that included Scott Oasis where the winner would enter the Grand Rampage at number 30. Devan Dubian would be victorious once again, claiming the number for himself. In the main event of the same FPV, Starr put his right to challenge for the Answers World Championship ever again on the line against Norman Hellion for the title. After a controversial interference with Lannister, Starr defeated Norman and became the Answers World Champion. At Grand Rampage, StarrStan retained his title against Psycho Brody and a shocking turn of events happened at the show where two men walked out with the Grand Rampage title shot, Devan Dubian and Brian Daniels. Both men were allowed to choose their champion to face and when both men wanted to reveal their choice, they both chose StarrStan as they wanted to prove they were the most "elite" out of the three. This also lead to the dispute of who was the best champion between the world champions, as Tyler Parker and Xavier Williams leading to a confrontation to include StarrStan at Triple Threat. Soon after this, the match between StarrStan, Devan Dubian, and Brian Daniels was made official. At Triple Threat, a five vs. five tag team match was made between captains Team Daniels and Team Dubian. Team Daniels won with the sole survivor, Alex Anderson pinning Devan Dubian. In the Champion of Champions Match, Tyler Parker defeated Xavier Williams and StarrStan by pinning Xavier Williams. At the following Showdown, Brian Daniels teamed with Liam Catterson to take on the team of Ventura and StarrStan while Devan Dubian would join the commentary table to get a closer look at the match and his Pain for Pride opponents. Liam Catterson would pick up the victory for his team as all three men would staredown one another, with Dubian not seeming impressed, StarrStan raising his championship high in the air, and Brian celebrating the victory.
Pain For Pride IX
Y2Impact pulled out a miraculous victory as he would win the Grand Rampage Match at Grand Rampage. He wouldn't decide on what champion to face until Triple Threat where after being a survivor in the Team Warfare Match with Scott Diamond, he would announce that he would be challenging for the EAW Answers World Championship at Pain for Pride. However, Phoenix Winterborn interjected and stated that he would cash in his Open Fight Gauntlet opportunity that he won at Fighting Spirit to challenge for the Answers World Championship against Ares Vendetta. Ares Vendetta would retain his Answers World Championship against Phoenix Winterborn, but HRDO would make an appearance after the match. He would make the announcement that Ares would defend his title against not only Y2Impact, but he would defend it against the man that defeated Y2Impact earlier in the night in Tyler Parker and the man that returned at the expense of the aforementioned men at Triple Threat in Devan Dubian. After all of this, Ashten Cross and HRDO would host a contract signing for all the participants at the end of Voltage. All of them would sign the contract and Ares would leave the ring, but Tyler Parker would soon strike and take out Y2Impact and Devan Dubian while making a statement that Pain for Pride would be his night and no one else's. On the final Showdown, Xavier Williams defeated StarrStan in singles competition. After that, a video package was shown of the rivalry that Mr. DEDEDE and Xavier Williams and also a confrontation between the two where both men stared at one each other with intensity.
Pain For Pride X
Following the loss of the EAW Unified Tag Team Championships at Dia Del Diablo, Brian Daniels set out on a mission: to face Robbie V in a match. However, Robbie V had been confined to a wheelchair and left in a catatonic state since his defeat at the hands of Mr. DEDEDE at Pain For Pride 7, as well as being in the care of his controversial son, Ares Vendetta. Daniels' challenge to Robbie was immediately met with skepticism by most, including Ares, who shot down the offer in place of his father and instead challenged Brian contend for his Answers World Championship. Brian repeatedly declined the offer, but Ares made certain the match happened until it was made official to take place at Territorial Invasion. During the bout, a desperate Ares grabbed his catatonic father at ringside and used him to get the upperhand on Brian before delivering potentially career-ending injuries to Daniels. Following the match, Ares continued his assault on Daniels, but briefly stopped when Robbie moved for the first time in a year, crawling to Brian's body before an infuriated Ares struck him several times with a chair before delivering a 5 Star Frogsplash onto the chair-wrapped right arm of Brian Daniels. Months later, Brian Daniels would make his return at Road To Redemption, seeking revenge upon Ares and successfully costing Ares the Extreme Elimination Chamber Match, his Answers World Championship, and breaking his arm in the process. The following week at the EAW Awards Show, Ares challenged Brian to a Trial By Combat in which Robbie would be in Brian's corner. The Trial By Combat proved to be a brutal encounter in which both men violently beat one another until Ares gained the upperhand, wrapping Brian's wrists behind his back with barbed wire. Before Ares could deliver the finishing blow, Robbie V stood on his feet, ripping the barbed wire baseball bat from Ares' hands and striking him with it, leading to Brian Daniels miraculously winning when Jaywalker threw in the towel for Ares. The following Showdown, the newly-reunited RoViper stood in the ring together for the first time in seven years, seeking to bring Brian's goal of a match to fruition. However, they were immediately stopped by Showdown General Manager, Damien Murrow, who instead assured there would be no match between them and instead placed them separately in matches at Reasonable Doubt, in which Robbie V would take on longtime rival, Jaywalker, inside a Hell In A Cell while Brian Daniels would challenge longtime rival, Darth Lannister, for the Answers World Championship inside a Hell In A Cell. At Reasonable Doubt, Robbie V, despite putting up a hard-fought battle, was beaten by Jaywalker while Brian Daniels was defeated by Lannister and injured in the process after attempting a diving headbutt from the top of the Cell structure. Still injured, Robbie was forced to compete against his son, Ares, in a contest at Showdown Supershow: Gold Mine, where he was eventually defeated after taking multiple blows to the skull with a ringbell, followed by a Pedigree Driver from the top turnbuckle. Damien Murrow, hoping to finish off RoViper once and for all, enlisted the help of the EAW Unified Tag Team Champions, The High Rollerz (David Davidson and Jack Ripley), making a deal with them to put their Titles on the line against RoViper at the Grand Rampage in exchange for the chance of ending RoViper's legendary careers. At the Grand Rampage, RoViper and The High Rollerz brutally beat one another with a variety of weapons, escalating when The High Rollerz hit Robbie V with a spike piledriver onto the exposed cement floor, forcing a motionless Robbie to be stretchered out. However, Robbie would soon return despite his injuries, leading to RoViper managing to beat The High Rollerz and win the Unified Tag Team Championships in the process. Tragedy struck soon after on the following Showdown, where RoViper's anticipated Championship Celebration was interrupted by a solemn, yet smug Damien Murrow, who informed everyone that, after being tested, Robbie V was forced to retire and relinquish his Unified Tag Title. A stoic Brian Daniels came out to immediately confront Murrow, who insisted Daniels move on and hand over his Tag Title, only to be met with a Caustic Echo and locked into a Fourth Seal by Daniels before security could pull Daniels off. That same night, a livid Damien Murrow instead forced Brian Daniels to defend the Tag Team Championships by himself against the former Champions, The High Rollerz. After a hard fought handicap match, Brian Daniels was defeated, losing the Tag Titles back to The High Rollerz. However, The High Rollerz continued their assault, attempting to hit Brian with a spike piledriver onto the exposed cement floor while Murrow looked on, before Brian's allies, Stuffed Crust, made the save. The next week, an emotionless Brian Daniels occupied the ring, asking for Murrow. An annoyed Damien Murrow made his way out, along with a team of security, ordering them to escort Daniels out of the arena. Daniels instead threw the gauntlet down and offered Damien Murrow his career in exchange for a match with Robbie V. A smug Damien Murrow accepted the offer, but added further stipulations that the match would take place at Pain For Pride X, but only if both men manage to make it to Pain For Pride X, as he would still have them both competing in matches until then. At Showdown Supershow: Resurrection V, Brian Daniels was forced to face off with his friend, The Pizza Boy, in which if The Pizza Boy lost, he would lose his guaranteed World Championship Match at Pain For Pride X while Robbie V was forced to compete with the man that left him broken after Pain For Pride 7, Mr. DEDEDE. The Pizza Boy would narrowly manage to defeat Brian Daniels after Daniels hesitated to win the match for himself, while Robbie V would defeat Mr. DEDEDE following an interference from Jacob Senn.
Pain For Pride Festival
.
Future
Pain For Pride XII is scheduled to be a three-day event set to be held between June 21, 2018 and June 24, 2019, at the Mercedes Benz Stadium in Atlanta, Georgia.
Dates and Venues
Event
Date
City
Venue
Attendance
Main Event[Note 1]
Pain For Pride
July 26, 2008
New York, New York
Madison Square Garden
20,543
HRDO vs Mr.DEDEDE with Special Guest Referee: CM Ronn
Masters vs. Tyler A. (c) for the EAW Championship
Jaywalker (c) vs. MVM vs. Carlito is Cool for the World Heavyweight Championship
Pain For Pride II
August 22-23, 2009
Los Angeles, California
Staples Center
16,188
The Heart Break Boy (c) vs. StarrStan for the Inter-Brand World Championship
Mr.DEDEDE vs. Jaywalker (c) for the World Heavyweight Championship
MaK (c) vs. Mister K vs Captain Charisma for the EAW Championship
Pain For Pride III
July 24-25, 2010
Chicago, Illinois
Soldier Field
65,760
The Heart Break Boy vs Robbie V
Extreme Enigma (c) vs. Kevin Devastation vs. Cyclone for the EAW Championship
CM Bank$ (c) vs Y2Impact for the World Heavyweight Championship
Pain 4 Pride
June 24-25, 2011
Houston, Texas
NRG Stadium
76,373
CM Bank$ vs. Mr. DEDEDE (with HRDO as Special Guest Referee)
Pain For Pride V
June 22-23, 2012
Bronx, New York
Yankee Stadium
58,903
Alexander Da Vinci (c) vs. Prince of Phenomenal for the EAW Answers World Championship
Pain For Pride VI
June 29-30, 2013
Seattle, Washington
CenturyLink Field
69,577
Scott Diamond vs. Dark Demon in a Company vs. Career Match
Pain For Pride VII
June 28-29, 2014
Ann Arbor, Michigan
Michigan Stadium
100,497
Mikado Sekaiichi (c) vs. Mr. DEDEDE for the EAW World Heavyweight Championship
Pain For Pride VIII
June 27-28, 2015
London, England
Wembley Stadium
90,503
StarrStan (c) vs. Brian Daniels vs. Devan Dubian in a Triple Threat Match for the EAW Answers World Championship
Pain For Pride IX
July 1-3, 2016
Miami, Florida
Sun Life Stadium
67,644
Ares Vendetta (c) vs. Y2Impact vs. Tyler Parker vs. Devan Dubian in a Fatal 4 Way Match for the EAW Answers World Championship
Pain For Pride X
June 24-25, 2017
East Rutherford, New Jersey
MetLife Stadium
84,732
Brian Daniels vs. Robbie V
Pain For Pride Festival
June 21-24, 2018
Las Vegas, Nevada
Las Vegas Motor Speedway
148,374
Diamond Cage vs. Rex McAllister for the EAW Championship
Pain For Pride XII
June 21-23, 2019
Atlanta, Georgia
Mercedes Benz Stadium
TBA
Theron Nikolas (c) vs. Jamie O'Hara vs Mr. DEDEDE vs. Darkane for the EAW Answers World Championship
Pain For Pride XIII
June 26-28, 2020
Philadelphia, Pennsylvania
Lincoln Financial Field
TBA
Mr. DEDEDE (c) vs. Jamie O'Hara for the EAW Answers World Championship