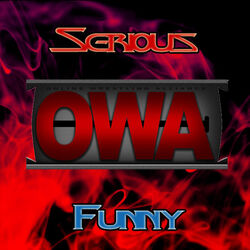 Online Wrestling Alliance (OWA) was an international wrestling promotion, formerly working on the bebo network. Online Wrestling Alliance is focused on bringing the new talent to the main event scene as well as keeping a few veterans in the spotlight, making a fresh main event scene for all those involved.
On February 28, 2013, Trip Johnson officially announced the change in the company's format. Rather than host the weekly OWA Fusion shows, the federation would instead host live events - matches taking place in various cities. Johnson also stated that the monthly PPV tradition would continue. As of April 12, however, the weekly show format has returned. In April 2013, OWA officially severed its ties with the Bebo Wrestling Network.
It was announced on February 17, 2014 that OWA would make a return as an independent promotion. Beginning with the March 21, 2014 edition of its weekly show, OWA has officially abandoned the count-out and disqualification rules from all of its matches. In 2015, the company finally closed its doors and merged with Down Under Wrestling.