Omega Wrestling Alliance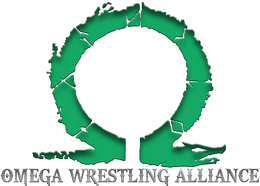 Omega Wrestling Alliance, Inc.
d/b/a
Omega Wrestling Alliance (OWA)
is an American professional wrestling promotion based in Philadelphia, Pennsylvania. It is a subsidiary of
Sinclair Broadcast Group (SBG)
, one of the largest television broadcasting companies in the United States.
OWA was founded in 2018 by Bob Taylor, who is also the company's sole owner. OWA holds a live weekly televised show, live events and PPV's (that is known as major events by the company). They hold these primarily in North America, with their weekly televised show, Kingdom taking place in the arena they bought in Philadelphia. In June of 2018, they would introduce a second brand called Olympus. In September of 2018, a women's-only brand, Odyssey, was brought into the fold.
History
Omega Wrestling Alliance was a simple idea kept under wraps for the early months of 2018 before being created in March by Bob Taylor in Philadelphia, Pennsylvania. After beginning to struggle with financing the company in the early stages of production, Aria Jaxon, Keelan Callihan, and CM Nas stepped in to financially back the company which ultimately sped the production process along. OWA also partnered up with Sinclair Broadcast Group, Tressler Insurance, and Novacaine Design and ultimately, the announcement of a debut show was made just a couple of weeks later. The first show, Kingdom I, was held on April 15, 2018 on the FXX Network. Kingdom ultimately became known as OWA's flagship show and is premiered live every Sunday from The OWA Arena in Philadelphia.
With the company's fast-growing success, they were able to hold their first ever pay-per-view on May 13 in Hardcore Havoc which drew a sold out crowd in San Diego, California. Eventually, the promotion was able to fund a second show as the roster was beginning to grow a large amount. With the creation of Olympus, a draft show was held where the OWA roster was split into two. Olympus moved to the west coast and is premiered live every Friday in Los Angeles, California while Kingdom remains on the east coast in Philadelphia. In early September, the women were moved to their own exclusive brand, Odyssey, which airs every Saturday night from Chicago, Illinois.
Championships and Accomplishments
Championships
Other Accomplishments
| Accomplishment | Latest winner | Previous winner |
| --- | --- | --- |
| Clash of the Titans | Aria Jaxon | N/A |
| Women's Clash of the Titans | Natalie Cage | N/A |
| Athena's Cup | Eris | N/A |
| God of War | Moongoose McQueen | Bull Connors |
| Ascension to the Heavens Briefcase | Gareth Cason | N/A |
| Apollo and Artemis Tag Team Classic | Ground Zero | N/A |
Community content is available under
CC-BY-SA
unless otherwise noted.