Natasha Rose
basic information
RING NAME(S)
Natasha Rose
BILLED HEIGHT
5'7" (1.70 m)
WEIGHT
138lbs. (50 kg)
BORN
July 7th 1988 (age 27)
HOMETOWN
Miami, Florida
BILLED FROM
Miami, Florida
COMPANY
(HKW) - Hard Knox Wrestling
BRAND
{{{brand}}}
advanced information
ALIGNMENT
Heel
THEME SONG
"Going Under" By Evanescence
STYLE
Brawler
FINISHER(S)
The Reality Check (Botox Injection), Pride of Germany (Cradle DDT), Thorns of a Rose (Inverted sharpshooter / double chickenwing combination)
TRAINER(S)
N/A
HANDLER
Matthew Choquette
professional career
PRO DEBUT
July 22, 2014
RECORD
37-13-0
ACCOMPLISHMENTS
2x UWF World Tag Team Champion, 2x UWF Euro~Asian Champion, 1x UWF World Heavyweight Champion, 1x UWF Hall of Fame Inductee (Twisted Roses Tag Team) , 2x LAW World Tag Team Champion
Natasha "Maria" Rose
Natasha Maria Rose was born on July 7th 1988 in Miami Florida. During her childhood along with her sister, Ciara Rose. Natasha was always wanted to be better than everyone else. What ever advantage she could get over people she took it. Along with that trait, Natasha was always a competitor even at a young age. BY the time she was sixteen she was already getting into fights with girls at school which eventually got her expelled form her local high school. When she turned eighteen that's when things turned for the worst, one day after coming home from her usually morning routine at the local gym in Miami, she walked in to see her grandparents and her sister with the local cops. Natasha at first thought she was getting arrested again which as happened to her before. When they told her what had happened her whole world fell about.
What happened was, when Natasha's parents were at a store trying to get some last minute things when a robber took them hostage. When he was about to leave with the money he decided to grab Natasha mother which sparked anger in her dad and lunched at him. Bad idea, the robber shot both him and her mother and fled the scene. Natasha spend the next four years thinking about the horrible night and knew she couldn't stay soo, she ran away.
She ran away and took whatever money she had left on her and fled to Germany where she spend the next four years mastering her craft, her skills trying to be the best wrestler she could be to honor her family who were former wrestlers in their own right but retired when Natasha was born.
On July 14th Natasha has finally arrived back in the United States after being in Germany for four years with one goal in mind. Its not to get along with her long lost sister, its to become the next big thing in wrestling and to confront the fear that she ran away from four years ago. UWF has given Natasha that chance and will begin her journey to super stardom. After leaving both LAW and UWF, Natasha took a break from the wrestling scene and had a beautiful daughter. Naming her after her sister and fellow Twisted Rose member, Seira "Daniela" 
Personal Life
During her time in UWF Natasha met many fans who wanted to be her and many people who wanted to stop her reign of terror. Natasha wasn't loved by many people but only a few. Even though her and Ciara fought they were still the best off friends. Soon she met many new people, Christine Nash who was her best friend for a long time before they soon fell in love for each other. During their relationship Natasha learned what it truly meant to love someone and show true feelings.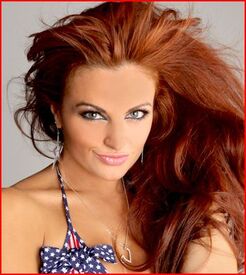 During October of 2014, Natasha became Mrs. Natasha Nash by marrying Christine as Christine surprised her with a trip to Hawaii with all of their friends and families. Natasha has never been happier and she hopes to have a happy marriage to Christine for the rest of their lives if it goes that far. They would soon get a divorce towards the end of 2014 where Natasha is currently engaged to her new fianci, Hope Harris. After two more failed marriages after leaving Hope Harris. Natasha took a break from the relationship part of her life and now finds herself in her current relationship the first in years with 19 year old model, Xavier Reynolds.
Ultimate Wrestling Force (2014-2015)
After returning from her 4 year stay at Germany, Natasha soon made her presence known by announcing on twitter of her recent availability she was approached by UWF Owner Natasha Dragonali who would later become one of her closet friends and allies. After working out a big max contract, Natasha made her debut on July 22 of 2014 where she defeated Jessie Lockheart and advancing to the Semi-Finals of the UWF World title tournament. She would soon face a man called Guy who Natasha defeated easily to move on to the Finals. Natasha was heavily favored to win the World title at UWF's Phoenix Rising but it was the new comer Nebula who would win the title. He would later relinquish the title and leaving the company months later.
Natasha had a decent run after the PPV. She would go on to win the UWF World Tag Team Championship with Jessie Robertson who would leave the company weeks later. Without a partner Natasha would go through a series of partners. First it was her best friend Nash until a ppv tag match cost Nash's spot as Natasha's partner to be handed to Natasha's own sister Ciara. She would hold that position until Nash would eventually regain her spot. Natasha would later on win her second championship of her career but things didnt go so well. After Nebula's departure, Natasha Dragonali had to make a scheduled tag match into a match for the UWF World title which Natasha for the second time failed to capture the gold and Moxie winning it.
Natasha would find out that on October 26th at the Second Chance ppv that her Euro-Asian Championship would be retired but that didn't come with some bad and good news. Natasha would soon find out she was scheduled in a fatal four way with Moxie the Champion defending against Natasha, Christy and Natasha's own wife, Christine Nash. Natasha would soon go on to actually win the World title but with a twist. She is currently co-holding it with Moxie himself. With a one on one match scheduled at the next ppv between the two. Natasha plans to show the world why she deserves to be called World Champion. Natasha would leave mid way in 2014 to pursue other wrestling activities but later in early 2015 would return and now is a two time Euro-Asian Champion and set to team with her former enemy, Johnny Moxie at this upcoming UWF ppv event. As She and Moxie went on to defeat Hunter and Jessie they formed a new team called, Ring Royalty. Later that same night, Natasha and Moxie pulled double duty and faced the reigning Tag Team Champions for the titles. Natasha and Moxie pulled off the win as Natasha became a two time UWF World tag team Champion continuing to show why she is one of the UWF's best star. Natasha would soon depart the company after a lack of compeition.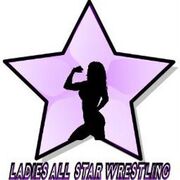 LAW Wrestling (2015-2016)
When Natasha UWF many didn't know where Natasha would head next but luckly thanks to her ties with her ex wife, Christine Nash. Natasha was able to land a job with a small but fast growing company in LAW. Natasha didn't take long to make a name for herself within the company. She soon formed the greatest faction in the history of LAW in the Twisted Roses. Natasha would soon go on to hold the LAW World Tag Team titles on two seperate times. Once with her ex wife and hall of fame tag partner Christine Nash before she departed the company due to her first pregnayc. When Christine left, fellow Twisted Rose member, Seria Daniela took the title as they became a two time tag champions. LAW would never feel the same again once the Twisted Roses lost the tag team championships, Natasha would leave LAW with two issues against the company. ONe being many people close to Natasha saw she felt like the board of directors weren't using her propertly backstage or on air with lack of TV time and no pay raise as she was promised within her contract. The second issue was, Natasha felt the company wouldn't give her the proper singles push that Natasha begged the company to give her besides handcuffing her to the tag division itself. With those two issues and her upcoming pregnacy to think about. Natasha had no choice but to leave LAW for the time being.
(HKW) Hard Knox Wrestling (2016-Present)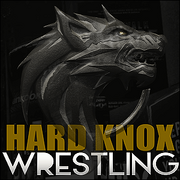 After having her child and months of rehabing getting back into the swing of things. Natasha made her statement via twitter about her intentions of returning to the ring. Many sources close to the Natasha camp that she would resign with LAW and reform the powerful group known as the Twisted Roses even with her ending on bad terms with the company. Natasha didnt keep LAW out of choices for her return. Natasha did keep an open mind about returning to LAW but thats before on March 14th of 2016 when she was watching at her house as HKW War Games ppv aired. Natasha was hooked to the product, the wrestles. The faith the company had with them just made Natasha's choice of a company that much easier. Natasha finally gets the chance to prove not only to herself but to many of the doubtes who thought Natasha's early career success was a fluke and she couldnt hang. With the top-tier legit talent within the HKW doors, Natasha gets the chance to be apart of something great with HKW. No scheduel date of Natasha's debut match but once more details fly in we will inform you all. Stay tuned.
Community content is available under
CC-BY-SA
unless otherwise noted.