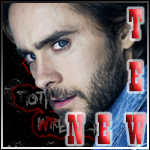 Mike Park
(also known as
Hybrid
) grew up in Ottawa, Ontario Canada. Always loved wrestling, and had a passion for it. Despite being quite small in size, he was determined to be a champion and a wrestler. He signed with GTWF, then MEW, then went back to the GTWF. He is currently working in both ACW and ACW: LVCW.
The Complete Biography Of Hybrid
Early life
Born on July 20, 1983, Mike Park was born in Ottawa, Ontario. His father Robert was a wrestler for an Indy federation that has been disbanded. His mother Nikki was a stay-at-home mother who raised Mike Park in their apartment in downtown Ottawa. At the age of fifteen, Mike's father was killed in the ring after winning his only match. This event was what inspired Mike Park to begin training to follow in his father's footsteps. Hence why he took up his first ring name 'Soul Breaker' to pay homage to his father whose ring name was 'Soul Keeper'.
Training
At the age of seventeen, Mike Park began training at a local gym and was tutored by the gym owner, who just so happened to be a former wrestler and friend of Mike's father. Once while training, Mike accidentally botched an aerial move and ended up breaking his neck. This had him sidelined for about three years. However, once he was clear to begin training, Mike took up wrestling again with a more focused attitude.
Searching for Federations
In 2004, Mike had finished his training and had developed his own unique style, which blended High Flying, power, and mixed martial arts. With these corresponding moves in his arsenal, he often contemplated changing his ring name to Hybrid, due to the fact he was a Hybrid wrestler. Upon having all this talent, Mike set off to find his first federation that would take him in and sign him to a contract. Many turned him down, except for one. And surprisingly, it was the major federation in the world.
Debut
On July 1, 2006, Mike Park was signed to a six-month contract with the Gametalk Wrestling Federation. With the ring-name Soul Breaker, Mike Park was set to make an impact within the federation. In his first match against a reckless rookie, Redmann, Mike Park showed heart and determination. Despite losing his first match, he did go way over with the fans. And thereby set the stage for one of his biggest rivalries of his life, which is still ongoing.
First Faction
On July 14, 2006, Mike Park had formed a faction with the likes of four newcomers, Daron The Affliction, Axel Stone, Brock Lock Two, and Johnny Jaguar, who went on to be called Johnny Nailz. The group lasted for only about three weeks when a scuffle broke out amongst its members. It died during a six-man tag team match against GTWF veterans; Justin Hunt, Accident, and The Xecutioner. Mike and Johnny would never truly be friends after that. They would however be involved in several conflicts which ranged from Tag-Team Matches to even title matches. However, more often that not, Mike Park would come out victorious proving to be the better of the two.
The Birth of The Omega
One day during training, Mike Park had requested that one of his trainers let him try something out. There was a move that Mike had been wanting to try out for some time. Since his regular finisher 'The Annihilation' was easily botched or avoidable, he needed a move that could serve as a backup or even take some spot light away from some of the Main Eventer's in the fed, seeing as Mike was only a mid-carder at the time. Upon trying out his new move, which can only be described as a Double Underhook flip facebuster, Mike discovered just how deadly it was. After using it at a few house shows the fan reaction to the new move was off the charts and therefore he used it on a regular basis, making it his main finishing move.
Main Event Wrestling
The upcoming fed Main Event Wrestling had taken a liking to Soul Breaker (who was now known as Hybrid) and his style of wrestling. MEW GM Greg Grateland noticed that Mike's contract with GTWF would be expiring soon, and asked him if he wouldn't mind giving MEW a shot. Mike accepted, and told GTWF management that he would be leaving. During his final match in GTWF for that time being, Mike Park fought close to fifty other men in what can only be known as the most deadly match in history. The Lockdown chamber clamed many victims and shortened careers. After suffering major injuries, Mike Park had no choice but to join MEW two months later than expected.
Main Eventing Main Event Wrestling
After only two matches in MEW, Hybrid had taken the fed by storm, captivating audiences worldwide and also being in the Main Event in his third match. After winning the match cleanly, Mike Park was then assaulted by GTWF member, Johnny Nailz. After the assault there was an announcement for MEW's first Pay-Per-View, Genesis. It was going to be Hybrid versus Johnny Nailz in a hardcore match. With only revenge on his mind, Hybrid destroyed Johnny Nailz and also hit one of his biggest moves of all time... The Omega off of a ladder. With Johnny taken care of, Hybrid looked toward the title scene.
First Title
At MEW's second ever Pay-Per-View Ground Zero, Hybrid was set to face off against Su'Preme Ali for the United States Championship. The match was a thirty minute Iron Man Match. After just barely winning, Mike Park had finally won a singles title. This would be the first in a long list of titles that Mike would win.
The Biggest Night of His Life
December 24, 2006, MEW had just underwent serious management changes, after being stripped of his US title, Hybrid was placed in a 25-man gauntlet for the new major title of MEW, The Universal Championship. After giving it all he had, Mike Park had won the biggest title of his life after going through 24 other men, some major veterans. Hybrid would become the first Universal champion and would eventually lose the title to Fate.
Controversy
MEW would yet again go under new management when Tim Kamen would take over MEW. Mike and Tim never got along, and during an emotional time for the fed, Mike lashed out at Tim only to have Tim's wife Lilly get involved. Mike would yet again PWN her, and therefore Tim would fire Hybrid from MEW and would also place him on many blacklists as well as many other e-fed websites for people to avoid. Despite making false accusations against Hybrid, no one really bought into it. Without Hybrid, MEW slowly died. We are also unaware of the conflict between Hybrid and Tim has ceased.
Rejoining GTWF
Hybrid would rejoin the Gametalk Wrestling Federation just in time for the annual League. The knowledge and moves that Mike had learned in MEW would play to be quite useful as Hybrid would finish second overall for the entire league. Narrowly losing, but making an impact nevertheless.
Rejoining MEW
Tim Kamen was fired from MEW by the new owner Chris Phoenix. The set the stage for Hybrid's return, even though it was only for a short period of time. Hybrid was immediately handed one half of the vacant MEW tag titles. Later on he would defeat Sam Madison for the New Age championship. With his final match approaching, and wanting to only work for GTWF, this set the stage for the final match in MEW history.
Hall of Fame
For a special stipulation, if Hybrid were to defeat Bad Boy Tony and win the Global Championship, then he would become the first ever inductee for the MEW Hall of Fame. Hybrid won, and not only became a Hall of Famer, but the only Grand Slam Champion in MEW history. Hybrid then went on to only work for the GTWF.
The Apocalypse
Hybrid would have a long outstanding feud with The Apocalypse. He would prove to be Hybrid's biggest rival in his entire history as a wrestler. Their feud would escalate heavily and nearly had both men killing themselves in a Three Stages of Hell match for the GTWF Intercontinental championship. Hybrid would win the title, and would soon change his ring name back to Soul Breaker. He is also currently still champion. At GTWF Wrestle Mania Six, Soul Breaker and The Apocalypse ended their year-long feud in a Hell in Cell match, where Hybrid would come out victorious...
Late GTWF Days
Mike Park would become the runner-up in the 2007 GTWF Royal Rumble, nearly earning a shot at the GTU at GTWF Wrestle Mania VI. Mike Park would enter at #21 and would then be eliminated by Cruze after having the Omega countered into a slam. Mike Park, would go on to Wrestle Mania to defeat his long-time rival in a Hell in a Cell Match, that being, the most intense match in his career. After hitting the Annihilation off a ladder, on the top of the cage, and through a burning ring... it is a mircale he is even still alive.
Other Federations
Mike Park had joined other federations located on the G-fed network. His earliest federation on the g-fed network was Genocide Wrestling, where Mike was getting a taste of what g-fed was all about. Some say he never really tried in GW, and therefore never showed off his true abilities. He would then work for the LEWA and would have a solid run.
In 2013, Mike Park faced Seth Iser in a losing effort at NEW/TEW Edge of Extreme.
Lightning Extreme Wrestling Assocation
Mike Park would take the LEWA by storm, winning a triple threat match against Chris Raynge and Johnny Nailz to capture the Total Action Division Championship. At the time of working in the LEWA, Mike was also currently still IC champion in the GTWF, however, Mike would lose that title to Ryan Rage. His attention was then completely focused on the LEWA, where he would eventually vacate the TAD title due to injury, but would then return and would capture the LEWA Liberty Heavyweight championship! He is currently the longest-ever title holder for that belt. That was, until he brought the title to Total Annihilation Wrestling after losing a match to Jason Blade. After being annoyed by the LEWA's antics and unprofessional manner, Mike Park would leave for another federation, ACW.
Augusta Championship Wrestling
Mike Park would join ACW after leaving the LEWA. He would join both ACW networks in LVCW and the tegular ACW brand. Mike would impress the staff on both brands, and would be ranked #1 on the power twenty on LVCW, three times out of four. The other time, he was ranked second overall. Mike Park also took ACW by storm, as he got pushed right into Main Event-level matches against stars such as Fongule and Princeton Pike. Mike is also currently an LVCW tag-team champion with Roger Stevens.
Present Day
Mike Park is currently dating or is said to soon to be engaged to former MEW women's champion, May Tain. May Tain, who is best described as a combionation of Carmen Electra, Summer Glau and Velvet Sky. Mike is also a father and is going on twenty-four years old.
Stats and Figures
GTWF Record: 21-13-4 MEW Record: 15-3-0 GW Record: 1-1-0 LEWA Record: 16-4-0 PWR-1 Record: 1-0-0 FCW Record: 5-1-0 LVCW Record: 4-0-0 ACW Record: 1-1 Overall Record: 61-25-8 (Some federations / events not listed)
Total Title Matches: 27
Former Names: Soul Breaker, Soul Breaker X, Hybrid, Mike Park
Longest Match: GTWF Wrestle Mania VI - Hell in a Cell - versus Apocalypse - 73:21
Past Factions and Tag-Teams: Ultimate Killing Machines, The Anarchists, The New Mark of Excellence, The Ultimate Vending Machines, Generation Next, Soulless Entities
Former Rivals: Johnny Nailz, The Apocalypse, Chris Phoenix
Pay-Per-Views Headlined: Ground Zero, The Fight Before Christmas, Global Genocide, Rage in a Cage, Day of Reckoning, Heart & Soul VI
Past Honors: Runner-up in GTWF League 07, Winner of the Universal Gauntlet Match, MEW Match Writer of the Year, MEW Owner, FCW Owner, Final Five in Royal Rumble 06, Runner-up in GTWF Royal Rumble 07
Inspirations: Chris Benoit, Robert Park, Bret Hart, Shawn Michaels, CM Punk, AJ Styles, Ultimate Warrior, KENTA, Finlay, Johnny Perfect, Rick Astin, Dan McMahon, Kurt Angle
Years Pro: Two
Entrance Themes: Headstrong by Trapt, Superstar by Saliva, Victim by Eighteen Visions, My Plague by Slipknot, I am Hated by Slipknot, What I've Done by Linkin Park
Past Titles
10x GTWF Vanguard Champion (Won via Hardcore rule in effect)
1x GTWF Intercontinental Champion - Beat: Apocalypse; Predecessor: Ryan Rage
1x MEW US Champion - Beat: Su'Preme Ali; Predecessor: Title was then defunct
1x MEW Universal Champion - Beat: Everyone in the fed; Predecessor: Fate
1x MEW Tag-Team Champion - Beat: Was given one half of vacant titles upon return; Predecessors: XXX and Jake Moltres
1x MEW New Age Champion - Beat: Sam Madison; Predecessor: Vacated Title
1x MEW Global Champion - Beat: Bad Boy Tony; Predecessor: Vacated
1x FCW Melee Champion - Beat: Wade Merchant; Predecessor: Dominick Damage
1x LEWA Total Action Division - Beat: Chris Range; Predecessor: Vacated Title
1x LEWA Liberty Heavyweight Champion - Beat: Shawn Mazein, Wildthing, Ace Static ; Predecessor: Brought title to TAW
1x LVCW Tag-Team Champion - Won a Battle Royal ; Predecessor: None yet
Memorable Matches =
Hybrid vs. Johnny Perfect vs. Devin Reilly vs. Muse - GTWF Wrestle Mania V - Money in the Bank Safe Match (Loss)
Hybrid vs. Johnny Nailz - MEW Presents: Genesis - No Holds Barred (Won)
Hybrid vs. Su'Preme Ali - MEW Presents: Ground Zero - 30 Minute Ironman Match - United States Championship (Won)
25-man Gauntlet for the MEW Universal Championship (Won)
Hybrid vs. Fate vs. Chris Phoenix - Global Genocide - Universal Title - (Loss)
Hybrid vs. The Xecutioner - GTWF League 07 Round One Match (Won)
Hybrid vs. Johnny Nailz - GTWF League 07 Round Three Match - Rusty Nailz Match (Won)
Hybrid vs. Noish vs. Kalvain vs. Jay Smith - 60 Min Ironman Battle Royal - GTU (Runner-up)
Hybrid vs. The Apocalypse - Heart and Soul VI - Three Stages of Hell - IC Title (Won)
GTWF Royal Rumble 07 (Runner-up)
Hybrid vs. The Apocalypse - Hell in a Cell (Won)
Signature Moves
Three Souls - Three DDT's in a row ; Mike's different and almost controversial way to pay tribute to Eddie Guerrero
The Omega - The Flip Pedigree. Arguably the single greatest move and deadliest in the world. Only two men have ever kicked out of this move.
The Annihilation - The Shooting Star Press Senton Bomb #2 ; Mike's very rare and best aerial move in his arsenal
Copyright 2007 GTWF INC, All Rights Reserved
Community content is available under
CC-BY-SA
unless otherwise noted.