This article needs to be cleaned up.

A user has nominated this article for cleanup. This means it needs to be improved to comply with the standards set in the help guide. If not improved within a month of the notice being put up, it may be deleted.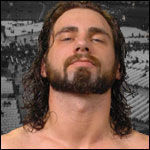 Matt Flame was born on July 23, 1981. He currently wrestles in Assylum Wrestling Association.
http://ewrestling.wikia.com/wiki/Assylum_Wrestling_Association
Wrestling career
Matt Flame debuted in 2003 by starting in the Backyard Wrestling Entertainment with the name, Matt "The Monster" Suki. He has also gone to Florida Developmental League, and Hardcore Extreme Wrestling and TwoStars.
Personal life
Matt Flame's Real Name is Matt Flamoa. He currently resides in Cincinnati, Ohio. But was born in a subarb of Orlando, Florida.
Signature Moves
Backbreaker (http://www.youtube.com/watch?v=f9YbRPrm6aU)
B.M.E. (http://www.youtube.com/watch?v=e5m7P-xGb28&NR=1&feature=fvwp)
Monster Buster (http://www.youtube.com/watch?v=HDyiJkToGRM)
Finishers
Cincinnati Plunge (http://www.youtube.com/watch?v=4nPILV_Da7U)
Spinning Implanter (http://www.youtube.com/watch?v=83sowVpQz9g)
Corkscrew 0.1.0 (http://www.youtube.com/watch?v=k0jTBacQnT0)