Limmy Monaghan

Limmy Monaghan at Territorial Invasion 2021
Birth name
Jay Monaghan
Born
April 15th, 1994 (age 27)
Glasgow, Scotland
Resides
Beverly Hills, California
Professional wrestling career
Ring name(s)
Limmy Monaghan
Billed height
6 ft 4 in
Billed weight
224 lbs
Billed from
Glasgow, Scotland
Trained by
Debut
February 7th, 2012
Jay Monaghan (born April 15th, 1994), better known as Limmy Monaghan, is a Scottish professional wrestler currently signed to Elite Answers Wrestling where he competes on the Showdown brand.
Early Life
TBD
Professional Wrestling Career
Independent Circuit (2012-2020)
On February 7th, 2012, Limmy Monaghan made his professional wrestling debut in a local indie-wrestling promotion in Scotland, however, he would do nothing notable. That would be until a Seattle-based company ran by Walter 'Walt' Bivens would reach out to Limmy to come and wrestle for them. Notoriously this company has been reckless in handling it's superstars, and have had dangerously violent matches, however, Walt would view him as a prodigy. He'd see a star in Limmy Monaghan and would help build him up to where he is today, as he put him against all kinds of superstars so he could hone his craft. He was destined for success, but before he could win any form of World Championship, he was signed to Elite Answers Wrestling.
Elite Answers Wrestling (2020-present)
Voltage Debut
April 5th, 2020, Limmy Monaghan made his debut along-side Mark Macias, his future tag team partner, against Maxwell and Gavin McArdle in a successful bout on the Voltage brand. He and Mark would rarely, if ever get along at first, and that showed when they were defeated the following week by Komatsu Ogawa and Shawn Sturgis, The Unique Ones.
Grand Rampage 2020 and Fighting Spirit 2020
After the loss, the duo would compete in the famous 'Grand Rampage' match, with this one featuring 40 superstars. Monaghan would enter early on, and put in a good showing, but ultimately wouldn't get any eliminations, nor win the match. Later on in his Voltage tenure, he would find himself in a feud with Terry Chambers and Dr Bethany Blue. After a few weeks of back and forth, and even a draw singles match between Terry and Limmy, The Grand Athletes wouldn't be successful in their first FPV tag team match.
Pain for Pride 13
Following this, Mark and Limmy would begin to call out the EAW Unified Tag Team Champions, Fire & Ice, in hopes of getting a championship opportunity. After a shift in attitude, and a dirty loss to the hands of The Covenant, a one on one match with Colby Sol would be set, with the winner receiving the title shot. Luckily for both men, Rex McAllister decided to allow both The Covenant and The Grand Athletes a shot. Despite this, Limmy would be crowned the winner, albeit by disqualification, picking up some momentum heading into Pain for Pride. After an incredible match, The Grand Athletes would come up short again, suffering a loss to Fire & Ice.
Dynasty Debut and Rise To Prominence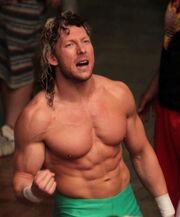 After Pain for Pride, the draft ensued, and The Grand Athletes would find themselves on the red brand, Dynasty. In their first match-up, they would face off against the rising team of Harper Lee and Sarah Price, only to lose, despite hyping up a change for multiple weeks. That change would soon come the following week, as they faced The Loser's Union (TLU) for a shot at Fire & Ice. Unfortunately for their opponents, TLU, Jason McKormick grew weary of TLU, and the idea of being a loser, and in general lost all care. They struggled to stay as a team after losing once more, and so they disbanded. However, this one victory for The Grand Athletes would not be their last, as the next match for Limmy would be against long-time friend of Rex McAllister, James Ranger. In order to prove himself worthy, Limmy defeated Ranger ahead of his Operation: Doomsday tag title match. When that match came around, The Grand Athletes shocked the world, becoming the new EAW Unified Tag Team Champions, defeating one of two hall of famers in their careers. The next hall of famer would be Chris Elite, alongside Andre Walker, in their next appearance on Dynasty. Over the next few weeks Mark and Limmy would pick up multiple victories as a tag team, only suffering losses in singles matches. They would then enter a feud over the championships with The Realm, consisting of Sarah Price (formerly), Harper Lee, and Sierra Bradford.
Fall of The Grand Athletes and Singles Run
At Territorial Invasion (2020) Limmy Monaghan and Mark Macias would go on to lose the EAW Unified Tag Team Championships to The Realm in a Flaming Ladders match, a match of which Mark Macias would be temporarily out of action, due to being blinded by fire. As of recent he has started to make progress in his recovery, however has not been medically cleared to compete, but continues to produce movies, even making somewhat of a cameo in Strawberry Steve's promos.
After this match, Limmy Monaghan would find himself in a feud with SEBAS, his first singles feud to date. This all started when Limmy interrupted SEBAS during an interview, to break the news of Mark Macias' injury. Due to feeling disrespected, SEBAS would challenge Limmy to a match at House of Glass (2020), to which he would accept. After taking the match to a personal level, insulting SEBAS' family and mixing up his nationality, the match stipulation would be set as a Glass Weapons match. In the build up to the match, Limmy would be successful in multiple matches, most notably against Lethal Consequences, who would later win the EAW World Heavyweight Championship months later. At House of Glass, Limmy would successfully defeat SEBAS with his finishing move 'The Crowning' onto a chair, and later on in the night, cementing his role as a villain on the Dynasty brand, as he joined up with Mason Massacre to injure SEBAS with a Con-Chair-To that he would become synonymous with later on in his career.
PURE Championship Run
Following his victory over SEBAS, Limmy would instantly set his sights on the EAW PURE Champion Dray Fontana, however, it seemed Adam Lucas had got to him first. In a back and forth battle of words, Dray would decide to face both of them, which gave Limmy no reason to stick to talking, so he and Mason would then attack Dray Fontana and Adam Lucas, and Limmy would hold up the PURE Championship. Over the coming weeks, this feud would get even more heated, as Mason and Limmy would defeat Dray and Adam, giving Limmy the extra edge ahead of the match, and giving Mason the revenge for when Adam had beat him prior at House of Glass. However, that alignment would come to an end, as Dray Fontana would attack Mason with his OWN Con-Chair-To using the steel steps, putting Mason on the shelf, later he would not come back, giving Limmy a metaphorical curse to tag teams. On the go-home show of Dynasty, there would be a three-way interview with the PURE Championship match competitors, later resulting in Adam Lucas and Limmy Monaghan getting into a heated argument, resulting in Limmy driving Adam's head into a car windshield after finding his location, taking him out of the match.
With a one-on-one match set in stone, Limmy Monaghan and Dray Fontana would have a back and forth match, resulting in Limmy picking up his first singles championship in EAW, crowned as the self-proclaimed "PURE King", a moniker that would later change to Monarch just after Pain For Pride. After winning his championship, he would be inserted into a tag match at 'A Sweet Saudi-Swedish Christmas Miracle' on Team Dynasty, alongside Jake Smith and MITSUBACHI, vs. Team Showdown, consisting of Ryan Wilson, Jon Kelton, and Maxwell. Unbeknownst to everyone, however, Limmy and Jake were in talks of forming a stable, and they'd reach out to Maxwell to join them. Maxwell would turn his back on his team, joining Limmy and Jake, and being traded over to Dynasty, forming what would become known as Insurgency. After EAW returned from break, they would then announce a 4th member of this stable, which would become Donovan Duke, and combined they'd be set to rule over Dynasty, and the King of Elite Tournament.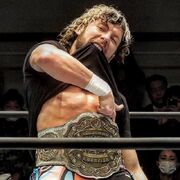 But in said tournament, Limmy would be eliminated round-one, due to interference from a returning SEBAS who wanted a shot at the PURE Championship, and revenge for Limmy taking him out of action. This would frustrate Limmy, and a few months later, after SEBAS failed to prove his worth to the shot, Limmy would savagely attack SEBAS, taking him out of action again, and has yet to return. Seeing enough of this, Adam Lucas and MITSUBACHI would look to end Insurgency's antics, as they challenged them to a match at King of Elite, which they accepted, and the match was set. Joined by James Ranger, the trio would fail against Insurgency, which would lead to the downfall of Adam and MITSU's friendship, and Limmy's PURE Title reign overall.
The following Dynasty after King of Elite, Limmy would make his first title defence against Charlie Marr, who was fresh off a return, and was on a hot-streak. After a back and forth battle of words, then a back and forth match, Limmy would overcome the challenge, albeit with help from Visual Prophet, and retain his Championship. After the match, a returning Chris Elite would attack Limmy, after Limmy put him on the shelf, and would set his focus on the PURE Championship, the first person to step up. On the other side, MITSUBACHI and Adam Lucas would fight over who deserves the championship shot, and this match was going to take place at Reckless Wiring, only for MITSU to be stuck in Japan due to COVID-related reasons, and because of this, Adam Lucas would be inserted into Chris Elite vs. Limmy Monaghan, making it a triple threat at the last minute.
Rise To The Main Event Scene
At Reckless Wiring, Adam Lucas would defeat Limmy Monaghan and Chris Elite in a Fight Pit match, stopping the PURE Title Run before it became unstoppable, and forcing Limmy Monaghan to tap out after a long time in the Triangle Choke. Along with Insurgency's injuries, that would cause Limmy to fall into a dark place, however, they would quickly recover. After it was revealed Maxwell being blind was all a ploy, Insurgency would defeat the newly-crowned World Heavyweight Champion, Xander Payne, the new PURE Champion, Adam Lucas, the New Breed Champion, Andre Walker, and the former World Heavyweight Champion, Lethal Consequences, and set themselves up for recovery. This would later put Limmy in the Grand Rampage match.
In the build up to this match, Limmy would find himself in a Fatal-Four-Way featuring his partner Jake Smith, Impact, and Lethal Consequences, however, that match would get no result as the rest of the Grand Rampage participants would attack these men and cause a no contest due to how uncontrollable it would be. Insurgency would want to make Grand Rampage's entire FPV theirs, as Maxwell would face Adam Lucas for the PURE Title, and the rest of Insurgency would be in the Grand Rampage itself, however, it would be another bad night, as all of them would fail. However, Jake and Limmy would both have amazing Grand Rampage performances, which would later propel them even higher.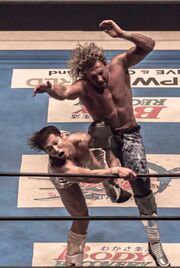 Following the Grand Rampage, Maxwell would reveal his displeasures with Insurgency, ahead of their Dynasty Main Event against DEDEDE, Impact, Lethal Consequences and Visual Prophet, and blame Insurgency for his loss. Due to him taking matters into his own hands, and believing he is bigger than Insurgency, they did as they'd promised, and betrayed Maxwell, putting him on the shelf, and kicking him out of Insurgency. After this, they'd set their sights on the upcoming FPV Battle of Egypt, where they would work their way into the No Way Out match, with the winner going on to face Xander Payne at Pain For Pride in the Main Event. The match would feature himself, Jake Smith, Chris Elite, Impact, Lethal Consequences, and Charlie Marr. This being Limmy's first FPV Main Event, and a shot at another one, he would have to push himself to come out on top, however, this wouldn't happen. Again he'd come up short, after almost succeeding, Impact would cover Charlie Marr, and put himself into the Main Event once again. This would lead to Limmy being at the lowest point he's ever been, despite being on top of the card more than he ever has been.
Again, Limmy's performance would give him another opportunity to get a World Title Opportunity, as it would be announced he'd face Jonny Airhart in a Cash in the Vault qualifier, and after a strong performance, he'd win that opportunity, looking more vicious than ever. Following that week, he'd face Myles, and again, he'd look stronger than ever. Previously, Limmy had kicked out of Xander Payne's finishing move in their match, and again, he'd do it here; kicking out of the De Facto. However, this match would end similarly to the Fatal-Four-Way, ruling it a no contest as the rest of the Cash in The Vault competitors would interrupt, and it'd end up being an unstoppable brawl. But this wouldn't hurt Limmy whatsoever, and he'd be dead set on recovering, as Insurgency faced off against Jordan Payne, Mary S. Atlas, and Dray Fontana. In a successful effort, Limmy would get the victory for his team, defeating Dray Fontana, giving himself the momentum he needed ahead of Pain For Pride 14.
Pain For Pride XIV & The End of Insurgency
At Pain For Pride 14, Limmy would be in the Cash in The Vault ladder match, along with Andre Walker, Myles, Justin Windgate, Constance Blevins and Jon Kelton, and of course, this would be a great match. This being the match Limmy introduced his barbed-wire Broom dubbed 'BrooMonaghan', Limmy would come so close to getting the briefcase, however, interference from Albert Hitchcock would cost him his opportunity, being thrown off the ladder by Andre. The CITV Briefcase would be won by Myles, as this left Limmy even more upset and angered. He'd later walk backstage, being comforted by his stablemates Jake Smith and Donovan Duke, who WERE successful in their respective matches, only to shut them out. He'd voice his displeasure, however, this wouldn't be about his loss like Maxwell's was, instead, it'd be about his position in the stable. He didn't know what Jake was doing, going back on his claims of whether there's a leader or not, and he didn't want to stick around to find out. He didn't want to be known as a lackey, and in that moment, Insurgency would come to an end.
Storming off to the Insurgency locker room, he'd end up trashing the place, and smashing a photograph featuring the entirety of Insurgency, before being interrupted by the man who once called him a prodigy, Walter 'Walt' Bivens. Walt would give him tough love, reprimanding him on his actions, and on his losses, before they'd later come to an agreement, Walter was here to give Limmy a deal, and this deal would be that he'd manage Limmy to the ring, in return for guaranteed success for his businessman role, under the condition of Limmy calling the shots. This would come true, and Limmy would find himself on his own for the first time in his EAW career.
Season 15 & Draft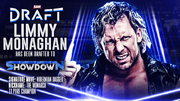 Kicking off Season 15, Limmy Monaghan was drafted to the Showdown brand - truly separated from his former Insurgency teammates - and thus kicked off not just his rise to popularity among EAW audiences, but personal rise to the top of the card. To open up the first edition of Season 15's Showdown, General Manager Hurricane Hawk opened the show to announce how they would decide the challenger for both the Answers World Championship and Hardcore Championship respectively. For the latter, he would look over Elitists for the night to decide who gets a contendership match, and for the former he had already selected two Elitists. This is when Limmy Monaghan's music hit and he stormed down to the ring, assuming he wouldn't be one of the two Elitists - but he's here to make sure that he is one of them. Though, to his surprise, he would be wrong; he was one of the Elitists, with the other being TLA.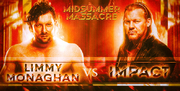 The following week in the main event of Showdown, TLA would take on Limmy Monaghan to decide who faces Kassidy Heart at Midsummer Massacre, a move TLA would win performing an ultimate version of his "Mexican Destroyer" finishing move to keep Limmy Monaghan down. Before this match took place, however, Limmy Monaghan had a run-in with Impact backstage who gave him advice, advice that he would later consider. Impact told him that as much as he believes he's there at the top, he's not, and he has a long way to go before getting there - and he needs to earn his stripes. Limmy laughed it off, but it later came back to bite him, and the following week he and Walter Bivens staged an attack on Impact after his match. Walter came out to air his grievances, allowing Limmy to slide in behind with a steel chair, and crack it over Impact's back over and over again. After this, a match was set; Limmy Monaghan vs. Impact at Midsummer Massacre.
Midsummer Massacre & Territorial Invasion - feud with Impact and Kassidy Heart
Before their match took place, Walter Bivens would have an encounter with the champion Kassidy Heart earlier on in the night. To say he was trying to aggravate her would be an understatement, as he had brought up her previous loss to Stephanie Matsuda at Pain for Pride 11 and Astraea Jordan at the Empress of Elite finals in 2018. After a bit of mocking disguised as compliments, he promised her that Limmy would be the next contender to the title at Territorial Invasion, after he beats Impact. Words he would later regret. Later on in the night, just prior to the main event, he would suffer defeat after being hit by the 'Fist of Fury' as Impact picks up an expected victory.
The following Showdown, Kassidy Heart would be seen interviewed about her victory at Midsummer Massacre, and the possibility of Limmy challenging for her title. She completely shut it down, seeing as he lost to Impact, and that's when Walter Bivens stepped in. He says that after Limmy Monaghan defeats a 'Goddess' in Cameron Ella Ava later that night in the main event, he will slay a 'King' in King Kass, Kassidy Heart. Though, Kassidy keeps her foot planted, and says that Limmy does not deserve it. The camera pans away, as we see Limmy Monaghan face off against Cameron Ella Ava, though as Limmy makes his entrance the crowd reaction had changed indefinitely, whether that be due to his performance against Impact or the fact Walter had just challenged Kassidy once more, it's left to be debated. After a back-and-forth contest, Limmy Monaghan would pick up his first victory this season - and the first victory against Cameron since she returned - as he appeared to have finally found his footing.
The week after this, Limmy Monaghan and Walter Bivens would hit the ring and talk about the whole season. Walter states he'll cut to the chase, and says that in his hand is Limmy Monaghan's golden ticket to the title, announcing that in his hand is a contract inside of a notepad; one reading that Kassidy Heart's challenger at Territorial Invasion WILL be Limmy Monaghan. Kassidy Heart enters and appears confused, and surprised. She mentions how Hawk promised every opportunity would be earned, yet was so rash to give Limmy an opportunity. He couldn't beat TLA, nor could he beat Impact. After a while, this encounter would result in Kass taking Walter down to the ground, punching him in the jaw, and after she's able to drop Limmy into the ropes, kicking him over, she states to Walter that she warned him that he'd have one less functioning arm if he didn't tread carefully, before she locks in 'Thank U, Next', the same submission that shattered Jalyn Garcia's shoulder, and the same one that made Jamie O'Hara tap at Pain For Pride 14. After a few seconds of this being locked in, Limmy would connect with the 'Hibernian Dagger' to take Kassidy Heart down, before hitting a second, and a third. The show would end with Limmy staring at the Answers World Championship in his hands, before holding it up in the air.
The next piece of mind games that Walter Bivens attempted on Kassidy Heart would be the result of her locking in that submission move the previous week, thus handing her a letter that frustrated Kassidy, reading "We hereby inform you that should you lay a finger on Walter Bivens between now and once the Answers World Championship match at Territorial Invasion is complete, you will be stripped of the Answers World Championship immediately." Walter would mock Kassidy for this, making her even more, and more frustrated. Though, she stood her ground, and vocally shot down the idea of this actually making a difference. The following week, after defeating MITSUBACHI with relative ease, Limmy would be on commentary for the main event match - Kassidy Heart vs. Charlie Marr - one of which that would result in a no contest as TLA and Cameron Ella Ava begin to attack Charlie for what they did earlier in the night. Upon seeing this, Limmy would get up from commentary and start another brawl with Kassidy - one of which results in the need of security, as Limmy and Kassidy are held back into the corner turnbuckles opposite of each other, tensions building to a breaking point
To open up the following Showdown, Limmy walked down to the ring and talked more on his situation and the match, saying there was no better way of capping off his ascension to the top, becoming World Champion, by defeating the woman who tapped out Jamie O'Hara of all people - a man who had previously endorsed Limmy ahead of Pain For Pride - before calling Kassidy to the ring... only for her to appear on the titantron, slowly clapping for Limmy's boldness. Though, she wouldn't be here to give him any credit, as banging on the door is later heard after some words. She reveals that she had managed to seemingly take Walter Bivens. Limmy heads backstage, only to discover him safe on some equipment crates, and applauding Limmy for what he had said... only for Kassidy Heart so smash a light tube across the back of his head. A brutal attack ensued, involving crates, chairs, containers - and resulting in 'Thank U, Next' being locked in on the stage - Limmy ending up in a position where he was no longer even moving. The following week, a sit-down interview between the two would be conducted, as we see Limmy Monaghan stuck in a sling, with one arm. With security guards separating them, they have a back and forth war of words, Kassidy claiming she will shatter his shoulder like she was inches away from doing, and Limmy claiming she'll be forced to sit back as he shows her how to truly rule in this company as Champion. With the crowd chanting "He's our Monarch" he says that they should get to the very thing everyone has been waiting for, dropping the mic, before one last brawl ensues as they fight their way through security. Though, again, there would be too much, and they'd be held back as all chaos ensues.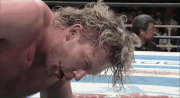 At Territorial Invasion, preceded by an entrance mocking Kassidy with a Mr. DEDEDE-style jacket, and dying his hair blonde to represent the gold of a crown, Limmy and Kassidy would put on a war, a back and forth battle, going to extreme lengths just to come out on top. Kassidy had previously stated during the week of build up that she doesn't care how she'd put Limmy away, with Limmy saying she wouldn't know how to, after he manages to get up each and every time. Something that almost became reality - almost. Kassidy would eventually use a knife to cut open the ring mat, attempting to stomp Limmy's head into it, only for Limmy to connect with the Electric Chair Spike Piledriver onto the wood. Everyone was convinced it would be it, until Kassidy had kicked out. That was the closest he got, and after an attempt to it 'Hibernian Dagger', Kassidy twisted it into 'The Louis Vuitton of Wrestling Moves', and even after Limmy refused to kick out, she had started to slam his skull against the wood, forcing him into unconsciousness - and the referee called it off. Limmy had lost. Kassidy had won.
Running it back with Adam Lucas
TBD

Other Media
Limmy was part of the EAW 2K20 base-roster, alongside his tag team partner Mark Macias, as the EAW Unified Tag Team Champions. His rating was 85 overall.
Along with Insurgency, he temporarily owned a restaurant in California, though it would later burn down.
Personal Life
Limmy is a fan of video games and anime, using a lot of moves and themes in respect to both media.
Along with video games and anime, he also takes inspiration from music and literature, with a plethora of move names being named after Kanye West and Nirvana songs.
Limmy has two siblings; Strawberry Steve, real name Steve Monaghan, and a sister, Chloe Monaghan.
At the start of 2021 Limmy Monaghan moved to Beverly Hills.
Outside of EAW, Limmy Monaghan owns multiple different properties in L.A, one of them being a movie theatre co-owned alongside Mark Macias.
Limmy doesn't know his natural hair color, he's been dying it his whole life to the point where he simply forgot.
In Wrestling
Finishing Moves
'Hibernian Dagger' Running Elbow Strike to the back of the head
'Death Note' One-Handed Electric Chair Driver
'After Laughter' Over-The-Head Crossface
Signature Moves
'Lonesome Dreams' Reverse GTS
'Bermuda Triangle' Twisting Springboard Moonsault
'Murder to Excellence' Running Bicycle Knee Strike
'Silent Whisper' Hook Thrust Kick (sometimes hit in a combo of extra kicks)
'808's and Heartbreak' Lifting Inverted Sit-Out Side Powerslam
'Through The Wire' Electric Chair Spike Piledriver *performed if Death Note fails*
Nicknames
The Monarch
The Crowned Head
Ground Zero
Entrance Music
Championships and Accomplishments
Elite Answers Wrestling