Obi-Wan Finale - The Loop
Play Sound
Jamie O'Hara
Birth name
{{{birth_name}}}
Born
December 4, 1985 (Age 35)
Sydney, Australia
Resides
Los Angeles, CA
Professional wrestling career
Ring name(s)
Jamie O'Hara
Billed height
5'9" (1.52 m)
Billed weight
190 lbs. (86.1 kg)
Billed from
Sydney, Australia
Los Angeles, CA
Trained by
Dean James
Debut
November 11, 2009
Jamie O'Hara (born December 4, 1985) is an Australian born professional wrestler currently signed to Elite Answers Wrestling on the Showdown brand. O'Hara previously carried the "Phenomenal" tag line which easily sums up his in-ring ability; this tag evolved into the likes of "Tomorrow's Legend" and more recently, "Ace of Elite Answers Wrestling". He has consistently been a fan favourite, rarely straying too far away from the core values that made him popular with not just fans but also workers. He was viewed by some as a future superstar of EAW. Since his arrival, O'Hara has cemented his place in EAW as a two time World Champion alongside reigns as the New Breed champion and tag team champion with Xavier Williams as "The Mighty Don't Kneel". He holds several championship records including the New Breed title, World Heavyweight Championship, and longest World Champion in EAW history. In 2018, he was inducted into the EAW Hall of Fame.
Universal Wrestling Federation (2009-2010)
The Early Days
Before signing with the UWF in 2009, O'Hara competed in various federations for short and rather uneventful tenures. Only lasting weeks, he fails to recognize them as legitimate efforts to start his career. However, whilst wrestling for Proving Ground Wrestling in 2008, O'Hara became entrenched in a feud with Kashed Up; a man he would cross paths with later in his career. The short-lived feud came to an end when O'Hara was powerbombed off the PGW set and through electrical equipment and onto the cement floor.
Debut, Showcase Championship Hunt
When O'Hara signed on October 30, it was still two weeks until he made his debut. On November 11, Jamie O'Hara debuted on UWF's sub show, Showcase where he took part in a battle royal. Unfortunately, O'Hara was unsuccessful in winning the match. The following week, he faced the Showcase champion "The Chosen One" Johny. Johny had not been defeated since capturing the title however, O'Hara was able to beat him. He followed up with another win over the Showcase Champion however, missed out on an opportunity at Rock The Vote to battle Johny in a title match. At Rock The Vote, Loco The Clown defeated Johny and when the UWF returned from its annual break, O'Hara found himself going toe to toe in a triple threat match for the Showcase championship. Unfortunately, Johny managed to retain the title. O'Hara disregarded his hunt for the Showcase Championship and looked towards what was known at the time, Wrestlefest.
After O'Hara failed to capture the Showcase Championship, O'Hara teamed with Adam Militia on Showcase to take on Johny and UWF's newest star, Helado Hombre. During the match, O'Hara uncharacteristically walked out on Militia, allowing Johny and Hombre to pick up the win. The following week, O'Hara and Militia brawled backstage before their match. Despite Militia gaining a strong upper hand in the brawl, O'Hara managed to defeat Militia. Jamie O'Hara made his UWF Pay Per View debut at New Years Retribution taking part in a number one contenders match for the Showcase title at Crossroads again Helado Hombre and Nick Jordan. O'Hara was inches away from gaining the victory however, a last desperation attempt by Helado Hombre allowed him to pin Nick Jordan for the victory.
Feud with Helado Hombre and Crossroads
After his loss at New Years Retribution, O'Hara started to look towards Crossroads which hosted the Brawl For It All match. An opportunity to headline what was changed to The Ultimate Showdown. Throughout the weeks leading into the event, O'Hara faced off against Helado Hombre in back to back matches to which one was a No Holds Barred match, losing both. In the final week before Crossroads, neither man had qualified for the Brawl For It All Match, and a tag team match was established by Showcase General Manager James Hughes where Helado Hombre and Jamie O'Hara teamed up against Johnny Vodka and Stan Stardust. During the match, Helado Hombre walked out on O'Hara however; he was still able to gain the victory to the surprise of Helado Hombre allowing both men to qualify.
At Crossroads, James Hughes announced that the Showcase brand would merge with the Underground brand and a select number of superstars will be pulled right onto the show while the rest were sent to the new developmental site, Generation Next. This led to Jamie O'Hara confronting James Hughes backstage, unhappy with the announcement. Later that night, Helado Hombre defeated Johny to become Showcase Champion and gained momentum leading into the Brawl For It All Match However after the match, Helado Hombre continued to attack Johny which led to Jamie O'Hara running out and making the save and delivering a Superkick. Jamie O'Hara entered the Brawl For It All Match early and immediately confronted Helado Hombre. Both men fought it out for several minutes until they were overwhelmed by other participants. Eventually, the match came down to the two of them. A ladder that had been entered into the match earlier was set up and just before Hombre could launch off it, O'Hara kicked it, making Helado Hombre lose his balance but remain holding onto the top as Jamie O'Hara climbed to the top to join him. Both men traded blows but eventually, O'Hara stuck his thumb through the hole in Helado Hombre's mask before pushing him off the ladder and winning the match.
World Champion Desire
On the following edition of Underground, Mick Harrolds chose Jamie O'Hara to be part of the Underground roster and announced that due to the fact we had two champions; CF Schulze and Helado Hombre, both them would face off and the winner will become the World Champion. During the match, Jamie O'Hara sat at ringside on commentary. Later to the match, the referee went down; O'Hara rolled into the ring and confronted both men. O'Hara delivered a superkick to Helado Hombre and another to CF Schulze, however, pulls Schulze's arm over Hombre, allowing him to pick up the win and thus ending his feud with Helado Hombre and setting up CF Schulze vs Jamie O'Hara at The Ultimate Showdown.
The following week, O'Hara showed up with a much different look, personality, and style. He said it was time he switched it up and looked at his place In the UWF as something that not many can achieve. That night, he teamed with CF Schulze to take on Jason Creed and Helado Hombre. Schulze and O'Hara managed to pick up the victory however the situation intensified. On the June 16 edition of Underground, the contract signing was held. After the contract was signed, CF Schulze hit Jamie O'Hara over the skull the title however O'Hara recovered and chased Schulze out of the ring; leaving O'Hara with the title. At The Ultimate Showdown, O'Hara pulled off an upset victory over CF Schulze to capture his first title in the UWF and his first World Championship ever.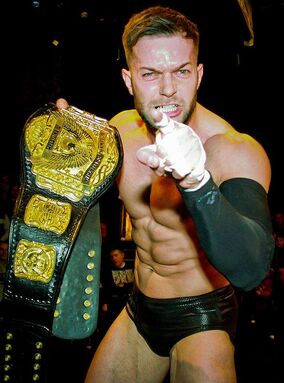 UWF World Champion and Hiatus
At The Ultimate Showdown, Helado Hombre unmasked himself to reveal himself to be Dean James, defeating Jason Creed to become the number one contender for the World Title. The following night on Underground, O'Hara announced that after Seven Deadly Sins he would be parting ways with the UWF due to extensive personal reasons.
With Dean James being the Chairman, pressure started to mount on him as he vowed not to let the championship leave with O'Hara. As the weeks grew, their hostile feud leading into Crossroads was remembered and continued to grow right up to the contract signing. Both men looked to want a clean and spectacular match however Dean James had the weight of the company on his shoulders and O'Hara wanted to finally put to rest their feud. However, at Seven Deadly Sins, the two clashed and Jamie O'Hara was defeated by Dean James. Both men after the match put their differences aside for the time being and celebrated what was remembered to be a memorable feud. However, the limelight was stolen as Desmond Helms, who had won the Staircase To Heaven match at The Ultimate Showdown cashed in on Dean James. Jamie O'Hara was released from his contract the next day due to personal reasons.
Society of Wrestling and Revolution X Wrestling (2010)
Society of Wrestling
When the Society of Wrestling held their first Pay Per View, The Bearded Avenger won the SOW World Heavyweight Championship. However, O'Hara attacked Avenger post-match. This attack is the initial base for what would be O'Hara's major feud which will inevitably later draw him back to the UWF. Later, O'Hara had his first title shot against The Bearded Avenger. However, his plans fell through when the Avenger tossed a steel chair to Jamie and "played dead", causing the ref to believe O'Hara hit him with the chair. Seeking revenge, O'Hara made the ultimate decision to risk his career against The Bearded Avenger. A week before the match, The Bearded Avenger watched his protégé, Big Mike, face Jamie O'Hara. With help from Avenger, Mike was able to defeat O'Hara leaving him venerable to an attack. However, O'Hara was able to chase off Avenger. O'Hara's match with Avenger soon became a No Limits cage match which had The Bearded Avenger the odds on favorite. Jamie O'Hara managed to defeat The Bearded Avenger in a grueling and blood-filled match to become a two time World Champion.
As much as O'Hara hoped, The Bearded Avenger wouldn't back down. This led to a third match several weeks later where the match concluded as a double countout when both men failed to get to their feet allowing Jamie to retain the title. After the match, SOW owner Mathew Keck walked onto the stage to announce that SOW had merged with RXW.
Revolution X Wrestling
On the first edition of RXW's weekly show "Monday Night Mayhem", they finished the show with the first of three elimination chase matches that would lead the winner to an SOW World Heavyweight Championship match. After a few weeks, The Bearded Avenger won the chase over Triple M, Kashed Up, and Justin Payne. At RXW's first PPV, Unforgiven, Jamie O'Hara and The Bearded Avenger faced off in a Two out of Three Falls match. O'Hara defeated Avenger in the first fall however fell short in the second but managed to pull the victory on the third fall in an amazing match-up to end the show.
The following week on Monday Night Mayhem, While O'Hara celebrated his victory over The Bearded Avenger, he was brutally attacked by the debuting Shawn Kennedy to whom he had not seen since his sudden disappearance in late 2009. After the attack, Kennedy hijacked the SOW World Championship and held it hostage. In frustration, O'Hara demanded the title back, however, was unsuccessful due to Kennedy's rather unusual state. The following week, Kennedy hung the UWF title from the rafters and he drew O'Hara's name in blood on the canvas once their match was announced for the upcoming Mayhem. Kennedy eventually defeated O'Hara for the SOW World Championship. This defeat drew an end to Jamie O'Hara's run in RXW and his contract was not renewed although the door was left open for a return at any point. It was later revealed he constantly considered going back to get even with Shawn Kennedy however patched things up backstage several months later.
Universal Wrestling Federation (2010-2012)
Return of Mr. Phenomenal
In October 2010, O'Hara moved into a Gold Coast apartment back home in Australia and was momentarily retired from professional wrestling. During this period, he consistently watched UWF Underground which included watching The Bearded Avenger capture the No Limits title. A week later, the UWF contacted O'Hara to ask if he wanted to appear on their summer Pay Per View, Summerbash in November. O'Hara declined the offer however accepted the role of promoting the event which was held at Skilled Park on the Gold Coast. In the lead up to the event, O'Hara became increasingly interested in returning to the UWF but denied any actual motives.
Two weeks out from Summerbash, Jamie O'Hara stunned everyone in the UWF from staff to fans when he returned with a new look that included a cut short hairstyle. The fans were ecstatic to see him return. He said he would return but returned earlier because he loved the company. He disregarded his rematch clause and started to work from the base up like he had done when he first arrived. The following week, O'Hara faced Kashed Up and The Bearded Avenger in a triple threat match. This was the first time in months that all three men had been in the same match since PGW. O'Hara picked up the victory but was dissatisfied with his victory. After the match, O'Hara chose to either implement himself in the World Title picture or The No Limits title. He attacked The Bearded Avenger by locking him in the Southern Crux (Sharpshooter). When he released the hold, he grabbed a microphone and announced that he would be the next threat to The Bearded Avenger's title.
No Limits Champion and Insanity
At Summerbash, O'Hara received an overwhelming reaction being in his home town. Jamie O'Hara defeated The Bearded Avenger and Shaker Jones to become the New No Limits champion. This reignited his feud with Avenger that stretched back to Society of Wrestling. The following week, O'Hara was able to defeat both of them in a rematch. In the lead up to No Remorse, O'Hara and Avenger's feud started to grow much more however a different story was unfolding within O'Hara. Being stuck with the No Limits title, Jamie O'Hara desperately wanted to find a way back to the top. He started to regret not starting back at the top and going for his world title. This started to mess with his mental capacity and reached its highest point when he started to mutter "Dum Spiro, Spero", meaning "While I Breathe, I Hope". A week before No Remorse, O'Hara challenged The Bearded Avenger to an Ambulance match on the UWF 2010 Awards Show.
At No Remorse, O'Hara was able to defeat Avenger with ease but his mental condition rapidly became worse. Another victory meant another month holding it. During the 2010 Awards show, O'Hara won Match of the Year (Brawl For It All) and Feud of the Year (vs Dean James). Before the main award, Mr. UWF, Jamie O'Hara faced off against The Bearded Avenger for the final time in an Ambulance match. With O'Hara's insanity, the match became a brutal fistfight that spilled into the crowd and around the stage. In the end, however, The Bearded Avenger used the Ambulance to his advantage and defeated him. Later in the show, it was announced that Jamie O'Hara had won Mr. UWF 2010. The Bearded Avenger walked out onto the stage and practically stole the award. Jamie O'Hara is yet to receive it. The night was not done for O'Hara. How O'Hara was able to return to the arena is unknown but as the night drew to a close, Jamie O'Hara returned to the ring with a spray can, torn clothes, and a mentally sick and twisted expression. He attacked both ring announcers Matt Ross and James Hughes before tearing apart the ring and spraying Dum Spiro Spero around ringside and on the stage. O'Hara was strapped down on a stretcher and taken to a mental asylum where he would spend two months in recovery. It is suspected it was due to developing depression.
Focus on World Championship And Feud With Kashed Up
After being cleared in February, O'Hara settled back home in Sydney to recover. His contract was renewed several days later and O'Hara started to make his return to the ring. He stated in an interview before his return that his insanity masked what was really happening and during the lead up to No Remorse, he started to drink far more than he uses to and contemplated the use of drugs. O'Hara claims it was his rich religious nature that kept him from going down that path.
On March 17, O'Hara returned to the UWF once again and this time, he had his eyes focused solely on the UWF World Championship and the Brawl For It All match. O'Hara said that he will make sure that this year there would be a little déjà vu and that he'll prove lightning does strike twice. Unfortunately, Jamie was unsuccessful in winning the Brawl For It All match. Like the year beforehand, it came down to Jamie O'Hara and Dean James, only this time, there wasn't a ladder or any masks to hide under. Dean James eliminated O'Hara. Dean James went on unsuccessfully to capture the World Championship from Rick O'Shea at The Ultimate Showdown. The first man to do so in UWF history.
O'Hara still had his eyes set on the World Championship. On the episode of Underground, Kashed Up began to provoke Jamie O'Hara into a match. While Jamie had other plans in mind, Kashed Up's desire to face him at The Ultimate Showdown was just too much, and two weeks out from The Ultimate Showdown, Kashed Up managed to get O'Hara thrown out of the arena. Later that night in the main event, Kashed Up picked up a victory over Danny Stone however the lights went out and an odd video began to play. When the lights returned, Jamie O'Hara was perched in the corner and when Kashed Up turned around, O'Hara delivered a Superkick. He followed up by accepting the match. Unfortunately at The Ultimate Showdown, O'Hara beat Kashed Up in what was known to be a classic match but one that saw both men come off as equal as each other. It was clear that the score has still not been settled.
Falling Short Again To Dean James
After his victory over Kashed Up, O'Hara's goal to once again become World Champion didn't come to an end. In his final moments as General Manager, Mick Harrolds announced at Seven Deadly Sins, Rick O'Shea would be defending his UWF World Championship in an Armageddon Hell in a Cell match against Dean James, Danny Stone, Kashed Up, and Jamie O'Hara. The Church of Lucifer conned Mick Harrolds out of his position and the new General Manager, Reverend Wormwood announced the final participant to be Lucifer Creed. In the two weeks leading into the match, Jamie O'Hara faced off against Danny Stone twice. Their first match descended into chaos when a brawl broke out. It was announced that they would once again face each other the following week in a No Disqualification match. O'Hara had Danny Stone beat however interference by Kashed Up and an appearance by Lucifer Creed allowed Danny Stone to pick up a cheap victory. This led to Jamie O'Hara speculating that Lucifer Creed set out a hit on him.
At Seven Deadly Sins, O'Hara entered the match and immediately started to pick a fight with Kashed Up. The two brawled both inside and outside the ring, and when Lucifer Creed threw Danny Stone into the door, it ripped open and it spilled outside the cell. Kashed Up and O'Hara reached the top and fought for several minutes until Kashed Up lost his balance and fell only to clutch onto the side of the cell. Jamie O'Hara kneeled and said softly said "Payback is a bitch" before pushing Kashed Up off the cell. Kashed Up crashed into the table that was set up below. This moment was symbolic from Proving Ground Wrestling's New Years Revolution show when Kashed Up injured O'Hara. O'Hara landed his signature, the Snap'n'Crack, and went for the pin however he was a second too late as up above, Dean James had covered Lucifer Creed to steal the victory. Jamie O'Hara was shattered beyond disbelief.
Feud With The Church
On the following night of Underground, O'Hara confronted Dean James who earlier had talked with management and made a number one contenders match for the World Championship against Johnny Vodka. Before O'Hara could make the pin against Vodka, the lights went out and when they returned, Vodka had his arm over Jamie O'Hara and the Church stood on the stage.
In the next episode of Underground, O'Hara confronted the church and demanded a match against not only Lucifer Creed, but also The Swarm in an attempt to put an end to the church. Reverend Wormwood established a Gauntlet match at Clash of the Titans between Jamie O'Hara and The Swarm. If Jamie was able to beat each member of The Swarm, then he'll get a match with Lucifer Creed. Later in the evening, Rick O'Shea faced off against the Heritage Champion Venom that ended with The Church of Lucifer attacked O'Shea which prompted Jamie O'Hara to rush out for the save.
The following week, Jamie O'Hara teamed with Rick O'Shea to face off against Lucifer Creed and Venom in a tag match. With help from Anthony Hawk, the pair managed to pick up the win however Jamie O'Hara and Lucifer Creed began to fight their way to the top of the stage. Once there, Jamie O'Hara threatened to superkick Creed off the stage however he was interrupted by The Swarm. With ease, O'Hara laid out each member before being confronted by Reverend Wormwood. Jamie O'Hara stated that at Clash of the Titans, he'll be their worst nightmare and marked it as the end of the Church of Lucifer in the UWF.
At Clash of the Titans, Jamie O'Hara was set to compete in a Gauntlet match where if he managed to defeat the four members of The Swarm, O'Hara would be allowed to face Lucifer Creed. After defeating The Swarm, Reverend Wormwood said that Jamie O'Hara wasn't going to face Lucifer Creed just yet. The following week on Underground, the UWF held it's annual awards show. O'Hara competed in the main event where he faced off against UWF World Champion Dean James and Rick O'Shea for the title. However, Jamie closed on the win, The Church of Lucifer attacked O'Hara before dragging him under the UWF Stage.
For weeks, mystery surrounded the disappearance of O'Hara until the night after New Years Retribution where Jamie O'Hara was shown inside a concrete cell, held by The Church of Lucifer. Mentally broken down, O'Hara presented a match between himself and Lucifer Creed at Cross Roads in a Monsters Ball match. After two months of not being seen, Jamie O'Hara returned at Cross Roads but ultimately, the time in captivity took its toll and O'Hara lost to Lucifer Creed, putting an end to their rivalry for the moment.
Stairway To Heaven and World Champion, Closure of the UWF and Career Hiatus
At Cross Roads, Jamie O'Hara entered the Brawl For It All match at number one and made it through to the end however was eliminated by CF Schulze when Schulze pushed O'Hara off a ladder that sent him crashing through the announce table. The following week on Underground, Jamie O'Hara announced he was going to partake in the Stairway To Heaven match where he would have the opportunity to face the World Champion whenever he wanted to if he wins. In the weeks leading up to The Ultimate Showdown, there was an incredible amount of talk behind the idea that O'Hara could once again fall short in his attempt to regain the UWF World Championship. In Cow Palace, San Francisco, O'Hara faced off against Anthony Hawk, Venom, Lucifer Creed, Riley McManus and newcomer, Vespertine in the Stairway to Heaven match. Jamie O'Hara unhooked the briefcase to earn the opportunity to face the World Champion. Later that night, Richard Garcia defeated Shaker Jones, CF Schulze, and Dean James to retain the UWF World Championship.
The following week on Underground, Jamie O'Hara announced that he would be cashing in his briefcase at Seven Deadly Sins against Richard Garcia. Many called it idiotic to announce it so quickly and remove the element of surprise however, O'Hara stood confident he was going to walk out of Seven Deadly Sins with the title. Between then and Seven Deadly Sins, Jamie O'Hara defeated Vespertine in one memorable match and followed up by defeating Joey McArthur. During the contract signing, Dean James announced that he was going to place himself into the match as Special Guest Referee. On the 24th of September, Jamie O'Hara faced off against Richard Garcia at Seven Deadly Sins and came out victorious to capture his second UWF World Championship.
Shortly after UWF closed, he stated:
"UWF is where I built my career. I can't stress the foundations that were laid for my career and I can't stress how important my victories and even my shortcomings are to my future. I know I'll travel elsewhere eventually and find myself starting from the bottom, these accolades I've gained won't be of much use, people will probably shoot them down but fuck em. It does leave me gutted that I never beat Dean James. Someday I hope I will. Otherwise, If the day ever comes when the UWF looks to rise, I won't hesitate and will be right back."
Ultimate Wrestling Federation (2011)
Debut and First Feud
On September 22, Jamie O'Hara made his debut in a triple threat match for the UWF Hardcore championship on the weekly show Thursday Night Slammer. With ease, Jamie defeated JDub and Zeus to capture his first title in the company but also put many on notice. O'Hara's start within the company was rocky and slow. He was missed the following week but on October 7, Jamie O'Hara received his second match against Killer Lil B. Like his first match, he defeated him with ease.
Like most wrestling companies, backstage politics plays a huge role. After being mocked due to his ability, new superstar Don Farid cut a "shoot promo" on management and the majority of the roster and placed it on the UWF website. His childish and ridiculous attitude prompted O'Hara to stand up and respond by doing the same. After several days of back and forth abuse, it was announced that Jamie O'Hara would face Don Farid on both the next episode of Slammer and at the next Pay Per View, Halloween Nightmare. On Slammer, Jamie O'Hara pummeled Don Farid, leaving him a little excuse for his loss.
The following week, Jamie O'Hara faced the debuting JM Prince. During the match, the ring collapsed however O'Hara managed to pull off the victory. On November 3, Jamie O'Hara faced off in the first round of the UWF Championship tournament and defeated former world champion, Chris Black. The following week, Jamie O'Hara faced off against the man he faced only weeks earlier at Halloween Nightmare, Don Farid. In a close match, O'Hara managed to pull off the victory however the company collapsed before Jamie O'Hara could face the chairman Moiz at Destiny in a Ladder match for the title.
Elite Answers Wrestling (2014-Present)
Career Ressurection
In the wake of the UWF's collapse, Jamie O'Hara signed with multiple federations including WGWF and EAW itself, however, he would fail to commit to any of them, only committing for one match for the WGWF that resulted in a loss. O'Hara claimed he suffered a back injury before walking out. Throughout 2013, to sustain his luxurious lifestyle, O'Hara competed in multiple one-off matches around the world. From South America to his hometown of Sydney, Australia to set a capacity record crowd at the Tokyo Superdome. However, in August he suffered a torn pectoral injury sidelining him for several months. In September he was approached by an old boss in Shayne "The White" Bull who offered a partnership to resurrect not only the UWF but his career. O'Hara jumped at the opportunity, helping establish a new UWF HQ and taking on a more corporate role but only a few months later, O'Hara walked out on the project after learning Bull's intention behind the resurrection. He immediately cut his remaining UWF connections, stating he'd only return if good friend Dean James took control of the company. The UWF's assets were soon sold off, marking the end of the chapter. In 2014, he was contacted by an old UWF co-worker with an offer to return to Extreme Answers Wrestling.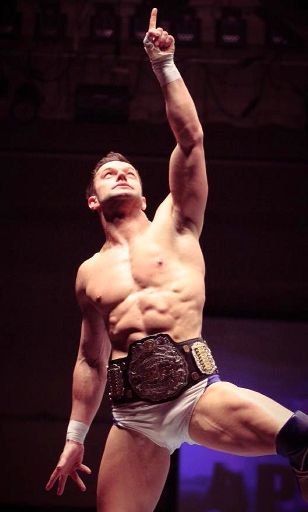 "The Rise and Rise of Jamie O'Hara" (2014-2015)
O'Hara made his EAW debut on the Voltage Draft Pre-Show in a Six-Man Tag Team Match. Unfortunately for O'Hara, he wasn't able to make the save and thus lost the match but found himself drafted to the Voltage brand. In his debut on Voltage against the dominating Lannister but failed to get the win. Later that night he bumped into New Breed Champion Ryan Savage and told him he was after his title, stating he's not like those who have challenged Savage before. Next, he faced one of the opponents he faced in the pre-show tag match in Shane Scott; in a back and forth match, O'Hara managed to snag the win. He continued to remind Savage of the target he had, getting under his skin the following week after a loss to Jacob Senn, and was told "anytime, anywhere" however, O'Hara denied him and said he'll rather work for it. With Savage ringside, Jamie O'Hara easily beat RVM who didn't even land a single shot to prove his credentials to the New Breed title and continued to build a solid case. The following week he faced off against Demon's Council member Collin Lightening with the opportunity to face Savage for the title on the following edition of Voltage which, expectedly, resulted in victory. O'Hara squared off against the champion Savage and after a tough contest emerged as the champion.
Jamie O'Hara's first defense was at Territorial Invasion in a Battle Royal against numerous other New Breed which resulted in a successful night. In the coming weeks, he would be chased after Lochlan Rossdale. Rossdale believed O'Hara was hollow and a fickle champion. They came to blows on an edition of Voltage for the title under Elite Rules. The match finished at the 20-minute mark while Rossdale had O'Hara locked in the Distortion. The following week, Rossdale proclaimed that O'Hara would have tapped had the match gone on for just 10 more seconds. Believing it was garbage, O'Hara confronted him and offered a rematch to settle it and put an end to the "what ifs". Before Lochlan could accept, they were surrounded by Quality Control and General Manager Y2Impact. Lochlan however took O'Hara out with a steel chair and joined in on the assault. On the November 26 edition of Voltage, Rossdale and O'Hara squared off this time in a Six-Man Tag Team Match. Before Lochlan could apply Distortion, O'Hara escaped and uncharacteristically tagged in Drew Stevenson. Rossdale proceeded to break the leg of Stevenson, ending his time in EAW after Y2Impact fired him.
The following week on Voltage saw O'Hara face off against Kaol Wake III in which he was attacked by Quality Control after the win where he was beaten down and placed in Rossdale's "Distortion". He and Ryan Savage were booked in a tag team match against the newly reformed Septhiroth & Lochlan Rossdale. During the week, however, the tension between O'Hara and Rossdale intensified, leading to high sledging at house shows and on social media. The match ended in a No Contest when O'Hara and Rossdale brawled in the ring; O'Hara chased down Rossdale as he tried to escape through the crowd. With one week out from Shock Value, O'Hara squared off against Septhiroth in a one on one contest. It ended when Rossdale who was sitting at ringside distracted O'Hara which Septhiroth capitalized on. At Shock Value, O'Hara defeated Rossdale in an Electric Ropes Match to retains his New Breed Championship after three Scarlet Dawns sending him into the ropes.
On Voltage, O'Hara faced off against the new Pure Champion, Ryan Savage with a place in the Voltage Elimination Chamber Match at Road to Redemption for Jacob Senn's EAW Championship. During the match, Rossdale & Septhiroth distracted Savage who was counted out, resulting in a win and a place for O'Hara. The next week O'Hara confronted General Manager Y2Impact over the incident and was advised to take it and should take any other such opportunities. A week out from the Free-Per-View, O'Hara faced off against the champion Senn however before the match, EAW owner Zack Crash offered O'Hara a place in the Quality Control faction but was turned down. In a back and forth match, O'Hara was defeated after Senn hit Jacob's Ladder. The show ended with O'Hara ignoring owner Zack Crash's handshake and instead of offering his hand to Senn. At Road to Redemption, O'Hara entered as the fifth competitor, helping eliminate Scott Diamond before focusing on the champion Senn. At a point, Senn grabbed a bag from a trash can carried down by Diamond Cage. The bag was emptied, revealing shards of glass and thumbtacks. Fighting for survival at the top of a chamber pod, O'Hara flipped over Senn, throwing him down to the mat and into the clutter below. He followed it up with the Serenade of Ecstasty and eliminated the champion. After a tough fight, O'Hara tapped out to Lannister's Bloody Money submission hold; a Swinging Full Nelson and thus resulted in elimination.
To end the year, he was nominated for two awards: the 2014 Rookie of the Year and the Next Up in 2015. While at the show, he was booked to defend his New Breed Championship against The Nas, who earned his title shot back at the November Free-Per-View Shock Value in a Battle Royal Match. O'Hara failed to win awards in the two categories, however, successfully retained the New Breed Championship with a Body Scissors Pin.
To begin 2015, O'Hara competed in the inaugural King of Elite tournament. He successfully defeated Vic Vendetta in the first round with a Scarlet Dawn. In the second round, he faced eventual winner Lannister; O'Hara was defeated when Vendetta distracted him, allowing Lannister to capitalize and pick up the win. On the January 16 edition of Voltage, Jamie O'Hara called out Vic Vendetta but it was ultimately pointless, with Vendetta closing with the family quote "On wrongs, swift vengeance waits" however a fortnight later in a match against Ryan Savage, O'Hara rolled Vic Vendetta back into the ring, allowing Savage to hit his finisher and get the pin. The two were forced into a tag match against the newly crown "King", King Lannister, and the owner of EAW, Zack Crash however before the match begun Vendetta attacked O'Hara, sending him into the steps and hitting Charles Manson on the floor. Quality Control forced Vic back into the ring for the match. The match ended with O'Hara connecting with the Scarlet Dawn on Vic, allowing Crash to get the victory as he took his title and headed up the ramp. O'Hara confronted Vendetta the following week where, with assistance from the Agents of Extreme, would result in a concussion on the outside of the ring, At Voltage Supershow: Fighting Spirit, the New Breed title was on the line and despite being down for the most of the match, O'Hara successfully defended it with his attention turning to the new crown contender at the Reasonable Doubt Free-Per-View two nights earlier: Evan Stark.
Before he defended his title, however, O'Hara was selected as the third possible opponent to face EAW Champion Diamond Cage at Reckless Wiring along with Heart Break Boy and Hades the Hellraiser. The winner was to be decided by the fans via a poll. The following week he faced off against the Hall of Famer, Heart Break Boy in the main event of Voltage and despite a losing effort, he gained much respect from the man himself and others however the moment was interrupted by Hades the Hellraiser who took both men out with a steel chain. O'Hara faced off against Hades once again in the main event of Voltage seven days later. Despite coming close to a victory, an altercation between Hades and HBB saw the match end in Disqualification. With the polls ending earlier in the week and O'Hara losing out to the Heart Break Boy, he delivered two Scarlet Dawns, one to each man, and stood tall over them to close the show. He didn't compete the following week or at Reckless Wiring.
As O'Hara went toe to toe with the best, Stark and Clark Duncan had meanwhile been bickering back and forth over on Showdown. With two back to back victories, Duncan questioned Stark's place in the match and as the number one contender. It led to the match becoming a Triple Threat at Grand Rampage. The three of them were forced into a tag match on Voltage against the New Ministry but easily disposed of them. The following week on Showdown Stark and O'Hara faced off in a Singles Match. Stark got a pinfall victory after Duncan, looking to get involved and cost Stark the match, distracted O'Hara inadvertently causing the upset victory. One week out from Grand Rampage, Jamie O'Hara teamed with the Answers World Champion, Starr Stan in the main event of Showdown in a 3-on-2 Handicap Matchup against Stark, Clark Duncan, & the contender for Stan's title, Psycho Brody. Despite coming close to losing the match, Stark's confidence got the best of him and it allowed O'Hara to tag in the AWC champion who capitalized and sealed the victory. All three men brawled towards the back, requiring referees and staff to separate them to close the show. On April 25, Jamie O'Hara lost his New Breed Championship to Stark under the "Starkman" identity after being knocked from the ring, unable to scramble back in to save his title. O'Hara's New Breed reign currently stands as the longest to date at 240 days. He has been praised as someone who elevated the title. gave it prestige and true meaning to its name. 
"Cornerstone of a Generation" (2015)
After losing the New Breed Title, Jamie O'Hara announced his intention to enter the Cash In The Vault Ladder Match at Pain For Pride 8, however, he was interrupted by Barney M. Bailey, the manager for The Pizza Boy a qualifying match was set the following week on Voltage which ended in a No Contest with neither man able to reach their feet. A week later and after agreeing they both should have a place in the match, the two were interrupted by Death By Velocity, and once again, a qualifying match was set for the next week. With some assistance from The Savage Ryans, O'Hara & The Pizza Boy successfully defeated DBV. The two would once again pair going up against the team of Zach Genesis & Scott Oasis from Showdown in a tune-up match however it ended with O'Hara being pinned. Two weeks before Pain For Pride O'Hara competed in an 8-Man Tag Team Match with Oasis, Eclipse Diemos, & Carlos Rosso against The Pizza Boy, Zach Genesis, Aren Mstislav, & Christopher Corrupt which ended with his team picking up the win. With one week left before the big show, O'Hara returned to Sydney and for the first time competed on Dynasty defeating Carlos Rosso in another tune-up. In the same week, he also competed on Voltage against The Pizza Boy defeating him with the Scarlet Dawn and becoming the first person to successfully defeat him by pinfall. At Pain for Pride 8, Jamie O'Hara successfully won the Cash In The Vault match, thus earning a shot at any world title at any time for the next year.
The following week at the EAW Draft after defeating the winner of the 24/7 Contract Matt Miles O'Hara was drafted to the Showdown brand. His first match was on July 18 against Ares Vendetta in a losing effort. However, the match collected the Match of the Week award. His second came a week later against rising star The Mexican Samurai, however, changed his fortunes around and defeating the surprise packet. Soon after whispers began to circulate that he would be cashing in his Cash In The Vault briefcase sooner rather than later. At Midsummer Massacre, after Xavier Williams defeated Hades to retain the EAW Championship, O'Hara confronted the champion and announced he would be cashing in at Territorial Invasion: Civil War.
However, it wasn't to be. At Civil War, Xavier Williams defeated O'Hara after Albert Hitchman intervened and caused a distraction, allowing Williams to retain the championship. Because of the defeat, O'Hara became the second person to ever fail to cash in the briefcase. The following week on Showdown during a championship celebration, O'Hara attacked Williams, sending him off the stage into electrical equipment and scaling the truss supporting the titantron before diving off and crashing into the injured champion below. General Manager James Shield announced at Showdown: Redemption, there would be a rematch with a stipulation, and that stipulation was if Hitchman got involved, Williams would lose the title. Two weeks before the show, King of Elite winner Lannister announced he was cashing in his crown thus making the match a Triple Threat. However, at Redemption, Lannister was found bloodied in his locker room and was removed from the match. The match was still a Triple Threat as Matt Miles cashed in his 24/7 Contract won at Pain for Pride 8. O'Hara successfully defeated Xavier Williams and Miles to capture the EAW Championship.
"Ecstasy and Empty Bottles" (2015-2016)
The following week on Showdown, Xavier Williams challenged O'Hara to a rematch for the championship but the match ended in Disqualification as Williams stuck O'Hara's arm between the steel steps as ring post before crushing and fracturing it. It led him to spend eight weeks on the sideline, rarely appearing on Showdown. In the meantime, a match took place to fill five places to challenge O'Hara at Road to Redemption inside an Elimination Chamber. Four people qualified and the final spot was left to Showdown's newest acquisition. O'Hara competed at Road to Redemption with his arm in a cast and successfully defended his title, pinning the surprise entrant Aren Mstislav.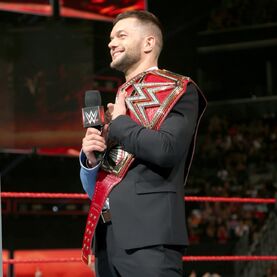 The following week at the EAW Awards Night, Lannister called O'Hara out and challenged him to a match at the end of January, King of Elite. Over the following weeks, the two faced-off in a series of matches to determine the stipulation for the match. Every week, the man with the shortest match would gain a point. Lannister quickly defeated Piff Fumador, putting a strain on O'Hara to defeat Mexican Samurai. The frustration led to not just O'Hara failing to beat the time limit, but lose the match altogether. O'Hara recollected himself the following week but Lannister ousted his opponent after just twenty minutes. O'Hara faced the talented Cameron Ella Ava but the match hit the time limit, resulting in a draw and Lannister going 2-0; thus choosing the match. One week before their match, Lannister invited Aren Mstislav to rejoin him, to learn under him to win the King of Elite tournament. On the same night, he announced O'Hara vs Lannister would be a Last Man Standing Match. O'Hara's reign as EAW Champion ended on January 30, 2016. Despite putting Lannister through a flaming table, it was Aren Mstislav who used a fire extinguisher to put out the flames. O'Hara rose back to his feet but Dark Demon, who had been promised a title match if Lannister became champion, hit the ring and used a chain to connect with a Hangman's Elbow.
The following week on Showdown, O'Hara challenged Lannister to a rematch but instead was met by Aren Mstislav. Mstislav put himself between O'Hara and the champion, saying he wanted, he deserved to go ahead in the queue. The two would go back and forth for weeks, leading to a match at Reasonable Doubt. However, Lannister left EAW due to being assaulted by Kevin Devastation and unable to defend his title. It meant the title became vacant and the match between O'Hara and Mstislav became a Triple Threat with the addition of the challenger Victor Vendetta. O'Hara came close to victory but ultimately, ate a Kaiser's Crown from Mstislav and a Senton from Vendetta who pinned O'Hara to win his first world title. O'Hara and Mstislav continued to fight for weeks afterward, constant brawls and a war of words once again resulting in a match. A 30 Minute Ironman Match took place at Reckless Wiring. Earlier in the night, however, O'Hara confronted Bryce Dean and called Dark Demon out for his actions back at King of Elite. During his entrance for the Ironman Match, Mstislav attacked O'Hara from behind and started to violently beat him down. It led to O'Hara being 0-3 in the first 20 minutes of the match. O'Hara tried to will himself back into the contest, clawing back to 4-3 but after the referee was knocked out, Dark Demon returned to EAW and once again connected with a Hangman's Elbow, assisted by the chain. Mstislav capitalized to win the match 5-3.
For the next several weeks, O'Hara faded in and out of EAW. He often missed matches, missed events, and was late for the appointments he did make. He continuously lost his matches but still had a burning hatred for Dark Demon. O'Hara was granted a spot in the Grand Rampage Match and when his music hit, he immediately attacked Demon. The two brawled but it didn't last long. Soon enough Cameron Ella Ava made her way to the ring and turned on O'Hara, assisting her old foe Dark Demon in eliminating O'Hara from the match. O'Hara continued to slide but on Showdown two weeks later, attacked Dark Demon in a backstage segment. O'Hara drove Demon's head against the concrete walls and floors before connecting with a Faith's Malady to knock Demon out. It was soon announced that Dark Demon had retired from EAW. The following week, O'Hara was announced to team with Cerberus, Diamond Cage, & Phoenix Winterborn in a Brand Warfare Tag Team Match. O'Hara was the first one eliminated from the match with assistance from Cameron Ella Ava.
After realizing how far he had fallen since losing the EAW title, O'Hara vowed to return to his former self. He tried to carry his team of Diamond Cage & Rey Shamez to victory but ultimately they fell short with Shamez being destroyed by Cameron Ella Ava. Post-match, Cameron used an opportunity to face whoever she wished at Pain For Pride to challenge Jamie O'Hara. The next week on Showdown, O'Hara faced CWF Champion Carlos Rosso. O'Hara looked to send a message to Cameron and everyone that he was indeed back to form. With O'Hara closing in on the win, Cameron hit the ring and distracted O'Hara, allowing Carlos to pick up the win. After the defeat, Cameron stood on the stage and mocked O'Hara, imitating his career. O'Hara challenged her to a fight then and there but she declined. The following week, he faced Vic Vendetta, who had lost his title to Aren Mstislav weeks earlier. O'Hara was in control of the match, provoking Cameron at ringside as she sat on commentary. O'Hara again closed in on a victory but Cameron collected O'Hara with a steel chair shot, resulting in a Disqualification victory. One week before their match at Pain For Pride, O'Hara taunted Cameron down to the ring and the two ended up brawling, only to be separated by referees and security. Finally, their match came at Pain for Pride 9 with O'Hara outsmarting Cameron Ella Ava. It took two Faith's Maladys and a new move, Dream Forever to secure the victory.
"The Mighty Don't Kneel" (2016)
After being drafted to Voltage, O'Hara teamed with former bitter rival Xavier Williams to create the team of "The Mighty Don't Kneel". The team set their sights immediately on Cerberus and the EAW Tag Team Championship. They were granted a number one contendership by James Shields on Showdown for Dia Del Diablo. Two weeks out, O'Hara was defeated by Cyclone on Showdown. Inside the Hellfire No Way Out Match, TMDK successfully defeated Cerberus and the team of Nick Angel & Diamond Cutter after setting Angel's crotch on fire while Williams had him locked in a submission hold. Immediately, Angel & Cutter demanded a rematch. O'Hara & Williams poked fun at the duo, especially over the nature of their victory at Dia Del Diablo. It caused the team to dissolve on an episode of Showdown, leaving TMDK amused.
With no immediate challengers to the tag team championship, Williams & O'Hara were added to the Divide and Conquer Match at Territorial Invasion representing their brand of Voltage against Team Dynasty. The Mighty Don't Kneel carried the brand to victory with Nathan Fiora. The match became a triple threat with the winner receiving a world title opportunity at their disposal. TMDK quickly eliminated Fiora from the contest and they once again found themselves facing one another. After a thrilling back and forth contest, O'Hara defeated his friend with a "Dream Forever", securing a future world title shot. However, celebrations would not last long as contractual negotiations fell through and the pair were swiftly traded elsewhere. On a hectic day of trading, O'Hara was sent to Dynasty, then back to Voltage, to Showdown, and eventually landed on Dynasty.
Two weeks later, the pair made their debut appearance on the red brand. While opening up about the state of the division and their plans for Dynasty, O'Hara blindsided Williams and proceeding to crack his patella on the steel steps and forcing him to kneel. O'Hara lumped the drama surrounding their departure from Voltage on him, claiming his ego was never crushed after losing to Mr. DEDEDE at Pain for Pride. He proceeded to attack the knee again before delivering several brainbusters on top of the steel steps, coating the steps, the canvas, and his clothes in Williams' blood. He once again spoke about Williams' ego, labeling it as the reason he did what he did. O'Hara claimed that TMDK was never going to die and "had a partner" already sitting, waiting to be called on. The following week it was confirmed Williams suffered a fractured patella and would be sidelined for three to four months alongside a severe concussion. O'Hara gloated over injuring Williams, hailing it as successfully removing a tumor, and claimed his career was ended by his hands and comparing it to ending the career of Dark Demon just months earlier. He continued to slander Williams' name and claimed the tag team division was dead and that the titles would be retired and sit forever on his mantle at home and while TMDK would still live, there was no immediate need for a partner. O'Hara proceeded to reignite his singles career and used the destruction of Xavier Williams to put the Dynasty roster on notice but more notably, set his sights on then-champion Lucian Black. However, before he could leave, Sebastian Monroe said without a partner, he cannot hold the EAW titles and it wasn't his call to make regarding retiring them, thus stripping O'Hara and officially Williams of the championships before ordering him to be removed from the building.
A week later, it was announced at House of Glass that contract negotiations fell through and O'Hara had been released from his contract with Dynasty as well as his world championship match being stripped. It is unconfirmed what sparked the decision. The whereabouts of O'Hara is somewhat unknown however, he has hinted on EAW's official social media feed that he's traveling around South America with the label of "In Excelsis" stamped meaning "Forever Mighty". A photo with a fan recently in Lima suggests he has it tattooed on the inside of his left wrist. The same fan asked about his departure and O'Hara softly claimed "personal" reasons drove him away but he's not done.
"Only Hell Awaits Us" (2016-2017)
O'Hara returned a month later on Dynasty attacking Lucian Black with the Running Knee Strike, now dubbed "In Excelsis", and leaving no explanation of his surprising return. The following week, he would interrupt James Knight and forced him from the ring. He opened upon his return, citing Lucian Black having the general manager in his back pocket as the reason. Despite losing to The Mexican Samurai, Black has gifted a second opportunity to enter the Elimination Chamber Match at Road to Redemption (in which he won) while O'Hara made his return to the ring, the first in two months, against Knight who he defeated with ease. O'Hara became bitter over the second chance as the world title opportunity he earned at Territorial Invasion was not reinstated. Two weeks later, O'Hara forced his way into the Elimination Chamber by attacking The Mexican Samurai backstage, ruling him out of the match with a concussion via several sledgehammer shots. O'Hara would leave his opponent for the night, Tig Kelly in a similar position after attacking him with the sledgehammer before the match began. At Road to Redemption, O'Hara began the match with Lucian Black, survived the return of his former partner Xavier Williams, eliminated Scott Oasis, and reached the final two but couldn't defeat the champion, Jacob Senn. After the match, he demanded Monroe grant him the singles match he earned months earlier but was instead thrown into the King of Elite tournament. O'Hara concluded the year with nominations for the tag team and the most extreme moment of the year but won neither, making it a third consecutive year of being nominated for plenty but winning no awards.
The King of Elite tournament was an accomplishment O'Hara had his eyes set on achieving months earlier when he was drafted to Voltage. Over the holiday break, O'Hara began to question much of his actions and attitude since ending The Mighty Don't Kneel. However, he decided to keep his focus on becoming the World Heavyweight Champion at all costs. He drew the new Interwire Champion Drake Jaeger, the toughest seed in the Dynasty wing of the tournament. In a quality match, O'Hara managed to walk away with the victory with a stiff Roman Sky and entry into the second round. Months after laying Lucian Black out, the two finally met in a singles match. In a back and forth contest, O'Hara emerged victoriously and proceeded on to the third round to face TLA. Despite it having little to do with becoming the World Heavyweight Champion, O'Hara assaulted Black after the match, with a steel chair shot, an In Excelsis Running Knee Strike squishing Black's skull between the chair and ringpost, and three Roman Sky's. It was announced Lucian Black had been sidelined indefinitely with a concussion and the third opponent in less than a month. In the third round, O'Hara defeated TLA to advance to the King of Elite finals, almost a year to the day he lost the EAW Championship. At King of Elite, O'Hara came close to securing the crown however, it was Xavier Williams who intervened and laid his former partner out. Despite kicking out, O'Hara couldn't find the strength to break up the final pinfall as Tiberius Jones became the 2017 King of Elite.
In response to Xavier Williams' attack, O'Hara returned to Dynasty two weeks later to try and cost Williams a contendership opportunity against TLA. However, O'Hara was cut off by the newly appointed Head of Security Lucian Black and the distraction proved little to deter Williams who successfully picked up the victory. Over the following weeks, O'Hara tried to fight his way to Williams yet was stopped countless times by Black and his team of security. O'Hara faced off against an opponent of Black's choosing and if he was successful, the two would have a match to settle the differences that begun when O'Hara returned to Dynasty in November 2016. O'Hara squared off and defeated Moongoose McQueen. A week out from Reckless Wiring, O'Hara and Black met to reveal the stipulations that were voted by the fans for their match, despite O'Hara not having any say in the matter. The first was General Manager Sebastian Monroe would grant O'Hara one wish of his choosing. The second, if O'Hara was to fail to defeat Black, he would have to shake the hand of Xavier Williams. The third, the winner would receive a World Heavyweight Championship match at Grand Rampage. A landslide poll resulted in the third option being voted and at Reckless Wiring, O'Hara overcame Black and his security to secure his one on one championship match, something he had wanted ever since he had lost the EAW Championship. That same night, O'Hara broke into the Barbed Wire Steel Cage Match and delivered an In Excelsis to Williams, costing him the World Heavyweight Championship just like Williams had cost him the crown.
Following Reckless Wiring, O'Hara interrupted the champion, Jacob Senn. The two spoke briefly about what the title meant to them but kept a rather respectable base. After Senn had left the ring, Xavier Williams' music played and while O'Hara waited for him to come down the ramp, Williams instead attacked him from behind as Senn watched on from the top of the stage. On the brink of catastrophic damage, Monroe sent security down to the ring to force Williams to break a Reversed Figure Four Leg Lock. It was revealed the following week O'Hara had sustained muscle and ligament damage in his right knee, making his performance at Grand Rampage questionable. Monroe & Williams formed an alliance and for seemingly ridding Dynasty of O'Hara, Williams was granted a rematch against Senn. However, O'Hara returned two weeks out from the event and made it clear he was ready to compete and that he wouldn't be missing the opportunity. At Grand Rampage 2017, O'Hara successfully defeated Senn and Williams to capture the World Heavyweight Championship. It's the second time O'Hara has reigned as World Champion.
O'Hara's first championship defense came at Burning Desire. Despite a gallant effort, O'Hara defeated TLA, ensuring he would walk into Pain for Pride X as the reigning champion. On the same night, Xavier Williams made quick work of Tig Kelly to become the number one contender. It set the scene for a match nine months in the making. The two would confront each other on Dynasty the following week with words becoming heated but remaining civil as O'Hara trying to spark Williams into creating a "war like no other". However, Williams kept his emotions in check. The following week, O'Hara recovered the Crown of Bullets, a crown laced with shell detailing various victories and goals. It was here O'Hara got under the skin of Williams, causing both men to brawl for a short time. Two weeks away from Pain for Pride, O'Hara defeated Showdown's National Elite Champion Rex McAllister. In the final week, O'Hara faced former World Heavyweight Champion Scott Oasis. The match resulted in defeat after Xavier Williams distracted O'Hara which led to a countout finish and the two proceeded to brawl, fending of security before Williams laid O'Hara out and swore that he would take the World Heavyweight Championship at Pain for Pride X.
At the tenth annual Pain for Pride, O'Hara defeated Xavier Williams to retain the World Heavyweight Championship. It marked the third consecutive win at the event for O'Hara and the fourth win over his former foe. The match has signaled the end of their bitter feud and Williams subsequently retired from Elite Answers Wrestling.
"A New Chapter" (2017-2018)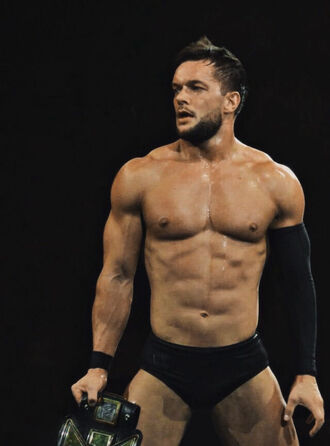 One week after defeating Xavier Williams, O'Hara faced new World Champions in The Pizza Boy and Tiberius Jones in a Champion of Champions contest at the annual draft show. During the night, O'Hara was drafted back to Voltage and later that night picked up the monumental victory over the two other World Champions.
O'Hara returned to Voltage for the first time since departing bitterly the year prior. Season 11 meant with a clean slate, new challengers would come forth as the rosters settled. New General Manager Kenny Drake brought out the new contenders to the World Heavyweight Championship: Aren Mstislav and TLA. However, a third contender emerged in Cameron Ella Ava. In his first contest, O'Hara teamed with Cameron to take on Mstislav & TLA where the team managed to pick up the victory. A week later, Cameron Ella Ava was announced as the number one contender to WHC and a match was set for Territorial Invasion. The build-up to the contest was bitter and spiteful as the personal side merged with their professional and competitive nature. The match lived up to expectation with the two doing anything and everything to gain victory. However, it was O'Hara who managed to emerge victoriously. On the same night, TLA defeated Mstislav to become the new contender.
At Ground Zero, O'Hara successfully retained the World Heavyweight Championship after Cameron Ella Ava interfered in the contest, despite a seeming lack of need. The controversy led to TLA being granted yet another chance against O'Hara as an entrant inside the Elimination Chamber at October's Road to Redemption. O'Hara proceeded to win a series of matches over several weeks continuing his streak defeating Chris Elite, Chamber participants Lars Grier, Amadeus, and Keelan Cetinich. At Road to Redemption, O'Hara successfully defended the World Heavyweight Championship inside the Elimination Chamber. The victory guaranteed O'Hara will be at least the second longest-reigning World Heavyweight Champion and third-longest World Champion in company history. Victory at Shock Value will see him break both records. After a war of words with Chris Elite, O'Hara suffered his first official loss since January, being on the losing side of a Six-Man Tag Team Match. At Shock Value, O'Hara faced Chris Elite in a Shock Collar "I Quit" Match for the World Heavyweight Championship. Despite a dominant showing for much of the match, O'Hara resorted to making Elite choose between the health of his bodyguard, Big Mike, or the World Heavyweight Championship. Elite uttered the words "I Quit" and O'Hara successfully defending the title for the 6th time.
Victory at Shock Value meant Jamie O'Hara surpassed Brian Daniels as the longest-reigning EAW World Heavyweight Champion (224 days) and further surpassed Ares Vendetta as the longest World Champion in EAW history (232 days). O'Hara suffered his first defeat of the year after being speared by Lars Grier and pinned by Nico Borg in the Champion of Champions Match. However, on the same night, O'Hara collected three awards to finish the year, notably Elitist of the Year. At King of Elite, O'Hara once again successfully defended the World Heavyweight Championship against Lars Grier. O'Hara suffered his first defeat of 2018 the following week on Voltage against Ahren Fournier. The loss granted Fournier a chance at O'Hara's World Heavyweight Championship which took place three weeks later on Voltage, resulting in O'Hara's 8th successful title defense. O'Hara's historic reign concluded six weeks later at Voltage: Brooklyn Heights. After a successful defense against Lar Griers earlier in the night, O'Hara was forced to defend it in the main event. There, a returning Y2Impact interfered and connected with an Evisceration before dragging Chris Elite over for the pin.
"Something to leave, return and fight for" (2018-2019)
After Brooklyn Heights, O'Hara became inactive from the business with speculation growing about his future. Impact taunted O'Hara over several weeks on Voltage before O'Hara reemerged via satellite taking the final Grand Rampage spot from Impact. At Grand Rampage, O'Hara entered at number two and lasted about roughly halfway before being eliminated by number one entrant Theron Nikolas, ending his attempt to become the Answers World Champion with 5 eliminations. Following the Grand Rampage, the war of words continued between O'Hara and Impact. A match on the April 22 edition of Voltage saw O'Hara return to the ring on the yellow brand, teaming with Lars Grier against Ahren Fournier & Andrei Sokolova with Y2Impact as the special guest referee. The match finished controversially with Fournier rolling O'Hara up, pulling the tights and a fast count from Impact to secure the win for himself and Andrei. Shortly after, a Fatal 4-Way at Fighting Spirit was announced between Elite, O'Hara, Sokolova, and Impact. O'Hara failed to reclaim his championship with Impact targeting him throughout the match. The two continued to trade insults and blows over several weeks with O'Hara mocking Impact with a replica of the Heart Break Gal's EAW Championship and Impact retaliating by burning O'Hara's authentic collection of championships and achievements. The two finally struck a deal for a match at Pain for Pride with the loser never being able to compete for a World Championship in EAW for the remainder of their careers, ensuring one legacy will not be able to grow anymore. At Pain For Pride: Festival, after months of build and anticipation, O'Hara suffered his first defeat at the iconic event, failing to overcome Impact with Impact even kicking out of the Kingslayer, his greatest weapon.
O'Hara's contract expired on June 30 and believed Pain For Pride was a bittersweet ending to close his career on at least for the foreseeable future; making it clear that he wouldn't be resigning.
On December 22, O'Hara returned to Elite Answers Wrestling to confront and attack the Answers World Champion Theron Nikolas. It was revealed that O'Hara had been the figure behind the Syncon messaging that had been plaguing Dynasty for several weeks and appearing on social media feeds for several months prior. Nikolas and O'Hara's rivalry heated up in the following weeks with a title bout announced to take place at King of Elite. However, despite a grand effort O'Hara fell short in defeating Nikolas.
O'Hara shifted his focus away from the Answers World Championship following King of Elite, injecting himself alongside wife Cameron Ella Ava to stop Bowie Gray & Devan Dubian from attacking Ms. Extreme. The following week, O'Hara & Ava teamed against Apocalypse & Donovan Cross, resulting in a Countout victory after Apocalypse & Cross left the ring and returned backstage. However, they were quickly attacked by Gray & Dubian, leaving O'Hara & the Ava sisters laid out. Following a week of inactivity, O'Hara returned alongside Cameron to stop Gray & Dubian from attacking Ms. Extreme. This short feud wrapped up at Ides of March which saw the couple defeat Gray & Dubian in a tag match.
Following Ides of March, O'Hara began to take steps towards main eventing Pain for Pride 12 with his name being announced in the 2019 Grand Rampage. A week later, he faced Malcolm Jones in an inter-brand match on Dynasty which resulted in a No Contest after a newly formed stable involved themselves. However, the two were able to rid the stable from the ring and conclude the show standing tall. Two weeks later, O'Hara faced Charlie Marr in a "Grand Rampage Preview" on Dynasty. The match was thrown out after Charlie Marr refused to break a hold. On April 21 at Grand Rampage, O'Hara successfully outlasted 29 other wrestlers to win the 2019 Grand Rampage match for the first time in his career, confirming his place in the main event of Pain for Pride 12.
The main event of Pain for Pride became a Fatal 4-Way, between O'Hara, the defending Answers World Champion Theron Nikolas, former champion Darkane, and Mr. DEDEDE. In what became the 2019 Match of the Year, Mr. DEDEDE speared O'Hara and capitalized on a fallen Nikolas to win the Answers World Championship.
"The War To End All Wars - Gawd vs Ace. Answers World Champion" (2019-2020)
Having lost the main event, Jamie moved onto a feud with the Wildcards - Xander Payne & Myles - alongside his wife Cameron Ella Ava. Having picked up back-to-back wins in singles matches, the team faced off at Midsummer Massacre resulting in a victory for Jamie & Cameron.
Following this, O'Hara was picked by Showdown's General Manager Jenny Punk to represent Showdown at Territorial Invasion in the War Games Match, with the added freedom of selecting any two partners for the match. It didn't take long for the newly formed team of The ILLIONAIRES - former rivals Chris Elite & Ahren Fournier - to put their name forwards. Over the following weeks, the pair would attempt to gain Jamie's approval with all three seemingly mending the bridges burned through their own battles in 2017 and 2018. The trio would pick up a win over reigning Unified Tag Team Champions Heavenly Hell and a third partner on their way to Territorial Invasion. However, in the War Games Match, Team Showdown would fall short, with Team Voltage picking up the win by pinning Team Dynasty. In the wake of the defeat, Jenny Punk placed the show's failure to win on O'Hara and O'Hara alone, resulting in The ILLIONAIRES turning their backs on Jamie and siding with Punk. The struggles between Jamie and The ILLIONAIRES resulted in Cameron Ella Ava - who was injured at the time - to return sooner than expected, leading to Jamie & Cameron throwing The ILLIONAIRES off a cruise ship that Showdown was taking place off and into the fucking sea. At Reasonable Doubt, the couple once again teamed to face Chris & Ahren, resulting in a defeat.
Not to be deterred by the loss, the husband and wife duo set their sights on the Extreme Elimination Chamber and becoming the Answers World Champion respectively. Having secured their place in the match off the back of defeating Heavenly Hell, the couple saw their marriage as an advantage in their favor despite having the same, singular goal. At Road to Redemption, Jamie found some satisfaction in pinning Mr. DEDEDE and ensuring a new Answers World Champion would be crowned. The match came down to just himself and Cameron. A moment's hesitation led to Cameron capitalizing and using his own Stardust Breaker finisher to pin Jamie and win her first World Championship. Admitting defeat to his wife, Jamie wrapped the belt around her waist and raised her hand before leaving her to enjoy the moment.
Without many directions, Jamie shifted his focus to King of Elite, still with the intent to become the Answers World Champion and to reclaim his position as the Ace of Elite Answers Wrestling. Having worked through the first two rounds, Jamie and Cameron came head to head in the finals bracket of the Showdown side with the bonus of the Answers World Championship being placed on the line. The match finished with Xander Payne attacking Jamie first, causing the DQ win and sending him through to the final while setting up a match with himself and Cameron at King of Elite. For the second time at King of Elite, O'Hara failed to capture the crown in a losing effort almost identical to his defeat at Pain For Pride 12, with Dynasty's The Visual Prophet winning.
Disappointed, Jamie didn't have much direction until Candice Blair, Cameron's sister, provoked him for a match at Under Siege. She questioned whether or not Jamie was still worthy of calling himself the 'Ace'. After back and forth throughout the weeks, Jamie defeated his sister-in-law at Under Siege, however, the match didn't come without consequences, with Jamie suffering a knee injury that would sideline him for a month. Injured, he turned his focus to helping his wife prepare for his Grand Rampage title defense against Mr. DEDEDE and Xander Payne. However, due to the injury and the travel restrictions imposed due to COVID-19, Jamie could not be present at Grand Rampage. Cameron was not only defeated but brutally injured that night when DDD used a flaming Equalizer on Cameron. Feeling helpless, Jamie caught a red-eye to be by her side at the hospital.
The following week on Showdown, O'Hara stood in an empty EAW Performance Centre and announced that Cameron's career was likely over. Not only that, but he revealed the couple's news about expecting a child later in the year. Jamie promised that he wouldn't let this war between himself and DDD go on any longer and vowed that he would make it to Pain for Pride to confront the Gawd. However, to do that, he had to first win the No Way Out Match at Odyssey. One of the opponents was Ahren Fournier. Ahren showed sincerity as he apologized for all the terrible things The ILLIONAIRES had done to him after their loss at Territorial Invasion and legitimate concern for Jamie after Cameron's injury. Ahren made it clear that he wanted to mend the bridge for good, declaring Jamie to be his best friend and that he would be the GOAT father of his unborn child. The two worked well in a tag match a week before Odyssey getting a victory. At Odyssey, O'Hara successfully won the No Way Out Match to become the number one contender to Mr. DEDEDE's Answers World Championship. Gawd vs Ace was set.
However, the match was put in doubt briefly as Mr. DEDEDE - challenging Andrea Valentine for the EAW World Championship at Fighting Spirit - suffered a torn MCL. A week later, Mr. DEDEDE confirmed he would be fit for Pain for Pride. With the match set, O'Hara felt the need to raise the stakes once more. With the season being on of failure on his part, recounting the numerous times he failed to win the title or simply to win the biggest matches but above all, failed to redeem himself for his 'failures as a husband', he saw there was only one possible ending acceptable; win at all cost. O'Hara declared that should he fail to defeat Mr. DEDEDE, he would retire from EAW. In simply the most anticipated match, a dream match that had existed for the whole six years since Jamie had first entered EAW, The War To End All Wars concluded with Jamie O'Hara mercifully rendering Mr. DEDEDE incapable of continuing with the Stardust FOREVER and finally becoming the Answers World Champion. He celebrated his win with his wife Cameron Ella Ava who was at ringside, the couple finally putting an end to two years of heartache, two years of pain and suffering.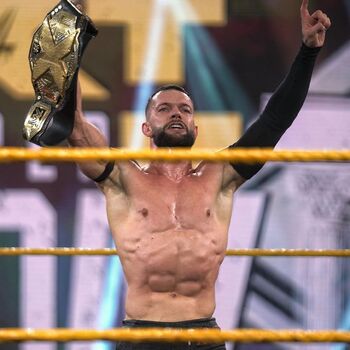 The following week, Jamie O'Hara immediately followed up on his win by defeating Rex McAllister and The Visual Prophet in a Triple Threat Champion's Showcase match. Remaining on Showdown for Season 14, Jamie O'Hara was confronted by Jack Ripley, who made his intentions clear as the first challenger to the Answers World Championship. At Midsummer Massacre, Jamie O'Hara defeated Jack Ripley in his first defense as Champion.
At the same event, Lethal Consequences defeated Diamond Cage, Dr. Bethany Blue and Jakes Smith to become the Number One contender to the title. The clash of eras saw the two men take shots at one another for several weeks across both the Showdown and Dynasty brands. On Showdown, the two faced off in separate 'Beat The Clock' matches with the winner receiving the right to make the stipulation for their upcoming match at Territorial Invasion. However, Lethal Consequences would distract Jamie, leading to a no contest result as time expired. The following week, Lethal Consequences announced their match would be an Extreme Rulez match, harkening back to the days of Extreme. Although this advantage, Jamie O'Hara successfully defeated Lethal Consequences at Territorial Invasion, marking his second successful defense of the Championship. After the match, O'Hara was attacked by a returning Kassidy Heart who had previously made it clear that she would come after him and the Answers World Championship after O'Hara defeated her husband, Mr. DEDEDE, previously at Pain For Pride. Kassidy Heart would bite on the back of O'Hara's neck, drawing blood to send her message and make her intentions clear.
On Showdown, Heart would announce that she had been gifted the opportunity to make whatever match she desired between the two at Reasonable Doubt by DDD himself. Kassidy would choose an Armageddon Hell In A Cell match, where fire would surround the ring and barbed wire would replace the ropes. This match between the two would be complicated by General Manager Ryan Wilson adding Dr. Bethany Blue to the match after her performance at Territorial Invasion. Later, Jake Smith would earn the right to be placed in the match as well, thus making it a Fatal Four Way. On the 24/10 episode of Showdown, Jamie O'Hara faced his sister-in-law, Consuela Rose Ava, in a Champion vs Champion match however this would lead to a non-finish as Kassidy Heart attacked both wrestlers. At Reasonable Doubt, inside the Armageddon Hell In A Cell match, Jamie O'Hara for a third time defended his Answers World Championship, leaping off the opening on the roof of the cell and delivering a Genki Canon right into Jake Smith.
With his third defense completed, O'Hara looked towards the December FPV of Road To Redemption, for the third time in his career walking into an Extreme Elimination Chamber as the defending Champion. Hoping to replicate his success, Jamie O'Hara was as confident as ever before with his previous success firmly at the forefront. A week before the event, O'Hara had to quickly depart the taping at EAW's World 1 Theatre, rushing back to the other side of the country as his wife Cameron went into labour. On the 6th of December, Cameron Ella Ava and Jamie O'Hara welcomed a healthy baby boy into the world: Hathaway Avery Ava-O'Hara. Jamie's focus quickly switched back to being Champion, as he prepared for the Extreme Elimination Chamber. However, despite being the last entrant and lasting the entire match for the 5th straight time, Jamie O'Hara was defeated by Jack Ripley.
Jamie O'Hara's Answers World Championship reign ended at 168 days, bringing his total days spent as World Champion in EAW to 575 days.
After the defeat, Jamie O'Hara announced he would be taking a short break, opting to focus on being a father for the time being. He is expected to be gone for several months.
Personal Life
O'Hara has kept his personal life relatively separated from his professional career. Far more quiet and reserved than most expect, O'Hara is an avid adventurer and prefers to travels alone, driving more often from city to city. O'Hara owns three homes, an apartment in New York City, a house alongside Sydney's pristine Bondi beach, and a cattle station two hours west of rural country town Gundagai. It is believed, professionally, O'Hara gets along with most of his colleagues has tried to remain drama-free for the vast majority of his time in EAW.
A talented designer, O'Hara has designed much of his own ring gear and visual graphics as well as assisting EAW management with design solutions regarding the production of sets, management of equipment, and innovative design techniques to deliver a greater experience for the EAW fans.
He is currently married to Cameron Ella Ava and resides in Los Angeles, California permanently.
On the 04/25/20 episode of Showdown, Jamie O'Hara announced that Cameron Ella Ava was five weeks pregnant. The couple is expecting their first child by the end of 2020. Hathaway Avery Ava-O'Hara was born on the 6th of December, 2020, weighing 7lbs, 3oz, at 9:35 PM PST.
In Wrestling
Finishing Moves

Stardust FOREVER (Repeated Stardust Breaker until the opponent is unconscious or the match is called) - Ultimate/Rare Finisher
Stardust Breaker (Double Wristlock transitioned into a Straight Knee to the jaw) - Primary Finisher
In Excelsis (Running Bicycle Knee Strike)
Genki Cannon (Diving Double Foot Stomp)
Signature Moves

Visual Identity (Belly to Back Suplex Into A Piledriver)
Southern Crucifixion (Leg Scissors Cross Kneelock)
Tope Con Hilo
Galactic Buster (Pump Handle Lungblower)
Destination Fucked (Triangle Canadian Destroyer on the apron)
Nicknames

Ace of Elite Answers Wrestling (primary)
Ascended Master
Light In The Darkness
Saint of Valiance
Fortissimus
Entrance Themes

"With Eyes Wide Open" by In Flames (2015)
"The Darkness Of My Mind" by Trivium (2015-2016)
"Bad Vibrations" by A Day To Remember (2016)
"The Stage" by Avenged Sevenfold (2016-2017)
"Ultimate Battle" by ZENTA (2018-2020)
"Kashmir (Paratus Intro)" by Led Zeppelin (2017-2018, 2020-Present)
Championships and Achievements
Elite Answers Wrestling

EAW Championship (1 time)
EAW World Heavyweight Championship (1 time)
EAW Answers World Championship (1 time)
EAW New Breed Championship (1 time)
EAW Unified Tag Team Championship (1 time)
EAW Hall of Famer, Class of 2018
2015 Cash In The Vault Winner
2019 Grand Rampage Winner
2017 King of Elite Finalist - Dynasty Representative
2020 King of Elite Finalist - Showdown Representative
2017 Elitist of the Year
2017 Promoer of the Year
2017 World Heavyweight Champion of the Year
2019 Match of the Year (Men's)
2020 Answers World Champion of the Year
Longest Reigning EAW World Heavyweight Champion - 323 Days (10 months, 17 days)
Longest Reigning EAW World Champion [All World Championships] - 323 Days (10 months, 17 days)
Longest Reigning New Breed Champion - 240 Days (7 months, 28 days)
EAW 2010's All-Decade First Team
Most Valuable Awards (Weekly)

Most Valuable Elitist (6)
Elitist of the Month (1)
Match of the Week (17)
Champion of the Week (8)
Rising Star of the Week (3)
Beef of the Week (9)
Promoer of the Week (8)
Universal Wrestling Federation

UWF World Champion (2)
UWF No Limits Champion
Mr. UWF 2010
UWF Feud of the Year 2010 vs Dean James
2010 UWF Brawl For it All Winner
2012 Stairway to Heaven Winner
Society of Wrestling/Revolution X
Ultimate Wrestling Federation
Statistics
761 Days as a champion (Collective)
External links