Karlisle Jeremiah (born December 5th, 1980) better known by his ring name Y2Impact or simply Impact, is a professional wrestler currently signed to Elite Answers Wrestling where he is officially recognized as an esteemed member of the EAW Hall of Fame and appears on the Dynasty brand.
Impact is known for his wrestling ability, capable of balancing himself out as a technician with aerial maneuvers that diversify his offensive attack. In his early days as an extremist and e-fedder, he was known to be quite controversial out of his character with his meteoric rise to prominence in the famed XWF/EAW feud of 2008. Universally recognized across the globe for his wrestling talent, showmanship, oratory skills, and unparalleled history of accomplishments and success in the wrestling business, Impact dubs himself the "Quintessential Champion". In more recent times, owing to his unruly, callous nature, Impact has adopted "The Machine" as his signature moniker.
Despite having achieved World Championship gold in a number of promotions, Y2Impact is most well-known for his record-breaking history in Extreme Answers Wrestling. There, he has gained global plaudits as the first ever Triple Crown Champion, inaugural Answers World Champion, record four-time Tag Team Champion, winner of ever major active EAW World Championship, and as the first and only forty-man Grand Rampage winner, in the process demonstrating his impeccable endurance and stamina by breaking the record for longest time in a single Grand Rampage match.
Jeremiah is known for an outspoken "no-nonsense" approach that has won him few friends and many enemies during his extensive EAW tenure. Likewise, he prides himself on his manipulative skills that have enabled him to succeed through whatever approach he deems most pragmatic and convenient.
The Come Up
On February 24th, Impact entered e-federations as he joined TWL (The Wrestling Lounge). He first appeared in the lounge of e-fedder Heart Break Boy, after writing what he now refers to as "beginner promos," at the All Wrestling Alliance(AWA) on Heartbreakboy, he talked to him at that lounge. Impact's debut wouldn't come until early April 2008 in TWL 2, a split that resulted from tensions brewing in the original group of owners including Book of Wrestling and Shane101. TWL disbanded, then BOW & Tyler A made a new TWL, calling it "True Wrestling League," instead of the original The Wrestling Lounge. During Impact's experiences in TWL2, he was banned once, then raiding their headquarters before being escorted away from the facility by security officials, before finally coming to terms on an agreement that would pave the way for his return. TWL2 died off after it merged with AWA, and BOW deemed it "AWA+TWL = E-fed Domination," however it turned out to be a complete disaster as members were not showing up after the first few weeks, and EAW & ACW quickly took the lead number one e-federation spot.
Impact's persona during this era was much more juvenile, starting trouble in virtually every promotion he was contracted to. Impact's earlier devil-may-care personality posed a stark contrast to the stern-faced, suit-clad character he'd later adopt. During this time, Impact would forge friendships with the likes of the Rated R Shaman of Sexy, Regulator, and various others, including learning the ropes under the tutelage of EAW Chairman CM Banks.
Classic Wrestling Federation; Answers Championship Wrestling Federation (CWF/ACWF)
CWF was Impact's second promotion, chiefly headed by Shane101. Impact originally had a feud with King Kjors, but that was just a small tease as Impact only did this as part of a carny storyline that would see Impact aligning with Kjors, opening a path for Impact to join the Kjors-operated CWF Alliance, going on to become CWF's first Jr Heavyweight Champion. As the days spread in CWF, Impact got tired and ceased making appearances, and was no longer interested in the Classic Wrestling Federation anymore, with his disinterest in the company largely spurred by the fact he lost his Junior Heavyweight Championship to Hannah Hardy. It was hinted at by the board of directors that Impact would win the CWF Junior Heavyweight Championship once more. Impact returned for a while and made his presence known and felt again, but never received a CWF Junior Heavyweight Champion opportunity, despite usual wrestling rules where the former champion is allowed to evoke a rematch clause. Around a month or so later, Impact quit CWF, as did XWF Chairman, Regulator, after being banned in the chatbox from King Kjors/Sgt. Pepper, with whom he was arguing. Impact was then accused by the majority of CWF as only quitting because Regulator quit. Impact, to this day, denies he quit CWF because of Regulator. In The Classic Wrestling Federation, Impact went under the Sting & Brian Pillman characters. On 1/14/10, almost a year and a half after Impact's original stint as a CWF performer, he rejoined under the 'Kaos' moniker. After a lack of activity on Kaos' part, he decided to cut ties with CWF.
ACW was revived and then merged with CWF. Y2Impact was already signed to a contract with ACW so his talents were brought along to the Chaos brand of ACWF, where he competed alongside Adam. Y2Impact was released from his ACW contract on 9/22/10 after his involvement in the plotted threatening and, further blackmail, of ACWF's site before eventually giving back the password. Y2Impact continues, "it really doesn't do anything to me, or for me (or them), for me to get released or "fired" from this federation. As an honest man, I don't pride myself in the fact that I lied before telling the truth and, as an honest man, I wasn't too happy with my position in that e-fed as it was. I am absolute as a wrestler and I'll never lose my [main event] spot."
The Destruction of Answers Championship Wrestling Federation
Soon after RRS's departure from the federation, Y2Impact made his unhappiness and disdain with the federation known. According to Y2Impact, ACWF had unfairly treated him despite his moderate and occasionally diligent working habits. In response to Carlos' belittlement and unfair treatment of RRS, he began slandering the promotion while siding with EAW and picking up managerial jobs in EAW, ACWF's apparent "rival promotion". Y2Impact and close personal friend, RRS, then devised a plan to invade ACWF while it was at a weak state in early September '10. RRS, posing as a co-chairman, Killswitch, talked to another co-chairman, American Dragon 5000, in order to obtain the password after claiming to be having problems with logging into the site. RRS, still posing as Killswitch, thanked American Dragon 5000 for helping him and left without being noticed. In the midst of this, to reduce any speculation, Y2Impact had Rated R Shaman of Sexy voice Y2Impact's opinions on his position in ACWF and uneasiness through his account, with Y2Impact pitching in ideas such as, "I promo, I work and I do good things. I think that I've been treated unfairly for my part here and I believe that I could be up there or even higher than guys like yourself (Amdrag 5000) and I'm positive that I'm not the only one." In response, Amdrag replied, "Well, It's better if you tell Killswitch or Regulator since they write Chaos, but I'll relay them the message."
About two hours later, almost every co-chairman had arrived to the promotion, they had found out that RRS and an accomplice/"partner in crime" had taken control of the site. Regulator, the former friend of RRS, begged and pleaded to have the password given back. RRS showed some remorse for his actions and reluctantly agreed to eventually give the password back on conditions. Jokingly, he demanded a position in the Hall of Fame, a World Championship, a co-chairman's position, among other things. RRS gave the password back, however, Y2Impact had switched the password a second time so RRS and him would still have control. EAW writer, Robbie V then threatened Y2Impact and his job in EAW if the password was not given back (However, it should be noted that this was strictly just a threat on Robbie's part as CM Banks, EAW Chairman, later confirmed that he wouldn't have fired Y2Impact, nor given him any punishment as a result of his actions). After approximately fourteen hours of chaos, the ACWF password was given back to Regulator.
Xtreme Wrestling Federation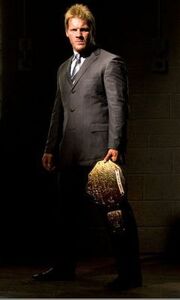 Impact was an XWF original and an owner, along with Chairman, Regulator, co-owner, Superman & nWoMatt. Impact had many controversial moments with XWF & Regulator, such as requesting his release & being fired multiple times, the deletion of XWF and multiple fights with main owner, Regulator; however, through it all, Y2Impact was the 3rd inducted Hall of Famer in XWF and was of the 1st class for his contributions to the company. Y2Impact has the most world championships in his career in XWF, a record 3 times, with the XWF Resistance Undisputed World Championship, XWF Rebellion World Championship, XWF NWA World Champion, as well as being the final XWF Hardcore Champion. In XWF, Impact was a former XWF Rebellion General Manager and other board positions several times, not to mention a board job record. At its inception, XtremaMania was originally supposed to be "XtremeMania" until Impact changed it in a banner he made. Impact is a triple crown champion in XWF as well, having the XWF undisputed resistance world title, rebellion world title, nwa xwf world title, and the xwf hardcore championship. In the original XWF, Impact competed in the first ever world championship match. In September '08, Impact was scheduled to face StarrStan and win at the FPV, but Impact quit and lost, thus Starr retained his X-Division Championship. On the 2/1/09 edition of Resistance, Y2Impact def. Regulator for the XWF Undisputed World Championship, and was the then-XWF Vice President. However, that was all short-lived as Y2Impact went into the deepest, darkest depths of his career, going on an 8 month string of inactivity from e-feds and the general public. Y2Impact then returned to XWF, but his re-emergence came to a halt as it then closed in late August of 2009. XWF has since re-opened and Y2Impact is undergoing a feud with the Rated R Shaman Of Sexy and Cole Smith. XWF died in January 2010 after the second attempt to bring it back. XWF had its last show on 2/6/10, where Y2Impact lost in the main event of the final showdown vs The Rated R Shaman of Sexy. During his time in the Xtreme Wrestling Federation, Y2Impact accumulated a tied-record 4 World Championships, one Hardcore Championship & one United States Championship.
Answers Championship Wrestling
Impact then went to ACW(Answers Championship Wrestling), originally on the Burnination brand, which changed to Royalty before becoming defunct altogether. Impact won the Royalty (Corruption) Tag Team Championships ( w/ Johnny Payne, at City Of Evil). When Royalty disbanded, Impact was named Corruption Tag Team Champion. Impact & Johnny Payne defended their titles against ETR & Collin. ETR & Collin won after Impact turned on Johnny Payne, later to go on in the night and win the ACW Corruption World Championship from Cena29, SB & HBB. He went on to lose the championship at the next FPV to HBB after Michael Myers & DDD interfered in his match. Impact briefly feuded with Michael Myers which ultimately ended shortly after, then he went on to feud with Jaywalker, eventually defeating Jaywalker at WW3 and winning the ACW Undisputed US Championship. On the next & last Corruption, Y2Impact lost to Jaywalker after a failed interference on Y2I's behalf by Heart Break Boy. Corruption & Chaos then merged into one brand. On Y2I's first Chaos appearance, he defeated Gage The Rage Smith for the ACW Ultimate X Championship, only for it to be vacated later on in the night as a result of complaints by former ACW UX Champion, GTRS. On the next Chaos, Gage won the title back, but it was reversed and Y2I gained a rematch and won the ACW Ultimate X Championship back from GTRS and became a two-time ACW Ultimate X Champion. Like XWF though, this was short-lived as, in February of 2009, ACW closed down due to multiple members quitting because of what was perceived as lazy, careless management by Chairwoman Curious Girl and her then-boyfriend, Mr. Kennedy's #1 Fan/Killswitch. Furthermore, over a year later in 2010, HBB decided to renew the federation with Regulator as his assistant, and after a week of contemplation as to whether or not to join the new ACW, Y2Impact finally signed to ACW, competing on its Chaos brand. ACW soon merged with CWF and became AWF, where Impact was subsequently moved before resigning in September '10.
Extreme Answers Wrestling
Impact entered Extreme Answers Wrestling on 6/27/08. On Impact's debut, he defeated Latino Game for the EAW National Extreme Championship, a title which he would hold for 7 months and become the longest reigning champion of all champions of Dynasty history, a record that has since been broken by no dynast. Impact had memorable bouts with Latino Game at Pain For Pride and on Dynasty, with StarrStan, at Midsummer Massacre & Road 2 Redemption, along with Johnny Bad Blood. At Road 2 Redemption, a second match was scheduled for reigning National Extreme Champion, Impact, which he lost to Regulator, who was supposed to be in the Dynasty Extreme Elimination Chamber. Y2Impact took Regulator out before his Dynasty EEC match, then entered and won the EAW World Heavyweight Championship, and is current EAW World Heavyweight Champ.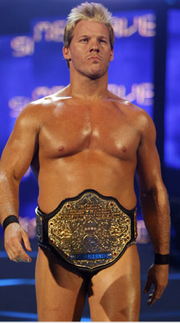 On the next Dynasty after Y2Impact competed in 3 matches at Road to Redemption II in Las Vegas, he was inserted in three more matches by the well known Allison Jill Kane aka Manager Kane, for the sole reason that she believed Y2Impact screwed over Jaywalker in the event popularly known as "The Las Vegas Screw Job - 1/24/09,"on the following Dynasty, and on that Dynasty, Regulator defeated Y2Impact in a street match because of the interference of Jaywalker, his main-event opponent for the night who he would go on to defeat in a Steel Cage Match for the EAW World Heavyweight Champion, only to be puzzled at the arrival of the Rated R Shaman of Sexy to Dynasty as he was immediately inserted in a match with RRS, speared, and lost his World Heavyweight championship.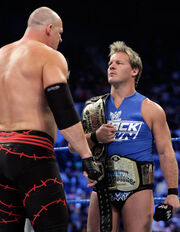 Less than two weeks after this, however, Y2Impact defeated The Rated R Shaman of Sexy to re-obtain the EAW World Heavyweight championship, only for the very championship to once again change hands inside of RRS' specialty match, Glass Walls, thus having 3 EAW World Heavyweight Championship changes in less than a month. Shortly after this, Mr. DEDEDE came to the Dynasty brand of EAW to take over RRS' general managing duties and, at EAW Reckless Wiring FPV, a battered Mr. DEDEDE over-came the odds that lied within a triple threat contest with Y2Impact and RRS, successfully winning and reigning as EAW World Champion. After this, Y2Impact would take a leave of absence from EAW and e-feds, traded by Mr. DEDEDE during his absence to the Showdown brand, he then began a feud with LC that would culminate at The Pinnacle of E-feds, Pain For Pride, a hair match in which the loser would get shaved bald; Y2Impact extended his undefeated PFP streak to 2-0 and humiliated and ultimately sent LC on indefinite hiatus from e-feds after shaving him bald. Shortly thereafter, Killswitch offered Y2Impact to join ACW's alliance and take over Extreme Answerz Wrestling, an offer in which was accepted and, at Territorial Invasion, Team ACW defeated team EAW and, for a short period, took over EAW. After this, Y2Impact regretted associating himself with ACW and returned back to EAW's side, being booked to face James Montell Johnson, Cole Smith, and CB Cool for the EAW Inter-branded World championship, Y2Impact perfected his return to e-feds, winning EAW's Inter-branded World championship at Road to Redemption III in a 4-way scramble contest. Along with Y2I's newest run for gold in Extreme Answerz Wrestling, he has actively been pursuing the EAW Unified Tag Team Championships held by RoViper with his partner, St. Anger, going by the name Order of the Angels derived from the satanic group Order of the Nine Angels. The rebirth of Y2Impact started a new found form of his capabilities, and Y2Impact decided to turn Cyclone into his protege and motivate JC for the future, all the while maintaining his own personal stardom. On the 2/3/10 edition of Showdown, Y2Impact lost his EAW Inter-branded World Championship to Robbie V in a series of unpredictable events. On the next Showdown, Y2Impact revealed that while Robbie was using the ring-bell as a weapon during the EAW Inter-branded Championship match on the previous week's show, the bell had never ring, and therefore Y2Impact is still EAW Inter-branded World Champion. On 2/20/10, Y2Impact & St. Anger as The Order of the Angels successfully captured the EAW Unified Tag Team Championships by defeating Robbie V and Viper, RoViper, and effectively ending the two as a tag team. At the next FPV, Reasonable Doubt, Y2Impact lost his Inter-branded World Championship after nearly forcing his tag team partner, St. Anger, to tap out at the same event, Speedy caught him by surprise and defeated him, thus making him the new IB World Champion. After this, Y2Impact seamlessly had no interest whatsoever in reclaiming the Inter-branded World Championship, deciding to move on and go forward. At the next FPV, Dynasty vs. Showdown, the defending, reigning Unified Tag Team Champion Order of the Angels will face off with Mr. DEDEDE & Captain Charisma for the Unified Tag Team Championships.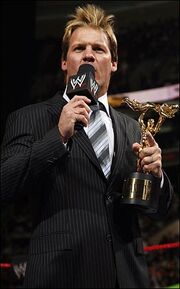 The Order of the Angels lost against Mr. DEDEDE & Captain Charisma, and not long after, were disbanded. After OTA disbanded, they entered a stage of turmoil that ultimately resulted in Y2Impact facing St. Anger at The Grand Rampage. Y2Impact won by pin-fall and, in the process, ended St. Anger's undefeated streak at 29-0. On 6/30/10, he was the second announced into the 2010 EAW Hall of Fame. Y2Impact was inducted into the EAW Hall of Fame on July 18th, 2010 by former StarrPact partner, StarrStan, and Montell Smooth. Shortly thereafter, after not appearing on EAW TV In-ring action in weeks, on the last edition of Showdown before Pain for Pride III, CM Bank$ after weeks of preliminary peril against thought potential contenders for the World Heavyweight Championship, announced that he was going to face Y2Impact at Pain for Pride III for the EAW World Heavyweight Championship. Pain for Pride III is set on the 24th & 25th. On July 25th, 2010, after a year and a half without the World Heavyweight Championship, Y2Impact finally won it back against CM Bank$ and became World Heavyweight Champion, as well as the only 4-time World Champion in EAW history. On 8/28/10, Y2Impact successfully defended his EAW World Heavyweight Championship after pinning Jaywalker in a triple-threat match between himself, Starr & Jaywalker. As the match was in the works, Jaywalker announced that he would retire if he didn't win the Impact's World Championship; sure enough, Jaywalker took his leave to a standing ovation at Midsummer Massacre after being defeated by reigning champion, Y2Impact. After retaining his championship and ending Jaywalker's career at Midsummer Massacre, Y2Impact came to dynasty as a match between him and Kevin Devastation had been scheduled, however, after hearing of the news that Kevin Devastation's EAW Championship was vacated and that he suffered a potentially career ending injury at the hands of Cyclone, the match was consequently canceled.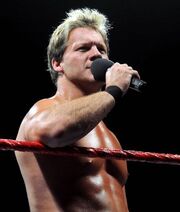 As a result of the cancellation of this match, this main event, Y2Impact made his presence felt by preaching and "proving" Showdown is the superior product and criticized that Dynasty could not hold their weight, falsely advertises, has unstable, quoting that it is "B" class comparatively [to Showdown]. This caused Kendra Shamez to come out in complete frustration as she, the general manager of Dynasty, order Y2Impact out of the ring and off of Dynasty to which he grinned, replying, "I'll be back... and I won't be alone." As a result of this, Kendra attempted to prevent Impact from causing any further chaos by coming to Dynasty again and, as a counter-attack on Impact, sent Revolution 5.5 to face Y2Impact in a handicapped match, to which George Copeland & Alexander Da Vinci could not respond on a positive note as Y2Impact ousted both and pinned Alexander Da Vinci. On the Dynasty that same week, Kendra went back into her office and noticed the EAW Championship was gone and after realizing that this may quite possibly be Impact's doing, put a "bounty on his head," as she quotes. This eventually lead to a match at Territorial Invasion, where the Generation Genesis representing Showdown captained by leader, Y2Impact, defeated Team Dynasty captained by Cyclone after Y2Impact connected the codebreaker + pin package on Cyclone. Y2Impact's reign ended after over 3 months at Road to Redemption IV in the Extreme Elimination Chamber. Before getting into his next feud with HRDO, Impact sustained an injury and was replaced in the World Championship match at No Regards by RRS. On his return from injury, Y2Impact competed alongside former Genesis members, Hawk & Lethal Consequences against the Triple Crown Syndicate, winning after Hawk left to go to the back and Jay intervened. Y2Impact later won the EAW Extremist of the year award, not to mention several other less significant awards. After countless attacks and a cameraman by the name of Joel repeatedly following Y2Impact around in the coming weeks, RRS was revealed to be the man orchestrating all of the attacks; Impact will be competing against RRS at King of Extreme 2011 in a Number One Contender-ship, Loser leaves Showdown match up. At King of Extreme, Showdown General Manager Robbie V changed the Number One Contenders match into a World Heavyweight Championship match. During the match, Y2Impact was close to winning before Hurricane Hawk cashed in his CITV, hitting Y2Impact in the back with the briefcase before executing the legacy cutter and pinning Impact, becoming the new EAW World Heavyweight Champion in the process. As a result of losing the match and being pinned, Y2Impact left the Showdown brand, becoming a member of the Voltage brand. On 1/14/10, Y2Impact faced and lost to Ashten Cross after multiple interferences from his personal security and a botched superkick accidentally landing on him from Robbie V.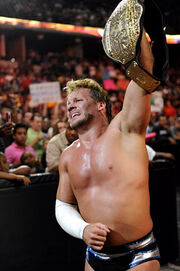 On the 1/21/11 edition of Voltage, Y2Impact was scheduled to appear and fight for number one contendership to the Answers World Championship, but did not compete after it was announced that recently retired extremist and former EAW Champion, Kevin Devastation would be the General Manager of Voltage. As such, Kevin Devastation said that he had business with Y2Impact and personally put him into the Answers World Championship match at Reasonable Doubt III with the winner of the Battle Royal to be facing him. In the battle royal, George Copeland won, scheduling Y2Impact to face George Copeland at Reasonable Doubt in the Answers World Championship at Reasonable Doubt match to crown the first Answers World Champion. On 2/12/11, Y2Impact defeated George Copeland at Reasonable Doubt and consequently became the first ever Answers World Champion. On the 2/18/11 edition of Voltage after Reasonable Doubt, Y2Impact was presented with the Answers World Championship by Voltage General Manager, Kevin Devastation to start the show, wherein he made the rule that any potential contenders who failed to win the Answers World Championship would never be allowed the opportunity to face him for the title again. Later that night, he faced Ashten Cross for the Answers World Championship and successfully defended his Answers World Championship after Kevin Devastation and George Copeland disrupted the match mid-way, assisting Impact. On the 3/4/11 edition of Voltage, Kevin Devastation resigned as the General Manager of Voltage and, in his last act as GM, announced Y2Impact as the General Manager; on the same night, Y2Impact formed an alliance with Ashten Cross after promising that he would allow him a match at the Answers World Championship sometime in the future, and Ashten was announced to be Y2Impact and George Copeland's parter in their match against Drake Blake & Damage Inc, where they defeated the tandem. At the fourth annual Grand Rampage FPV, Y2Impact will face the number one contender to the Answers World Championship, Lethal Consequences, who gained this status after winning the Gold Rush Tournament. On the 3/18/11 edition of Voltage, Y2Impact announced that his match against past storied rival, Starr Stan, would take place under Stan's specialty, a submission match. After Y2Impact lost the match after submitting to Starr Stan, his Grand Rampage IV opponent, Lethal Consequences came out to the ring and shaved off locks of his hair, reminiscent of Y2Impact shaving off Lethal Consequences' hair after defeating him at Pain for Pride II. On the 4/1/11 edition of Voltage, Y2Impact defeated Superior Quality 85 to retain the Answers World Championship. On 4/16/11 at the Grand Rampage FPV event, Y2Impact fought Lethal Consequences to a no contest after Ashten Cross interfered and took out both of them with his finishing maneuver, the F-5. As a result, Y2Impact retained his Answers World Championship. On the 4/22/11 edition of Voltage, Impact was terminated from his status as the General Manager of Voltage by EAW CEO, Matthieu Daniels. As such, the ruling that any opponent Impact has faced for the Answers World Championship and defeated will never get another chance to face him for the title for as long as he is champion was broken, effective immediately. On the 5/7/11 edition of Showdown, where fellow world champions RRS, HBB and Y2Impact met inside of the ring to hear 2011 Grand Rampage winner, Robbie V's decision in regards to who he would face at Pain For Pride IV; Robbie V eventually announced that Y2Impact, HBB & RRS would compete in a Triple Threat match at Dynasty vs. Showdown: Triple Threat, the loser who gets pinned determining Robbie V's opponent at Pain For Pride. On the 5/10/11 edition of Voltage, Y2Impact squared off against Robbie V, eventually losing after interference from his tag team partner, RRS. He, along with the Heart Break Boy, lost to Sex N' Violence on the 5/20/11 edition of Voltage, and later HBB won the Triple Threat match between Dynasty, Voltage and Showdown's World Champions after pinning RRS; however, he was not pinned, and as a result, will not face Robbie V at Pain for Pride IV. On the 5/27/11 edition of Voltage, Ashten Cross defeated Y2Impact, albeit with interferences from Lethal Consequences negatively impacting both competitors. Y2Impact defeated Lethal Consequences on Voltage, in the process retaining his Answers World Championship. At Pain for Pride IV day 2, Y2Impact will be defending his Answers World Championship against Ashten Cross and Lethal Consequences in a triple threat match. At Pain for Pride IV, Y2Impact lost the Answers World Championship; however, he was never pinned, nor did he submit in the match.
Return to Showdown, retirement
At the EAW draft show on the first Dynasty after Pain for Pride IV, Y2Impact was drafted back to Showdown. Y2Impact made his return to Showdown interrupting Extreme Enigma at the end of the show, stating that he would become a record 4 time World Heavyweight Champion. On the 7/16/11 edition of Showdown, Y2Impact defeated Ashten Cross to go onto face the other number one contender for the World Heavyweight Championship, Extreme Enigma, at Midsummer Massacre. At Midsummer Massacre, the two extremists fought a grueling battle before the match ended in a draw where neither competitor could continue. At the end of the match, Y2Impact declined assistance from EMTs to help him walk, instead issuing a retirement speech and, in the process, allowing Extreme Enigma to become World Heavyweight Champion.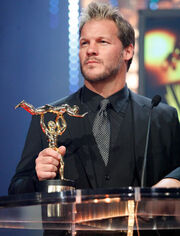 Second Stint; comeback on Voltage, feud with Kawajai, return to Dynasty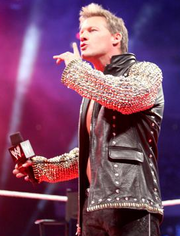 At the 2011 EAW awards, Y2Impact appeared to accept the award for Answers World Champion of the Year. He, however, was interrupted by Devan Dubian, who claimed and repeatedly insisted that Impact was a shell of his former self, using his reduction to a commentator role post-retirement as an example. An altercation was prevented by WWEFan. Y2Impact returned on Voltage as the guest General Manager of the night as compensation for Dubian's actions towards him at the awards show. On the show, after yet another heated exchange between Y2Impact and Dubian, Impact interfered in the main event, connecting the codebreaker on Dubian and costing he & Superior Quality 85 a match against Kawajai & Eddie Mack in the process. On the 1/14/12 edition of Voltage, legend WWEFan hosted the Cash Corner with guest, Y2Impact. Therein, Y2Impact expressed his intentions to return to the ring for a match at King of Extreme, challenging Devan Dubian. Y2Impact is scheduled to face Superior Quality 85 and Kawajai in a triple threat match on the 1/21/12 Voltage, his first match in over six months. On the 1/21/12 edition of Voltage, Y2Impact fought Kawajai and Superior Quality 85 to a no contest in a triple threat bout after Dubian interfered in the match, accepting Y2Impact's challenge to face him at King of Extreme. On 1/28/11 at the King of Extreme FPV event, Y2Impact defeated Devan Dubian and later announced that he would be returning to EAW "full-time." On the 2/10/12 edition of Voltage, Y2Impact lost to Moonlight Predator after a low blow/small package combination. Impact was announced as the new General Manager of Voltage on 2/17/12, his second stint as GM of Voltage, his first act as GM announcing the participants in the Gold Rush tournament, the last of which would be himself. Later in that same night, Y2Impact faced and defeated EAW World Champion Kawajai on the same edition of Voltage in a grueling battle between the two. After beating Kawajai, Impact went on to defeat Zack Crash, Diamond Cage & Chris Hessian, respectively, to win the Gold Rush Tournament. As a result of this, he competed against Kawajai at the Grand Rampage on 4/28/12 for the EAW Championship. At the Grand Rampage, Y2Impact fought Kawajai to a no-contest; a title cannot change hands via a no contest and therefore Kawajai remained EAW Champion. On the next edition of Voltage, Y2Impact asked for one more match for the EAW Championship against Kawajai, who responded the next week and agreed to once again square off in a match for the EAW Championship at Defiance under the Tables, Ladders, Chairs stipulation. At Defiance, Y2Impact lost to Kawajai, effectively ending their feud. The next Voltage, just as he was about to announce his retirement, he was interrupted by the returning Rated R Shaman of Sexy who claimed that he felt betrayed because Impact passed RRS by all the while giving several other superstars contracts in the process. This eventually sparked and led to a feud between the two which would conclude in a Three Stages of Hell bout at Pain for Pride V, in which Y2Impact defeated RRS at his specialty Glass Wallz match, effectively ending their feud.
On the Dynasty draft special show after the Pain for Pride event, Y2Impact was drafted back to Dynasty, marking the first time in three years that he would be on the brand. In his first match back on the 7/15/12 Dynasty, he defeated Dorin via pinfall. At Territorial Invasion, Y2Impact participated as a member of Team EAW against Project E.G.O., a newly formed faction consisting of Prince of Phenomenal, Jaywalker, Heart Break Boy, Troy Conway, Dark Demon, and Cleo in its entirety as a stable. Y2Impact's motives were seemingly solely to get an opportunity to face the Heart Break Boy, but he ended up being the first competitor eliminated. Afterward, Y2Impact remarked of his defeat, characterizing it as "humiliating" and an "embarrassment"; this would see the self-proclaimed "Quintessential Champion" go on a tear, winning a series of matches against Johnny Nova, Colin Kaline, and ultimately, a victory over the Heart Break Boy at House of Glass under the "Glass Crypt" stipulation/match type. Thereafter, Y2Impact defeated Prince of Phenomenal on the 11/4/12 edition of Dynasty before his next bout with Ashten Cross on the 11/11/12 edition of Dynasty was interrupted by a re-emerging HBB who proceeded to attack him. After the physical onslaught, Y2Impact got up and challenged HBB to a match contested under Last Man Standing rules with an added stipulation by Matt Ryder that the winner would qualify as a participant in the Extreme Elimination Chamber to have an opportunity at Colin Kaline's Answers World Championship. In a grueling battle on the 11/18/12 Dynasty, HBB got up at the count of 8 and Y2Impact was unable to regain consciousness, marking his first defeat in any capacity since Territorial Invasion.
Y2Impact persuaded chairman Ashten Cross to give him a spot in the Dynasty extreme elimination chamber for the Answers World Championship, and Ashten obliged on the condition that Y2Impact be the first participant to wrestler in the match. At Road to Redemption on 12/23/12, Y2Impact outlasted five other extremists including a singles match after the chamber against Ashten Cross to win and subsequently retain the Answers World Championship. Y2Impact defeated Ashten Cross in a rematch at King of Extreme on 1/26/12 to retain the belt. Y2Impact defended his championship successfully against Prince of Phenomenal at the March 30th, 2013 Reckless Wiring event, forcing him to submit to the Walls of Impact. Y2Impact would go on to further defend and retain his championship against Eddie Mack at the sixth annual Grand Rampage on April 27th, 2013, winning via pinfall after hitting the Codebreaker and connecting with the Lionsault. This would be Impact's penultimate successful Answers World Championship defense as he went on to participate in three matches on the 5/3/13 Dynasty, defeating Kelton, defeating Eddie Mack after he cashed in the CITV, and finally losing to Liam Catterson after Mr. DEDEDE speared Impact mid-match upon Catterson using the title opportunity his King of Extreme victory gave him. This concluded Y2Impact's second Answers World Championship reign at four months and 11 days.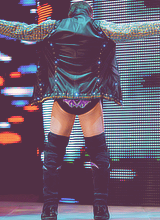 Feud with Liam Catterson; Match of the Universe; Dynasty Finale GOAT Match
Leading up to the 2013 Defiance FPV for which Y2Impact invoked his rematch clause after losing the belt to Liam Catterson in part due to interference, Mr. DEDEDE was announced as the special guest referee. Furious with the decision, Y2Impact and Mr. DEDEDE exchanged verbal barbs over the course of the time leading up to the event, the latter of whom gave the former his word that he wouldn't improperly interfere in the bout in any way. Mr. DEDEDE ultimately interfered and cost Impact his chance at a sixth World Championship reign, igniting a serious, bitter war of words between the two that would lead to their face-off popularly known as "Match of the Universe" at Pain for Pride 6 in Y2Impact's hometown of Seattle, Washington. Y2Impact claimed he wasn't just avenging DEDEDE's betrayal or the fact he cost him his World Championship, but Mr. DEDEDE's involvement in a feud that took place four years prior between Impact, Rated R Shaman of Sexy, and Mr. DEDEDE which ultimately left Impact directionless and back at the scrapheap. Bitter over DEDEDE's constant victories against him, Impact wanted to prove that the fact he hadn't beaten Mr. DEDEDE didn't mean he was incapable of doing so.
The two fought valiantly at Pain for Pride on June 30th, 2013 in a contest that later became EAW's Match of the Year, battling evenly with each other in a match that consisted of them repeatedly blocking, kicking out of each other's finishing moves, and absorbing punishment from one another until DEDEDE finally gained the upper-hand, winning the match as Impact's hometown crowd gave him a round of applause after he got to his feet. Satisfied with neither the result of the match nor the grand spectacle the two performed, Impact articulated his frustrations and coincidentally got a fatal four-way match at the EAW Finale pitting him against Heart Break Boy, Jaywalker, and Mr. DEDEDE, all of which beat him in their last encounters, respectively. Y2Impact won the "GOAT Circle" match after hitting his signature Evisceration on Mr. DEDEDE and pinning him in the ring, effectively giving him the win in one of EAW's biggest all-time matches. He perceived this as conquering all of his enemies in one fell swoop, concluding his long-standing singles feuds with the Heart Break Boy, Jaywalker, and Mr. DEDEDE.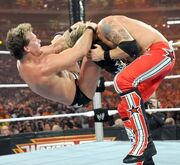 The Quintessential Trailblazers; Feud with Scott Diamond; Answers World Championship Battle Royal; Mentor vs. Apprentice
Two weeks afterward, Y2Impact set aside his differences with Jaywalker for the duo to form a tandem known as the Quintessential Trailblazers. They challenged for the Unified Tag Team Championships at Midsummer Massacre against Dynamite Rain, the team of Carlos Rosso and GI Styles, in a losing effort. They eventually won the championships off Dynamite Rain on an edition of Dynasty, successfully defending them at Territorial Invasion against Johnny Ventura and Starr Stan before ultimately losing the titles to Mr. DEDEDE and Diamond Cage on an October 2013 edition of Showdown before disbanding. Thereafter, Impact would find himself embroiled in a feud with Scott Diamond, ultimately resulting in a loss at House of Glass 2013. Reports indicated Impact was slated to debut a new gimmick which would feature him exhibiting multiple personality disorder and undertaking various alter egos, but he shelved plans after regaining the Answers World Championship and becoming a record six-time World Champion in the controversial Dynasty AWC Battle Royal of 2013, a match that featured Mr. DEDEDE, Jaywalker, and Dark Demon. Impact would go on to avenge his House of Glass loss to Scott Diamond, retaining the championship against him on a November 2013 episode of Dynasty. Impact's sixth reign came to an abrupt end in the Extreme Elimination Chamber match, after which he would go on a hiatus from EAW.
Impact made an unexpected re-emergence in EAW at the 2014 Grand Rampage, but was eliminated. Impact then began teaming with Tyler Parker before turning on and attacking his protege, entering a feud that would culminate in a Two of Three falls clash at Pain for Pride that saw Impact on the losing end of consecutive falls. Impact would then go on another lengthy hiatus, one which was thought to be permanent by fans and insiders alike as Impact would later assume a role in Zack Crash's rechristened "Elite" EAW that saw EAW supplant the barbaric "extreme match" themes that defined its culture for its entire existence. After briefly managing Chuck Scene, Impact attacked him, thus marking his return to action. After this, Impact would remark that he was competing through a rash of injuries at Pain for Pride 7. Doctors recommended his immediate retirement from wrestling in the interest of his long-term health, but Impact explained he covertly went through the rigors of an arduous rehabilitation regime, "wearing the suit" to drive off the scent of a possible comeback, only to make his return when the opportunity was right and restore EAW to the lawless land he felt it was supposed to be. This would continue when Impact would form the Hexa-gun stable consisting entirely of people he is now completely estranged from, including the Heart Break Gal, with whom he was Tag Team Champion in a seven-month stretch that saw him dominate EAW's landscape while allowing her to carry his bags, Drake Jaeger, The Burned Man, Tiberius Jones, and Eris LeCava. Reports indicate that Eris LeCava is the only member of the infamous group with whom Impact still communicates. The stable would meet its end at Reckless Wiring 2016, an event that saw Mr. DEDEDE narrowly manage to retain his Answers World Championship against Impact and officially marked the disbanding of Hexa-gun.
Impact then went soul-searching, left without answers and essentially by himself, before adopting his moniker as "The Machine." As "The Machine," Impact undertook a more callous, unforgiving persona, in an effort to avenge the mistakes that he believed contributed to his past losses. With no Pain for Pride match on the horizon, and his loss to DEDEDE seemingly putting his World Title aspirations in the rear view, Impact defied all expectations at the forty-man Grand Rampage 2016, starting as the number two entrant en route to shattering the record for longest time in the match, last eliminating heavy favorite Lucian Black. Grand Rampage 2016 would seemingly be the peak of Impact's return, losing in a politically influenced Fatal Four-Way at Pain for Pride 9, before finally capturing the EAW Championship in a Triple Threat match against Matt Miles and Aren Mstislav at Shock Value 2016. This match once again made Impact the sole holder of the record for most World Championships won in EAW history. Impact was the first entrant in the next month's Extreme Elimination Chamber at Road to Redemption, successfully defending his title after forcing Nasir Capitani to submit. Impact then found himself in a feud with Eclipse Diemos, at the time a wrestler favored in many behind-the-scenes circles, before finally losing the championship on Voltage in February of 2017. After losing the title, Impact left his boots at the top of the stage, seemingly signifying a permanent retirement.
Impact would make yet another return at Pain for Pride 9 against former Mercenaries partner the Heart Break Gal in a deal that paid him an exorbitant amount of money to take the fall to the morbidly obese foe. This marked the end of Impact's 2017 with EAW, a year in which he wrestled in less than a handful of matches for the company.
Rise Back to Prominence; Response to the "Exodus"
In 2018, Impact joined an upstart company largely under the creative of former EAW Chairman CM Banks. Impact would form a team with long-time rival Mr. DEDEDE dubbed "Liquid Swords," influenced by the legendary Wu-Tang Clan hip hop group's song of the same name. They defeated Malcolm Jones and Chris Elite to become the inaugural REVOLT! Tag Team Champions at REVOLT! 1, the company's first major event. In March, EAW would undergo a rash of changes behind the scenes, marking a cultural shift and the exodus of many former prominent superstars. Shortly thereafter, the company merged with REVOLT! Pro Combat, and CM Banks' power was restored to his original brainchild. Impact, fed up with the voices pervading EAW's locker room, including but not limited to, Jacob Senn, Brian Daniels, Robbie V, and the Heart Break Gal, welcomed the change wholeheartedly. Impact felt the influences isolated at the forefront of EAW's social dynamics rendered the company with which he'd made his name incongruous with his principles. This paved the way for the most decorated superstar in the company's history to return, after which he would go on to attack and end the record-long World Heavyweight Championship reign of Jamie O'Hara, spurring a blood feud that Impact would punctuate with a victory at Pain for Pride 11. Impact's stellar match with O'Hara in which the two exchanged finishers would mark the former Quintessential Champion's first singles victory at Pain for Pride since 2012.
Feud with Cameron Ella Ava
Liquid Swords Reunion; 1% Stint; Gawd Contract
Veto & Trade to Voltage
Quest for 8 Reignz
Feud with Rex McAllister & Noah Reigner; Quest for 9 Reignz
EAW Hall Of Fame
On June 30th, 2010, Y2Impact was announced as the second entrant of the 2010 Extreme Answers Wrestling Hall of Fame, which was held on July 18th, 2010. Y2Impact had been in Extreme Answers Wrestling for just over 2 years at this point. Among his larger accomplishments, Y2Impact has the title of being EAW's first Triple Crown Champion, 3-Time World Heavyweight Champion, Longest reigning National Extreme Champion, Tag Team Champion with Starr as StarrPact, Interbranded Champion, and Unified Tag Team Champion with St. Anger as The Order of the Angels, as well as becoming the first ever Answers World Champion of the Voltage brand in 2011. To go along with this, Y2Impact was nominated for several awards in 2009 and won the award with StarrStan in 2008 for Best Tag Team of the Year. Y2Impact was inducted into the EAW Hall of Fame on July 18th, 2010, 7 days before winning his then-record third World Heavyweight Championship against CM Bank$ at Pain for Pride III. Y2Impact was inducted by Starr Stan & Essence of Excellence.
All Wrestling Alliance
Y2Impact decided to re-sign with AWA in early 2009 after their 2008 falling out. In Y2Impact's AWA re-debut, he lost to HBB by disqualification, but later in the night went on to interfere in the main event and take out Koumidiator, with Glacial & Carlos, collectively known as The Party. At AWA Deadly Pleasure, Y2Impact was scheduled to have a Number One Contender's match, but Showtime changed the match, and Impact was placed in an International Championship match with Triple Crown. Y2Impact would go on to win the AWA International Championship, but the championship run was short-lived as Triple Crown would regain the title on the following SNBO.
Extreme Hardcore Wrestling
In EHW, Impact is a one time hardcore champion, defeating nWoMatt for the championship. EHW has long since died off.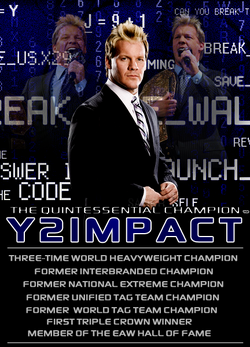 Immortal Wrestling League
After the death of Answers Championship Wrestling Federation and Phoenix Championship Wrestling, Carlos decided to build a new e-fed in IWL where he and Impact would rejoice after an uplifting conversation between the two. Y2Impact did not arrive in time for the first edition of IWL's flagship brand, Overdrive, but would be put into the semi-finals for the IWL World Heavyweight Championship in a surprise appearance on the next Overdrive, inserting himself into a triple threat match pitting himself against former CWF owner, Shane101 and long-time pro, Nails. On the 1/16/11 edition of Overdrive, Impact made Shane101 submit and successfully won his triple threat match, putting him in the finals with Deadman 4 Life for the IWL World Heavyweight Championship. Shortly thereafter, Y2Impact cut ties with IWL.
Personal Life
Impact is currently dating Sienna Jade, both in and out of character.
In E-federations
Signature Moves
Lionsault
Running Enzuigiri
Springboard Dropkick (to opponent on ring apron)
European Uppercut
Backhand chop(s)
Dropkick
One-handed Bulldog
Top-Rope Diving Crossbody
Top rope Hurricanrana
Inverted backbreaker
Spike DDT
Sharpshooter
Springboard Clothesline
Full Nelson Facebuster
Finishing Moves
Walls Of Impact; 2008-present
Evisceration (Double Knee Facebuster); 2008-present
Flashpoint (Double Underhook Double or Single Knee Facebuster); 2016-present
Lionsault; 2008-2010 (used as a signature move afterward)
Dominator; 2009 (EAW)
Hangmans DDT; 2010 (ACWF)
Championships And Accomplishments
Extreme Answerz Wrestling
EAW World Heavyweight Champion (5 Times)
EAW Championship (1 Time)
EAW Answers World Champion (3 Times)
EAW Grand Rampage Winner (2016; first and only 40-man winner)
EAW Gold Rush Tournament Winner (2012)
EAW Interbrand Champion(1 Time)
EAW National Extreme Champion (1 Time)
EAW World Tag Team Champion (1 Time--With Starr Stan)
EAW Unified Tag Team Champion (3 Times--With St. Anger, Jaywalker, and Heart Break Gal)
First EAW Triple Crown Champion
First and only man to defeat Saint Anger in EAW history, ending the streak of Saint Anger at 29-1
Most World Championship reigns in EAW history (9; EAW WHC 5 times, EAW AWC 3 times, EAWC 1 time)
Most Tag Team Championship reigns in EAW history (4; EAW WTTC 1 time, UTTC 3 times)
EAW Hall of Fame (Class of 2010)
EAW Promoer of the Decade (2010s)
EAW Extremist of the Year (2010)
EAW Stable of the Decade(2010s, Generation Genesis)
EAW Answers World Champion of the Year (2011, 2013)
EAW Promoer Of the Year (2009, 2010, 2012, 2013, 2015, 2016--Nominated, 2018--Nominated, 2019--Nominated)
EAW Feud Of The Year (2015, 2016--Won as Hexa-gun leader, 2010, 2013--Nominated)
EAW Match of the Year (2010--Nominated vs. CM Banks, 2013--Won vs. Methuselah)
EAW World Heavyweight Champion of the Year (2010--nominated, 2019--Won)
EAW Stable of the Year (2010, Generation Genesis)
EAW Tag Team Of The Year w/ StarrStan, w/ St. Anger, w/ HBG (Won--2008, 2010, 2015, 2013, 2018--Nominated w/ Jaywalker, Nominated w/ Mr. DEDEDE)
EAW Promoer of The Week (Weeks 16, 19, 20, 26, 39, 48, 60, 63, etc)
EAW Most Valuable Extremist (Week 16, 50, 53, 60, 110, etc)
EAW "Beef of The Week" (Weeks 16, 17, 19, 20, 21, 25, 26, 28, 30, 42, 59, 63, 88, 96, 115, 128, notes; some as member of team or stable (i.e Generation Genesis, Order of the Angels)
EAW Champion of The Week (Weeks 17, 25, 43, 62, 67, 68, 104, 105, 110, notes; 25 as member of OTA)
EAW Match of The Week (Weeks 13, 27, 28, 48, 50, 51, 52, 55, 56, 70, 82, 87, 92, 96, 102, 110, 128, 130, 132, 133, notes; some as member of team or stable)
EAW Backup Writer (2008-2011)
EAW Voltage General Manager (2011, 2012, 2014, 2015 on screen/in script)
REVOLT! Pro Combat
REVOLT! Tag Team Championships(1 Time)
Xtreme Wrestling Federation
T-Most World Championship Reigns in XWF history (4 World championships)
XWF Undisputed Champion(2 Time)
XWF Rebellion World Champion(1 Time)
XWF NWA World Champion(1 Time)
XWF United States Championship(1 Time)
XWF Hardcore Champion(1 Time)
XWF VP(2)
XWF Executive Assistant(2)
XWF GFX
XWF Superstar of the year 2008 (Nominated)
XWF Most Underrated Superstar Of The Year (2008)
XWF Best Rebellion Heel (2008)
Resistance Writer (1 Time)
Rebellion Writer (1 Time)
Multiple Other Board Jobs
Championship Wrestling Association
CWA World Heavyweight Champion (1 Time--First and only)
CWA Tag Team Champion (1 Time--With RRS)
Answers Championship Wrestling
ACW Corruption World Champion (1)
ACW Ultimate X Champion(2)
ACW Undisputed US Champion(1)
ACW Corruption Tag Team Champion(1 Time--with Johnny Payne)
The Truth Of Wrestling
TTOW X-Division Champion(1)
TTOW TNT Tag Team Champion(1) w/ Nails
TTOW Chairman
Extreme Hardcore Wrestling
All Wrestling Alliance
AWA International Champion(1)
AWA Tag Team Champion(1)
Classic Wrestling Federation
CWF Jr Heavyweight Championship (1)
CWF World Heavyweight Champion (1)
CWF Tag Team Champion (w/ Minerva)
Miscellaneous
Nicknames
The Quintessential Champion
The Machine
Greed Incarnate
The Pomp Paragon
The Bird of Prey
The Interpreter of Condolence
The Solipsistic Assassin
The Secular Prophet
The Hot-Eyed Hunter
The Omega
The God of War
The Calm in the Storm
The King of Zen
The Mouth that Roars
Influences
Theme Music
"Can I Live" by Jay-Z
"Immortal" by Kid Cudi
"Howlin' in the Woods" by The Crooked
"Down And Out" by Kid Cudi
"Change (In The House of Flies)" by Deftones
"Break The Walls Down" by Jim Johnston
"Twisted Transistor" by Korn
"Superstar" by Lupe Fiasco
"King of My World" by Saliva
"Back in Black" by ACDC
"Seek and Destroy" by Metallica
"Enter Sandman" by Metallica
Trivia
•Y2Impact is the first Triple Crown Champion in Elite Answers Wrestling history, cinching the feat before any first class Hall of Fame member on 1/24/09.
•As of the ninth annual event, Y2Impact is one of three elitists to compete in every Pain for Pride since the inception of the summer classic.
•Y2Impact is a member of the XWF Wall of Fame, being inducted in the first class and the third member overall after Regulator and Glacial. Along with this, Y2Impact was the first member of the XWF Wall of Fame and the EAW Hall of Fame.
•Y2Impact is tied with Heart Break Boy for the record of most XWF World Championships won at 4. He has won the XWF Undisputed World Championship twice, XWF Rebellion World Championship once and the XWF NWA World Championship once before the promotion was closed.
•Y2Impact was the first extremist in EAW history to defeat a CITV winner upon the latter cashing in his opportunity, defeating Eddie Mack on 5/3/13.
•Y2Impact is one of the original owners of XWF along with creator Regulator, Superman and nWoMatt.
•Y2Impact's original ring name was "Kaos" and chat name was "IMPACT! Player."
•Y2Impact won the EAW National Extreme Championship on his EAW debut in June 2008.
•Y2Impact is the first Caucasian-American extremist to ever be the inaugural holder of a World Championship in EAW.
•Y2Impact is the first ever Answers World Champion
•Y2Impact has competed in 6 matches in two chronological events, 3 on each night, an EAW record.
•Y2Impact has won four overall EAW Tag Team Championships with four different partners, an EAW record.
•By winning his first EAW Championship at Shock Value in November 2016, Y2Impact regained sole possession of the record with seven total EAW World Championship reigns.
•Y2Impact led the Generation Genesis to victory over Team Dynasty at Territorial Invasion 2010. Five years later, he would lead Hexa-gun to victory against Team DEDEDE at Territorial Invasion 2015. During both years, the Impact-led stable would go on to win Faction of the Year at the EAW Awards.
•After signing to REVOLT! Pro Combat in January 2018, he officially changed his ring name from Y2Impact to Impact.
•Impact broke his own record of most EAW World Championship reigns by capturing his eighth world title at King of Elite 2019.
•Impact broke his own record of most EAW World Championship reigns by capturing his ninth world title at Pain for Pride XII.