Greg Venom
Statistics
Real name
Greg Kelso Brander
Ring Names
Greg Venom
GregKind
Wrestler Greg
"Dragon" Gregg Kelso
The Little Red Dragon
Height
5'7"
Weight
135lbs
Date of birth
April 11, 1975 (Age 43)
Place of birth
Newport, Wales, UK
Date of death
_
Place of death
_
Resides
Billed from
Newbridge, South Wales, UK
Trainer
Rosemary Davies
Current
federation(s)
Motor City Wrestling
Previous
federation(s)
BWF,WHH,FSW,UCWF,UCW,MCW,SCCW
Handled by
Venom1985
Win/Loss Record
Debut
22nd May 1993
Retired
Greg Venom (Born Greg Kelso Brander 11 April, 1975) Is a semi retired British (Welsh) professional wrestler He held the staff position of Creative writer in the now defunct Five Star Wrestling. He is best known for his work in Ultimate Championship Wrestling and Simcoe County Championship Wrestling. He is also well known as a member of the Tag Team BROS with his real life twin brother Doctor Ian. He is currently the General Manager of Adrenaline for the newly reformed UCWF.
Early Life (1975 – 1993)
Greg Kelso Brander was born one of twins; he is 8 minutes older than his brother Ian Leslie. Himself and Ian were their parent's only children and the pair grew up in the Welsh valleys, which was famous for its coalmines and very little else. The only relief for the brothers were Saturday afternoons when they got to watch Saturday Afternoon Wrestling (SAW) when they saw wrestling on the TV,both instantly became hooked.
Unlike Ian Greg was never on a great intellectual level in school although he did excel in the physical aspect. During secondary school, the two brothers met another young man who shared their passion for wrestling, he also knew the business and political side of wrestling. The mysterious student earned the nickname Renegade from his peers, due to his lack of respect for authorities but liked the discipline wrestling gave him. The three of them enrolled into a local wrestling school in Newbridge, The Rosemary Davies School of Wrestling, in 1989 and began training for their hopeful future.
Like Renegade and Ian, Greg took to the ring like a duck to water although Ian was more of a brawler in the ring Renegade took the approach of daredevil - lucha libre style esc while Greg was the total lucha libre style. It was also there Greg met a girl by the name of Taylor Monroe they instantly clicked and worked a few mix tag team practices.
Greg also controversially used a small course of steroids during his early days as a traniee. He told of this on a British Wrestling documentary entitled "Wresting In The UK."
"When I started training at sixteen or seventeen I was a hell of a lot smaller than the guys I was working with, I needed a quick fix and the gym was not an option all the time so I started jabbing myself in the arse with steriods. I used it for about a month but within a week I seen a huge difference. I think the teachers picked up on it because mantatory drug testing started. I got someone to piss in a cup for me or I would have had a short career. After that I got myself cleaned up."
It was just after that Greg started dating Taylor's younger sister Kelly, for a year or so they were pretty much inseparable but Greg was always going to follow his dream and broke Kelly's heart due to his first love of wrestling.
In March 1993 in a dodgy ring in a Cardiff Lesiure center Greg had his first match jobbing against "Bigtime." James Jones. Luckily for Greg his work ethic paid off as a scout from a Yorkshire Wrestling company The British Wrestling Federation (BWF) offered Greg the chance to come and work for them.
Just after his eighteenth birthday Greg stood in Cardiff train station with his brother Ian and friend Rengade and headed for pastures unknown in Leeds to live out his dream in the Britsh Wrestling Federation.
Wrestling career
Early Career (1993 – 1998)
Greg started his career in the BWF as a young naïve rookie working as The Little Red Dragon. This involved him wearing all red, red boots and red spandex. For a while he wore a mask, The dragon gimmick really associated him with his Welsh roots. Greg took many bumps because of his size and not many people were willing to put him over. Greg though made his impact through interview and promo work, which won him many fans.
After a few months though Greg dropped the mask and he told why in his FSW DVD "GregKind That's why I'm Crazy. He said.
"Not all the guys in the back liked the dragon gimmick they felt the mask I was wearing was disrespecting the Mexicans, I seen their point but I felt the dragon kept me close to Wales. It was also said that I lost the mask for that reason, that wasn't true. I put the mask away because in the ring once against Howard Cann I couldn't breathe, that frightened the crap out of me, after that I got rid of the mask and went under the name "Dragon" Gregg Kelso. I hated the two G's on the end of my name but hey I was getting paid."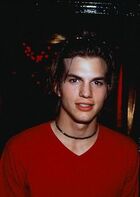 Just after Greg lost the mask in early 1994 he had his first shot at gold against Jason Mane in a ladder match for the Television title. It was a back and forth match which Greg won thanks to a leg drop from the top of the ladder. It was his first taste of professional gold. He only held the belt for two weeks due to leg and knee damaged he sustained while jumping from the top of the ladder. He put Jason Mane back over the second week.
Greg and a wrestler by the name of Karl Thomas formed the tag team the young Taffs as both were from Wales and young. They won the tag titles early on when they defeated Doug and Rob the Battle Brothers, Both Greg and Karl had a long stint as tag champs until Karl won the British Championship turning on Greg setting up one of the biggest feuds in BWF history. Then at the BWF PPV Random Warfare Greg squared off against Karl in the first BWF No Holds Barred match. Greg became the champion after throwing Karl off the stage and hitting a dragon splash from the top of the stage. (Later to be known as the Venom Splash in which with the same move he defeated Doctor Ian in UCW) On the GregKind DVD Greg said.
"That was one of my best matches to date, myself and Karl tore the house down with that match, its been called the best feud in the BWF I think it was the greatest match as well."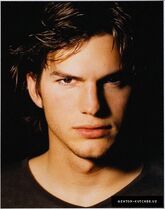 Following the match Greg carried the British championship for six months until he got a call from his brother Ian Leslie who had set him up for an interview with Jack Turney for the WHH Greg was about to live his dream in America.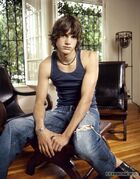 When Greg joined WHH, himself and Ian were pushed into the Tag Team division Greg was now working under the name of Wrestler Greg, Ian was Wrestler Ian" BROS was born due to a dodgy 90's boy band. They rose quickly through the tag ranks, and defeated the then tag champs for the gold "Chaos" – Jackson Steele and Jim Gardner. The two became the quickest ever tag team to win the gold together since debuting, Ian's gamble on Greg paying off. They originally held the tag gold for three months, before being defeated by the Levins Foundation.
Following the defeat, BROS slipped off the tag team radar for a few months, but once again they challenged for the gold when a pair of brothers held the gold. The Lee Brothers, better known as the Dragon's were a marital art specialist tag team. They were flying high with the gold. BROS capitalized with their silent almost telepathic understanding with each other and soon became two time tag champs. They held the belts this time for six months before again losing to the Levins Foundation.
During this time, Turney decided to try the brothers out in singles action. Ian first won singles gold, winning the Intercontinental Championship from Jim Gardner. Ian held the belt for two months before being defeated by M. Prower for it. Ian and Prower went at a little feud for a while, the Intercontintal Championship traded between the two, two more times with Ian becoming a two time Champion in that period. Meanwhile Greg was recovering from a broken knee cap and broken pelvis, it involved six to eight months rehabilitation
On Greg's return to the ring Turney found some tag teams leaving him during the period of 1996 and BROS once again got pushed into the tag division. Team SX was a tag team the staff of WHH liked but never got over with the fans, so with the reunited BROS winning the championship, WHH fans went into a wild frenzy. BROS held the championship for just over a month this time, ironically losing the belts to The Dragons.
In early 1998, WHH began to dwindle and Greg got the chance to become the WHH Intercontinetal Champion and he took it by defeating WHH Veteran Sam King, the same night his brother Ian became WHH World Champion. Greg held the belt consistently for six months before he dropped it to SX member Andy Coburn. Greg felt a twinge in his knee and found out he needed more constructive surgery, He left the WHH after his contract was terminated three weeks before the company shut for business.
Japan Mexico Europe (1998 –2001)
Greg had a brief stint working Japan and Mexico under his now famous name Greg Venom. He enjoyed the highflying challenge that Japan and Mexico gave him. The fans enjoyed his style and promoter for JWA Hito Kusaki signed Greg on a year long contract.
Greg worked his contract for 6 months before he had an offer from Vince Kutner who was a English promoter looking to take his small independent circuit EWA (English Wrestling Alliance) onto a European tour. Greg accepted and headed over to Portugal for his first show. Once he arrived he met up with former WHH Legend Paul Levins whose career was slowly coming to an end. Levins and Greg toured Europe together. Greg Venom talked of his time on the European circuit with Levins on his GregKind "That's why I'm Crazy DVD
"The European Tour I did for Vince Kutner was one of the best wrestling experiences of my life. I traveled all over Europe with Paul Levins and everyone on the tour bonded like brothers. I can remember working with Levins for about three weeks straight every night would have a different finish, sometimes he would put me over and other nights I would return the favour. I'd love to work a stint in Europe again one day."
Greg worked between Europe and Japan from late 1998 until the beginning of 2001 where Greg returned to Wales to train some of the next generation of talent in his former wrestling school, The Rosemary Davies School of Wrestling. He did this until about the September of 2001. He then once again got a call from his brother Ian and got the chance to work in America again for the FSW (Five Star Wrestling)
Five Star Wrestling (2001 –2002)
Five Star Wrestling was the birth of the character GregKind, The one of a kind human being.Greg wasn't due to make an appearance at the first FSW show Hostile Takeover but shocked the world when he entered the Battle Royal to help his brother Ian (now working the character Doctor Ian) from getting eliminated early on. Greg changed his gimmick to the one of a kind human being with a below average IQ. He became known as GregKind.
Early on in FSW Greg felt tension with staff and owner Jonah James; in his second or third match he had a shot at the Atlantic Championship against Bob Job in which Greg had to put him over. Greg did not like it but in his professionalism he did his job so Bob could win the Atlantic Championship. A few weeks later when Bob put in a resignation letter Greg was left to pick up the pieces again and was placed in a match with him and won the Atlantic title.
During this period, Chris Slade joined the FSW ranks. Slade, along with his faction, joined FSW with Slade quickly aligning with Justice. Slade, Justice and Jamaar D'Angelo began a war on FSW, making Doctor Ian, GregKind and Renegade fall into line. The troops came together for a while and Greg and Renegade won the FSW Tag Team titles which they held for a while before they disbanded. During the feud with Jamar D Angelo and Chris Slade Greg got himself in trouble for using racial remarks during one of his in ring promos. Greg said.
"I don't care what you think Slade you and your buddy Jamar D Angelo are going to get beaten all over the arena especially that Black piece of shit."
When Greg got back to the gorilla position he was instantly called to the office of owner Jonah James and suspended without pay. Greg said on his UCW DVD One Form of Poison.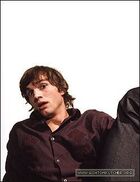 "I went out there pilled out of my brain and gave this awful promo where along the way I called Jamar D Angelo something racist. I didn't even realise I'd said it until I was called to the office's and was shown a tape of my promo. I'm not a racist but for some reason I'd come out with it. I think if I wasn't on the creative side of things I'd have been sacked on the spot. All that did was boost the ratings."
That wasn't Greg's only controversy in FSW he also got involved in not following orders from the booker when he faced a superstar called Mavis. Greg was supposed to put him over but when the refree told the pair to end it, Greg hit Mavis with a quick snap DDT before he ended up putting Mavis into his finishing hold making him tap. Greg said in his UCW DVD.
"Mavis was well overrated and there was no way I was going to put him over. I was better than him and I wanted him and everyone in the back to know it. The motherfucker tapped like a bitch and went back in the locker room crying to his buddy Justice about how I didn't follow orders. I didn't care and if I had to do it again I would. I think Mavis packed his bags after that, he was a little cunt and I'm glad I done what I did.
Greg though did have memorable matches and feuds in FSW one was with Malik O'Hare, a man who was managed by Doug Barker. Greg and Malik had many matches throughout the peak of FSW but GregKind being the one of a kind human he was, found himself during a promo carrying his kit bag inside was a brick. He threw the brick through the front window of Malik's car which infuriated the large FSW star. During their feud Greg and Malik done a joint promo where they were playing cards together and after an incident in the card game they bralwed all the way through an arena of a FSW house show.
Greg had even more controversy in FSW when roster member Bulmar made his debut, Greg went stiff on him and damaged Bulmers arm and shoulder and finished Bulmers FSW career before it had started. Greg then continued to work until its closure in 2002 but he did have the honor of being in the main event on the final card when he went one on one against poster boy and best friend Renegade. It had been the only time ever in the pairs career that they went one on one. On his time in FSW Greg said
"FSW was cool I suppose, it was a learning experience, I never made many friends there. Malik was fun to work with but he wouldn't be someone I'd keep in touch with. FSW had its bad points though. You had someone like Justice who tried to run the locker room his way while Jonah was trying to run it another. I was never Justice's biggest fan, if he didn't get what he wanted he would bitch and moan I think he was the Chris Bomber of FSW. Jutice never wanted to put anyone over other than yakutuz. I think FSW could have been more successful if Justice had been let go. I look back on it now and see him as nothing as a trouble maker. I'll admit I was no saint there but I felt so frustrated and underused, I could have walked away but there were no job promises. I was there for nearly a year, I worked my ass off every single week and all I was handed was Atlantic title after Atlantic title. Yeah a tag title was nice but Renegade was my partner and for some reason the guy who had a problem with authority was the golden boy of FSW. One week Ren was champion and then he was commissioner the next. My problem was not with Ren, I loved the guy but he had everything he wanted there. I had one shot at a world title at the very last show against Renegade... We can all guess who won that. FSW... I don't have great feelings with that place. There was talk of me going back for a one night stand show.... Please you think I could go in there and have another ten minute bout with Salitire.
eWa and EFW (2002 –2003)
A Short stint in the eWa was Greg's short time back in the business, following his exit from FSW he rested and recuparated back home in Wales but wanted to show a few young students of the sport a real run promotion. EWa was that spot and the G Squad were born.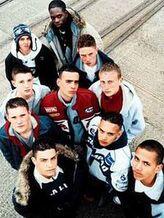 He worked once again under the alias of GregKind but with a little more intellegance. He quickly became the veteran but his time in eWa was shortly lived as the company folded only a few weeks after his arrival. It took a good eight months before Greg once again returned to the ring but it happened in the EFW. Greg had two matches there, his debut was against a wrestler known as Nasty Nate. Greg who was still working as GregKind and had no problems disposing of the overconfident Nate. His second match was scheduled even though he had asked for leave due to a nagging neck injury. When Greg lost he marched straight to the office and handed in his resignation letter leaving EFW to its own peril.
A Brief Stay in UCWF (2005)
Greg got a call from his brother Doctor Ian in the summer of 2005 he had a president position in Farris Force's UCWF. Ian offered Greg a chance to talk to Force about a return to the ring. When Farris and Greg were happy with the paper work he was the newest superstar in UCWF. In his first match he was placed against Latrisha Lamarte then known by the stage name of Miss Perfect. Greg was bored with the old GregKind gimmick and thought back to Japan and Mexico where he blew the crowd away when he was working as Greg Venom. He then worked under the Alias Greg Venom. The match with Miss Perfect was a tough match for Greg but his debut in UCWF was a successful one he came away the winner. On his way back to the locker room he was jumped from behind and was once again put out of action. It turned out Doctor Ian was the one to jump him in Kayfabe. In reality though Greg said on his UCW DVD One form of poison.
"My knee was totally knackered, I knew it a few days before I got in the ring with Latrisha but was determined to make it into a UCWF ring. Tommy DeWitt was signed up luckily enough and UCW never lost a roster member. Ian was the way in and way out."
UCW part one (2006)
Greg joined Billy Joe Jr and UCW in mid 2006, he instantly became a hit with the UCW crowd and once again worked under the name Greg Venom. For the first time since UCWF Greg came face to face with Doctor Ian, they had a few words but quickly became great alies defeating Wayne Don and Joey Johnson in their first tag match together since the late nineties in WHH.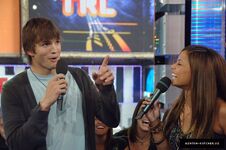 It had come full circle between the pair since their falling out in UCWF, where Ian put Venom out of action. In the ring, it was like old times for the two of them, their tag team capabilities better than most tag teams. Greg and Doctor Ian became firm allies again. Bros were back in action. During the Redemption PPV, Greg faced Max Roach in a first blood match, Jake Rage did a run in, Greg losing his unbeatan streak. Bros, Greg Venom and Doctor Ian began tagging once again, earning a shot at the Tag Gold, held by Daemon Hawk and his partner Jake Rage. But Rage and Hawk quit UCW, leaving the title vacant, almost messing up the PPV.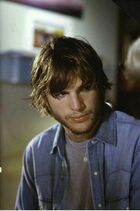 It was in Cardiff, the capital of Wales where both Venom and Ian were from and they wanted to compete in their hometown.
Billy Joe Junior saved the day. Greg Venom was placed in a match against Dax Violent, for the World Championship Number One Contendership in which Greg won. During a shoot interview with British wrestling Channel TWC Greg said.
"I was originally penned in for the Main Event in Cardiff and fight for the World title there, as honored as I was I didn't want to go into the match in Cardiff against my brother. I explained my feelings to Billy and he understood where I was coming from. I knew that if I was going to face Ian it wouldn't work if we were BROS. Instead I was placed in a number one contenders match against Dax Violent, I didn't buy Dax's gimmick, a seventeen year old school kid by day and masked wrestler by night. That was one of the worst gimmicks I'd ever seen in wrestling. I think I shot that guy down so bad that he just lost it following that PPV. I think he had potenial it's a shame it turned out that way."
Waiting to face Greg with his world title was his brother Doctor Ian. The pair followed a heated battle over the next month, the master mind behind Greg's sudden evilness was his long time friend Taylor Monroe. Taylor played with Ian's mind, including setting up Nina Estra's niece Natalie, into the hands of Anthoni Young, who believed that Natalie was his own deceased niece Louise Jade Young, the daughter of Ian's close friend Rayne Young. Before the PPV Title match, Greg and Taylor faced Doctor Ian and Nina Estra in a mixed-tag match at UCW Mayhem, Greg and Taylor came out victorious.
In the midst of this, Ian pulled off another special. he got their old friend Renegade in as the special referee for the World title match at UCW's Havoc.
The brothers met at the PPV in November 2006, UCW's Havoc. With the addition of Renegade as the referee, the brothers were placed inside a Hell in a Cell match. It was called down the middle in an anything goes match up. Greg then won his first major World Championship, beating Doctor Ian with a Venom Smash through a table. Before Greg could get to his belt, Ian took it from Renegade, where he handed the belt over to his brother himself, and passing on the flame. The three of them raised their hands in the middle of the ring, the three men from South Wales, all of them being able to reach to the top at one point.
Following Havoc Greg left due to change of management. He had one match as champion against "The Icon" Joey Johnson, the match was built up but ended in a no contest with a run in of a few superstars including owner Sebatian Stone. Greg told TWC
"That did it for me Stone doing a run in at the end of a match between myself and Joey. I knew he was holding the aces I had to get out, it's a shame I never got to enjoy being champion."
NCWF (2007)
Greg had a brief stay in NCWF working for a man called Brian Light. NCWF was a small company taking on former members of UCW. Greg liked his chances there and had a few matches winning two. On the third week Greg was accused of being a no show even though he had asked for a leave of absence. Greg and Brian Light exchanged verbals a few days later when Greg called him a "joke" for the way he treated his wrestlers and the way he ran his company. Greg vowed not to work for light again no matter how lucrative the offer was
UHWF (2007)
Greg had a brief spell in UHWF where he had a few matches with "Iceman" Rainier Wilz. (who was the spitting image of Paul Levins) This lasted for about two months before he blew out his shoulder. When he left to recover from his injury he asked for his contract to be terminated and had his wish granted.
UHWF changed the name of the company towards the end of 2007 when they became UHW. Greg had an offer to return in March 2008 but commitments to UCW and MCW made Greg decline the offer.
UCW Part 2 (2007 – 2008)
Greg returned to UCW in late 2007 the company was under the management of Joey Johnson, Michael Valens and Annie Alvarez three people Greg greatly respected. In his return he was placed against Stardust the former Intercontinental Champion, Greg came out the winner but after that victory Greg had a lot of respect for Stardust.
The following week he was special guest referee for the match between Doctor Ian and Sunflower. Ian defeated Sunflower and was placed in a match against Greg.
Unlike the last time the two met Ian was the one to come out victorius and got a buy into the second round of the Goldrush II PPV.
Greg was drawn against Peter Gilmour in the first round of the Goldrush II tournament, he defeated Peter Gilmour, in the second round he defeated a high quality new comer Chip Horton and seen off the seven foot David Jones in the Semi Final. The final seen Greg Venom square off against highly rated Patrick McCarthy in a ladder match. Both men put there bodies on the line and delivered a classic match to the UCW fans. McCarthy though on the night beat Greg to become the new UCW World Champion.
The first Mind Games since Goldrush seen Greg Venom and Doctor Ian reform as the Tag Team BROS. A promo by Doctor Ian at the start of the show seen him talking about how he should be the number one contender to Patrick McCarthy's World title, Greg then showed up and claimed his stake to the World Championship. This seen the two brothers start to brawl inside the ring until former UCW superstar Tommy DeWitt turned up and told the brothers that they should look out for each other and not stab each other in the back.
Tommy DeWitt
went on to say that it was all down to the UCW staff that the pair were brawling for scraps. Tommy also blamed the UCW fans for encouraging the pair to fight. Following Tommy's speech about the UCW fans and staff Greg and Ian hugged in the ring and the brothers declared that BROS were once again a force in the UCW. The match that night seen Greg Venom take on Patick McCarthy, Chip Horton and Bison. Greg won the match pinning Bison.
Greg won the fatal fourway match after Patrick McCarthy hit his finishing move "The Leap Of Faith" onto Bison, Greg seen his chance to the thorw McCarthy out of the ring and take the victory himself.
The following week, BROS had their first match since they reunited against Peter Gilmour and Chip Horton, they kept up their undefeated streak when Doctor Ian made the pin. Greg was also named number one contender for the UCW World Championship, he would be facing Patrick McCarthy at the next PPV Redemption.
Leading up to Redemption Doctor Ian had a run in with Steven "Ace" Marlay when Ace claimed that Ian didn't show enough respect to UCW, it ticked Ian off a little and within a week of Greg being named number one contender for the World title, he was placed in a match against Ace. Greg just about came away with the victory.
The week before the PPV BROS were put in a match against Ace and the World Champion Patrick McCarthy, After a close run match McCarthy and Ace got a victory over BROS via a DQ after Greg hit McCarthy over the back twice with a steel chair. It was BROS first loss a tag team since the mid 90s.
Redemption turned out to be a classic match between Greg and Patrick McCarthy after many close falls throughout the night Greg became the UCW World Heavyweight Champion for the second time in history (He is the first superstar in UCW history to hold it on more than one occasion) Greg defeated McCarthy with his new finishing move "The Toxic Death Drop"
It was announced that at the following Mind Games Greg would be facing someone the former Champion knows quite well Damion Darkside. Now known as Damion Vorhees. It was also announced that the new number one contender would be chosen over the next few weeks. Either "Ace" Steven Marlay. The former Champion "The Saint" Patrick McCarthy or Greg's twin brother Doctor Ian.
Greg Venom and Damion Vorhees had a very close match at Mind Games, in which pretty much the champion Venom was on the back foot for most of the contest. As Damion went for his finishing move "The Unholy Confession" Greg ducked under him hitting Damion with a finishing move of his own "The G Spot". He then covered Damion for win. It was also discovered at the same Mind Games that Greg's brother Doctor Ian would be challenging Greg for the title at the next PPV Obsession. In the coming week both brothers will be signing the official match contract.
The contract signing was full of surprise when Doctor Ian unearthed a sex tape between himself and Greg's Valet / life coach Taylor Monroe. This seemed to have caused Ian to have an edge over his brother and at the Obsession PPV Ian became the second man in the history of UCW to win the World championship twice, he defeated Greg in a "Ladders, Tables And Chairs match"
Greg missed the following Mind Games and is expected to return at the following regaurding his future in UCW, A rumour of retirement hit the UCW rumour mill on Greg's 33rd Birthday.
Greg revealed he would be back soon than expected and on his return which would be the following Mind Games he was going face to face with one of UCWs rising stars, Ian S Garner .
Venom defeated Garner and then went on one final storyline in UCW with a man called Damien Kahn. Kahn character was pure heel, he not only got into the mind of Venom but Taylor Monroe as well. Kahn on many occasions pushed the boundaries with his sadistic acts of cruelty which included taking underwear that belonged to Taylor. Kahn and Greg finally came to blows at Civil War in a Prison Yard Match. The match was away from the arena inside a huge cage which had two levels. The match was ended when Kahn threw Venom from the top of the second level onto a concrete floor.
Venom was taken away on a stretcher and fans feared it would be the last time they would ever see Greg Venom compete as he asked for his UCW contract to be terminated.
Speaking to the TWC Greg Brander told of his time in UCW from 2007 to 2008.
"It was great, it was a place where everybody in the back got along from the start to near enough the end. Damion Vorheez was great when the mask was off, when the guy wasn't on camera he was a true professional. Same would go Paddy Mac, it was magic when we were in the ring together. Joey Johnson had a great group of guys in that locker room. Everyone wanted to work for him."
"Things started to fizzel out when Hess left and Desfait came in, Hess I will always class as a friend and a very good one at that, that is why I will never have a bad word to say about the man. He wanted to get IWX running and that is what he done, it was his baby. I have been to places where I'd want to go back and make successful and that was how Hess felt about IWX. Myke Adams was another great guy in UCW, the only way I can describe him is a true gent. I wish I'd only had the chance to work with him. I'm convinced that if UCW was still being run today Myke and myself would have had some classics."
MCW (2008)
Greg Venom has also signed with Jacob Laymon's MCW in early 2008. MCW is a bi weekly show that has many world class superstars including Doctor Ian, Rayne Young and Kirsta Lewis. Greg's first match in MCW is a dark match against Enzo Kanegawa.
In his first match against Enzo Kanegawa, Greg came off the victor in a match that he pretty much dominated from start to finish.
Things had got a little tougher for him since though, as in MCW's PPV Purgatory Greg and his brother Ian will team once again as BROS to try and win the MCW Tag Team titles from Kaplan James and Seth Cage but also in the match will be young starlet Luke Tanner and another of Doctor Ian's close friends "The Excellent One" Christopher Jacobs.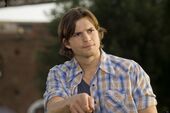 At Purgatory BROS won their first Tag Team gold since WHH when Greg made Kaplan James tap out to The Lethal Injection. Opponents Luke Tanner and Christopher Jacobs were first to congratulate the brothers.
It was also announced that following Purgatory there will be a Whitecloud Memorial Tournament in which the winner will get a shot at the MCW World title. In the first round Greg was drawn in a triple threat match against John Pariah and Luke Tanner.
Tanner defeated Greg and John Pariah in the first round and BROS the following week on Mayhem successfully defended their Tag Team titles against Jonah Griffen and Midas.
Jacob Layman then announced Greg Venom and Midas in a number one contenders match for the MCW Brutality Championship. The Winner would face Annie Alvarez at the next PPV Dedication the PPV in memory of the Great Whitecloud. Greg defeated Midas at Mayhem. The match had a little contrversy when just before it was due to air Midas slapped Venom in the face in the locker room area.
It was announced by Jacob Layman when the Dedication card went up that the match would be an Inferno match where flames would surround the ring.
At Dedication Greg Venom and Annie Alvarez faced off in an Inferno match. It was one of the most entertaining matches on the card and after many close calls Greg finally got the victory with his now most used finishing move The G Spot. Greg was then crowned MCW Brutality Champion. He said on MCW's official Website following Dedication
"That was one of the hardest matches of my career, I've had all sorts of matches where I've climbed ladders, grabbed flags and just beat the hell out of my opponent. But this one against Annie Alvarez was something special. I never knew Whitecloud but I think that match was worthy of the great man. I just hope that not only I but Annie did him proud."
Greg Venom and Doctor Ian's work loads were growing with traveling the world and had to make a choice between MCW and UCW. The brothers handed the Tag Team belts over undefeated but Greg put over MCW's rising star Joshua Craft who was crowned MCW Brutality Champion.
With Venom and The good Doctor already representing UCW in the MCW Challenge Tournament, they both made up their minds to drop the MCW Tag Team titles and concentrate solely on UCW.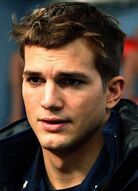 Motor City Wrestling Challenge Tournament (2008)
At the end of June it was announced that MCW would be holding a Tournament between themselves sVo, UCW and GDW. Greg Venom along with his brother Doctor Ian. Patrick McCarthy and Damion Vorhees (Originally it was Damien Kahn) were chosen as the lucky four to represent UCW in the tournament.
In the first round Greg Venom drew MCW's Daystalker, a man he faced one other time during his MCW career when they met in a roster Battle Royal. In that Battle Royal it was Daystalker who eliminated Greg.
In the first round of the tournament Greg Venom came out with s victory for Team UCW, he will face the winner of the Joey Michaels and William Vorheez in the second round.
Greg won the match against Vorheez which set him up for a Semi Final showdown with his old foe "The Saint" Patrick McCarthy. The Semi fianl stage was set to take place on UCW's flagship show Mind Games. In another classic Venom and McCarthy match it was once again "The Saint" who came out on top by getting a pin fall on Venom.
McCarthy went on to meet MCW's Jonas Griffin in the final.
Full Force Pro Wrestling (2009)
On 31 March 2009, just over a week before his 34th Birthday Greg Brander signed with Full Force Pro Wrestling, a small wrestling company based in America and Japan. He would be working for a man named Matt Kraven who told Greg he would be appearing in a Battle Royal for the TV Championship. A statement by Greg Brander read.
"I've been given permission to wrestle again by my Doctors, I don't know how much time I have left in this business so I'm going to be taking every chance I get. I feel there is one good run left in me. We shall see when I get back in the ring in a week or so's time."
Greg Venom's debut match in Full Force Pro was announced and he would be facing another man making his debut Genocide.
Things never quite got going with Full Force Pro Wrestling and following three weeks of frustration Greg Venom was released, on his time there Greg said.

"Things never quite got going for me there, I appericate the chance I was given by Matt Kraven, he was a nice decent guy but it wasn't the challenge I wanted. I want another chance inside the ring but I don't know where that is going to be or when."

Simcoe County Championship Wrestling (2009-2010)
On the 8th July 2009 Greg applied for a spot on the SCCW roster, the following morning he had the call he had been waiting for to let him know his application was successful.
Following a meeting a with the company owner Jim Diamond Greg Venom signed a contract with the company. Many old faces await him when he steps into the ring including Myke Adams, Kirsta Lewis, "The Saint" Patrick McCarthy, Paul Cain and Samuel Hessingstock.
It was announced that in Greg's debut at Monday Night Aggression he would be facing Jay Jerzey. Greg's debut didn't exactly go as planned, he controversially lost the bout after Jay put his feet on the ropes for extra leverage.
Greg Venom was then back in the ring with someone he known well from his days in Ultimate Championship Wrestling, when he came face to face with his old foe "The Saint" Patrick McCarthy. It was the same story again at Monday Night Aggression, McCarthy came out with the victory. Greg though never seemed himself in the ring that night.
Following Monday Night Aggression it was annonuced that Greg along with other SCCW superstars including Jen Blackheart, Myke Adams, Doctor Ian, Kirsta Lewis and Samuel Hessingstock woud be participating in the Bunkhouse Brawl 09 where the winner would be crowned SCCW Heavyweight Champion.
The Bunkhouse Brawl went off without a hitch with Myke Adams crowned the SCCW Heavyweight Champion. Greg got himself a decent run in the match with him and Doctor Ian having each other's backs throughout. It wasn't until Scarlett Willis drop kicked the Venomous one when he was off guard that he went into his brother and inadvertinly eliminated him from the Brawl. This caused Greg to get caught up the barbwired ropes; and after a small brawl with SCCW's sweetheart Greg fell off the barbwire to floor. Following the brawl Greg told a British tabloid
"It wasn't my night tonight but hats off to Myke if anyone deserved it it was him. It was great for me to finally be working with Ian so closely again. Hopefully before to long we will be able to team again as BROS."
It was announced at the next Monday Night Aggression Greg Venom would be in a triple threat against Justin Brooks and Blade. At Monday Night Aggression after a long month of not being able to get a victory Greg Venom finally done it when he hit Blade from the top rope with an inverted Aisi DDT. (Toxic Death Drop V.2)
At the followinh weeks event Greg Venom and Doctor Ian (BROS)would team for the first time in SCCW and take on the team of War Machine.
BROS were defeated at Aggression when Greg was hit with War Machines new finshing move "The Rise Of The Machine" He then had a tough match against another man he known for some time, Samuel Hessingstock It is a well known fact that both Greg Venom and Samuel Hessingstock have wanted to face each other for a long time. The match had now become a reality thanks to Jim Diamond's Personal Representative Justin Rose who announced at Aggression as a punishment for Sam. Both Hessingstock and Venom would go one on one.
The match against Sam was a great match with many twists and turns throughout, both men had opportunites to win on many occasions but on the night Sam Hessingstock came out the winner when Greg couldn't quite get back into the ring before the count of ten. This resulted in Sam winning via a count out.
The crowd of SCCW's following Aggression would bare witness to something special when Greg Venom cames face to face with Paul Cain. There is plenty of history between these two men, which spurs all the way back to UCW. Cain is a close friend of Damien Kahn the man who threw Greg Venom from the top of a two story building in the famous UCW Prison Yard Match. It is a well known fact that Venom has unfinished business with The Syndicate and he has been binding his time to get another opportunity at any member, he would finally be getting his chance at the next SCCW Monday Night Aggression.
It was a good night for Greg Venom he finally put the demons of the Prison Yard match to bed by defeating Paul Cain of The Syndicate. Greg came out at his absolute best and defeated Cain for the win he has had been waiting twelve months for. Greg and his brother also had a small run with Patrick McCarthy who took the time to welcome BROs to the SCCW family with his McCarthy like charm. This week also proved to be his brother Ian's last match when he fought to a time limit draw against SCCW Heavyweight Champion Myke Adams. Ian left SCCW on good terms with the company and Jim Diamond and resigned with Jacob Laymons MCW. It was thought that with Doctor Ian leaving Greg Venom would leave to join him in MCW. Greg though has vowed to continue working in Simcoe for "a long time to come yet" For the first time in a long time BROS were separated and would continue their journeys alone.
Greg's first Monday Night back in Barrie found him back in the ring with Paul Cain. As was the last time they met it was Greg Venom who came out the victor again. This match saw Paul Cain bring his best and it took Greg reversing Cain's attempted "heartbreaker" and hit " Fatal Poison" for him to come out with the victory.
It had been announced following Monday Night Aggression that Greg would get his first attempt at gold (SCCW All Barrie Championship) when he came up against for the first time in his career Kirsta Lewis. The match was a tight one but Greg managed to hit Kirsta with a toxic death drop after kicking out of her version of the Frog splash "cat Splash" Greg got the three count and claimed his first cold in SCCW when he became SCCW All Barrie Champion. It had been announced soon after that his first match as champion would be against none other than Patrick McCarthy in a none title match.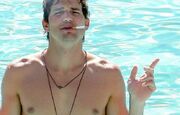 Before the match of McCarthy and Venom got under way the pair worked together with weapons in hand to help out SCCW Heavyweight Champion Myke Adams who had been beaten down byJustin Rose, Paul Cain, Kirsta Lewis and Galactix. The match itself was another classic Venom/McCarthy match with many near falls for both men. McCarthy was to again come out with the victory after nailing Venom with a Leap of Faith. Following the match when both superstars had regained their composure McCarthy offered Greg his hand as a mark of respect. Greg hesitated knowing his previous occasions with McCarthy; just as Venom was about to shake the hand of his long time rival Paul Cain jumped Greg from behind and all hell broke loose again. After being busted open from a wicked chair shot from Paul Cain Venom lay motionless and as did McCarthy when Cain hit him with the Hartbreaker.
They had a shot of redemption at the next Aggression when Greg Venom, Patrick McCarthy and SCCW Heavyweight Champion Myke Adams take on the team of Paul Cain, Kirsta Lewis and Galactix.
Venom went into War Games against Aaron Blaize with the All Barrie Championship on the line, but the match was cancelled. Blaize went a little MIA, while Greg arrived at the arena in an unfit state to compete. Greg was given leave by Jim Diamond following the non - match to overcome a few injuries he had sustained over the past few months of working. However, Diamond also stripped Greg of the All-Barrie Championship, due to his personal state and not adhering to company legislation. The extended leave was good for Greg, he found it a wake up call and the following day flushed as many of his narcotics down the toilet. He left Canada the next day to the Betty For Center in California. At the end of March, fresh out of rehab, Greg declined a chance to extend his contract with SCCW and walked away from Simcoe, happy with the contribution he made to the organisation.
Greg told the British tabloids
"I'm looking for more work in wrestling but not looking to head a company and fight every week. I have nothing left to prove in this sport. I climbed to the top of the mountain in UCW and went back to a promotion like SCCW and became All-Barrie Champion. I have given so much to this sport that doing things at a less hectic pace is what I want now."
Just Wrestling The Canadian Dream Tour(2010)
On the 19th May 2010 it was announced Via Greg Venom's official Twitter page that he would be joining Just Wrestling's The Canadian Dream Tour which is set to take place from 28 May to 13 June. Greg told Canadian members of the press.
"Its great to be going back out on the road, I'm traveling Canada for a couple weeks hoping to prove to myself that I still have what it takes. Its a very exciting opportunity and one that I am highly looking forward to. My goal is to go in and give it everything I got and hopefully pick up a good few victories, it would be nice to pick up some gold although it is not a necessity for me anymore"
The long awaited return of Greg Venom to the ring would take place at Centre Henry-Leonard in Baie-Comeau, Quebec, Canada on the 28th May 2010. Greg's first match on the Canadian Dream Tour was against... Johnny Hopkins.
Greg defeated Hopkins in a quick fire match, while Hopkins played to the crowd following the first bell Greg rolled him up into a quick cover for the three count. His final match on the tour was be against a just wrestling faviourite Cade Bane
Bane came out with the victory over Venom, following a back and forth match up, following the end of the show Just Wrestling promoter Tim Shiply announced that the June 1st date would be the last of not only the tour but the Just Wrestling company. Although Venom was leaving for sVo he did feel that it was just like so many companies he had worked for in the past, a lack of commitment that would leave the Tours in ruins.
Sanctioned Violence Organisation(2010)
On May 27 Greg Brander signed a contarct with Sanctioned Violence Organisation and agreed to start working for them once he finished his commitments with Just Wrestling and its Canadian Dream Tour.For anyone who has followed Greg's career they would know that he has had problems with some members of the roster in the past.
"I'm hoping my past with UCW and Cameron Bradin has no influance on my being in sVo,its a quality organisation and one I hope to do well in. I'm more mature than Bradin and am ready for shit to be thrown at me. I'm now at a stage where I can take it with a pinch of salt... Its just a shame for me that Howie Banks is no longer around, I would have loved to have kicked his ass."
Greg's first match would be taking place on sVo's flagship show Showdown where he would be taking on Asesino and the same man he faced and defeated in the MCW Challenge Tournament... William Vorheez.
At Showdown #44 Greg Venom made his debut and proved not only to himself but to the people who doubted him and claimed that he had lost his spark, when he came up with an impressive victory following a shining wizard to Vorheez, for the second time in his career Venom defeated Vorheez and also left Asesino a broken man. The impressive victory has quickly earned Greg a number ones contendership match for the Las Vegas title against El Locano... On the 8th June Greg Venom handed his resignation in to Jon Page he had no problem with Page, considering his past with SVO Greg held a huge ammount of respect for him. He had a chance though to put some demons to bed with a chance to work in the re branded UCWF.
Underground Championship Wrestling Federation(2010)
On the 8th June 2010 Greg Brander became an official member of the UCWF roster where he would once again be working under his now most famous alias Greg Venom. Greg told the wrestling observer.
I never intended to leave sVo but when I got a call from Jacob Laymon about UCWF reopening it was an opportunity that was to good to turn down. It was so good in fact that I gave Ian a call to tell him about it. I never thought that I would get a chance to work for a massive promotion again and travel around the world because I have been doing so many small venues lately. I am so grateful for this opportunity.
Greg was quite unfortunate with things in UCWF not going for him and was injured yet again after one match, thus leaving him without a wrestling contract.
Return Home /British Wrestling Federation (2011)
In early 2011 after getting clearance from his Doctors and a stint in the Betty Ford Rehab Facility Greg returned to his native United Kingdom where he decided to get his life back on track and kick his pain pill habit and relax in the Welsh countryside. This would help him choose where his life would take him next, as usual it would be back in the square circle but this time it would hopefully not be on American soil and for the first time in nearly 15 years hopefully it would be wrestling in the UK for the British Wrestling Federation.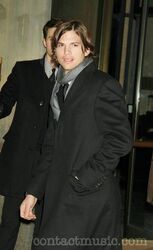 On the 2nd of March Greg Venom applied for a spot on the roster of the British Wrestling Federation working for Jason Stone. On the 3rd March 2011 Greg Venom was accepted to be part of the roster of the British Wrestling Federation. His first match would be against the entire roster (including his brother Doctor Ian) where the final two would go on to BWF's first PPV Anarchy in the UK and face off for the World Championship. The other four who survive the Battle Royal would go on to face off for the British Championship.. The First event, Rampage is to take place at the Manchester Evening News Arena on the 10th March 2011.
The Rampage Battle Royal didn't disappoint and neither did Greg Venom. He made an early entrance into the match and very early on he eliminated The Fizz. Within a few seconds it was The Liz who felt Fatal Poison and she was gone. Greg then hit Micky Fandango with Fatal Poison before hitting Victoire Thomas with a Venom Splash from the top rope. He pinned Thomas before pinning Micky Fandango eliminating both of them. Venom also eliminated Chris Middley from the equation after Venom was powerbombed by Jeremiah Jihad into Middley.
The final five of the match were Greg Venom, Doctor Ian SynnStar Saint, Jeremiah Jihad and Blackout. Venom who had been in the match longer than the other four did not give up easy. Venom was almost put out from a chair shot by Blackout but his brother made the save. As Synstar Saint was eliminated and it looked as though the good Doctor had his night thanks to Blackout, Venom cracked Blackout with the chair splitting the chair into two pieces. He could be heard saying to Blackout. "How the fuck do you like it." Venom then pinned Blackout and ended his night leaving the final three to fight it out. After little movement Jihad smashed Venom with a low blow and eliminated Venom with a pinfall.
The final two of Doctor Ian Jihad were stopped by Jason Stone and told they would compete at the next Rampage where the winner would choose the match stipulation for the world title.
At the next Rampage Greg Venom would face Archer Anderson in the semi finals of the British Championship tournament. The other semi saw SynnStar Saint face Blackout.
Shortly after the first show BWF closed due to owner Jason Stone unable to pay his wrestlers and Greg was left jobless once again, it was during this time he decided to take a break from wrestling
sYn Wrestling (2011)
While overcoming a few niggling injuries and spending time in Newbridge Wrestling School Greg decided to holiday in Las Vegas. While out on the strip Greg ran into former UCW and SCCW wrestler Samuel Hessingstock, Greg who always has a lot of time for Hessingstock had a few drinks with him and he was asked if he was still wrestling. After Greg declared he had just overcome a few injuries and was interested in work Sam, set up a meeting with himself and the staff of sYn Wrestling.
A few days after the chance meeting on the Vegas strip Greg sat down with Samuel Hessingstock, Jason Blaqk and Angelica Kivisto and worked out a deal that seen him sign with SYn Wrestling!
On the 26th June 2011 Greg made his first appearance for SYn Wrestling when he did a small in ring interview declaring he was with SYn. He to made his in ring debut against Greg Samuel and O'Kato. Greg only had a brief few weeks with sYn Wrestling before once again finding himself with nagging injuries. Greg decided to walk away from the sport that had given him so much for nearly twenty years. Many people expected him to never return as an active wrestler only work behind the scenes.
Cymru Wrestling Association (2011)
At the beginning of October 2011 Greg Brander was cleared by his Doctor's to compete inside the wrestling ring again. He had been out of action since his small few appearances on sYn Wrestling. He decided that now maybe was a good time to get back into the ring.
He began searching the Internet for small promotions that were based in the United Kingdom. After seeing very few promotions Greg talked to his lawyer and began developing plans for his own small promotion.
By the middle of October a plan had been drawn up and Greg began calling old contacts with inside the Wrestling industry, his first phone call was to
Taylor Monroe
who Greg saw as the person who would run his television show and play the Kayfabe roles on screen. After they got talking Taylor decided that she was willing to give the Wrestling business another go and told Greg she would help him run the ship and the business on screen.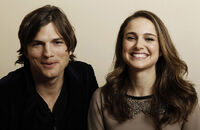 Following Taylor coming on board with his project Greg talked to Tommy DeWitt a old friend he once introduced to the business, he also spoke to former Ultimate Championship Wrestling ring announcer Donald Donavan. With those on board things started to take off for Greg and by October 20, 2011 Greg finally had staff on board who seen good enough to work his Tuesday Night Rampage show. For the first time in his career Greg Venom would be using his birth name on screen Greg Brander.
Greg also admitted that if he was able to sign fellow Welsh Wreslter Rhys Edwards to his promotion it would be a huge pick up. He tried to get in contact with the man professionally known as Mr Big but Rhys told Greg that he wasn't interested.
On the 24th October Greg decided to end his association with CWA due to a lack of investment and interest from wrestling promoters.
Motor City Wrestling Return (2011-2012)
In December 2011 Greg made up his mind to make a return to the ring, having been drifting in and out of Wrestling companies since SCCW and trying different ventures went with his gut instincts and returned to the latest incarnation of MCW. MCW has been the closet thing to home Greg has had since UCW and it is also where he had previously won a tag team and Brutality Championship.
On December 13 it was announced that at the first Mayhem show Greg would be in the Main Event against Glory Braddock. It will be the first time in his career that he will come face to face in the ring with Braddock.
Mayhem #1 was full of action and the Main Event between Venom and Braddock never wasn't going to be a let down either with Greg's brother Doctor Ian doing commentary at ringside with Steven Brody the match got off to a flyer with Venom getting the early punishment in to Braddock.
The match was a back and forth match with Glory taking full control near the conclusion when she attempted to hit Greg with her Blaze of Glory move Greg managed to get his knees up blocking the connection attempt. As both Greg and Glory lay motionless in the ring the lights dimmed before Eric Salies appeared at ringside.
Eric waited on the outside for Braddock to come around, once she stood up in shock of seeing the MCW legend, Greg took advantage and when she turned around nailed Braddock with his own finishing move The next strain. Greg took little time in coverinng Braddock for the count of three.
Following the match Glory Braddock's Trinity, Sophie and Mark O'Brian jumped Salies from behind before Mark came into the ring and speared Greg to the canvas. Doctor Ian who had now left the commentary position ran into the ring and hit Sophie with the last hope sending her to the mat. Salies seen off Mark and the three men were left standing in the middle of the ring.
One half of MCW's owners Samuel Salvatore appeared on the titan tron declaring that there would be a tournament at Mayhem #2 in which the winners of their Bracket matches would face off for the MCW World Championship while the losers would face off for the MCW Motor City Championship.
Greg was drawn in the first round of the tournament against Michael Mayhem.
Mayhem #2 saw a change of foundations in the company, Greg's first round match against Michael Mayhem was cancelled following Michael being stuck in traffic and not being able to make the live show. Instead Greg was given a buy into the final where he would come face to face Doctor Ian, Kirsta Lewis, Troy Sepncer, Natalie Burrows and Sophie O'Brian
During the show one of the MCW owners Samuel Salvatore came to the dressing room of BROS along with Kirsta Lewis and Lance Williams and asked the members of the roster to put their own differences aside for the good of MCW and Unite to bring down the team Total War. The troops agreed with Salvatore and decided to do what was right and put their differences aside.
At the start of the match all participants in the contest made a line for Sophie following her wanting to end the company of MCW. Sophie got a beat down before the referee took control of the match. Greg only managed to eliminate his brother didn't last much longer as Kirsta Lewis entered the fray and attempted to leave Greg broken with the Cat Splash. Just before the referee brought his hand down for the three Greg managed to get his shouder up. Kirsta then found herself arguing with Troy Spencer and once he tagged himself in he hit Greg with his finishing move Pride of Carolina taking the Venomous One out of the match.
Sophie O'Brian would go on to claim the world title with Natalie Burrows securing the Motor City Championship. Following the match with Sophie having her arm raised in Victory by members of the FWA roster including Brittany Lohan, Lethal Weapon and Marie Williams, The Salvatore brother owners slid into the ring thanks to some of the FWA roster members, BROS, Kirsta Lewis and Lance Williams made their way to the ringfor an all out brawl, Lethal Weapon hit the Good Doctor with his Golden Bullet Spear, Lance fell victim to Brittany Lohan's Final Solution. Greg and Kirsta tried to fight their way through five members of the FWA roster but Kirsta was taken out with Angel's Suicide thanks to Marie Williams and Greg was hit with the Glorification thanks to Glory Braddock.
MCW would be heading to Dedication light thanks to Natalie Burrows and Troy Spencer who left the company due to unknown backstage issues. Greg and the rest of MCW would fight on as at Dedication MCW and FWA would go out all guns blazing in a Royal Rumble where only one person from MCW or FWA would be left standing.
Dedication got off to a flyer when in some backstage action Greg Venom and Doctor Ian had friendly words with first Tommy DeWittand then Eli Legacy. They all agreed that they would meet each other in the main event Royal Rumble later in the night. Eli Legacy was he third entrant in he rumble and as he looked as though he was about to be elimnated Greg Venom, also early on entered the rumble and saved Legacy from an early exit.
Once Tommy DeWitt and Doctor Ian entered the fold, the group of men seemed for a long period of the match work together and put the odds of one of them coming away the winner. It looked as though Greg turned away from "Team MCW" when Doctor Ian was eliminated and Eli and DeWitt of FWA were left against Lance Williams of MCW. Greg stuck with his friends and beat down Williams helping him get elimnated from the mach.
When Rayne Young entered the fold, questions were asked of Young by which side he was choosing. When his FWA video hit the titantron the crowd were in shock to see that Rayne had chosen FWA over MCW. Rayne though surprised the world when he made his way to the ring in a Native American outfit, some what similar to the late Whitecloud, this cemented Rayne Young as part of Team MCW. Rayne with a MCW black and gold t shirt in hand made a bee line for Venom and talked him into forgetting about teaming with Eli and DeWitt. Greg placed the MCW t shirt on and while Rayne leaned against the ropes celebrating with he fans of his achievement, Greg turned his back on Rayne and eliminated him from the rumble. When Rayne looked up Venom, Greg smiled before removing the t shirt and spitting on it and throwing it down at the eliminated Young.
Greg, DeWitt and Eli Legacy would coninue to work together for a while longer but when Eric Salies entered the ring. Salies and Venom stared at each other and when Salies jumped up onto the Apron Venom caught him with a right hand, Sailes though from the floor dragged Greg under the bottom rope and the pair had a heated battle on the outside of the ring. Sailes who was the son of Whitecloud beat down on Greg demolishing the announce table by putting Venom through it with a Talon's Grasp.
Greg who found his way back into more trouble when Kirsta Lewis entered the rumble as the last competior, only two weeks ago they were on the same page, but Lewis after witnessing the events of Rayne Young earlier in the evening made an impact on Venom right away beating him down. She was heard shouting abuse at him. Greg attempted the "Next Strain" on Lethal Weapon but Weapon managed to wriggle himself free and throw Venom to the ropes. As Weapon attempted to throw Greg out of the rumble, Greg managed to fight him off but before he could compose himself himself he was met with a "Hells Bitch Kick" from Kirsta Lewis almost taking his head off but eliminating him from the match as he flew out of the top rope.
Greg now has a lot of questions to answer at the next Mayhem, before he has to worry about telling the MCW faithful about his actions at Dedication he has been handed a golden opportunity to become a three time world champion when he faced Sophie O' Brian at Mayhem #3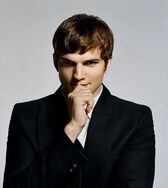 At Mayhem #3 Greg interrupted the MCW owners Stephen and Samuel Salvatore when they told the MCW auidence that if Greg defeated Sophie O' Brian he would go on to MCW's PPV Deliverance to go one on one with Kirsta Lewis where they would battle for the MCW World Championship. If he was to lose the match he would into the PPV where for the first time in his career he would go one on one with Rayne Young in a Street Fight. Greg told the Salvatore brothers from the titan tron.
"So let me get this straight. If i beat Sophie tonight, at Deliverance i'll face Kirsta Lewis. If i lose, i'll instead face Rayne Young. Is that what you're pitching? Seriously? Hanging the threat of facing Rayne if i lose, big deal. Basically it'll be a win, win situation for me, boys. If i win, i'll take home the World Championship. And if i don't which i don't see happening, i get to end Rayne's career. You literally couldn't write this shit up, could you!
"But you know what, Stephen, Samuel, let me assure you off one thing. If either of you two, Rayne, or anyone tries to sway the outcome of my World Championship match this evening in Sophie's favor. Then what i will do to you two and Rayne, will pale in comparison to the 9/11 attacks..."
Later in the evening when Greg came out to the ring he told that the fans that he was only MCW for the money, and that he felt no connection or love for company. During this time his brother, Doctor Ian came to the ring and tried to get Greg to come back to team MCW and everything that he was saying was wrong. Greg listened to what his brother had to say but then told him that he sounded like Lance Williams and that in his eyes he had a choice to make. He could either join him and keep BROS together who he could go and side with Lance Williams and fight for MCW.
Later in the night during Doctor Ian's match against Lance Williams for the Motor City Championship. Venom came through the crowd and slid himself under the ring. Towards the end of the match the referee got himself hurt and just when it looked liked Williams had the good Doctor beat, Greg came into the ring and knocked Williams out cold with his finishing move the next strain. Greg then threw Ian on top of Williams and shock the referee until he came to. The referee came around and counted Ian to victory and making him the new Motor City Champion. Greg walked away from the ring a smile on his face that said it all. After the match Ian lifted Lance up off the mat and offered him his hand to apolagise for his brother and said he knew nothing about it. As Lance shook Ian's hand, Ian gave an evil smile before planting Williams with his Doctor Driver indicating that he was going to go with Greg and that BROS would stay together.
The Main Event inside the cage took place and both Greg and Sophie left nothing at home and went at each other hammer and tong. Towards the end of the match The MCW Tag Team Champions Rayne Young and Kirsta Lewis came to ringside and once Greg and Sophie were fighting at the very top of the cage Sophie slipped and was falling towards the mats and to victory. Greg saw what was going on and mustered the strength to push himself towards the floor and just before his feet hit the floor, Rayne got in the way making Sure Sophie's feet hit the floor first. Greg would now be heading into Deliverance to face Rayne Young in a street fight. It was also announced that at Mayhem #4 Greg would go one on one with Rayne Young's Tag Team partner Kirsta Lewis.
Greg started Mayhem #4 when he got involved in brother's match with Rayne Young, he ended up Super kicking Rayne down a flight of stairs before helping his badly beat brother back to his feet. As BROS turned around they were met by Lance Williams who thew the brothers down the stairs.
Later in the night during a contract signing for the Main Event for Deliverance between Kirsta Lewis and Sophie O' Brian, the MCW chiefs, Stephen and Samuel Salvatore asked Greg to come to the ring so that he and Rayne could sign the contracts for their up and coming Street Fight at Deliverance. Once the contracts were signed by all, all hell kicked off when Lance Williams got involved looking for a rematch for the MCW Motor City Championship against Doctor Ian.
When the main event came around just like expected it didn't disappoint and after many close calls during the match with Lewis, Greg came out with the victory after special guest referee Sophie O' Brian spat fire into the face of the Hellcat, which left Greg with he chance he was looking for, he nailed Kirsta with his Last Strain finishing move and covered her for the three count.
At Deliverance 2012, BROS along with Sophie O' Brian and her brother Mark made their way to the ring to inform the fans that they had decided to come to come together and form a group known as The Syndicate. The four had one goal and that was to bring MCW its knees. It was also announced that MCW's new owner was the sister of Angelica Jones Kayla Redfield
Later in the night Greg finally went one on one with Rayne Young in a Street Fight, both men put their bodies on the line throughout but just like he said he would, Greg came away with the victory and had Rayne Young leave on a stretcher. It is not known if Young would return to the ring.
Within a few weeks Greg would leave the company and work for a few weeks in FWA when the MCW merged with the promotion as MCW closed its doors for the final time.
Future Wrestling Alliance (2013)
Greg would have a few weeks wrestling in FWA for Riley Addison and would claim a victory over ULW legend Too Magnificent. But health issues with Greg's back caused him to end his FWA career early. He has not been active in the ring since.
United Livewire Wrestling / Asylum Sports Entertainment (Part Time bookings) (2015-2016)
Since 2015 both Greg Venom and Doctor Ian have become popular for their radio / Podcast. They do both however still actively compete but with a lighter schedule. They have both appeared in ULW dark matches but are set to compete as a Tag Team in AsylumSE at their Cardiff show in July2015
As of late 2014 Greg had been a road agent and blogger for ULW, a promotion that although he never competed there he had a great respect for. His protage Clay Colton had been there since the doors opened in October 2014 and had gone on to achieve a Livewire title to his name.
As much as Greg loved being a road agent and Blogger (as well as a radio show host) he still missed actively competing inside the ring. In April 2015 a week or so after his 40th birthday Greg signed a part time contract with ULW.
Greg is expected to make his first appearance inside a ring for nearly two years at FUF 10. Greg would make his return to the ring at FUF 10 when he would face Samuel Johnson in one of the nights dark matches.
Greg proved that despite being out of the ring for two years he didn't miss a step when he came away with the victory.
BROS teamed for the first time for five years in Cardiff in June 2015 when they appeared for Asylum defeating their tag team champions in a main event.
Asylum Underground Wrestling (2016)
With ULW closing in early 2016 Greg signed a contract full time with Asylum Underground Wrestling as a talent. This would be the first time Greg would work as a full time talent since working for MCW in 2011 / 2012
Greg was booked for his first match at The Ward XVI show which, would also be celebrating Asylum's 4th anniversary and he would be taking on James Cassidy.
Greg worked a few events but his short term contract wrapped after a few months and a new offer was declined by both Greg and AsylumSE.
A Final Return To Motor City Wrestling (2017)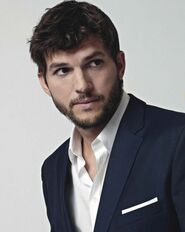 In March 2017 Motor City Wrestling returned and Greg made an appearance on commentary after it was announced earlier in the night that he had signed a full time contract with the company. He made his presence known early with a stare down with Rayne Young and helping out former owner Jacob Laymon from being blindsided with a chair shot from Kirsta Lewis, resulting in an assist for Laymon to get the victory. Following the show going off air Greg was attacked in the parking lot with a metal pipe, it was revealed to be Kirsta Lewis who attacked the Welshman.
At Mayhem #2 Greg would get his chance at justice when he would team alongside Jacob Laymon to take on former MCW Tag team Champions Kirsta Lewis and Rayne Young. Greg and Laymon would pick up the win. Greg would then take on Rayne Young in a singles match. As Greg got himself injured during the match with Young he would find himself sidelined for a few months.
Greg returned at Mayhem #9 and told the people in attendance that he was back and would be competing full time for the company once again. His first match since his return would be at the PPV Deliverance where he would be taking on SCW alumni Lucas Knight.
The match didn't go as planned for Greg as it was Lucas Knight who came out with the victory after a hard fought battle in the ring.
At Mayhem #10 Greg would be placed into a tag team match against new MCW talent The Sugay Sisters and Davey Havoc & Rocky O' Reilly. His tag team partner would be former ULW Superstar and Greg's protege Clay Colton, who was also making his MCW in ring debut.
At Mayhem #10 it was Clay Colton who picked up the victory for Greg and himself in the tag team match when one of the Sugay sisters was hit with the Midas Touch. Later in the night Greg bumped into Rayne Young and for the first time in their careers they would team along side each other in the up and coming MCW Tag Team tournament.
Following injuries Greg would walk away from being an active competitor in the wrestling business.
Underground Championship Wrestling (2018-)
In July 2018 it was announced that Greg Venom would become the general manager for the reformed UCWF. He would be running things on the Adrenaline show for Xander Force the son of former owner Farris Force. It would be the same position his brother held in the company in 2005. UCWF had been rebranded Underground Championship Wrestling.
The Mind of Greg Venom Blog
Following Greg Venom's retirement he decided to work in the industry as a Blogger for various promotions.The Mind of Greg Venom is a Blog for ULW where Greg writes blogs giving opinions of wrestlers, storylines and everything ULW. His first Blog was posted in October 2014
Four Blogs were posted online during ULW's tenure
Title / Honours History
Championships
British Wrestling Federation
BWF Tag Team Champion
BWF Television Champion
BWF British Champion
Wrestling Headquarters Haven
WHH Tag Team Champion x3 (As BROS with Wrestler Ian)
WHH Intercontental Champion
Five Star Wrestling
FSW Atlantic Champion x3
FSW Tag Team Champion (With Renegade)
Ultimate Championship Wrestling
Motor City Wrestling
MCW Tag Team Champion (As BROS With Doctor Ian)
MCW Whitecloud Tag Team Champion (As BROS with Doctor Ian)
MCW Bruitality Champion
Simcoe County Championship Wrestling
Tournament Rankings
UCW Goldrush II Finalist
Motor City Wrestling Challenge Tournament Semi Finalist

Hall Of Fame Placings
WHH Hall Of Fame Class of 1998
FSW Hall Of Fame Class of 2002
UCW Hall of Fame 2011
OfficialTeams
BROS (With Doctor Ian)
The Rat Pack (With Doctor Ian, Renegade)
The Red & Black (With Doctor Ian, Tommy DeWitt, Johnny DeWitt, Tommy Rolls, Ashley Underwood,Sarah Knight)
Young Taffs (With Karl Thomas)
The Syndicate (With Doctor Ian, Sophie O' Brian, Mark O' Brian)
Entrance Music
Youth Gone Wild by Skid Row (1993, 2011 in BWF)
Gold Against The Soul by Manic Street Preachers (1994-1998)
When Will I Be Famous by Bros (1995-1998)(as member of BROS)
Should I Stay or Should I Go by The Clash (1998 - 2001)
I wanna Be Sedated by The Ramones (2001-2006)
Remember The Name by Fort Minor (2006- 2007)
Poison By Alice Cooper (2007-2008)
Everybody's Screaming by Lost Prophets (2008-2010) ( As member of BROS)
Breathe by The Prodigy (2008-2010)
TNT by AC/DC (2010–2012) (As Member of BROS)
One Night Only by Salivia (2010-2015) (As a member of BROS)
Just Another Psycho By Mötley Crüe (2010–2017)
Working Class Hero By Manic Street Preachers (2017-)
"Your Sexy Beast" by Kushinator (2015-) (As a member of BROS)
Move Set
Finisher: The Next Strain
Description: Asai MoonSault into DDT
Second Finisher: The New Strain
Description: Asai Moonsault into DDT from the top turnbuckle
Third Finisher: Fatal Poison
Description: Back Cracker
Trade Mark Moves:
Poison Lock Drop
Description: Full Nelson hold then jumps on shoulders before getting opponent in a victory role.
Venom Dive
Description: Splash from top-rope with 180 degree spin

General Moves
DDT
Body Scissors
Russian Leg Sweep
Inverted DDT
Head Butt, Top-rope
Lou Thesz Press
Victory Roll
Wrist- lock
Various Chops and Punches
Lion salt
School Boy pinning combination
Drop Kick
Forearm Smash
High Risk
Springboard Plancha
Assai Moon Sault
Corkscrew Moon Sault:
Triple Jump Moon Sault
Top-Rope Corkscrew Plancha
Basic Top Rope Moonsault
Bulldog from the top rope
Top Rope Axe Handle Smash
Top Rope Leg Drop
Whisper In The Wind
Submission
Figure Four Leg lock
Boston Crab
Abdominal Stretch
Sharpshooter
Sleeper Hold
Choke hold (when heel)
==Notable Matches
==
GregKind Vs Saltire (FSW Hostile Takeover)
GregKind Vs Mavis (FSW Hostile Takeover)
GregKind Vs Malik O Hare (FSW Hostile Takeover)
GregKind Vs Bulmar (FSW Hostile Takeover)
Greg Venom Vs Miss Perfect (UCWF Bloodbath)
Greg Venom Vs Dax Violent (UCW Obbsession # 1 Contenders Match For UCW World Heavyweight Championship)
Greg Venom Vs Alexander Fayt (UCW Monday Night Mayhem)
Greg Venom & Taylor Monroe Vs Doctor Ian & Nina Estra (UCW Monday Night Mayhem)
Greg Venom Vs Doctor Ian (UCW Havoc Hell In A Cell UCW World Heavyweight Championship)
Greg Venom Vs "The Saint" Patrick McCarthy (UCW Goldrush II Final)
Greg Venom Vs " The Saint" Patrick McCarthy (UCW Redemption UCW World Heavyweight Championship)
Greg Venom Vs Doctor Ian II (UCW Obsession UCW World Heavyweight Championship)
Greg Venom Vs "The Saint" Patrick McCarthy Vs Ian S Garner Vs Damien Kahn (UCW Collison Course, UCW Intercontinental Championship)
Greg Venom Vs Damien Kahn (UCW Revolution)
Greg Venom Vs Damien Kahn (UCW Civil War Prison Yard Match)
BROS Vs Kaplan James & Seth Cage Vs Luke Tanner & "The Excellent One" Christopher Jacobs (MCW Purgatory MCW Tag Team Championship Match)
Greg Venom Vs Annie Alvarez (MCW Dedication, Inferno Match for MCW Brutality Championship)
Greg Venom Vs Samuel Hessingstock (SCCW Monday Night Aggression)
Greg Venom Vs Paul Cain (SCCW Monday Night Aggression)
Greg Venom Vs Kirsta Lewis (SCCW Monday Night Aggression SCCW All Barrie Championship)
Greg Venom & Myke Adams & Patrick McCarthy Vs Paul Cain & Galactix & Kirsta Lewis (SCCW Monday Night Aggression)
Greg Venom Vs Aaron Blaize (SCCW War Games SCCW All Barrie Championship)
Greg Venom Vs Glory Braddock (MCW Mayhem #1)
Greg Venom Vs Sophie O' Brian (MCW Mayhem #3 MCW World Championship Steel Cage Match)
Greg Venom Vs Rayne Young (MCW Deliverance 2012 Street Fight)
Outside The Ring
Personal life
No other family is known in Greg Venom's life other than his twin brother and fellow Wrestler Doctor Ian. It has been said that best friend Rengade is like a brother to him in many promos although they are not blood related.
Greg dated fellow wresting student Taylor Monroe as well as her sister Kelly, He admitted to his best friend Renegade that he dumped Kelly so he was able to get with Taylor.
Greg and Kelly, despite going through a messy break up remained good friends, she is still a major part of his life today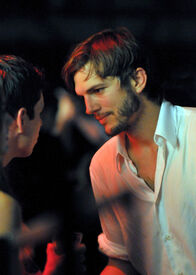 In June 2014 Greg announced Via his twitter that he had to retire from the sport after talking to his doctor's.
Since his retirement last year Greg has been to many conventions to meet fans, including Wrestling Conventions and Comic Cons. His latest appearance was last November at Cardiff Comic Con. Where he appeared with his brother Doctor Ian.
In February 2015 Greg had declared himself to only be semi retired after accepting a challenge from Asylum wrestler Johnny Violence. Greg is still waiting for Violence to find a venue for so Greg can take great enjoyment in destorying the cocky asshole. The pair have since reconciled and become friends.
Following the closure of ULW in January 2016 Greg felt that he needed time away from the wrestling business and moved to Memphis TN while he planned his next move.
Community content is available under
CC-BY-SA
unless otherwise noted.