Jurassic World: Dominion Dominates Fandom Wikis - The Loop
Play Sound
Elite Answers Wrestling (EAW) is an American integrated media and entertainment company that primarily is known for professional wrestling. It has branched out into other fields, including film, music, and various other business ventures.
As in other professional wrestling promotions, EAW shows are not legitimate contests, but purely entertainment-based, featuring storyline-driven, scripted, and choreographed matches, though wrestlers are professionals and require a great host of athleticism to perform moves and often includes moves that can put performers at risk of injury if not performed correctly.
EAW was initially considered the second largest wrestling promotion in the United States behind the Answers Wrestling Federation (AWF). Since mid-2007, EAW has since overtaken the now-defunct AWF as number one through its international partnerships, expanded visibility, and establishing its online streaming service in 2016.
EAW features three brands: Dynasty, Showdown, and Voltage, alongside brand-exclusive and inter-branded marquee events.
Company history
The Rise of EAW
Elite Answers Wrestling was created in June of 2007 by CM Banks, as well as Mak and Evan, gaining a cult-like following. Following the demise of the parent company, Answers Wrestling Federation, EAW regained its independence in December 2007 after drawing the highest ratings in the sports titan company as the #1 brand. Backed by a conglomerate of wealthy billionaires, EAW has been given the freedom and financial independence from day one to put on as scintillating a product as they can, mixing heavy drama with dizzying displays of athleticism and an unparalleled sports element found in very few wrestling promotions.
EAW holds three active weekly shows, including the flagship show 'Saturday Night Showdown' that stands as the longest weekly episodic show in major wrestling history. Along with it comes the critically heralded 'Friday Night Dynasty', as well as the award-winning show brimming with young talent 'Sunday Night Voltage'. EAW hosts monthly marquee events, hosted on television as well as provided on the EAW Network which has garnered close to 30 million subscribers worldwide.
EAW over the years made an effort to expand its market as well as crush the competition around it. From its inception in 2007 EAW started in the North-Eastern region of the United States, with its headquarters located in New Jersey. EAW quickly expanded upon regaining its independence from AWF. In 2008 the critically and commercially successful major event, 'Pain for Pride 1' took EAW to new heights, making it a national phenomenon. By Pain for Pride 2 EAW became solidified as the number 1 company in the United States, and by Pain for Pride 3 in 2010 EAW marked its territory as a global force.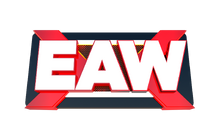 Currently EAW is responsible for the rejuvenation of combat sports, creating the biggest box office attraction in pro wrestling, boxing or MMA since the 1980s. It is now a worldwide phenomenon, responsible for selling out seats relatively easily in the United States and putting on a sellout world tour in the year of 2015.
In April of 2018, EAW purchased a majority stake in REVOLT! Pro Combat. In the deal, EAW acquires all of REVOLT's assets and likenesses. The transaction stipulates that all wrestlers with REVOLT! Pro Combat contracts will now be under EAW contracts. The purchase strengthens EAW's stranglehold on the wrestling industry, once again asserting itself as a global wrestling giant and expanding upon its empire by ensuring an even brighter future looming on the horizons of tomorrow.
EAW is now a monopoly in professional wrestling, with a widespread reputation of being "major league pro wrestling". It is the promotion of the third-largest sport in the United States behind the NFL and the NBA and has catapulted wrestling into being one of the most-watched sports in the world. In 2016 EAW enjoyed its highest year of revenue, drawing a net of over $2 billion in revenue due to its television contract, sponsorships, live attendance, merchandise and the success of the EAW Network.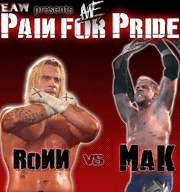 Feud with ACW
Shortly after EAW reemerged word spread quickly, and the competition, as well as the controversy with other companies, arose. The ACW Chairman at the time would wage war against EAW making claims such as "EAW won't last to February when I'm done with it". Things got heated as both companies shared back and forth insults but shortly the tension died down for a while. Problems picked back up when a month later ACW signed 2 of EAW's young rising stars at the time, HBKF and RRS, as well as the CEO at the time, Masters.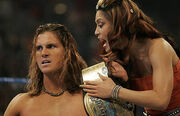 Masters eventually quit ACW while RRS and HBKF stayed under contract but never showed up.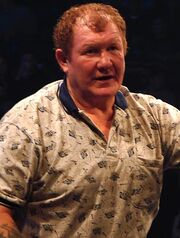 ACW and EAW would constantly trade jabs in many ways such as shows. MaK once reached a verbal agreement with ACW to join the company amid the controversy only to back out and stay in EAW, making tensions worse. The feud reached new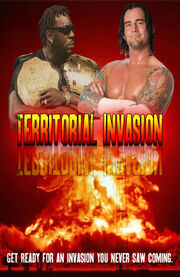 heights when "King" Kjors, one of the biggest free agents at the time was in the midst of a bidding war between the two companies where he leveraged himself into guaranteed world title shots. he used both ACW and EAW to get World Titles. ACW offered Kjors a World Title as well as other incentives and in return, King Kjors burnt the EAW World Title live on an ACW weekly show. ACW would make plenty of remarks towards EAW in their shows and parody EAW members in shows attacking and making fun of them, they would also end up having an "AWF One Night Stand" FPV where they parodied old AWF and current EAW members such as Mr. DEDEDE, Ronn, and many more. Eventually, after many months of feuding things cooled down as ACW's time as a company winded down. ACW officially closed its doors and EAW purchased the company in 2009 signing several of its talents and implementing an invasion storyline for the Territorial Invasion show.
List of active and upcoming events
The following is a list of the current, active FPV and Supershow events scheduled by EAW.
| Date | Event | Venue | City |
| --- | --- | --- | --- |
| July 31, 2021 | Midsummer Massacre | Curtis Culwell Center | Garland, Texas |
| August 7, 2021 | Operation: Doomsday | Tropicana Field | St. Petersburg, Florida |
| August 14, 2021 | Bloodsport | NOW Arena | Hoffman Estates, Illinois |
| September 19, 2021 | Territorial Invasion | Tiger Stadium | Baton Rouge, Louisiana |
| September 25, 2021 | Clash of Kingdoms II: Shores of Gold | Jaber Al-Ahmad International Stadium | Kuwait City, Kuwait |
| October 23, 2021 | House of Glass | Wells Fargo Stadium | Philadelphia, Pennysylvania |
| October 30, 2021 | Wicked Games | Barclays Center | New York City, New York |
| November 6, 2021 | Reasonable Doubt | Prudential Center | Newark, New Jersey |
| December 12-13, 2021 | Road to Redemption | Lucas Oil Stadium | Indianapolis, Indiana |
| December 19, 2021 | EAW Presents: An Aussie Summer Christmas Spectacular | Qudos Bank Arena | Sydney, Australia |
| February 5-6, 2022 | King of Elite | NRG Park | Houston, Texas |
| March 5, 2022 | Shock Value | The Dome at America's Center | St. Louis, Missouri |
| March 12, 2022 | Dia Del Diablo | Alamodome | San Antonio, Texas |
| March 19, 2022 | Reckless Wiring | Chesapeake Energy Arena | Oklahoma City, Oklahoma |
| April 30-May 1, 2022 | Grand Rampage | T Mobile Park | Seattle, Washington |
| May 21, 2022 | Battle of Egypt III: Alexandria Falls | Borg El Arab Stadium | Alexandria, Egypt |
| June 24-26, 2022 | Pain For Pride 15 | Allegiant Stadium | Las Vegas, Nevada |
Company shows and brands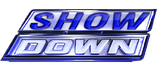 Showdown (2008–present)

When EAW reopened its doors in late 2007 as a solo entity, Showdown was the first brand created and has since been known as EAW's "flagship brand." The show was initially intended to be named "Anarchy," one of many names that was thrown around at the time alongside EAW's original brand name from 2007, "Mayhem." However, the company settled on "Showdown" after creative dispute regarding the aforementioned names. Showdown held its first show on January 19, 2008, showcasing many eventual Hall of Famers and legends. The show was met with critical acclaim and continued to push the envelope with feuds and star making stories, eventually opening up the door for further expansion.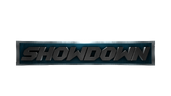 Showdown has since given birth to some of EAW's biggest stars and served as the home of many. Showdown has four brand-exclusive FPV's that happen within each calendar year: Midsummer Massacre, Reasonable Doubt, Under Siege, and Odyssey. EAW Showdown has had over 20 writers during its long, successful history with the most current one being Minerva.

Dynasty (2008–present)



Upon EAW's reintroduction, the company had only planned for there to be one brand, Showdown. As the company rapidly expanded in such a short period of time by way of fanfare and demand, combined with the vast amount of wrestlers that would end up being signed, it became virtually impossible for EAW to house everything through one show. Looking for a way to manage EAW's rapid growth, HRDO brought the idea of expansion to Ronn's attention. He proposed a new brand named "Dynasty." After much deliberation and negotiation, Ronn would greenlight the introduction of a second show. Dynasty had its first show on January 26, 2008 featuring a tournament for what would be EAW's second world title, the World Heavyweight Championship.


As the decade has gone by, Dynasty has remained a strong presence in EAW having played host to some of its most memorable moments in history as well as being neck and neck with Showdown and Voltage for the spot as the top brand. Dynasty has four brand-exclusive FPV's: Operation: Doomsday, House of Glass, Reckless Wiring and Gateway to Glory. EAW Dynasty has had around 20 writers during it's long, successful history with the most current one being Jake Smith.
Voltage (2011–2012, 2014–present)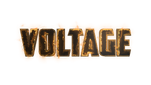 With EAW continuing to grow as years passed, by late 2010, it became clear that there was a need for a third brand. It did not take long before rumors began swirling backstage about the possibility of one becoming a reality. On New Year's Day 2011, vignettes and commercials began airing throughout EAW shows promoting a new show named "Voltage" as EAW's official third brand. Two weeks later on January 14th, 2011, the Voltage brand hosted its first show. Voltage became a brand where emerging talent could have a platform to truly breakout and where veterans could reinvent themselves and revamp their careers. Voltage became host to EAW's third world title, the Answers World Championship.
By June 2012, after one and a half years of operations on Voltage, EAW had declined in roster size, though still the number one company in the industry. At the time, it was within EAW's best interests to downsize in order to compensate for the reduced number of talent. As a result, Voltage closed its doors and retired the championship that the brand hosted at the time, the EAW World Championship, alongside it. Two years later, EAW had reached a new boom period, growing and expanding to heights never before seen in the industry. The company recovered in roster size to the point where it was once again unable to maintain its talent with just two shows, thus Voltage was revived. On July 5th, 2014, Voltage returned for the first time in over two years and was included in the 2014 EAW Draft. A month later at the Midsummer Massacre FPV, the first EAW Champion in two years was crowned. Since then, Voltage has continued to run successfully for over six consecutive years.
Though it has been youngest EAW brand for most of its tenure, Voltage has had several moments where it has served as the hottest brand in the whole company. Recently, Voltage has slowly built itself up to be considered the most "hardcore" of all three EAW brands by highlighting talents of some of the most blood thirsty members of the EAW locker room in matches such as the infamous "Barbed Wire Massacre." Its fanbase is particularly fond of the Free-Per-View event Bloodsport where each match has a violent, extreme, and hardcore themed stipulation, such as "Fans Bring the Weapons," "Sadistic Maddness," and "Thumbtacks and Glass." Voltage has four brand-exclusive FPV's: Bloodsport, Wicked Games, Shock Value, and Fighting Spirit. EAW Voltage has had eleven writers during it's long, successful history with the most current one being Kassidy Heart.
Empire (2016-2019)
EAW's Women's division entered a period of never before seen prosperity beginning in 2015 and extending into 2016, with the creations of the Empress of Elite and Empire Cup accolades, the introduction of the Specialists Championship, and the premiere True Vixens. As such, they continued to be provided with more platforms to elevate their public profile. Introduced in 2016, EAW Empire was created with the intention of giving the female competitors in EAW their own niche to shine. During its tenure, the show served as a companion to EAW's three other brands, Voltage, Showdown,and Dynasty. As the brand continued to grow, the majority of the women in EAW became Empire exclusive elitists.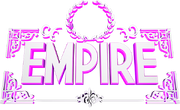 During its tenure, Empire played host to many new concepts introduced to EAW for the purpose of elevating the women's division and putting them on an even playing field as the men. Empire played host to Empress of Elite tournament; The Vixen's Cup, which was later renamed to the Empire Cup and once again renamed to the Iconic Cup to honor late member Brody Sparks; the Women's Grand Rampage; and the Specialists Chamber. The brand served as the introduction to female-exclusive titles such as the Specialists Championship as well as the now-defunct Empire Tag Team Championships and Unified Women's World Championship.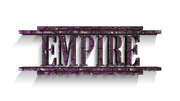 During a social media rant by EAW's chairman Mr. DEDEDE about women's wrestling, he began to air out his grievances with Fox's chairman and CEO, Lachlan Murdoch due to their promotion of the show as well as money issues. DEDEDE would cancel the conference calls he had scheduled with the network. Negotiations between the two turned soured and he began leaking texts conversations between the two showing that the relationship had began to become irreparable. Murdoch went to the media calling DEDEDE a "miserable insufferable c*nt" in a scathing rant. After several back and forth in various forms of media, DEDEDE gave the network 15 minutes to comply before he decided to "do something really irrational". After 15 minutes passed with no word from Murdoch or the network, it was announced on EAW's official twitter that effective Season 13, immediately following Pain for Pride, EAW was opting out of it's contract with Fox and ending the Empire brand. Later that night during the airing of Empire, Empire's General Manager, Kendra Shamez received a phone call where she was given the news for the first time. This news sent shockwaves throughout the wrestling world as people speculated and buzzed for weeks wondering if this was real or a hoax. The following week, DEDEDE's niece, Veena Adams came out and cut a promo doubling down on the announcement.
Turbo (2009–2013, 2016)

Turbo was introduced in 2009, presented as a show different from the brands Dynasty and Showdown. While it featured many talents from the main roster on a weekly basis, it was never considered EAW's third official brand. In its original inception Turbo served as a starting point of new-comers in EAW, allowing them to face both experienced and inexperienced extremists and understand what it is like to be a competitor in EAW. On top of that, it gave main roster talents the opportunity to hone their crafts and continue furthering their stories and feuds with other elitists. Many main roster championship changes occurred during Turbos' time. 
Depending on the volume of newcomers signed to EAW at the time as well as the competence of backstage management, Turbo's activity dwindled from time to time as there would be weeks where shows didn't happen but for the most part, it served its purpose. As it continued to evolve, Turbo became more geared towards being a developmental brand as a system was implemented for new performers to display a certain amount of capability before being able to be called up onto a main roster brand.
As time passed, Turbos purpose began to get distorted and there became a need for a new developmental brand with a slightly adjusted system, thus NEO was born in 2013.
After high demand, Turbo had a brief return in 2016 as EAW's primary developmental territory and it eventually closed up shop.
NEO (2013–2014, 2017)
In 2013, Turbo was rebranded as NEO. The developmental brand would continue to feature extremists who were not recognized as being on the active roster. However, there would be the "Young Lions Cup" to be fought over. Competitors for the Young Lions Cup could not be from the main brands, keeping the accomplishment exclusively for the rookies. Eventually, there would be a "Young Lions Tag Cup" for tag teams to compete over and a tournament was held for the eventual winners. Extremists and rookies alike could compete for the cups. Soon, the NEO brand would be scrapped for the return of former EAW brand, Voltage, as rookies would be placed in try-out matches for each brand.
In July 2017, it was announced NEO would return to the EAW weekly line-up, resuming its position as a developmental brand while also having stars from the main roster. Before the end of 2017, NEO announced it would be closing its doors once again, however, the company decided that it would keep its developmental territory and announced that it would be aired exclusively on the EAW Network.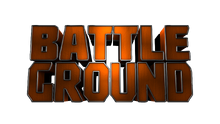 Battleground (2015-2016, 2018)
Battleground originally started as a concept for another brand in the second incarnation of the Answers Wrestling Federation in 2014 by James Shields. However, It was brought over to EAW in July 2015 instead. It closed in 2016.
In September 2018, during the Territorial Invasion free-per-view, it was announced that Battleground would be making a return but this time as more of a developmental brand for new and upcoming talent as well as open challenges for competitors from any of the main brands. It held its first return show on October 1st. By December, Battleground once again closed its doors due to lack of competent management, evenly distributing the members of its roster to the four main brands. It held its farewell show on December 10, 2018 with the special event Wildcard, where Myles defeated Xander Payne in the headlining match.
Championships and accomplishments
Championship
Current champion(s)
Date won
Event
Previous champion(s)
Dynasty
EAW World Heavyweight Championship
Andre Walker
June 26, 2022
Pain for Pride XV
The Visual Prophet
EAW Interwire Championship
Andre Walker
September 28, 2021
Clash of Kingdoms II: Shores of Gold
Bronson Daniels
Showdown
EAW Answers World Championship
Impact
June 25, 2022
Pain for Pride XV
TLA
EAW Hardcore Championship
Charlie Marr
March 12, 2022
Dia Del Diablo
Limmy Monaghan
Voltage
EAW World Championship
Minerva
June 24, 2022
Pain for Pride XV
Myles
EAW National Elite Championship
Donovan Duke
February 6, 2022
King of Elite
Minerva
Interbranded
EAW Universal Women's Championship
Andrea Valentine
February 5, 2022
King of Elite
Ms. Extreme
EAW New Breed Championship
Alex Myers
May 21, 2022
Battle of Egypt III: Alexandria Falls
Jon Kelton
EAW Unified Tag Team Championship
Off-Brand Amphetamines

(Kirk Redwood & Solomon Stane)

May 21, 2022
Battle of Egypt III: Alexandria Falls
The Haircare Kings

(Chris Elite & Jake Smith)

EAW Specialists Championship
Serenity Valdez
June 26, 2022
Pain for Pride XV
Ximena Velasquez
See Also: REVOLT! Pro Combat Championships
Other active accomplishments
See Also: EAW Triple Crown Championship
See Also: EAW Grand Slam Championship
See Also: EAW Hall of Fame
See Also: EAW Awards
Defunct Championships
In its near four year history, EAW has operated twelve different championships. Some of which has since become defunct, or retired. These retired championships include arguably the most storied of the defunct titles, the Hardcore Championship, which was originally retired in 2008 but was brought back for a brief amount of time in mid-2009 before ultimately becoming officially retired as noted on the EAW website's Title History page. Other retired championships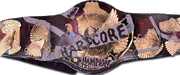 include the Undisputed Hardcore Championship, which was used as a World Championship in EAW for the time between August 2008 and May 2009. Other notable defunct championships include the EAW Tag Team Championships, and the World Tag Team Championships, which were unified after RoViper won each pair of tag titles. At the EAW Draft Show, the EAW Pure Championship was retired when StarrStan retired as the champion. The EAW Hardcore Championship was resurrected in its place. At Road to Redemption, the EAW Vixens Championship would join the list of defunct championships, as the championship would be replaced by the EAW Women's Championship.
 

  Championships
EAW Answers World Championship · EAW Interwire Championship
EAW World Heavyweight Championship · EAW Pure Championship
EAW World Championship · EAW National Elite Championship
Interbranded
EAW Universal Women's Championship · EAW New Breed Championship · EAW Unified Tag Team Championships · EAW Specialists Championship
Inactive
EAW Hall of Fame Championship · EAW Openweight Championship · EAW Vixens Championship