Bronson Daniels

Bronson Daniels as Interwire Champion in May 2021
Birth name
Bronson Jackson Danielson
Born
January 28, 1990 (age 31)
Cocoa Beach, Florida
Resides
Brooklyn, New York
Professional wrestling career
Ring name(s)
Bronson Daniels
Billed height
6 ft 0 in
Billed weight
210 lbs
Billed from
Brooklyn, New York
Trained by
Self-Trained
Debut
April 20th, 2015
Bronson Jackson Danielson (born January 28, 1990), is an American professional wrestler currently signed to Elite Answers Wrestling where he competes on the Showdown brand under the ring name Bronson Daniels. He is the current Interwire Champion and a former New Breed Champion.
Early Life
Bronson Jackson Danielson was born on January 28, 1990, in Cocoa Beach, Florida. He lived with his parents in a small and miserable house. His father would abandon him when he was six, and his mother would work a stripper job, and would most of the time not take care of Bronson. He would later run away and move in with his uncle, John Danielson at age nine. Two years later, his uncle would get murdered by a gang of teens in front of Bronson's eyes. His uncle would have a stash of marijuana in his bag, and when Bronson got home he learned how to smoke it, which is what got him into weed. He also didn't graduate any school, dropping out in fifth grade.
Professional Wrestling Career
Mixed Martial Arts Career (2008-2015)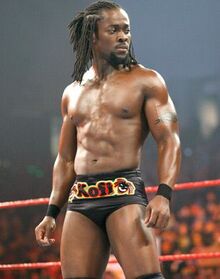 After getting in multiple fights in his teenhood, Bronson would train himself for an MMA career when he turned 18 and would end up getting signed by a mediocre in popularity federation. He would win his first three fights, with the first one being on June 21, 2008, but would lose his fourth over one year later on November 14, 2009. He didn't find much success, as he didn't win any championships and only got 2 awards, one being Fight of the Night and the other being a Submission of the Night award. Bronson would lose his last fight on February 16, 2015. He had a record of 8 wins and 3 losses.
Independent Circuit (2015-2020)
Bronson Daniels would make his wrestling debut in an indie federation on April 20, 2015. He would be successful in his debut and win that match. He would wrestle in multiple indie companies, but wouldn't win any championships and not be a very high profile wrestler.
Elite Answers Wrestling (2020-present)
Early Showdown Days (April 2020-June 2020)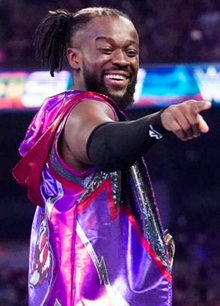 After wrestling in small companies for five years, Bronson would get signed to Elite Answers Wrestling and would wrestle on the brand Showdown. He would debut against Lucas Johnson, Jordan Payne, and Dray Fontana in a Fatal 4-Way match. Lucas Johnson would pick up the win by pinning Jordan Payne when Bronson and Dray were down at ringside. The next week he would team up with Dray Fontana on Dynasty against Lisa Wren and Kasey Kaos, and would once again lose, with Dray taking the pinfall. Bronson would get his first win the next week when he faced Dray Fontana on Showdown. He would get more wins against other people like Lucas Johnson, Shaker Jones and MITSUBACHI on Showdown. In April, he was announced to be in the Grand Rampage 40-Man match. He would enter at number 32, eliminating Osamu Arcichida and later getting eliminated by Ahren Fournier. Bronson would lose to Minerva and Xander Payne over the next couple of weeks on Showdown, matches which Bronson calls "career-changing". He would also pick up a win against MITSUBACHI and two other people in a Fatal 4-Way. He would face Dray Fontana and MITSUBACHI in a Triple Threat match for a Special Opportunity at Odyssey. Bronson would win that match, with the opportunity being later revealed as a New Breed Championship shot against the champion at the time Jalyn Garcia, Andre Walker and Shawn Sturgis. Bronson would also suffer an ankle injury which would cause him to be out of action until Pain For Pride.
EAW New Breed Champion (June 2020-September 2020)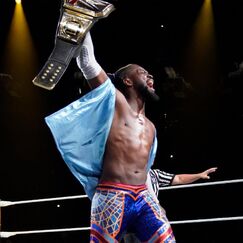 At the greatest show of them all, Bronson would come out on a weed throne, having his theme song performed to the ring by Travis Scott, Swae Lee, and Chief Keef. Bronson would win the New Breed Championship with a "Last Smoke But Cooler" on Shawn Sturgis. He got drafted to Showdown alongside with his tag partner Jake Smith and he would have two matches one week later at the Draft, winning one of them against Jesse Barlow and his tag-team partner alongside with Jake Smith and losing a Champion's Showcase match against Sarah Price, Xander Payne, and the winner of the match Sienna Jade right after. Bronson would lose to Alexis Chambers on Showdown, but would later retain his New Breed Championship against her at Midsummer Massacre. Bronson also faced her partner, Dr. Bethany Blue, in a losing effort. Bronson would later retain his New Breed Title against SEBAS on a Dynasty episode and would lose the New Breed Championship to Andre Walker at Territorial Invasion in a Triple Threat which also involved SEBAS.
First Interwire Championship chase (September 2020-November 2020)
After losing the New Breed Championship, Bronson made one thing clear and it's that he's chasing the Interwire Championship. While leading up to the Grand Prix, Jake Smith would try to make Bronson Daniels quit weed but they would get eliminated out of it in the first round against Drake King and Darcy May Morgan. The next week, he would face Jack Ripley, and if Bronson was to win he would get added to a match for an Interwire Title shot. Bronson Daniels would be successful in that match. Jack Ripley would get injured right before Reasonable Doubt which left the match a triple threat between him, SKA and James Ranger, but Bronson would be unsuccessful as James Ranger would steal the win from him.
Challenging for the Answers World Championship (November 2020-February 2021)
After Reasonable Doubt, Bronson would be granted a shot at the Extreme Elimination Chamber match if he would defeat SKA in a qualifier. Bronson would end up drawing with SKA, qualifying them both for the Chamber match. In the end, Bronson's about at Road To Redemption would be Lucas Johnson, Jon Kelton, Andrea Valentine, Jack Ripley and the Answers World Champion Jamie O'Hara. Starting off first with the champion, Bronson would put on a clinic, eliminating former EAW World Champion Andrea Valentine with an outside assist from Harlow Reichert. Bronson lasted until the final three with the combo of Jack Ripley's and Jamie O'Hara's finishers eliminating him. Bronson would manage to kick out right after the three, but it was for nothing as he was still eliminated. Bronson would next face TLA at EAW's "A Sweet Swedish-Saudi Christmas Miracle!" but would end up losing after a good performance. On the first Showdown of 2021, Bronson interrupted the new Answers World Champion's celebration, and right after Bronson so would fellow Showdown elitist Jon Kelton. Jack Ripley vowed to defend against both of them, but Alissa Brady would shut that down and instead set up a contendership match, with the winner facing Jack at King of Elite. Later on in the night, Jon and Bronson would team up against Jack Ripley and the Interwire Champion Justin Windgate, Bronson's team would get the win but by count-out. The next week, Bronson Daniels would manage to defeat Jon Kelton, earning himself his second Answers World Title opportunity. Two weeks later, Bronson and Jack Ripley opened the show by signing the contract to their World Title match and later in the night would be forced to team up against Chained Fury's Ronan Malosi and Ryan Wilson, in which the team of the challenger and the champion would be successful, with Bronson pinning Ryan Wilson. During their celebration, Jack Ripley would attempt to hit a Superkick on Bronson, but he would see it coming and duck under it. The next week, Bronson would face King of Elite finalist Kassidy Heart in Showdown's main event, but would lose that match due to passing out. At King of Elite, Bronson and Jack Ripley opened the first night with a Falls Count Anywhere match and would put on a classic. Bronson would bring the Answers World Champion to his limit, but would end up being on the losing end.
Second Interwire Championship chase (February 2021-April 2021)
The week after King of Elite, Bronson would go at insulting Showdown's new acquisition Kensingten Calhoun-Astor on her first appearance. This would bite him in the ass when later on in the night, he would lose his second Interwire Championship contendership match against past opponents Lucas Johnson, Jon Kelton, and the man who would win, Ronan Malosi, due to Kensingten interfering in the match. These two would keep having a few back-and-forths, with Bronson costing Kensingten a match against Candice Blair on Voltage. Two weeks after the contendership match, Bronson would face the at the time General Manager Ryan Wilson but it would end in quick fashion due to the combo of a distraction from Kensingten and a low blow by Ryan followed up by a roll-up. The week after, Kensingten would break Bronson's arm with her signature Kimura Lock, caushing him to miss Showdown's FPV Under Siege. He did make an appearance at the event though, as Bronson announced that he would return and face Kensingten Calhoun-Astor on the follow-up Showdown, match which would later be changed to a number one contendership match to the Interwire Championship. Bronson would go on to beat Kensingten clean, but the Interwire Champion at the time, Ronan Malosi, would attack him after the match. The week after, Bronson confronted Ronan, but the champion was hiding behind his girlfriend, Alissa Brady. In the same night, Bronson Daniels would also squash Ryan Matthews, further sending a message to the champion. The following week, Bronson would try to attack Ronan, but his knee would instead hit Alissa Brady, moment which gave Ronan enough time to drive off. Bronson knowing that Alissa would try playing a factor in the match, he hit Alissa with his finishing move "Savage Mode" on the hood of a car. In the main event of that night, two number one contenders would collide as Bronson faced Consuela Rose Ava. That match wouldn't see an end as the Answers World Champion Kassidy Heart would slap Consuela Rose Ava after Bronson sent Consuela flying to the outside with his signature "Chrome Heart Tags" move, causing a DQ. While Bronson was distracted with the fight going on, Ronan would sneak in and hit a Death-Ro on Bronson yet again. On the Showdown before Grand Rampage, Bronson would get a rematch against Ryan Wilson, and this time get the win after Ronan Malosi would try to cost Bronson the match. It wouldn't work out for Chained Fury as Bronson pushed Wilson into Ronan when he tried doing his finisher, and would then hit a Savage Mode on Ryan for the 3-count. This would cause tension between the two partners, and Bronson would take advantage of that as he hit Ronan with "Chrome Heart Tags" right after. He would raise the Interwire Championship in the air, before dropping it on the champion. Bronson is scheduled to face Ronan Malosi for the Interwire Championship at Grand Rampage.
EAW Interwire Champion (May 2021-present)
Other Media
He made his video game debut as a playable character in EAW 2K21.
Personal Life
Bronson is close friends with fellow elitist Jake Smith.
In Wrestling
.Finishing Moves

LeBronson Special (Spider Twist)
Bitch I Knocked Your Head Off (High Impact Swinging Back Elbow to the back of a kneeling opponent's head)
Savage Mode (Lifting Underhook Gutbuster)
Savage Mode 2 (Avalanche Lifting Underhook Gutbuster)

Signature Moves

Chrome Heart Tags (Spinning Roundhouse Kick)
Batman Punch (Superman Punch)
Night Night (Torture Rack/Fireman's Carry/Suplex Knee Strike)
Couple Goals (Double Wristlock Knee Strike)
High Five (Slap across the face with theatrics)
Flying Bronsons (Leaping Double Foot Stomp)
Back Plancha

Nicknames

"The Game Changer"
"Interwire Champion BITCH"
The Elite Player
The Legendary
"LeBronson"

Entrance Themes

"Runnin" by 21 Savage & Metro Boomin (October 2020-Current)
"Nightcrawler" by Travis Scott ft. Swae Lee & Chief Keef (April 2020-October 2020)
"R.I.P. SCREW" by Travis Scott ft. Swae Lee (March 2020-April 2020)
"Costa Rica" by Dreamville, Bas & JID ft. Various Artists (February 2020-March 2020)
Championships & Accomplishments
Elite Answers Wrestling