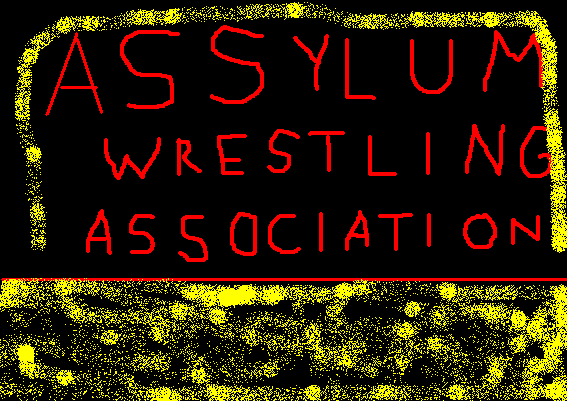 Assylum Wrestling Association is a hardcore wrestling promotion opened up by Matt Flame a wrestler himself. On April 15, 2010 he decided to make this league. He has currently signed 14 wrestlers including himself. We have monthly pay per views and three weekly house shows.
The Beginning of AWA!
On April 15, 2010, Matt Flame along with his buddy Kris Morgan opened up Assylum Wrestling Association. "We have got a quite a fanbase" says Matt Flame. Matt Flame & Kris Morgan are also wrestlers in the A.W.A. The top wrestlers are Alex Riley, and Cody Wolf. We also have three championship titles to compete for.
History of AWA!!!
AWA GLOBAL IS ADDED TO WEEKLY SHOWS
Championship Titles
| | | |
| --- | --- | --- |
| World Heavyweight Championship | Alex Riley | AWA Global |
| X-Treme Championship | Bailey York | AWA Exudus |
| World Tag-Team Championship | Matt Flame & Kevin Redneck | Blood, Sweat & Tears |
Key People
Chairman of the AWA: Jerry Rockwell
Vice Chairman: Cynthia McClancy
Superstar Management: Kenneth Piper
Superstar Management: Brian Davis
Interviewer: Samantha Lawrance
Interviewer: John Tinnith
Doctor: Jeff Nicholson
Doctor: Martin Snow
Doctor: Alan Marshall
____________________________________________________________________________________________________________
Stables & Tag-Teams
The Gatewolves: Zack Barrett & Cody Wolf
FlameSkull: Matt Flame & Kevin Redneck
___________________________________________________________________________________________________________