Nathan "Nate" Bishop Thomas (born August 23, 1984), better known by his ring name NBT, is an American professional wrestler currently signed with Global Wrestling Association. Thomas is also a former professional mixed martial artist and a one-time heavyweight champion. Outside of his professional wrestling and fighting careers, Thomas is an entrepreneur, owning several nightclubs while being a rapper and a record producer in the music industry.
Early life
Thomas was born in the Crenshaw district of South Central to James and Janice Washington (née Thomas). Thomas and his father have been the estranged father since Thomas was given birth. The paternal grandparents of Thomas are "Poppa" Jesse Washington and "Miss" Rosie Davis while his maternal grandparents are Nathaniel Thomas and Georgia Stevenson. Thomas was named after his paternal grandfather, Nathaniel, and chose to bear "Thomas" as his last name since becoming a teenager.
Raised as a wrestling fan, Thomas watched televised shows produced by ECW, WCW, and then known as WWF during his childhood. Thomas posted on his Twitter account that he idolized Ric Flair and Ted DiBiase as a child because "they had swag" before the popularity of the terminology even existed.[1] Thomas was also a big fan of Randy Savage, the D-Generation X, and the New World Order.
Thomas graduated from Crenshaw High School in 2002, where he played football with Brandon Mebane and Lee Webb, both of whom would go onto have careers in the National Football League, and Quincy Hanley, who is a hip hop artist known as Schoolboy Q. Thomas then attended San Diego State University, playing linebacker alongside Kirk Morrison and Jeff Shoate, until dropping out before his sophomore season because of multiple infractions during his tenure with the university's football team including an attempt to enter the 2004 NFL Draft a year prior to his eligibility.
Mixed martial arts career
Training (2005–2006)
After being kicked out of college, Thomas had been working remedial jobs such as working under the table at the docks in the Port of Los Angeles for only hundreds of dollars per few days a week while being a bouncer at various strip clubs throughout Los Angeles County. Meanwhile, Thomas had been living with his friends in Compton, California. At the suggestion of a few friends who had noted the popularity of mixed mixed martial arts, Thomas enlisted himself at the Punishment Training Center where he was trained in Huntington Beach, California by UFC Light Heavyweight Champion Tito Ortiz and renown boxing trainer Freddie Roach, who is known for eight-division world champion Manny Pacquiao and UFC Welterweight Champion Georges St-Pierre as part of his clientele.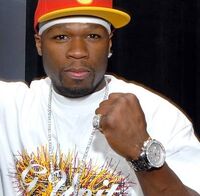 Evolution MMA (2006–2008)
Thomas began his MMA career in the Evolution MMA where he earned a submission loss during his professional debut against Randy Parker at Evolution MMA: Clark vs. Kellogg. In the fight, however, Thomas exhibited excellent boxing skills and take-down technique, utilizing this strategy to gain an impressive number of seven consecutive knockout victories thereafter. His first victory came against Javier Harris at Evolution MMA: Carter vs. Blackburn which the fight was dominated early on by Thomas, who eventually would knockout Harris with a right-handed haymaker within the initial sixty-seconds of the first round.
Thomas then signed a three-fight contract with Big Tyme Brawl Promotions which all of the contracted bouts aired under the Evolution MMA banner in 2007. The first fight came against Shawn Sauza at Evolution MMA: James vs. Brown, whom Thomas would knockout with a right-handed hook in the first round. The following bout at Evolution MMA: Keith vs. Jackson against Chris Valdez in the second of the three fights, Thomas gained a technical knockout victory after dominating Valdez with takedowns and vicious combinations in the second round. The final fight of the trio was against Philip Holmes at Evolution MMA: Craig vs. Sager in a heavily promoted bout as a playground rivalry with both men having grown up in the same neighborhood as children. And although the match was a deadlock throughout most of the fight, Thomas gained the victory with a counter hook in the second round.
After the agreement between Thomas and BTB Promotions had played out, so too was the expired contract of Thomas in Evolution MMA. Thomas, however, agreed to have one more match before leaving the promotion. Bobby Houser then issued a challenge to Thomas in which Houser claimed Thomas had been cheating and was an overvalued commodity in mixed martial arts. Houser would be knocked out by Thomas in the third round at Evolution MMA: Lewis vs. Johnson. This match was the final fight Thomas had in Evolution MMA as he had opted not to sign a contract extension with the company.
Extreme Cage Fighting League (2008–2010)
Just weeks after becoming a free agent, Thomas signed a two-year contract with Extreme Cage Fighting League in 2008. Thomas defeated J.B. Delgado at ECFL 4 with a vicious haymaker in the first round, which slow motion replay depicted Delgado's eyes rolling back into his head. Thomas then faced Lawrence Knight at ECFL 9, defeating him with a second-round knockout to become the number one contender to the company's top championship in the heavyweight division in the same process.
At ECFL 12, Thomas faced Randy Parker for the ECFL Heavyweight Championship in which it was the second time the two fought each other since Thomas' debut fight against Parker in 2006. The fight was heavily hyped, especially for Thomas considering none of his previous matches were highly promoted until the title match. The bout itself almost went the distance as Thomas flirted with having his first fight being decided by the judges. Thomas, however, would knockout Parker after what seemed like both fighters had hit each other. Thomas was not phased by Parker's right hook whereas Parker was hit with the a haymaker and fell to the canvas. After the match, Thomas and Parker shook hands in which Thomas stated in a post-fight interview that Parker "gave everything in that fight but I had no place else to go to after [the match]."
Following his victory against Parker for the ECFL Heavyweight Championship, Thomas amassed a string of successful title defenses through 2009. His first title defense came against Quincy Carver at ECFL 14 which Thomas won the bout with a first round knockout. Then months later at ECFL 17, Thomas defeated Frank Rossi in the second round with a left-handed jab in the second round after Thomas had been dominated in the first round by Rossi's wrestling technique. Thomas' third successful title defense came against Alejandro Henriquez at ECFL 20 which Thomas had Henriquez pinned onto the ground near the cage. After a slew of punches against a beaten Henriquez the fight was called as the referee awarded Thomas with a technical knockout. Toward the end of the year, Thomas defended the ECFL Heavyweight Championship against Takashi Kobayashi at ECFL 22 inside the Tokyo Dome in Japan. Thomas defeated the crowd favorite in the third round by making Kobayashi submit to a rear naked choke. This was the first decision via submission Thomas has earned in his professional career.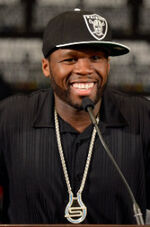 After the conclusion of ECFL 22, Thomas only had two months remaining on the original contract he had signed two years before. Therefore, Thomas had agreed to a ten-month extension only weeks later and chose to fight out the entire 2010 year. Soon, Thomas received a challenge from Randy Parker at ECFL 23, who declared the two fighters enter themselves into a championship rubber match for the ECFL Heavyweight title. The weeks leading up to the bout, both fighters expressed a mutual respect toward one another while the media declared the two as rivals. Then at ECFL 25, the two finally fought each other and went the distance, so much so the decision of the bout was given to the judges after the fight had met the time requirement of three five-minute rounds. Eventually, Thomas was given the unanimous decision to retain the ECFL Heavyweight Championship. In the aftermath of the fight, the bout was ultimately the most anticipated match in the history of ECFL. The third Thomas-Parker fight was named the Best Fight award and unveiled as the number one ranked fight throughout the history of the ECFL during the ECFL 50 event in April 2012.
Following the epic bout Thomas had against Parker, Thomas agreed to fight French-Canadian Pierre Sinclair in the challenger's hometown of Montreal at ECFL 28. The fight itself was contested during the summer in June where the fight went the distance and completed the allotted three five-minute rounds. Through the judges scorecards, the decision was awarded to Parker with a split decision, which had not gone well over the pro-Sinclair audience. During the interview, Thomas was showered with chorus of jeers and made disparaging remarks in return for the crowd's unsportsmanlike manner. Thomas did, however, gain support from Sinclair as the Frenchman stated that he "respects the hell out of [Thomas]" and that the ECFL Heavyweight Championship would "come to Canada" sooner or later.
After the fight against Sinclair, Thomas has signed a two-fight deal through the end of 2010 and chose not to sign an extension while whether or not retaining the ECFL Heavyweight Championship. The ensuing opponent for Thomas was Greg Faulkner, who had been the newly named number one contender during the same night Thomas fought Sinclair. Signed for a title bout at ECFL 30, just two months after his most recent title defense, the Thomas and Faulkner fight was heavily hyped considering the success of Thomas in the heavyweight division while Faulkner was a physical specimen coming out of college. As the two brawled during their match, both men seemed to be pushing the fight to the distance until midway through the final round when Thomas attempted to perform a left-handed jab. Thomas, however, had his jab-jab-hook combo anticipated by Faulkner, and was knocked out by a left hook. This was the first time Thomas had been knocked out in his professional career and only the second defeat since his debut fight in 2006. The fight also had marked the end of two streaks set by Thomas, as the first was the string of fourteen consecutive victories with the second ending the run of six-straight successful title defenses.
Wrestling career
Training and early career (2011–2012)
Thomas, who had been a fan of professional wrestling as a child, professed his thoughts about becoming a wrestler during a radio interview just days after supposedly choosing to retire from mixed martial arts. Thomas was later approached by Terence Jackson, who suggested to Thomas about putting his words into action. Thomas was then contacted by Benjamin Jameson, through the referral of Jackson, and soon enrolled himself to the Richards Wrestling Academy where Thomas was trained by Jameson and Frank Richards.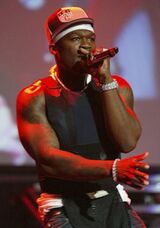 Global Wrestling Association (2012–present)
Thomas made his careerdebut in Global Wrestling Association as NBT, displaying his boisterous and arrogant personality, and quickly became one of the top contenders of the vacant GWA Championship. After gaining several victories on Shockwave while establishing himself to be a villain, NBT was placed in a four-way non-elimination match at the Genesis pay-per-view event against Ace Montgomery, Chase Andrews, and Slash to determine the inaugural titleholder of the GWA Championship, which NBT lost. In the ensuing months, NBT continued to become a frequent contender to the GWA Championship. At Full Throttle, NBT was booked to face Slash, with the winner earning a GWA Championship match at the following pay-per-view event. NBT defeated Slash, thus facing Montgomery in a title bout at Road to Glory but NBT would lose the match due to Montgomery's unsportsmanlike tactics including using the ring ropes for leverage during the clinching pin-fall after being struck on the head with the GWA World Championship belt. A month later at December 2 Remember, wrestled in another number one contenders match for the GWA World Championship, facing Chase Andrews but NBT would go onto losing the bout. In the meantime, NBT entered himself into a feud against Slash as the two bickered and battled each other on many episodes of Shockwave throughout 2012. Eventually, the bitter rivalry made NBT focus more of his attention upon Slash than other opponents and vice versa. This was evident when NBT caused Slash to lose a title match against Montgomery at December to Remember while Slash had cost NBT the chance to become the number one contender of the GWA World Championship during a Beat the Clock match on Shockwave. The two men then agreed to wrestle each other at Inception but, unfortunately, both guys had fought to a draw after being counted out. Leading to a brawl a week later on Shockwave in which Slash challenged NBT to a steel cage match at Chaos in a Cage, NBT agreed the bout on the ensuing episode of Shockwave on the condition of the winner being named the number one contender for the GWA World Championship. NBT, however, lost the bout against Slash at the pay-per-view event just weeks later.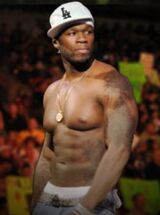 NBT's focus continued to remain on obtaining the GWA World Championship. During this time, NBT became more arrogant and heavily berated his opponents with racial slurs on his Twitter account. On the first episode of Shockwave after Chaos in a Cage, NBT was placed in the sixteen-man March Madness Tournament to name the company's newest number one contender for the GWA World Championship. Randomly drawn to face Gaylord Bondage, NBT defeated him with ease and thus advanced in the series. A week later, NBT continued to ride his new-found momentum by beating Clyde Ray, entering the semifinals of the tournament against Wayne Carruthers. After defeating Carruthers on Shockwave, NBT entered the final round of the tournament, facing Zyther at March Madness. The two rekindled their rivalry that dated back to their days in mixed martial arts in the heavyweight division of the Extreme Cage Fighting League. During the entire week leading up to their bout, NBT ridiculed Zyther, bringing up their past while Zyther had choice words about NBT posted on the company's website. At the pay-per-view event, NBT unfortunately lost to Zyther in the main event of March Madness.
The week after March Madness, NBT was confronted by Darren Hughes, who stated that NBT was a sore loser after berating Zyther on Twitter after being unable to win the March Madness Tournament. This resulted in the two engaging in a hallway brawl before being broken up by backstage security and fellow members of the roster. Due to their animosity, NBT and Hughes were pitted in a tag team match as each other's partner against the Dudebusters (Sebastian Cross and Zachary Stone) on the following episode of Shockwave. However, Hughes had not appeared on the show and was thus replaced by Derek Kang. NBT and Kang eventually lost the match, which heavily involved NBT's offense before Kang tagged himself into the bout where he was pinned during his only appearance in the match. Immediately afterward, NBT attacked Kang for earning their loss before Hughes ran into the ring with a steel chair and fended off NBT. A week later at Annihilation, the two wrestled each other in a match to determine the number one contender for the GWA World Championship. NBT won, however, without avoiding controversy as Hughes seemed to had his foot underneath the bottom ring rope, therefore what should have caused the breaking of NBT's match-ending pinfall and continuing the bout. On the ensuing weeks of ShockWave, NBT began campaigning himself to earn votes and become the next contender to face Montgomery for the GWA World Championship at Cyber Mayhem. Along with Hughes and Zyther, NBT was part of the trio of eligible members of the roster who could have been voted into the main event title match. However, NBT would not be selected as Hughes would go onto earning the most votes. A month later at the Battle Grounds pay-per-view event, NBT lost to Zyther in a match to name the number one contender for the GWA World Championship.
Throughout the following month on Shockwave, NBT became campaigning a petition to overthrow Benjamin Jameson as the promotion's General Manager. Meanwhile, NBT was selected as the first entrant of the Independence Battle Royal in which the winner was granted a guaranteed GWA World Championship match. At the actual pay-per-view event, Independence, NBT nearly won the event after being one of the two final participants in the bout before being eliminated by his nemesis Slash, who had made his in-ring return after a four-month absence. Displeased, NBT threatened to quit the company a week later on Shockwave but was rather given a leave of absence by Benjamin Jameson.
Personal life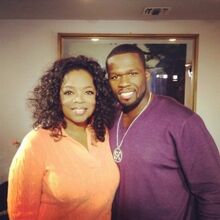 Thomas resides in Baldwin Hills, California, a suburb located in the southern region of Los Angeles with a large African American population in a mansion that cost upwards to $4 million. He also owns several living properties outside of Southern California including a penthouse in New York City and a high-rise apartment in Miami worth a total of $2 million.
Owning a wide array of vehicles including a Gulfstream G650 in which Thomas and members of his entourage are flown, he also the owner of an original 1967 Shelby GT 500 Cobra Mustang, a customized 2005 Ferrari 360 Modena Spider, a stock 2007 Porsche Carrera GT, and a customized 2012 Cadillac Escalade. Thomas, however, usually receives chauffeured service through a limousine or luxury sedan and is often noted to give high amounts of tips to his driver. Thomas also owns of a fully operable yacht priced at $1.3 million named Serenity that is docked in the Port of Miami in Biscayne Bay.
Currently single, Thomas was previously in well-profiled relationships as he was romantically linked to celebrities such as model and former ECWF ring girl Brianna Rossi, actress Julia Rovelle, singer and dancer Desiree Miles, television personality Andrea Simmons, and most recently with former ring girl Jasmin Briscoe. Thomas has also had romantic encounters with Amber Walker and Zerotine Valentino.
A known enthusiast of smoking marijuana in the cannabis subculture, Thomas has claimed to go through roughly six to ten joints or blunts a day.
Outside of wrestling, Thomas is an entrepreneur, owning several nightclubs with contractual ties to vodka manufacturer Cîroc in throughout the United States called Le Roc. He is also the founder of an enterprise named Team TKO, participating in the music industry as a record label, concert and event promoter, merchandising retail, and a training organization for aspiring mixed martial artists.
An avid sports fan, Thomas owns numerous amounts of memorabilia and autographed jerseys from many professional athletes. Thomas is also a known admirer of hometown teams Los Angeles Dodgers, Los Angeles Kings, and Los Angeles Lakers.[2] Thomas even celebrated with the Lakers championship teams in both 2009 and 2010, wearing a customized jersey with "NBT" on the back of a #1 uniform. Thomas has stated in the past that he supports NFL teams Oakland Raiders, San Diego Chargers, and St. Louis Rams, all of which currently or formally played in Southern California at one point. Thomas is also a fan of Chicago Bulls, Chicago White Sox, and New York Yankees.
Legal issues
In August 2003, Thomas was prosecuted and placed on probation after committing violations against National Collegiate Athletic Association bylaws in regards to accepting money as a collegiate athlete during his tenure at San Diego State University. Thomas purportedly accepted at least $250,000 in gifts which included clothes, dining, transportation, and off-campus privileges such as attending concerts, sporting events, and nightclubs. Thomas was ultimately indicted and was immediately placed on academic suspension until the school's reviewing board ruled in favor of retaking Thomas' football scholarship. Fortunately, all charges were dropped after Thomas entered a plea bargain which forced him into pleading guilty while confessing the crimes with immunity. The agreement also indicted several boosters in the San Diego County area for which they were reprimanded and each were given a five-year sentencing for illegally giving improper benefits to the school's athletes.
In November 2005, Thomas was arrested and charged with a DUI after being caught speeding on Mulholland Drive in Los Angeles during Thanksgiving weekend. Supposedly, Thomas had been speeding upwards to 120 miles per hour in a vehicle that he did not own. At the time, Thomas claimed the car was from a rental company until the arresting officer found out the vehicle belonged to a friend of Thomas. Thomas was then booked by LAPD and put on bail for $5,000 before being released soon thereafter. This event occurred just weeks prior to Thomas making his debut for Extreme Cage Fighting League. Eventually Thomas made his mixed martial arts debut the following year in June 2006.
In wrestling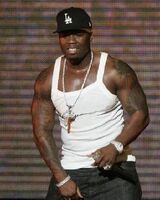 Nicknames

"The Number One Stunna"
"SoCal's Finest"
Championships and accomplishments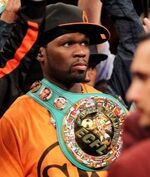 Mixed martial arts
Evolution MMA

Knockout of the Year (2006) vs. Javier Harris
Knockout of the Year (2007) vs. Philip Holmes
Extreme Cage Fighting League

ECFL Heavyweight Championship (1 time; six successful title defenses)
Fighter of the Year (2009)
Fight of the Year (2010) vs. Randy Parker
Knockout of the Year (2008) vs. J.B. Delgado
Knockout of the Year (2009) vs. Randy Parker
Most consecutive victories (9)
Mixed martial arts record
| Result | Record | Opponent | Method | Event | Date | Round | Time | Location | Notes |
| --- | --- | --- | --- | --- | --- | --- | --- | --- | --- |
| Draw | 14-2-1 | Greg Faulkner | Draw | ECFL 34 | December 18, 2010 | 3 | 5:00 | Los Angeles, California | |
| Loss | 14-2 | Greg Faulkner | Knockout (punch) | ECFL 30 | August 28, 2010 | 3 | 2:33 | Miami, Florida | Lost ECFL Heavyweight Championship |
| Win | 14-1 | Pierre Sinclair | Decision (split) | ECFL 28 | June 26, 2010 | 3 | 5:00 | Montreal, Quebec, Canada | |
| Win | 13-1 | Randy Parker | Decision (unanimous) | ECFL 25 | March 27, 2010 | 3 | 5:00 | Las Vegas, Nevada | |
| Win | 12-1 | Takashi Kobayashi | Submission (rear naked choke) | ECFL 22 | December 19, 2009 | 3 | 4:12 | Tokyo, Japan | |
| Win | 11-1 | Alejandro Henriquez | Technical knockout (punches) | ECFL 20 | October 24, 2009 | 3 | 1:54 | San Diego, California | |
| Win | 10-1 | Frank Rossi | Knockout (elbow) | ECFL 17 | July 25, 2009 | 2 | 2:35 | Las Vegas, Nevada | |
| Win | 9-1 | Quincy Carver | Knockout (punch) | ECFL 14 | April 25, 2009 | 1 | 3:28 | St. Louis, Missouri | |
| Win | 8-1 | Randy Parker | Knockout (punches) | ECFL 12 | February 28, 2009 | 3 | 3:56 | Los Angeles, California | Won ECFL Heavyweight Championship |
| Win | 7-1 | Lawrence Knight | Knockout (punches) | ECFL 9 | November 22, 2008 | 2 | 2:28 | Seattle, Washington | |
| Win | 6-1 | J.B. Delgado | Knockout (punch) | ECFL 4 | June 28, 2008 | 1 | 4:07 | New York, New York | |
| Win | 5-1 | Bobby Houser | Knockout (punches) | Evolution MMA: Lewis vs. Johnson | Februry 23, 2008 | 3 | 1:12 | San Antonio, Texas | |
| Win | 4-1 | Philip Holmes | Knockout (punches) | Evolution MMA: Craig vs. Sager | October 20, 2007 | 2 | 0:49 | Detroit, Michigan | |
| Win | 3-1 | Chris Valdez | Technical knockout (punches) | Evolution MMA: Keith vs. Jackson | June 16, 2007 | 2 | 4:12 | Tampa, Florida | |
| Win | 2-1 | Shawn Sauza | Knockout (punches) | Evolution MMA: James vs. Brown | March 24, 2007 | 1 | 1:31 | Denver, Colorado | |
| Win | 1-1 | Javier Harris | Knockout (punch) | Evolution MMA: Carter vs. Blackburn | December 30, 2006 | 1 | 0:52 | Anaheim, California | |
| Loss | 0-1 | Randy Parker | Technical submission (rear naked choke) | Evolution MMA: Clark vs. Kellogg | June 24, 2006 | 3 | 3:45 | Los Angeles, California | |
External links
List of GWA personnel
Male wrestlers

Ace Montgomery • Austin Young • Blake Ambrose • Chase Andrews • Clyde Ray • Colby Jackson • Darren Hughes •

Demon

• Derek Kang • Eli Jordan • Frasier Reed • J.J. Curtis • Keith Parker • Maxwell Richards • Mohammed Basara • Monterrey Jackson • NBT • Nick Wolfe • Ramon Rodriguez • Samir Wahad Abdul Gaddafi • Sebastian Cross •

Slash

• Taylor Richards • Trevor Adams • Victor Sinclair • Zachary Stone • Zyther

Female wrestlers

Ariana • Bethany • Bianca Rhodes • Cassie B • Elena Martinez •

Jeanette Ayers

• June • Maya Carter • Pepper Jackson • Rayven • Stella Wonder

Other talent

Benjamin Jameson

• Dennis Payne • Frank Richards • Harold Epstein • Jack Stiles • Jerry Olsen • Lori Sanders • Ms. Gioletti • Philip Malone • Samuel Root

Stables/tag teams

American Werewolves • The Dudebusters • The Foundation • Steel City Sinners • Team Showtime
Community content is available under
CC-BY-SA
unless otherwise noted.