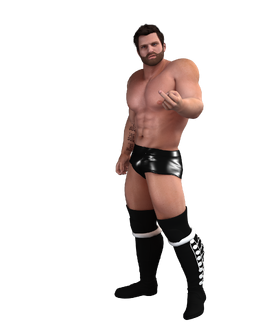 Birth Name
Jayson Allen Price
Ring Name(s)
Jayson Price, Jay Price, Number Six, The South Street Menace, Rob Parker
Billed Height
6 ft 5 in
Billed Weight
225lbs
Born
January 16, 1987

29 years old

Billed From
Philadelphia, Pennsylvania
Trained By
South Philly Wrestling Academy
Debut
September 14, 2009
Jayson Allen Price (born January 16th, 1987) is an American professional wrestler, better known by his ring name Jayson Price, best known for his time in Wrestling Championship Federation where he is one of the most decorated wrestlers in the company's history. Price has wrestled for several promotions during his 6 plus years in the business, including Internet Wrestling Federation, Pro Wrestling X, DREAM and Global Wrestling Entertainment. Price is a member of both the Triple Crown and Grand Slam Champions lists in Wrestling Championship Federation, where he has held 9 separate title belts, a record for the company, and won 14 overall which places him 3rd in WCF history.
Pro Wrestling Career
Training and Early Career
After graduating from Central High School in Philadelphia, Pennsylvania, Price worked a number of meaningless odd jobs during the summer to make money to pay his rent. It was at one of these jobs that Price was approached by one of the trainers at the South Philly Wrestling Academy and offered a tryout. Days later, in the early fall of 2005, Price began training to become a professional wrestler. After going through a physical and initial training Price worked independant shows run by friends of the head trainers of the Academy in New Jersey, Maryland, Ohio and Pennsylvania. In the early days while he was still developing his skills, Price would wrestle wearing a mask and be billed as The South Street Menace, a name he would later use as a moniker when he first joined the WCF, as a face.
In the middle of 2006, while working in Ohio, Price would finally lose the mask as he began to wrestler under the name of Rob Parker, a parody of legendary game show host Bob Barker. Using a microphone similar to the one used by Barker as his trademark weapon, Price drew massive amounts of heat for the obvious rip-off. Rather than be discouraged by the audience reaction, Price accepted it and began playing up the gimmick more and more until finally he was recognized as the biggest heel in the company he was working for, despite still being considered a rookie. By the end of November, due to numerous complaints from fellow wrestlers, Price was sent back to Pennsylvania to continue training.
Angered by the politics that stopped his momentum in Ohio, Price would announce that he was leaving the Academy and setting out to break into the business on his own. He was blacklisted from nearly every wrestling school in the Atlantic region and the more recognized promotions in the area refused to book him, leaving him to spend the next two years bouncing up and down the east coast wrestling in barns, bingo halls and rec centers for next to nothing. It wasn't until finally in June of 2009 that people began to take a serious look at Price.
Wrestling Championship Federation (WCF)
2009
Price debuted for the WCF in September of 2009, winning his debut match, a five man over the top rope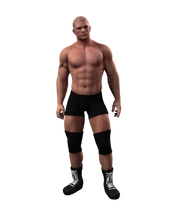 battle royal. With his impressive performance Price was granted the number one contender's spot for the WCF Television Championship and given a title match the following week. In just his second match in WCF, Price pinned the TV Champion. The following week, at the WAR VIII PPV, Price was forced to pull double duty as he first successfully defended the TV Title in a triple threat match against Hott Johnny Hot and the former champion, Anastasia Petrova. Later in the night Price would interfere in the World Title Match, attacking the challenger Creeping Death with a chair and helping Torture get the win. Price would then reveal that he was joining Torture's stable, the Team Of Torture. In the main event of the WAR VIII PPV, the aptly named WAR Match, Price would enter the match at the number four position and last all the way until the final three alongside Logan and Slickie T. In the loss Price would tie the then record for most eliminations in a WAR Match with 5, which has since been broken.
Over the next two and a half months Price would defend the Television Title successfully, setting another record in the process for title reign and successful defenses. Of note during this time period are two things, the first being the introduction of the Clockwork Orange House Of Fun Match at Helloween and the second being the feud with Hector Rodriguez. Rodriguez, incensed with Price's behavior and attitude while being champion, and Price, the arrogant champion on top of the world, would put on arguably some of the best matches of the year, including a ladder match. Price would finally drop the TV Title in mid December to former champion Anastasia Petrova in controversial fashion as then commissioner Brad Kane ruled that the TV Title could change hands on a disqualification after Price accidently got himself disqualified. Later that night, after verbally abusing the commissioner for the controversial decision, Price's rematch clause was voided due to his actions. 
Feud With Logan
Following the events of the World Title Match at WAR VIII, Price drew the attention of WCF Hall Of Famer Logan, who had a long standing rivalry with Torture. Seeing Price as just another lackey of Torture, Logan verbally degraded Price on camera until Price took action. While the two wouldn't square off in a one on one match, they did cross paths several times in tag team matches, including a five on five elimination match at Helloween, which saw Price win as the sole survivor on his team. The feud would continue as Logan began to publically throw his support behind Hector Rodriguez in his feud with Price, further angering Price. Finally a one on one match was set at One, WCF's biggest PPV of the year. In what was billed as the co-main event, Price pinned Logan following a moonsault off the top rope, putting him in the record books as one of the few men to ever pin the Hall Of Famer at One.
The match at One cemented Price's place as a rising star in WCF and he was awarded the Newcomer Of The Year Award.
2010
On the very first Slam following One, Price was involved in a brutal backstage brawl with Logan that ended with Price's head being spiked onto the concrete by a DDT followed by a Connector. The result was a small fracture in Price's neck that would force him to the sidelines for over a month, at which point he made a surprise return at January's Ten PPV, viciously attacking Logan and then taking his place in the World Title Main Event at owner Seth Lerch's blessing. Price would fail to win the match as a bandaged Logan would make an appearance and the pair battled out into the crowd.
February would see Price claim his second title, the WCF Hardcore Title, at the Til Death Do Us Part PPV in WCF's second ever Clockwork Orange House Of Fun Match. Price would defend the belt for two months, defeating several challengers including Hall Of Famer Creeping Death, before finally dropping the title at April's Explosion PPV. During this time period Seth Lerch would personally reward Price for his work by naming him the new People's Champion and Elite Champion, thus making him the first Triple Champion in the history of WCF. Price would then take a few months off to heal his neck after suffering a stinger during the match with Oblivion.
Price would make his return to the ring in August at the Revenge PPV, picking up a win over a local wrestler. He would then string together a few more wins heading into WAR IX. Price was unable to match the success he had at WAR VIII but he once again left a mark. Following the match, as Logan was celebrating winning the match and the World Title, Price and nine other men dressed in ski masks hit the ring and attacked the new champion. The group would unmask and reveal themselves as This_Is_WAR, a massive stable led by Torture, Creeping Death and  Price. The group would dominate WCF for a period of time, using their power to do as they pleased. WCF would finally get a measure of revenge at Helloween in a three on three tag team match.
Following Helloween Price entered into one of the most personal and horrifying feuds in history with Gravedigger. At the conclusion of an episode of Slam, Price's girlfriend and WCF Announcer Shannan Lerch, who was pregnant at the time, was found laid out following an attack. The pregnancy was terminated, leaving Price on a warpath for revenge. Shannan's brother Seth, owner of WCF, pointed the finger at Troy Malenko, protege of Hall Of Famer Gravedigger. Fueled by rage Price demanded and received a match against Gravedigger at One, which Gravedigger  won after hitting the third Death Driver of the match.
2011
The beginning of 2011 started off great for Price, beginning with his first reign as a Tag Team Champion alongside Tank Reaper. Then things started to take a horrible turn as it was revealed that Seth Lerch had played Price like a fool at the end of 2010. Seth revealed that he had been using Price like a puppet to fight his battles with Malenko and Gravedigger, toying with Price's emotions in the process. It was then revealed that Seth himself had hired Logan's half brother, Rage, to attack Shannan and cause the miscarriage to keep from being further associated with Price. Thus began a feud with Seth Lerch that still goes on today and furthering the feud with Logan and his family. Price would try to get revenge but was thwarted by Seth Lerch's power as Rage was hidden from Price for good and Seth was protected by his attorney's.
In March Price was given his first taste of the main event scene as he was booked in a fatal fourway for a shot at the World Title. Oblivion would win the match after stealing a pin from Price on Jay Williams. Two weeks later Price and Williams would square off in a match to determine who would be the first person to challenge the World Champion following the Timebomb PPV, which Williams would win.
Next up for Price would be the WCF Classic, which he was eliminated from in the second round. Price's struggles would continue at Creeping Death's XIII PPV, where Price lost to Logan in a 60 Minute Minute Iron Match, 4 falls to 3, and had to be taken away in an ambulance. Price's luck slowly began to turn around leading up to the Ultimate Showdown PPV in July as he won a spot in the Ultimate Showdown Elimination Match where the World Title would   go to the last person standing. However Price would again be denied as he was the third person to be eliminated in the match. After WCF's brief hiatus, Price returned to the company at WAR X in October and once again failed to win the match. Following this Price would again take time off to heal his neck following a pulled muscle during WAR.
2012
After almost three months of being away from WCF, Jay Price returned at Creeping Death's XIII PPV as part of Team Zombie. Price would sacrifice his body to ensure his team's win as he pulled off a moonsault from the top of the cage onto Odin Balfore, who was laid out at the bottom of the ramp. Following XIII, Seth Lerch began to torment Price because of their past issues, doing petty things like changing Price's entrance music to embarrassing songs or completely depriving him of music like a rookie. This would go on for months, with Price unable to do anything due to Seth's threats of firing Price if Price retaliated. With Price refusing to quit or retaliate, Seth finally decided to take things to the next level by organizing at attack on Price. At Asesinato De Mayo, Price was attacked by Logan, FPV and Brian Banks as Seth Lerch cheered them on from his laptop screen. Price's neck was badly injured and required multiple procedures to fix the damage, effectively putting him on the shelf for months.
In June of 2012 Price made a surprise appearance at the Blast PPV, interrupting the beginning of the World Title Match. Price had been in the middle of a contract dispute with Seth Lerch for weeks leading up to that night and Price, insulted by a last minute offer Seth had thrown together before the deadline Price had set up, proceeded to go on a tirade. In what was a moment that history will never forget, Price performed a shoot promo on the entire WCF locker room, WCF management and of course Seth Lerch before publicly ripping up Seth's last minute offer on camera and tossing it in the trash can. After a few more heated words, Price threw the People's Title and Elite Title, belts Seth had been wanting to get from Price to put into the Hall Of Fame, into the same trash can and then lit the entire thing on fire. With that, Price bid the WCF adieu with a middle finger.
At WAR XI Price shocked everyone by showing up and attacking the referee for the World Title Match before taking his shirt and declaring himself the referee. The match went off without a problem until the end when Price tried to end the match in a double count up. Seth Lerch then made the decision that the World Title would be vacated and that the winner of the WAR Match would be declared champion. Price then entered himself into the match but came up short once again.
During the course of the WAR Match Price took an exceptionally hard shot to the head that left him out cold for a few minutes. When he recovered he wasn't quite himself and then, in a shocking move, he saved Steve Orbit from being eliminated and was eliminated himself. Following the PPV Price began to act strangely, doing things like talking to himself in the third person and drawing random designs on the right side of his face. Soon things became even odder as he began arguing with himself all the time, sometimes even going as far as beating himself up. Price managed to convince everyone around him that he was split in half, with a Left Price that was pure evil and out to destroy him and a Right Price that was battling to keep Left Price at bay. The insanity would take it's toll on Price, causing him to lose matches and alienate him from everyone else. Finally Seth Lerch took action after Price won a #1 Contenders Match for the US Title, deciding that he would not have an insane man holding one of his belts. Seth had Price hauled away live on Slam and committed to an insane asylum.
Price was not seen again until mid-December when he returned to WCF alongside Jonny Fly. Fly and Price revealed that Seth had been the cause of both of their breakdowns. Jonny Fly then announced that Price was the newest member of the Pantheon stable.
XIII
On April 13th, at Creeping Death's XIII PPV, Jay Price pinned Jonny Fly in a Clockwork Orange House of Fun

Match to win the WCF World Title for the first time in his career. This win would make Price a Triple Crown winner and show that he could indeed win an important match. However Price would drop the title back to Fly just 16 days later at the Aftermath PPV in a Triple Threat Match that featured Sarah Twilight.
2013
At the One PPV Price competed in a one on one match with longtime adversary Torture in a match where Torture's chance at getting into the Hall Of Fame was on the line. Torture won the match, but the night was not a total loss as a Jonny Fly victory over Seth Lerch gave Fly ownership of WCF. Fly immediately named Pantheon members to the Board Of Directors, giving Price the position of Chief Financial Officer.
At the Timebomb PPV Price finally received the United States Title Match that he had earned months before and was able to pin Stuart Slane to win the title for the first time. This win made Price a Grand Slam Champion and made him the most decorated champion in WCF history with 7 different titles in his resume. Price would lose the belt two months later to FPV in a Clockwork Orange House Of Fun Ladder Match. Price would then lose again in his rematch at Asesinato De Mayo.
At Asesinato De Mayo Jonny Fly shocked the world by announcing that he was selling the company to longtime rival Eric Price. With a tyrant now in charge of the company once again and having had such a close friend stab him in the back, Price announced that he was leaving the company. Eric Price then announced that Price was released from the newly christened Eric Price Pro Wrestling.
Eric Price Pro Wrestling
Upon assuming control of the Wrestling Championship Federation, Eric Price would immediately rename the company Eric Price Pro Wrestling, or EPPW. The released Jay Price would eventually join forces with Polar Phantasm in the newly christened Cryogenix stable before earning a spot on the EPPW roster after a forced match against Phantasm ended with both being beat down. Upon forming, Cryogenix proved to be a constant thorn in the side of Eric Price and his Bravado stable, winning a majority of the singles titles in the company. Price would defeat Thomas Buckley to win the Internet Title and earn a spot in the Ultimate Showdown Match at the Ultimate Showdown PPV, where he would end up walking away with the United States Title while the Internet Title was left to Eric Price. At the Revenge PPV, Price and Eric Price squared off in a TLC Match for the United States Title, Internet Title and Elite title, which Eric Price won after throwing Price off of a ladder and through a table. The spot, combined with Price taking a bad bump off of a ladder and through a table along with Eric earlier in the match and numerous chair shots to the arm and shoulder area, left Price's shoulder badly damaged.
After taking some time off following Revenge to heal his injured shoulder, a rather strange incident occured on an episode of WCF Wednesday Night. During the show an alien spacecraft would appear and drop off Jay Price, who immediately demanded to know what day it was and then announced that he would be appearing at the WAR PPV that was four days away. It would come to be revealed that a year prior, the real Jay Price was abducted by aliens and a clone was left on Earth to take his place. It was the clone that lost it's mind and began acting as someone with a split personality, the clone that won the United States Title twice and the Internet Title once and the clone that was injured at Revenge. The real Price would indeed be entered into the WAR Match and had a respectable showing until he was eliminated by the joint efforts of Waylon Cash and John Gable.
Wrestling Championship Federation (Sarah Twilight Regime)
Shortly before the WAR PPV, Sarah Twilight would assume control of EPPW from Eric Price and would bring back the original WCF name. Jay Price would wrestle two matches following WAR, before no-showing the Helloween PPV in October where he was scheduled to face his long time nemesis Gravedigger in a Fans Bring The Weapons Match. No one heard from Price or knew where he was for weeks until he made a surprise appearance at Corey Black's XIII PPV in December, which itself was unannounced until the day of the show. Price and Black would fight one of the most brutal bouts in WCF history, which at one point saw Price lose more than half of his middle finger after he tried to protect himself from a machete strike. Price would again go missing from WCF television until showing up at the WCF Awards Show, where he accepted his United States Champion Of The Year trophy and then ran off with the Match Of The Year trophy which was meant for everyone involved in the WAR Match. Of note, those in attendence say that Price was not missing any of his finger.
At the One PPV, Price would take part in one of the most shocking segments in WCF history when, dressed as a masked man, he would lower his clone, attatched to an inverted cross, from the rafters and proceed to cut a lengthy promo about how the clone had ruined his name before choking him to death. He would then proclaim himself to be Jayson Price and warn the entire WCF that he was no longer the joke they had become accustomed to. Price would return to action the following week on WCF Wednesday Night, winning a Battle Royal to become the #1 Contender for the WCF People's Title. Following that, Price would go on a winning streak, including winning the People's Title.
Wrestling Championship Federation (Seth Lerch Resumes Control)
Two weeks after the One PPV, Sarah Twilight would sell the WCF back to Seth Lerch before viciously attacking him. At the Payback PPV two weeks later, Corey Black would ask Jonny Fly, Steve Orbit and Jayson Price to the ring and announce that he wanted to reform Pantheon to make the WCF better once again. After a heated exchange in which all of their issues were aired, the four men would agree that it would be best for WCF to bring back the group. Price would next face off against Steve Orbit, Waylon Cash, Logan, Oblivion and Jonny Fly at Timebomb for the World Title, but would come up short when Steve Orbit broke up his pinfall on Jonny Fly, only to pin Fly for the win. Despite that setback, Price would enjoy quite a bit of success between January and March of 2014, winning more matches than anyone else in WCF. Do to that success, Price began openly demanding better competition in WCF but was not given such and instead was forced to wrestle random, meaningless matches. At Explosion Price would have a chance at the Hardcore Title against Oblivion and Logan in a C4 Deathmatch but would lose, a decision that left many wondering what exactly was happening behind the scenes. Price would again disappear for a few weeks, only to reappear at the end of the Aftermath PPV following a bizarre series of segments involving Hank Brown. The next week would see Price, along with Pantheon stablemates Jonny Fly and Corey Black, begin the Trios Cup Tournament with a win over the Big Time Thickness (Diablo Calzone, Zombie McMorris and Adam Young), with Price getting the pin for his team. In Round 2, Team Pantheon would eliminate Team Sequitius from the tournament, setting up a historic 3 on 3 on 3 finale against Team Torture (Torture, Terry Roberts and John Gable) and Team Psycho Beer Hotdog Company (Logan, Oblivion and ICE Beckman) at Asesinato De Mayo. In a match billed as being one of the biggest in the history of the WCF, alongside the heavily stacked main event of the Ten PPV, Team Pantheon would win the Trios Cup Tournament when Price pinned Logan following a Pricebuster. With that pin, Price earned an automatic World Title Match at Blast against Steve Orbit while Black and Fly earned a Tag Team Title Match.
Issues With Pantheon & King Internet
Following the Trios Cup Tournament victory, Price began to grow noticeable distant from the rest of his Pantheon friends, most notably World Champion Steve Orbit. During a tag team match with Orbit, Price would tag himself in as Orbit went for his finisher and steal the win. A noticeable angry Orbit was left in the ring as Price then headed for the back, celebrating on his own. The next week, in another tag match, Price would attempt the same thing before choosing to leave the ring and leave Orbit to fend for himself. A week later an angry Steve Orbit would attempt to get an answer from Price for his behavior and received it in the form of a superkick following a loss in a Tag Team Title Match to Team Science. Price would then make his intentions clear as he posed with the World Title as Slam went off the air. At the Blast PPV the following week, Jayson Price would take Steve Orbit to the absolute limit but in the process exhausted himself. The match would be called after neither man could answer the ten count as they lay on the mat, meaning Orbit would retain the World Title. Following that match both men would remain distant from each other as the rest of Pantheon tried to get them to fix things to no avail. It wouldn't be until the Ultimate Showdown PPV one month later that they would meet again. Orbit entered the Ultimate Showdown Match as the World Champion and would be upset by Natural ICE Beckman, leaving himself with the Hardcore Title as Beckman became the World Champion. Meanwhile Price would enter the match without a belt and walk away as the Internet Champion, his second reign.
Following the departure of Steve Orbit from Pantheon (and his subsequent joining of The Vapor Kings), the feud between Price and Orbit seemed to simply fade away as Price began defending the Internet Title. Price would enter the WAR Match and come up short, despite a strong showing. Price would then begin to declare himself "King Internet" as his reign as Internet Champion eventually surpassed the reign of Christopher Kane. Price would then begin openly challenging the entire WCF roster to try and end his reign, a challenge that would never be accepted. On the 172nd day of his reign, after refereeing the #1 Contender's Match for his Internet Title, Price would vacate the belt and announce that he was doing the one thing that no man could do and end his reign on his own. After bad mouthing all of the other champions in WCF for not having the balls to do as he did, Corey Black would lay out a challenge to Price to fight him for Black's Cruiserweight Title, only to introduce a returning Chelsea Armstrong as the third person in the match. Price had previously tried to end Chelsea's career with a Pricebuster onto steel steps in retaliation for Corey Black and Polar Phantasm throwing away a tag team match to check on Chelsea following a nasty fall from the apron. Chelsea would end up winning the triple threat match and the Cruiserweight Title after Seth Lerch and a returning Rage distracted Price.
Cruiserweight Title and 2015 Trios Cup Tournament
After being given the right to host XIII by Corey Black, Price would put together a dream card featuring the best of WCF, including a Cruiserweight Title Match between himself and Chelsea Armstrong. In a Taipei Cage Of Death Match, Price would pin Chelsea to win the WCF Cruiserweight Title, the 9th different title of his career, further increasing his own record, and his 13th overall.
Up next for Price would be the beginning of the 2015 Trios Cup Tournament, in which Price would enter with Pantheon stablemates Alexander Richards and Scarecrow. After eliminating Reginald Dampshaw III, Demis Polymeros and Spencer Adams in round one, Team Pantheon would then eliminate Torture, Marc Mayhem and Isaiah Chavis in round 2, setting up a match of New Pantheon versus Corey Black, Jonny Fly and Steve Orbit, the Old Pantheon. Black, Fly and Orbit would win the match, eliminating New Pantheon. The following week Black, along with the rest of Pantheon, would call out Price and demand he answer for breaking Black's arm. Price would refuse and then, forced with the threat of being kicked out of Pantheon, attack Black once again. Pantheon would beat Price down and then deliver a triple superkick that put Price into a coma.
Return From Coma and King Of The Cruiserweights
Price would make his return at WAR XIV, chasing Torture from the ring during the WAR Match. Later on, when Torture would return to the ring to attack the winner and new WCF World Champion, Jay Omega, Price would make his way to the ring. After initially appearing to save Omega, Price would hit him with The Downfall and reveal that he and Torture were now teammates, having settled their nearly 5 year feud.
Price and Torture would then begin holding their respective titles, Torture's Hardcore Title and Price's Cruiserweight Title, hostage, choosing to defend them only when they wanted and against hand picked opponents. However the newly formed New Man Made Gods would not last long, as Price would again shock the world by turning on Torture at XIII following a loss to Gravedigger. Two weeks later, Corey Black would cost Torture the Hardcore Title, eventually revealing that he and Jayson Price were coming together to rid WCF of Torture. A match was set at WCF One, with Price and Black facing off against Torture and Jonny Fly in a losing effort.
Return To The World Title Scene
On the Slam following One, a drunk Price would walk to the ring and cut a promo on WCF Owner Seth Lerch, blaming him for the loss at One due to Lerch's protecting of Torture for years. Seth, tired of Price's complaining for years, placed Price in a World Title Match at the Fifteen PPV with the stipulation that if Price lost, he'd never get another World Title Match in WCF. In the weeks leading to Fifteen, Seth would cost Price the Cruiserweight Title in controversial fashion, effectively lowering the weight limit after Price had already retained his title and disqualifying Price for being overweight, ending Price's record Cruiserweight Reign at 10 months. The following week on Slam, as Wade Moor and #BeachKrew were attacking Joseph Malignaggi and Grayson Pierce before their scheduled tag team match, Price would make the save, taking out #BeachKrew as Moor ran from the ring. This would signal a face turn for Price heading into Fifteen.
Fifteen
At the Fifteen PPV, Jayson Price defeated Wade Moor for the WCF World Title, his second reign. This would also make Price a two time WCF Grand Slam Champion.
World Title Reign and Leaving WCF
Price would announce that his first World Title defense would be against Adam Young on WCF Wednesday Night, 4 days before he was scheduled to face Joey Flash at the Timebomb PPV. Price would defeat Young in a ladder match to retain the title before giving the retiring Young the ring to end the show. 4 days later at Timebomb, Joey Flash would pin Price to win the World Title.
The following week on Slam Price would come to the ring and, in front of an emotional audience, announce that it was finally time for him to get help in facing his demons and overcoming his alcoholism and drug dependency. While he wouldn't use the word retirement, Price made it sound like he wouldn't be back in WCF for some time. However, upon trying to leave the ring, Seth Lerch would come out and announce that he was forcing Price into one last match at Slam 350. Seth himself would face Price in a Philadelphia Street Fight that took place throughout the city, ending with Price pinning Lerch on the famous Rocky Steps. Following the match Price would leave for rehab as he originally intended. However, 1 week into his treatment, Corey Black and Teo Del Sol would break into the center where Price was seeking treatment and force him to leave so that he could be part of their Trios Cup team. With no other choice, Price would team with Teo and Black in a losing effort before disappearing. It's widely believed that Price is once again in rehab however no one has heard from his since.
United Championship Infinite
General Manager Price
At UCI's Election Day PPV in July of 2016, Price would make his UCI debut and announce that he was the newly hired General Manager. A week later on Overload, Price would fire the entire announce team and the ring announcer and hire on their replacements, much to the delight of the fans. He would then give a rousing speech in which he promised to do whatever it took to bring UCI to the top of the wrestling world.
Several weeks later at UCI's Beachmania PPV, Price would make yet another big announcement as he revealed that in October he would be hosting an all-star wrestling show that would showcase not just UCI's roster but wrestlers from around the world.
Special Appearances And One Off Performances
DREAM Wrestling Federation
In 2009 Price signed with the DREAM Wrestling Federation and wrestled with them for three weeks before the company closed it's doors.
Pro Wrestling X
In 2009 Price signed with Pro Wrestling X and won his debut match before a heated argument with management ended with his release from the company.
Global Wrestling Entertainment
In 2011 Price signed with Global Wrestling Entertainment and competed for a month before leaving the company due to issues with management. Price has gone on record as saying his time in GWE was "a living hell" and that it "felt like he were working for Hitler and Genghis Khan's bastard son".
Internet Wrestling Federation
Price has made a few appearances for Internet Wrestling Federation, including a one on one match against Corey Black in Japan.
Super J Cup
In 2009 Price was entered into a worldwide tournament for Light Heavyweights called the Super J Cup. After winning his first round match, the tournament was mysteriously shut down before the second round could begin. As of today no one knows what exactly happened to the promoters of the tournament or why they cancelled the show.
In Wrestling
Finishing Moves
The Downfall (Cravate Cutter)
Embrace Your Downfall (Cravate Cutter rolled back into a Dragon Sleeper)
Downfall 2.0 (Cravate Cutter on opponent seated on top turnbuckle)
Price Buster (Sheer Drop Brainbuster)
Signature Moves
Price Check I (Superkick)
Six Shooter (With the opponent on their knees, Price will grab them by the head and deliver five straight muay thai style knees before finishing up with a running knee to the face)
Fear The Reaper (Three straight surfboard curb stomps) (Name is an homage to his long time friend and former tag partner, Tank Reaper)
Green Eyed Monster (Inverted headlock turned into a discus elbow to the back of the head) (Name is an homage to his long time friend and frequent tag partner, Greenfever)
Nicknames
"The South Street Menace"
"The South Street Nightmare"
"Number Six"
"Agent Six"
"The Mother Fucker That Put One Between Your Eyes"
"The Only Member Of The Oc-fucking-tuple McAwesomeness Club"
"The Only Non-fucking-uple Champion In WCF History"
"The Fucking Boss"
Entrance Themes
"The Final Countdown" by Europe
"Number Six" by Lamb Of God
"Nightmare" by Avenged Sevenfold
"4 Words To Choke Upon" by Bullet For My Valentine
"Get Down On The Ground" by Gillie Da Kid
"Explosia" by Gojira
"Am I Evil?" by Metallica (Currently Used In UCI)
Championships and Accomplishments
Wrestling Championship Federation
WCF World Championship (2 Times)
WCF United States Championship (2 Times)
WCF Hardcore Championship
WCF Television Championship
WCF Tag Team Championship (2 Times) - With Tank Reaper (2010), Switches The Clown (2012)
WCF Cruiserweight Championship
WCF People's Championship (2 Times)
WCF Elite Championship
WCF Internet Champion (2 Times)
WCF Grand Slam Champion (Second Ever Double Grand Slam Champion)
WCF Triple Crown Winner
Most Reigns As WCF People's Champion (Tied With 4 Others)
Longest Cruiserweight Title Reign In WCF History
Longest Elite Title Reign in WCF History
2009 WCF Newcomer Of The Year
2010 WCF Feud Of The Year (This_Is_WAR vs WCF)
2010 WCF Storyline Of The Year (This_Is_WAR)
2012 WCF Stable Of The Year (Pantheon)
2012 WCF Roleplay Of The Year (Part of a massive joint RP)
2013 WCF United States Champion Of The Year (tied in the voting with Eric Price)
2013 WCF Match Of The Year (Part of the largest WAR Match in WCF history)
2014 Internet Champion Of The Year
2014 WCF Match Of The Year (WAR Match)
Former WCF Chief Financial Officer
Current General Manager For United Championship Infinite
Community content is available under
CC-BY-SA
unless otherwise noted.