Starr
Birth name
Alexander StarrZoë
Ring name(s)
Starr
Cupid Valentino
Jason Blaze
Billed height
6'0 (183 cm)
Billed weight
215 (98 kg)
Born
Philadelphia, PA
Resides
Philadelphia, PA
Billed from
Philadelphia, PA
Trained by
Jason "Cobra" Tellneth
Debut
2001
Alexander Starrzoë sometimes spelled "StarrZoe" (born November 22, 1983) is a current American professional wrestler, better known as Starr. He is well known for his time in the One World Coalition (OWC), PrYde Wrestling, and WARPED Wrestling. While in the OWC, Alexander won the World Championship on 4 occasions and is considered only the second Grand Slam Champion in company history. During his time in PrYde Wrestling, Starr held the Evolution Championship, won the Unity Championships, as one half of the StarrZoë Entertainment Group, and is considered PrYde's last World Champion. In WARPED, Starr went undefeated for a year and reigned as World Champion for 8 months. As of 2014, Alexander StarrZoë is signed with Innovators of Wrestling.
Early life
Alex was born in the Southern section of Philadelphia, Pennsylvania. His childhood home is located on the corner of 13th and Reed Street, in the predominantly low-income neighborhood of Pennsport. Starr was born, the youngest of two, to a working family. "Wrestlers always talk about how challenging their years growing up were," StarrZoë recounts of his own childhood, "mine really wasn't that bad. I had an older brother, both parents, a Super Nintendo, and friends. I was happy enough. I used to hang out with my friends, play Mario, fight with my brother, and These days, it's like a requirement, to become a professional wrestler, you need to have had a tough life as a kid. Half these guys today half some drawn-out backstory fitting of rappers and mob members. By the age of 16 they were addicted to 4 drugs, served two life sentences, and killed a man just to watch him die and now they're in pro wrestling to hurt other people because they like to. That's not cool or intimidating, it's trite nonsense."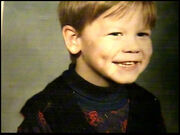 Starr worked his way through school, focusing on his studies, and supplementing his free-time with video games and watching professional wrestling. "My friends and I would gather around my television every Saturday night and watch the local promotion" says Starr of his fond memories of early exposure to the sport. "Every show, I would vow to one day be like the guys I saw on TV." In the 12th grade, months from graduation, Alex decided college was not for him and, with his grades slipping, removed himself from school. "It was a stupid decision in hindsight, should have at least finished high school, but I had bigger dreams. I wanted to wrestle."
A long-time friend of the future 7-time World Champion Ryan Recks convinced Alex to follow his dreams of professional wrestling; "Ryan and I always wanted to do it, and my neighbor, he was close with my family, I grew up with his daughter since they moved next door when I was two, he knew a guy in Upstate New York that had a school and ran local shows. I begged my parents for whatever money they saved for college to put me through wrestling school. They told me I had a summer and then I was going for my G.E.D. I never looked back."
Both Ryan and Alex planned to train together and, if they made the final cut, tag together on the GCW roster after graduating from training. Unfortunately, plans changed after an untimely run with the law for Alex's friend. Ryan Recks would soon face an untold amount of time in state prison, at the young age of 19 after numerous prior offenses, for a string of charges including assault and battery with a deadly weapon while Alex would be off to training camp to live out his dreams. Starr on his friend's problems with the law: "Ryan was in and out more times than I can remember. Even before he was 18, he was in juvie more than he was in school. The minute he turned 18, he basically lived in county lockup."
Future influential member of the StarrZoë Entertainment Group Wilt "Ace" Steele, Alex's next door neighbor and friend of the StarrZoë family, was Alexander's ticket to professional wrestling. StarrZoë on his relationship with Steele as a kid: "Ace was an older dude, my parents age, from Queens that moved to South Philly with his daughter and wife when I was really young, like 2. Turns out the guy was a Harvard dropout who ditched his law degree two months before graduation. I grew up hanging out with his daughter, we got close as we got older, first kisses, prom dates, all that stuff. We used to watch old wrestling shows together when we had nothing better to do, her dad had gotten her into it when she was little. She also knew my parents were too cheap to buy the pay-per-views, so she used to beg her dad to let me come over and watch them. Steele was always a wrestling fan, he knew a guy who used to be a big name on the US circuit, and he had been watching since the 70s."
In July of 2001, StarrZoë packed his bags and, with a lot of convincing of both his parents and Wilt Steele, moved to Upstate New York to begin training. Starr on the help he received with wrestling camp: "My parents hated the idea, but even Wilt was against the idea. He was friends with the guy that ran the place, he could get me in no problem. But he was as dead set against it as my parents, wanted me to go to college, settle down, live a 'normal life', more likely, he was trying to get me to marry his daughter and didn't think I could provide on a wrestler's paycheck. I wasn't hearing it, I wanted to wrestle, wanted to write my own life's story."
Training & Golden Championship Wrestling (2001-2002)
After six months in training camp in the Catskill Mountains, with nationally known wrestler turned GCW booker Jason "Cobra" Tellneth, Alex joined the Golden Championship Wrestling roster. When asked about training with well known wrestler Cobra: "I had a love-hate relationship with Jason. Dude was an asshole, I'll be honest. He was miserable constantly, but he knew what he was doing, he was successful in the business, made money, and he trained me to do the same. When I got to the camp, there was about five other guys, but he seemed to focus in on me. Call it tough love or call it being a prick, but for whatever reason, he gunned for me. Used to wake me up at 4:30am and have me run for six miles, called me 'Sally', and would tell me I would never wrestle and to come back when my balls dropped. 13 years later, I realize that it taught me that the business isn't as easy as it looks on TV. Doesn't mean he was any less of a dick though."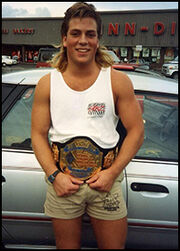 During his time in Golden Championship Wrestling, Alex won the Tag Team Championships as well as aligning himself with a powerful stable known as "The Revolution". GCW was short-lived for Starr, as he found only minor in-ring success before the company collapsed and the owners focused on the training facilities. Starr on GCW: "I wouldn't exactly call my time in GCW eye-opening. The first match in the place, they teamed me with some guy I only met one time in passing during camp prior to the event, called himself 'Mr. Extreme' and the name they booked us under was 'The Krew'. Only way I made any money in that place was riding the coattails of the World Champion. My first or second event in I met a guy who went by 'Chris Toxic'. Chris took me in, showed me the ropes, made me a part of his stable with another guy who held the under-card title, some British dude named 'T-Money'. Being Tag Team Champions of a promotion that runs their shows out of YMCA gyms in the Catskills and broadcasts on local access TV doesn't exactly afford you a Benz. The rest of the guys in Revolution made sure I ate. I don't really count GCW for much, it was like playing college baseball before being drafted to the farm league."
Independents (2002-2006)
After leaving the GCW, Alexander StarrZoë sought opportunities to broaden his wrestling experience in independent promotions across the world. Alex spent time in a handful of known promotions on various continents including Canadian Pro Wrestling, working shows in Canada and the northern US, the United Kingdom Wrestling Council of Western Europe, Extreme Pro Wrestling Japan a hardcore style promotion that made rounds through the far east Asian countries, Australian Pro Fighting, a hybrid boxing and wrestling promotion in Australia, and the Reyes del Mal (Spanish for "Kings of Evil"), a lucha libre style promotion with hardcore influence that toured Mexico. He competed in the indy circuit under the name Jason Blaze.
Alexander on his time spent in the Independents: "I had a blast on the Indy scene. Toxic and I traveled together for a while, but he didn't last past Canada. I learned a lot of tricks to the trade while I was breaking-in. I learned how to high-fly with the best of them in Mexico, how to fight in a death match in Japan, I learned technical skills in Canada, it was a blast. Mexico has the craziest fans, Japan the most passionate, England and Canada the most traditional, they respect the pure form of the sport, and the United States is this crazy, beautiful hybrid of all types of fans. Australia though, wow, those guys are a bit...intense. I had one guy threaten to stab me outside of a venue once, I beat his favorite wrestler; it was still real to him."
On his return to the United States full-time, Starr found his way to familiar faces in a rather globally recognized independent promotion known as the Non-Stop Wrestling Alliance. During his time in the NSWA, Starr teamed with T-Money and Chris Toxic to once again form The Revolution. He also did battle against his former tag team partner Mr. Extreme, won the Hardcore Title, was one half of the Tag Team Champions, and won the Middle-Weight Championship. "It was my first real success." Alex responds when asked about the NSWA, "I went in working with guys I knew. Then Extreme showed up, we worked a bit together then against each other, T-Money became general manager, so Chris and I worked against him. I won a few championships, I teamed with Chris to win the Tag Team Titles, I won my first singles title, I made the best money I ever made working in the indies. I had a great time, though the management was a bit weird to say the least. I'm glad I left when I did. The place tried to make a come back more than once, but it was destined to fail. The front office pushed too many of the marquee names out the door. It was a great way to establish myself as a future name in the wrestling business, but I'm glad it's all history now."
One World Coalition (2006 - 2010)
In 2006, Starr debuted in the One World Coalition a world-wide known promotion based out of Steel City, USA. He had quite the rise to stardom in the OWC, establishing himself as the dominate force in professional wrestling that he is today during his time there. Starr's first match-up in the OWC is a still talked about flaming tables match against his former NSWA stable-mate Anthony Phoenix. After months of working together as a tandem comprised of Phoenix, Starr, and their former NSWA stablemate Chris Toxic, a rift in the group placed Anthony Phoenix on the outs. Starr recalls the situation: "Toxic approached me about it, a few weeks after we teamed up, talking about how Phoenix was costing us both money, he was holding us back, we shouldn't be splitting our payout three ways. He wanted me to shelf Phoenix, he suddenly couldn't stand the kid. Who am I to argue with profit?"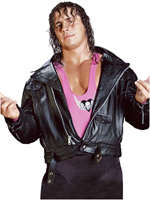 At the request of his mentor, StarrZoë attacked his former partner with a sledge hammer, putting Phoenix on the injured reserved list for many months to come. Together, a newly former Starr and Toxic tag team won the Tag Team Championships three times within eight months. Toxic and Starr had many memorable matches with the Speedknot Mobsters, epic length sagas for the Tag Team Championships that will be remembered for years to come. One of the most popular; an electrified cage match, in which Starr tied both men to the cage with barbed wire. "Good things don't last forever though," Starr remembers of his early time in the OWC; "I won the Original One Title and was starting to get into something with the guy I took the NSWA Middle-Weight Championship off of, "Wildcat" Rip Thomas, and this seems like a pattern during my time in OWC I guess, but I was just about to put the guy away, when a metal chair hit me in the head." Chris Toxic had turned on his friend after years of working together.
Starr and Chris Toxic fought for many months, bad blood boiled and Starr seemingly got the short end of the stick. "Phoenix turned back up around this time, and along with Toxic, those two would whip my ass week after week. I was thrown through tables and smacked around with chairs, it was miserable. It would seem after I did Toxic a favor, he went and nursed Anthony back to health just to return the favor to me. The kid almost ended my career!" Starr was injured and laid up for two months due to a barbed wire wrapped 2x4 shot from Phoenix. Anthony and Toxic would lose their Tag Team Titles and Starr would return to the OWC, gaining the United America title. "Turns out Chris needed one more go around, so I gave him his match, I won. But the guy is like a brother to me, he made sure I could afford to eat for all those years I was dicking around in the indies, hell, Anthony did most of the dirty work anyway." Toxic and Starr teamed again, and once more, won the tag team gold.
One World Coalition: The Second Act
Starr and Chris Toxic would go on to be undefeated for six months before tragedy struck. "Chris went nuts while I was in Mexico for a show. He was World Champion and decided he didn't want to do it anymore, burnt down Steel City, the home of the OWC. Literally burnt down the entire city, building by building. For six months, the OWC didn't exist. Longest time I spent out of a ring. But you know what they say, a door closes, a window opens." The OWC returned, as did Starr and Phoenix. Starr would go on to beat Anthony in a title tournament and win his first World Title in 2006. Starr would defeat three of the four challengers, including Andrew Watts, another protégé of Chris Toxic.
"Watts was a mini version of me, Chris bred him to be almost as good as I was. Hell, Toxic even walked him down to the ring, I figured if Chris wasn't there, the guy wouldn't know how to get down the ramp!" The fifth challenger proved to be the toughest, Starr was unable to defeat 8Ball and lost his World Title. Their return match the next week, Starr came out the better man. "I gave 8Ball the worst beating of his life, ended up wrapping a metal chain around his neck and hanging him from the top rope, dangling him from the outside. I'm proud of that one!" Starr would continue to dominate before being injured and vacating his title. "The time off was good, put things in perspective for me. Toxic, Phoenix, and I fixed things once again, this time though we agreed if it didn't work out, we were ditching it."
Starr, Phoenix and Toxic decided to bring a new face to the OWC; "The scene was getting brutal, no control. So we thought of a friend from the past. During our time in Canada, Toxic and I met a German dude named Karl Kahn, legit out of his mind. Him and his wife Alica signed onto the OWC; we started a stable known as the Devil's Rejects. It was going great, I was World Champion, Phoenix was Original One Champion, Khan and Toxic were tag team champions, everything was roses. But Kahn flipped one day, an opponent hit a nerve and disrespected his wife, they packed up and headed back home. After that, everything sort of faded out, Toxic retired, Phoenix went back to the NSWA, and I haven't heard from Toxic since."
As a World Champion a second time; "The owner of the promotion really hated me though. I shit you not, he put a bounty on my head! I almost died twice in one month, crazy asshole tried to have me killed! People don't believe that story, but twice, once a Steel City cop tried to get me with his side arm, another time someone on the roster tried getting me with a knife walking out of the arena, I started walking around with a shotgun. The owner of the promotion had political control of Steel City, so as World Champion, you were 'Supreme Overlord', you could set rules in the city as you pleased. I couldn't call off his hit, but I could use my own political pull to even the odds and anything I couldn't do behind a desk, the sawed-off handled for me. No one lost a life, but they came damn close more than once."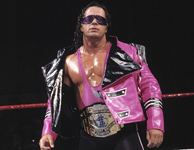 OWC: Later Years
Starr was still successful own his own, his third reign as World Champion came against 'Ol Joe in 2009. "Joe and I really put a show on; we fought it out for two months before I took the title from him. For about three months, no one beat me...then I met up with 8Ball again." 8Ball returned the injury to Starr, re-tearing his ACL with a bear trap; "he wasn't a fan of being hanged I suppose. He whipped my ass like there was no tomorrow and put me on the shelf for half a year." While Starr was gone, 'Ol Joe and Rip Thomas took control of the promotion, establishing themselves as forces in the One World Coalition.
Starr on his re-appearance in OWC: "People were saying Rip wouldn't be willing to fight me, that I had his number and he wouldn't be willing to do it one more time, so I thought I would return under a mask and really put a show on. I was Cupid Valentino." As Cupid Valentino, Starr would defeat Doomsday, "Rage" Devon Chaney, and Rip Thomas, whom he would take the World Title from his third week back, only one week from removing his guise as Cupid Valentino.
After winning his fourth World Championship, Starr found a friend in Devon "Rage" Chaney, as well as a tag team partner. But the two had a falling out with OWC owner Big Daddy Diamond. In Diamond's madness, he buried Alex alive the same night he blew up the boat Rage as sailing on in the Steel City Harbor. "He was a sick dude, tried to kill me three times in my career." Starr would lose the One World Title to a man that would abandon the promotion, leaving the title vacant. The "Last Man Living Tournament", a tournament to determine the next champion began. "Rage and I went at it first, I beat him, then I fought Rip Thomas and beat him. It came down to Ryan Vance and I. Vance left though, the tournament needed a new challenger. Diamond brought in a guy named Jeremiah Belmont to face me and I lost. Never got that fifth title."
After the tournament loss, Starr would attempt to battle Jesse James, a returning Grand Slam Champion, but lost. In May 2010, Starr was on a three week losing streak. "Phoenix returned to the OWC as Antonio Wolfe and teamed up with a former OWC superstar, Corey Farmer. Rage and I teamed up and we lost. I was losing at least two matches a month at this point. Then I was scheduled to face Belmont again for the World Title. It was going great, Diamond, Rage, and I even had a business agreement. But Diamond decided to go sour on me and forced me to make a decision; put up with him or leave the promotion I loved for four years. I took the latter and left."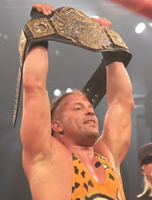 Championship Wrestling Council (2010 - 2013)
In 2010 Starr joined the ranks of the Championship Wrestling Council, an alliance of wrestling promotions that shares talent for monthly shows. Starr went 2-0 two months into his career with the CWC, having defeated four men in his debut match-up and in April '10 and defeated Devon "The Rage" Chaney and James Silkk for the CWC Hardcore Championship at "Golden Dreams". StarrZoë was defeated by former rival Jeremiah Belmont for the Hardcore Championship in September, Starr's reign lasted 5 months and 1 week, having successfully defended his championship 5 times, the second longest reign in CWC history.
In early 2010, Alexander StarrZoë challenged the CWC North American Champion, Thatcher Rex, to a match-up for Rex's title at a PrYde Vindication event. Starr won a hard fought match-up and became the new champion, one of the first new CWC champions of 2011. It was announced in late January that Starr had entered the 2011 edition of the CWC Ascension Invitational tournament. StarrZoë was defeated in the second round of the tournament, losing to Chris Strike. Days before the tournament match-up, Alex announced to the world that he had accepted a challenge from long-time rival Jeremiah Belmont for the CWC North American Title in late February. Alex finally defeated Jeremiah Belmont after losing on two other occasions in his career, successfully defending his title.
In late summer of 2011, StarrZoë lost his North American Championship after a 2 month reign and three successful title defenses. StarrZoë was eliminated from the Extreme Expert's Tournament one round before advancement and was declared CWC Superstar of the Month in September 2011. From July 2011 to December 2011, Alex remained in the top 10 of the CWC rankings, his highest spot at #3. In late January 2012, it was announced that once again, Starr was entering the CWC Ascension tournament. Alex lost in the third round of the Ascension tournament to Kurt Nobel, after being predicted to go to the finals.
In May of 2012, after four months of no sanctioned CWC competition, Alexander StarrZoë left the CWC, severing ties with the Council and their affiliated promotions. "I had a lot of fun in CWC, it treated me well. I was very successful there, made a lot of friends there, had a lot of good times. It was CWC that helped both PrYde and WARPED find me, it was to the benefit of everyone honestly. Too bad they kind of just faded off with no goodbye."
PrYde Wrestling (2010 - 2011)
In June 2010, Starr signed a contract with PrYde Wrestling. He carried a record of 12-3 four almost four months, winning the PrYde Evolution Championship at Massacre Haven 2010. Starr's only losses came at the hands of the Paragon. StarrZoë had great battles with the likes of Vivian Thorn and Goth, both of whom he has defeated. In was during his time in the 2010 RoughKut Invitational Tournament that Wilt "Ace" Steele, Starr's old friend from childhood, re-appeared in his life. "Steele approached me about the contract for the tournament. Turned out he had a thing against RoughKut, didn't like how he had done business earlier on in the years or some such. He offered me a lot of money from a friend of his to cheat in the tournament, taint the name of it. I kept him along for the ride after my elimination, thought we could both use the help. Turned out he broke up with his wife and moved back to Queens, he was selling used cars out in Flushing. How many people are really buying cars in New York City? I needed a lawyer and someone with access to large amounts of money quickly for guaranteed sources, he needed a steady source of income, it worked well for all of us."
The StarrZoë Entertainment Group
In late July 2010, Starr and old family friend Wilt Steel began a partnership known as the "StarrZoë Entertainment Group". Steel walked away from his civilian life in New York, stating that he was "not making nearly enough money. The wrestling business seems like a far better opportunity. With my business mind and Alexander StarrZoë's talents, I believe we could take the world by storm!" The goal of the partnership was to ruin the fan's enjoyment of professional wrestling while still making as much money as possible. In early August, Starr introduced the public to the newest member of the group, his new love interest, Rachel McSwift. Rachel was at one point involved in a tournament for the PrYde Independent Title.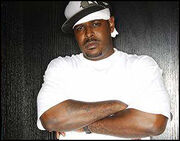 As well as introducing Rachel, Starr also added a third new member to the Entertainment Group, Ryan Rampage. Alex reached back to his childhood friend after hearing that Rage was out of prison for five years, after being released and re-sentenced, back in their old neighborhood. Rampage never quite accomplished his dream of professional wrestling, he was trained but never made it passed a local hardcore promotion. Alex offered his friend the opportunity to be successful in his dreams. Rampage and Starr made their PrYde Wrestling debut on August 17, 2010 against the tag team of PowerTrip, defeating the veteran team. A week later, Rachel McSwift lost in the impromptu Independent Title Tournaments finals against Waylon Holladay.
Rachel lost a match against four other females in PrYde Wrestling to determine the number one contender for the Independent Title as well as the title of "First Lady of PrYde". Just a day later, on September 7, Alexander and Ryan won the PrYde Unity Titles.
Alexander StarrZoë and Ryan Rampage continue to successfully defend their Unity Championships and were successful in singles competition as well. At PrYde's October pay-per-view, Rise and Fall, StarrZoë defeated Jared Black in a Tables, Ladders, and Chairs match for the Evolution Title with the help of his tag team partner. Ryan Rampage barely lost the opportunity for the Anarchy Title, losing his match-up against Black Jack McGraw. The StarrZoë Entertainment Group's manager, Wilt "Ace" Steel made his return from his month long vacation from the spotlight, lending a hand to Rampage in his match-up.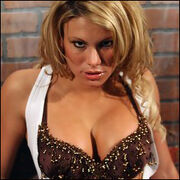 It was reported just days before the Rise and Fall pay-per-view that Alex and girlfriend, Rachel McSwift, ended their personal and professional relationships. That same day, she left PrYde Wrestling. "She cheated on me, so I kicked the bitch to the curb" Alex is quoted as saying about his former girlfriend. "I hope to never see her again..." At Rise and Fall, SEG lost the Unity Titles. StarrZoë Entertainment Group regained the Unity Titles in November 2010 and weeks later, Ryan Rampage defeated Black Jack McGraw in what some are calling "the most violent match-up in recent wrestling history" for the Anarchy Title.
In early January 2011, The StarrZoë Entertainment Group lost their Unity Championships to new comer of PrYde "Big Bad" Casey and the returning Jared Black, who entered the match under the guise of a "mystery opponent". Knowing that Casey was attempting to get the better of him, and being booked in two match-ups in one night, Alex evoked the "Freebird Rule" and introduced PrYde to a former NSWA roster mate of his, Jayson Blaze, for a single night. Blaze and Rampage lost the match-up, and the Unity Titles were awarded to a new team after five months with the StarrZoë Entertainment Group as champions.
In February 2011, Starr began to campaign against PrYde World Champion, Samuel Hessingstock for an opportunity to challenge for the World Title. After losing many match-ups against "Hess", StarrZoë enlisted the help of interim PrYde President, Siro Black, with the offer of helping to bankroll PrYde, in exchange for a title shot. Again though, Alex was unsuccessful against Hessingstock, just two weeks into the new year. Atop losing many matches, Starr's contendership for the World Title was now threatened by long time rival Waylon Holladay and it was reported that Holladay, and not StarrZoë, may be challenging Hessingstock at PrYde's March pay-per-view Ruthless Intentions.
Alexander StarrZoë on PrYde Wrestling: "PrYde was my first REAL taste of money. There were six digits on the contract per year, this wasn't indy money anymore. OWC paid for the sports car collection and the first house, but Pryde paid for the other three houses, the mini-private plane, and the yacht. I'm not kidding you when I say that the royalties for the merchandise alone pushed the yearly pay into 7 digits. PrYde is the reason I never have to wrestle another day in my life if I don't want to. I could retire tomorrow and still be rich when I die."
On the March 9, 2011 edition of Vindication, Alex defeated Jared Black for the PrYde Evolution Championship. After the March 18 edition of Vindication, which saw Starr lose his fifth battle with World Champion Samuel Hessingstock, in a tag team match with partner Ryan Rampage against Hess and protégé Ash Shadows, Starr came to the realization that Hessingstock may have his number; "In the three months that Hess has been in PrYde," Alexander was quoted as saying; "I have never beaten him. Five attempts now and not a single win! I've beaten Ash, I've pulled all the stops, and still no wins!"
At Rise and Fall 2011, Starr successful defended his newly won Evolution Championship against the returning Goth, while Ryan Rampage defended his Anarchy Championship in a match-up against former Evolution Champion Jared Black. Rampage and Jared competed in "Black Star Bedlam" match, in-which both men were locked in small 20 ft by 20 ft cells alone for 24 hours before being delivered to a ring with a cell surrounding it which was filled with weapons.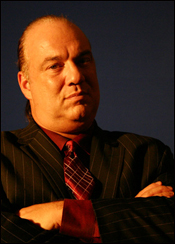 There was quite a bit of controversy surrounding the PrYde Rise and Fall pay-per-view, especially the end of the Cage Match between Goth and Alexander StarrZoë. PrYde President and a StarrZoë Entertainment business partner Siro Black involved himself in the cage match just as Goth had a submission locked in on the champion. The rules of the match were changed at the last moment, only escapes counted toward victory. After countless near escapes, three G-8's from Starr, a Sleeper Hold from Goth, a P-Squared onto the championship, and a headbutt off the top of the cage, Alex won the match by falling out of the cage from exhaustion. Wilt Steel, StarrZoë's manager, has been quoted as saying "a win is a win, Starr got out of the cage first, I don't care if someone had to lay a net under him, as long as he got his ass out of there." Ryan Rampage and Jared Black's "Black Starr Bedlam" match-up ended after a horrid 45 minute beating between the two men. Ryan won the match after two sledgehammer shots to the head of Jared Black that may have ended his career for good.
In April 2011, Starr advanced in the finals of the PrYde World Championship Tournament after the disappearance of former World Champion Samuel Hessingstock. After being awarded of the championship by PrYde's President Siro Black, new Board of Director's spokesman Jeff Westen stripped StarrZoë of the title and declared a tournament to crown a real champion. Alex spent two weeks beating on various members of the Board of Directors, forcing them to sign a petition to force Westen out of the promotion. At PrYde's April pay-per-view, Fatal Fool's Day, StarrZoë took on Casey Williams in the finals of the tournament while Rampage successfully defended his Anarchy Title against Ash Shadows. As a punishment for the constant assaults, Alex was stripped of the Evolution Title. Ryan Rampage was entered in the tournament to name a new number one contender for the Evolution Title but was robbed of his opportunity at the hands of the returning Jared Black, who interfered in the match and attacked Rampage.
In April 2011, Alexander StarrZoë captured the PrYde World Championship defeating, Casey Williams at Vindication and Ryan Rampage defeated Jared Black to maintain the Anarchy Championship. Unfortunately, in early May 2011, Ryan Rampage lost the Anarchy Champion in a championship unification match against Nicholas "Heatwave" Brooks, the Evolution Champion. On May 13, 2011 PrYde Wrestling closed its doors and all three members of the StarrZoë Entertainment Group parted ways. It was announced that Ryan Rampage had retired from professional wrestling and Wilt Steel left the wrestling industry in favor of promoting his own wrestling promotion, while Starr will continue his wrestling career.
WARPED Wrestling (2011 - 2014)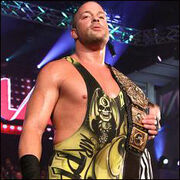 In late May 2011, Starr signed with an independent promotion known as
WARPED Wrestling
, which hosts shows bi-weekly on the East Coast. After going 5 - 0 against opponents such as Rico Callie, Chad Santana, and Craig Cohen, Alexander StarrZoë captured the WARPED World Championship at Warped 32: Ultraviolent Rebirth against Crowbar, Drake Havok, Grendel, Sean Edmunds, and Cameron MacNichol in a F'n Extreme Match. The highlights of the match included Starr putting Edmunds through a flaming table, MacNichol beating Grendel with an actual kitchen sink, and Sean Edmunds barely ducking a flaming baseball bat from Alexander StarrZoë. Starr went into March 2012 undefeated since his debut in June and still reigning World Champion. February also saw the return of former WARPED owner Joey Matthew, who challenged the new management of co-owner and performer PKA. StarrZoë, sided with his former adversary PKA, and with the help of former PrYde talent Anton Chase, PKA's former partner and Starr's former enemy Crowbar, and newcomer William Wallace, collectively known as "Movement 2.0", they rid WARPED of Joey Matthew and his "WARPED Originals" stable, including Cameron MacNichol, Sean Edmunds, PKA and Crowbar's former stable mate Korrupt, and the Rough Ryder, at the WARPED 2-year anniversary show in a five on five extreme rules elimination match-up.
StarrZoë suffered a disappointing loss at the hands of Korrupt, being eliminated and losing the World Championship, after former friend Patrick Kay Anthony struck Starr from behind in what is claimed to be an accident, costing Starr the championship after the second longest reign in WARPED history. PKA returned to power as the head of WARPED, but lost a friend and gained an enemy in the act. However the loss was struck from the records for the controversy, though the title still changed hands. Starr's undefeated streak officially ended in June 2012, one year after Starr's debut, after Alex lost an unscheduled match-up against William Wallace. That same night, Starr defeated Korrupt in his rematch for the World Title, but by DQ dashing Starr's chances of regaining his title. StarrZoë would go on to receive his second and third lost at the hands of The Maple Leaf Strike Squad in tag team matches alongside his partner Crowbar. The team, known as "the Filth and Fury" were three points short of winning the WARPED Tag Team Championship tournament. In August 2012, Starr was taken out of action by William Wallace. Wallace severely reinjured StarrZoë's ACL in a back stage assault. 
StarrZoë returned to action two weeks later to finish out 2013 with a loss against Wallace at Live from Death's Door in a Buried Alive Match in October 2012 as well as a successful match against SwitchBlade who Starr would sent into retirement. "I love WARPED," Starr said of his new home, "it's an indy promotion that I'm not required to do shows for nightly. I don't need the money and I've been doing this for ten years, everyone deserves to relax after a while."
AbominationZ
Starr joined forces with former tag team partner Crowbar as well as WARPED tag team talent CarnEvil Connection to form the AbominationZ in early 2013 after many weeks of back and forth between Starr and Crowbar, at which time Starr was used as a hired "problem solver" for Crowbar's issues. It is the goal of the AbominationZ to destroy everything and everybody in WARPED Wrestling. To quote Crowbar; "no one we deem as a problem is safe." At WARPED's 3rd Anniversary Show, Alexander StarrZoë regained his World Championship after a long feud with William Wallace during which, at one point in Las Vegas, Starr orchestrated the stabbing of the then World Champion. Kandi Washington also debuted as the fifth member of the AbominationZ. Kandi Washington lasted little time in the AbominationZ and abandoned WARPED a month later, however StarrZoë and the remaining members of the AbominationZ now own the strip club she formerly presided over, the second in Starr's real-estate collection.
William Wallace joined the AbominationZ in early 2013 and soon the landscape of WARPED began to change. Starr willingly dropped the WARPED Title to William Wallace, who lost it to former Maple Leaf Strike Squad leader Hugo Strange. In June of 2013, in New York City's Hammerstein Ballroom, both members of the CarnEvil Connection were shot dead after the AbominationZ attempted to destroy the building. As well, a truck full of explosives was set off outside of the WARPED HQ in Kansas. The AbominationZ were arrested for both cases and questioned by the FBI. In September of 2013, released of all charges, the AZ returned to WARPED to find things even stranger. CarnEvil's Mr. Rottentreats and Dougie Fresh were actually impostors of the real Mr. Rottentreats who appeared in WARPED and sided against the AbominationZ in their attempt to take over WARPED. FRONTIER Wrestling performers the UK Dragons arrived in WARPED to oppose Starr and the AZ.
In an attempt to gain the upper hand in the evlevating war of sneak attacks, Starr showing up during FRONTIER events, the Dragons and their Asylum stable showing up in WARPED, the Dragons attacked Starr backstage in October, branding him with their logo on his ribcage. In Starr's anger, he recruited the help of Ryan Rampage, kidnapping UK Dragon Evangelista's sister Lily, holding her hostage for a month before returning her in exchange for a cage match, the UK Dragons verses Starr and Rampage in November. Starr's team was successful in the grudge match. Rampage once again retired from wrestling. At the end of 2013, WARPED management announced a tournament for the World Championship. In January of 2014, WARPED Wrestling closed.
Innovators of Wrestling (2014 - 2014)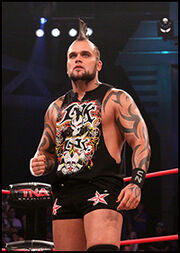 In mid-January 2014, Alexander StarrZoë announced his intention to continue his 13 year wrestling career in another independent promotion known as the Innovators of Wrestling, based out of Detroit, MI. Alex found his way to IoW after Crowbar and Mr. Rottentreats attempted to start a successful tag team venture at the company, but split up after one week teaming together. Both men began accusing the other of using the AbominationZ stable, and Starr specifically, of doing their dirty work. StarrZoë arrived, declaring that he would not stay and that he was only there to silence rumors. Crowbar and Rottentreats both interrupted Starr's statements, issuing challenges, which swayed Alex to stay. Announcing his acceptance of an IoW contract, Starr demanded 20% of all IoW profits or he would begin to dismantle the roster. Starr was successful in his first three matches in IoW.
Alex's most successful of his three matches at the beginning of 2014 was a match against a hand-picked rival, Triple J, who verbally attacked him on Twitter. Owner of IoW and enemy of Triple J, Eddie Delgado, who is beginning to grow sour of Starr for demanding his money and threatening his company, interjected himself as the Special Guest Referee. The match-up was brutal, and saw Starr almost knocked out for the ten count, Starr hitting a Rising Starr on Triple J, who lay on a steel security barrier, and Eddie Delgado "accidentally" becoming distracted by a fight at ringside by two non-competitors, almost costing Triple J a victory.
IoW closed shortly after it's first pay-per-view in 2014. "It was a fun ride," Starr said of IoW, "seemed a little mismanaged. I won MVP of the week there, a couple of other small recognition awards, nothing big though. Switched ownership right before the first pay-per-view, I bailed out before being put on the card and it closed shortly after. Story of a lot of promotions really."
In Wrestling
The following includes information about StarrZoë's in-ring and professional history such as finishing moves, quotes Starr uses often while speaking to an audience, and the many nicknames fans have given Alex throughout his career. In the end Starr's patented 450 Splash ended the match with a victory.
Finishing Moves:
Signature Moves:
Air Philadelphia (a.k.a "Air Philly"): Second rope moonsault onto a standing opponent
Philly's Finest Flyer (a.k.a "P Cubed" and "P3"): Running jumping rolling Senton Splash
G-8 (a.k.a "The G-8 Summit"): Full Nelson into a Powerdriver onto the neck of the opponent
"Cheap Pop Flop": Moonsault Belly-to-Belly Suplex
"Assault Jawn": Flipping Top Rope DDT
Tag Team Finishing Moves:
"Revolution #9" (Double STO) - (w/Chris Toxic)
"The Entertaining End to Everything (a.k.a. E3 or E Cubed)" (Spanish Fly) - (w/Ryan Rampage)
Common and Favorite Moves:
Belly to Belly Slam
Cradle Brainbuster
Cobra Clutch Slam
Fisherman's Suplex
Full Nelson
Inverted DDT
Rolling Cutter
Samoan Driver
Standing Clothesline
Quotes:
"When I talk, I talk success, I'm better than the best, I'm a man of entertainment, and I demand your respect!"
"I've defied the laws of gravity and slandered the name of physics...what is a mere human being going to accomplish against me?"
Nicknames:
"The Most Entertaining Man in the World"
"The Starr of the Show"
"Tattooed Insanity"
"God's Gift to Professional Wrestling"
"Independent Wrestlings Only Superstar"
"The Picasso of Violence"
"Mr. Killadelphia"
"Violence Personified"
Other Information
This section includes the extensive list of championships and accolades that Alexander StarrZoë has won throughout his 10+ year career as well entrance music Starr has used throughout his time in wrestling.

Championships, Titles, and Accolades Won:
| | |
| --- | --- |
| Championship Title | Promotion of Championship |
| 1x GCW Tag Team Title (w/Mr. Extreme) | Golden Championship Wrestling |
| 1x NSWA Middle-Weight Championship | Non-Stop Wrestling Alliance |
| 1x EPWJ Continental Champion | Extreme Pro Wrestling Japan |
| 1x RDM Death Match Champion | Reyes Del Mal |
| 3x OWC Tag Team Champion (w/Chris Toxic) | One World Coalition |
| 3x OWC United American Champion | One World Coalition |
| 2x OWC Original One Champion | One World Coalition |
| 1x OWC International Champion | One World Coalition |
| 4x OWC World Championship/Supreme Overlord | One World Coalition |
| 2nd Ever OWC Grand Slam Champion | One World Coalition |
| 1x CWC Hardcore Champion | Championship Wrestling Council |
| 1x CWC North American Champion | Championship Wrestling Council |
| 1x PrYde Unity Tag Team Championships (w/Ryan Rampage) | PrYde Wrestling |
| 1x PrYde Evolution Championship | PrYde Wrestling |
| 1x PrYde World Heavyweight Championship | PrYde Wrestling |
| 2x Warped Wrestling World Champion | WARPED Wrestling |

Entrance Music:
Community content is available under
CC-BY-SA
unless otherwise noted.